1. Two women paying their cab fare, London, late 1920s.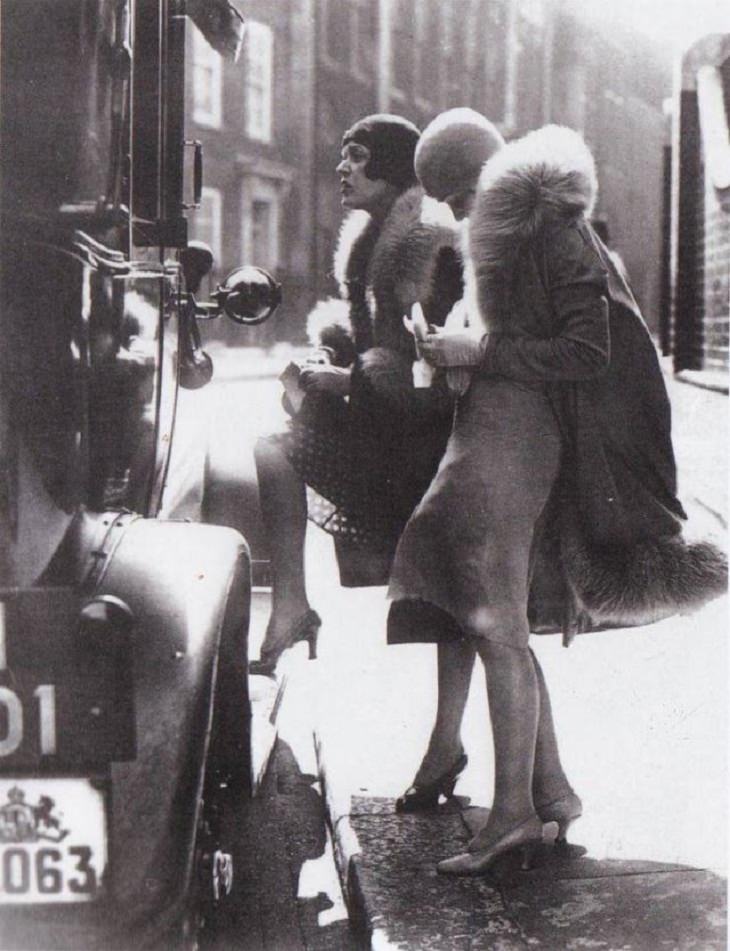 2. Teenagers listening to records in a record store, 1944.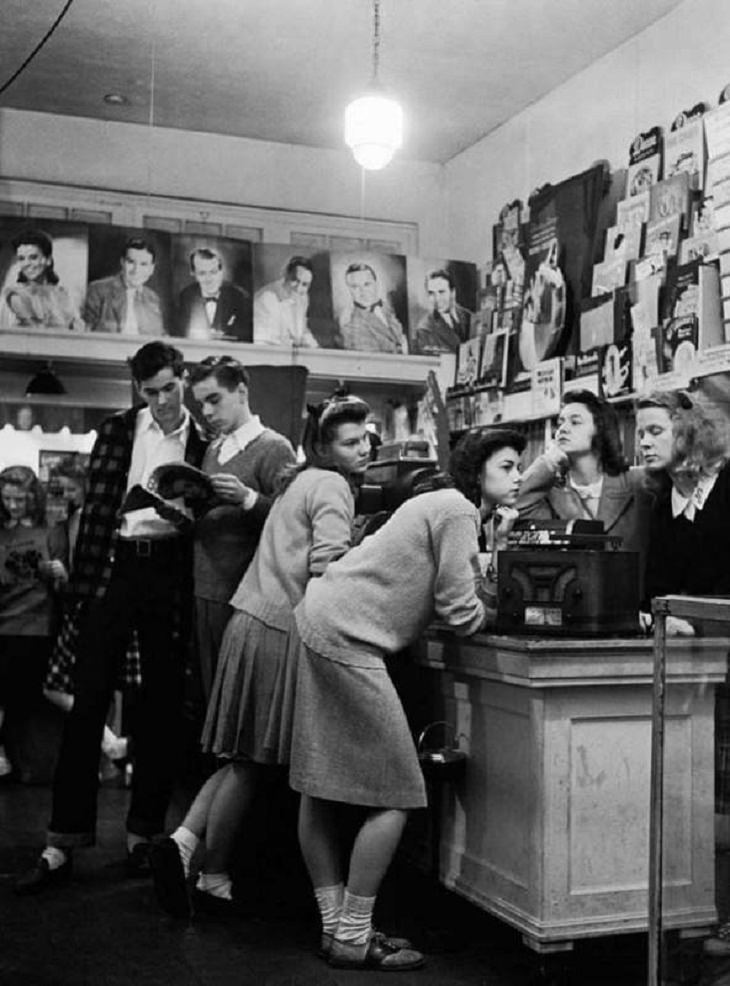 3. Children milling around happily after receiving free loaves of Thomas' Vegetated Whole Wheat Bread, Los Angeles, 1928.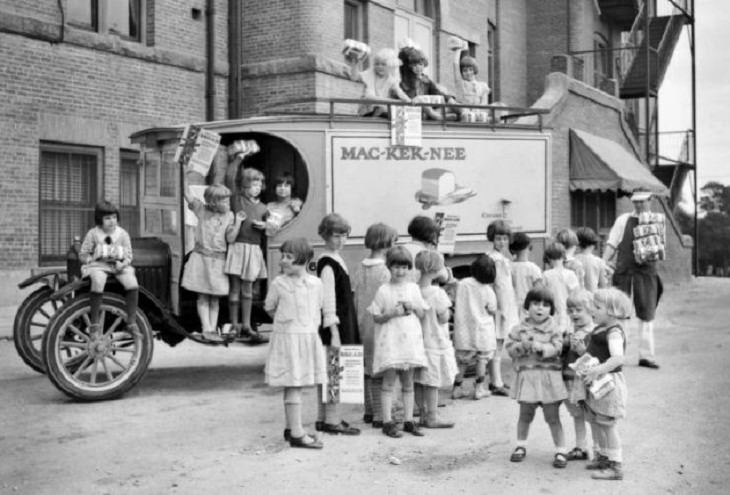 4. A bar in Nevada County, CA, sometime in the mid-1940s.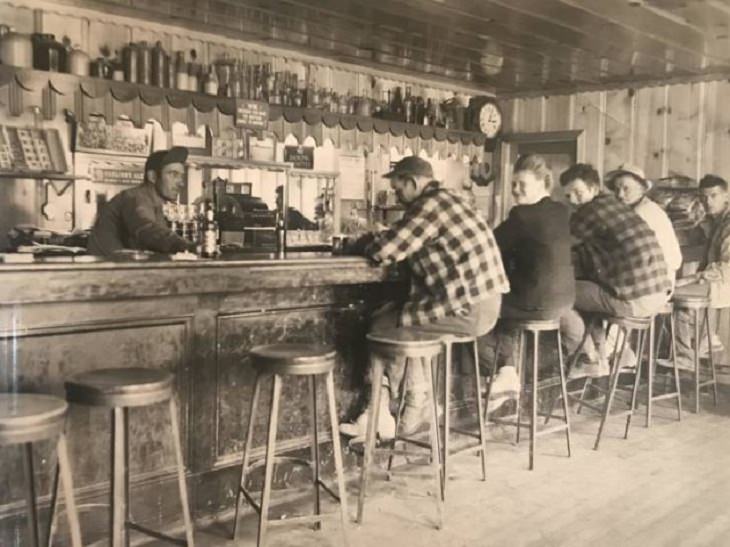 5. An elementary school class taking an imaginary trip to the moon, Lincoln, Nebraska, 1966. Just three years later, this dream became a reality.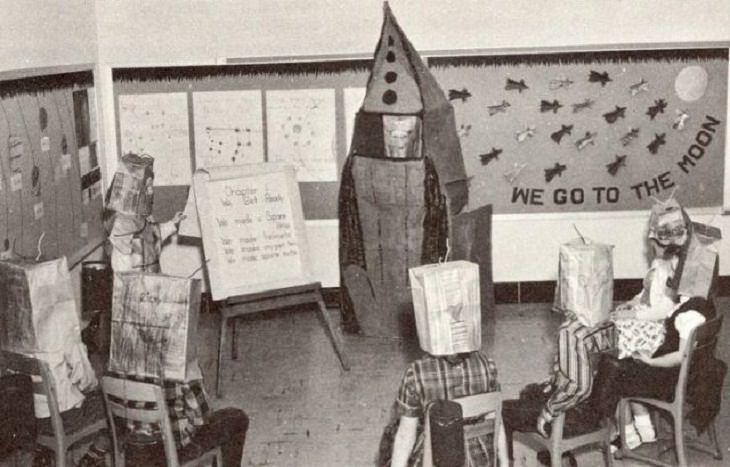 6. Two boys, a man, and a dog on a fishing trip, 1900-20.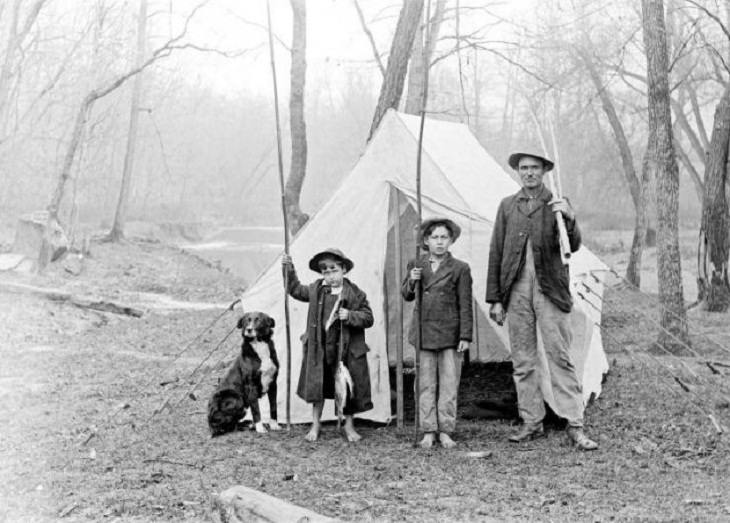 7. A woman at an Automat, New York City, 1953.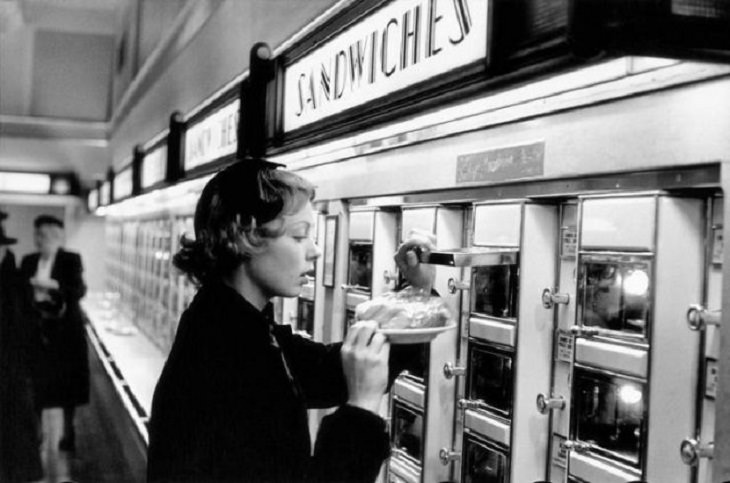 8. Pneumatic tubes connecting 23 US Post Offices in New York across 27 miles. Each canister could hold 600 letters and they were used until 1957.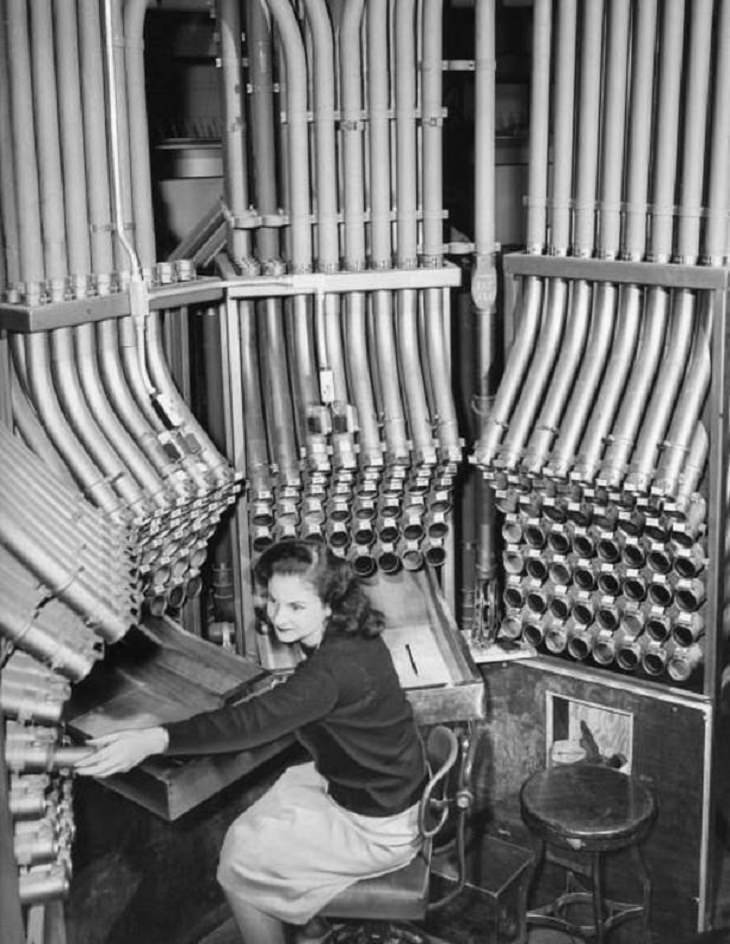 9. A woman sleeping in a train wagon, 1895.
10. Boston, Massachusetts, circa 1906.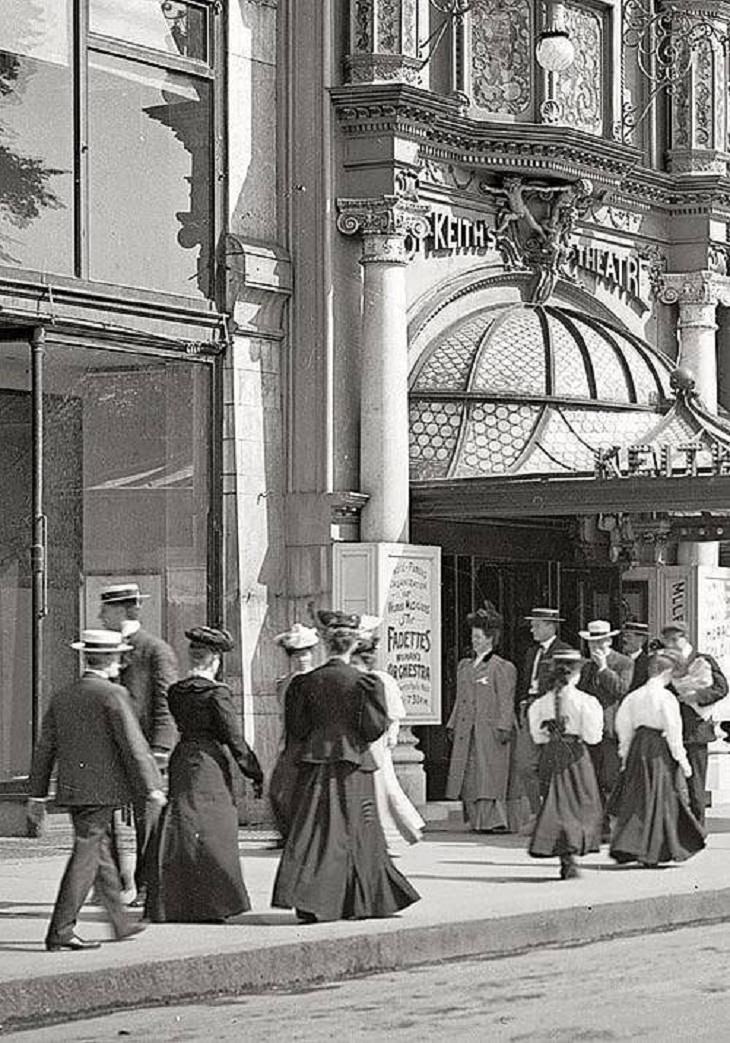 11. The staff of El Progreso newspaper, Texas, in the early 1900s.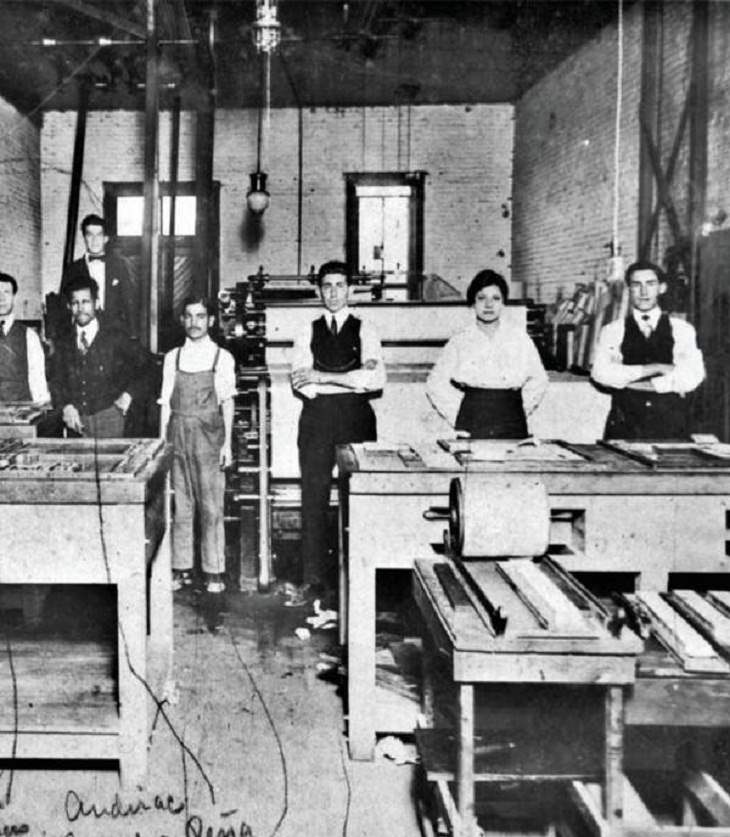 12. A teller in the First National Bank of Austin, around 1910.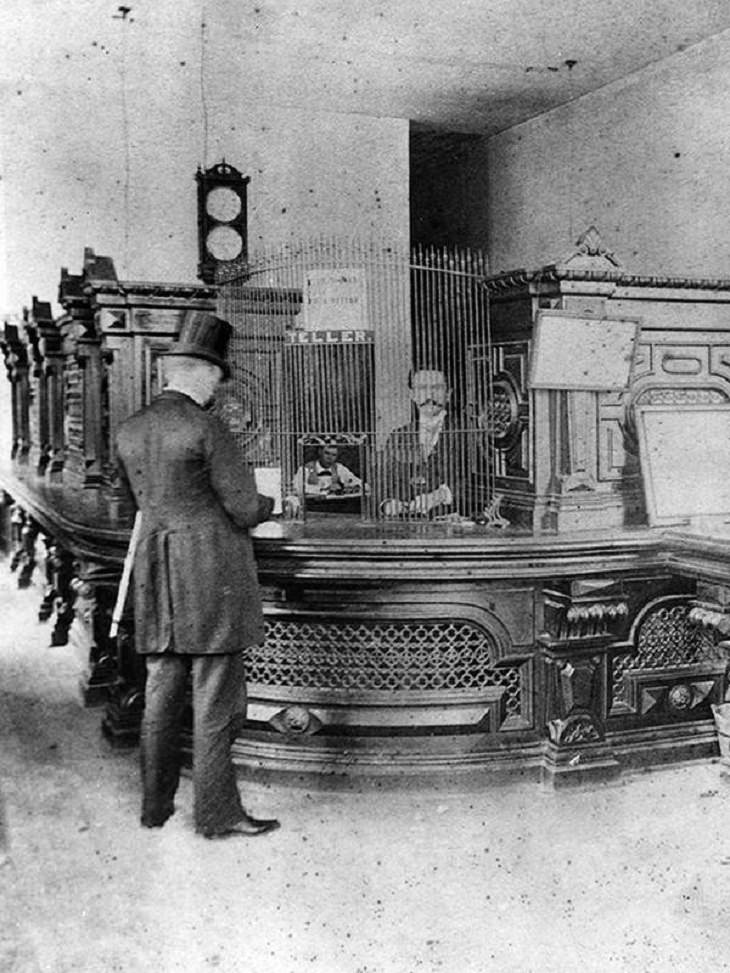 13. Two women at the Sci-Fi Convention, Cleveland, 1966.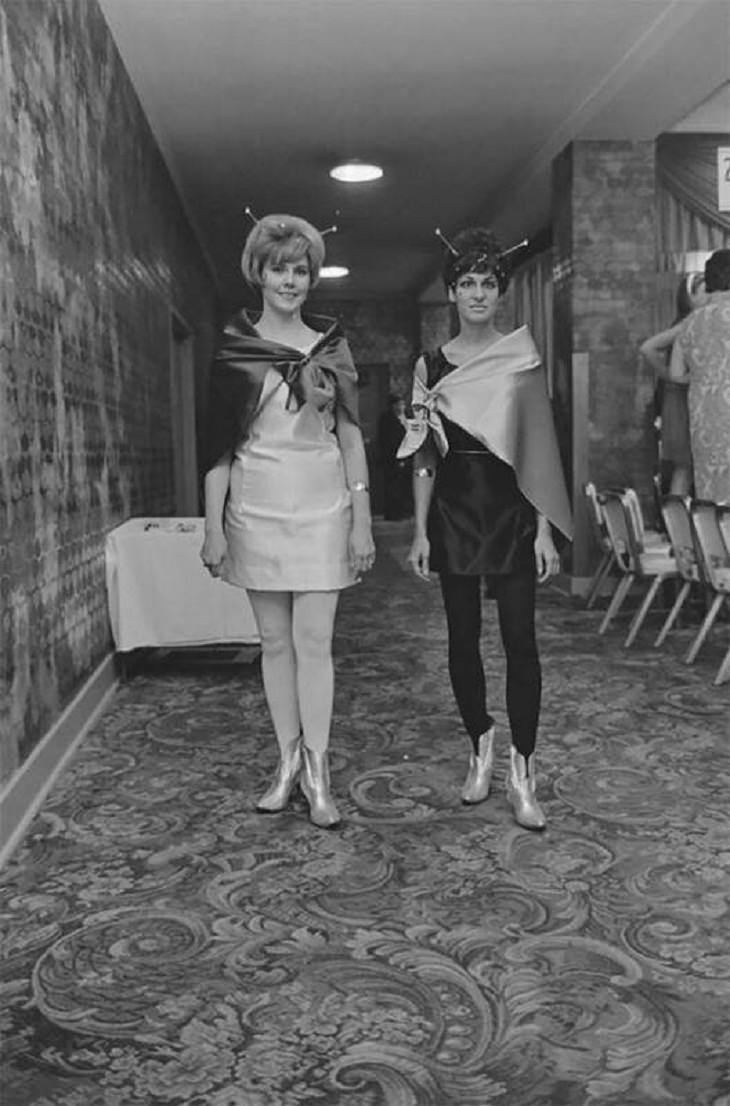 14. A New Years' party in Nebraska, sometime around the 1930s or '40s.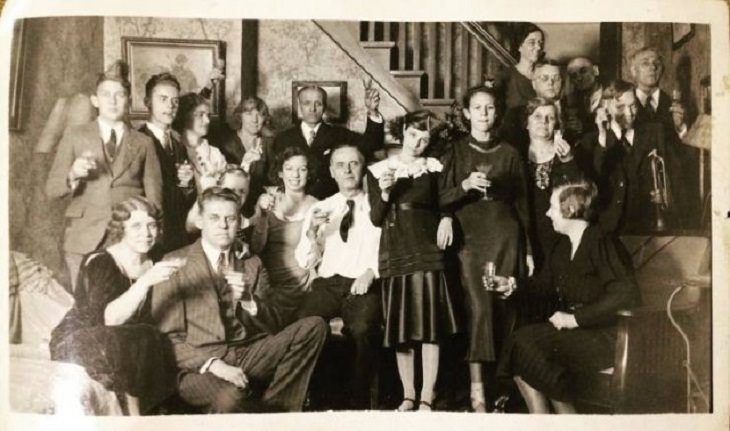 15. A mother and her three children in their kitchen, Lower East Side NYC, 1915.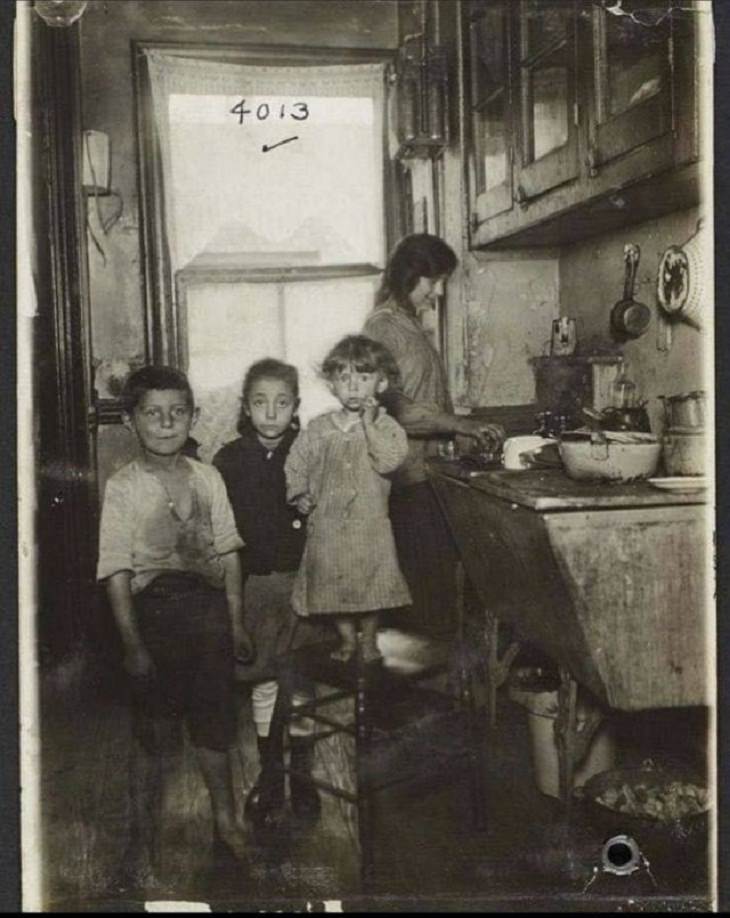 Share these photos with your friends and family!