Did you ever try to imagine what would happen if humans suddenly disappeared from the face of the earth? What would happen to everything we built? Well, the photos below give us a clue. All these impressive buildings once stood tall and were visited by thousands of people. Today, they are abandoned and reclaimed by nature. The results are rather haunting, but also quite uniquely beautiful and even fascinating.
1. A castle in Scotland
2. An deserted JC Penny mall in Ohio covered in snow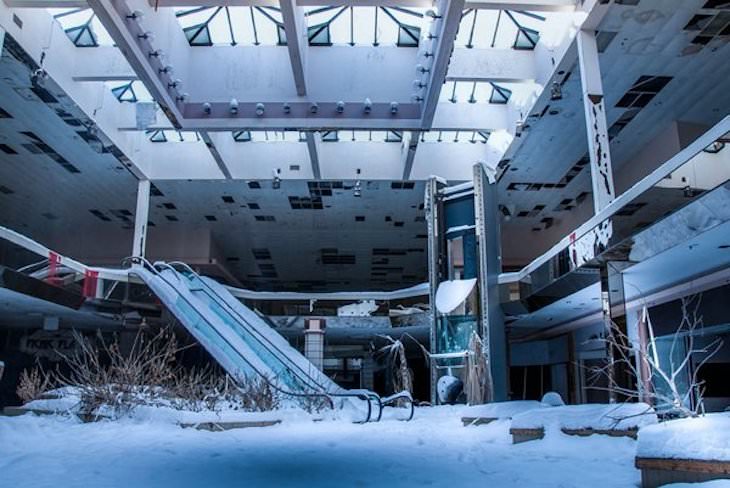 3. A pre-WW2 Soviet light tank is now slowly rusting away on Shumshu, Russia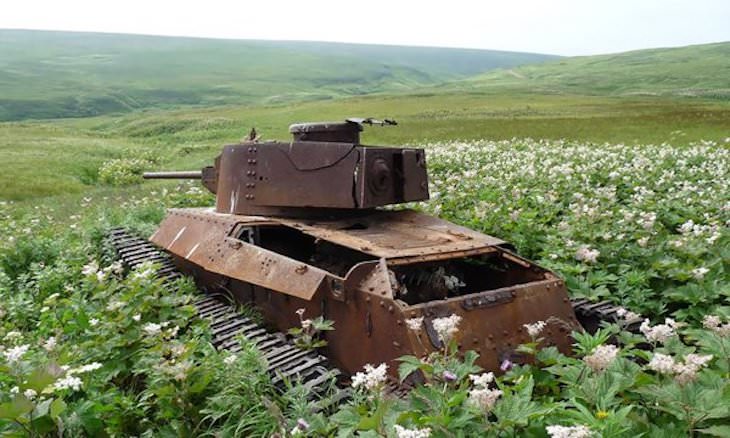 Related: Humans Tried to Build, But Nature Finally Won in the End
4. An old archive in Italy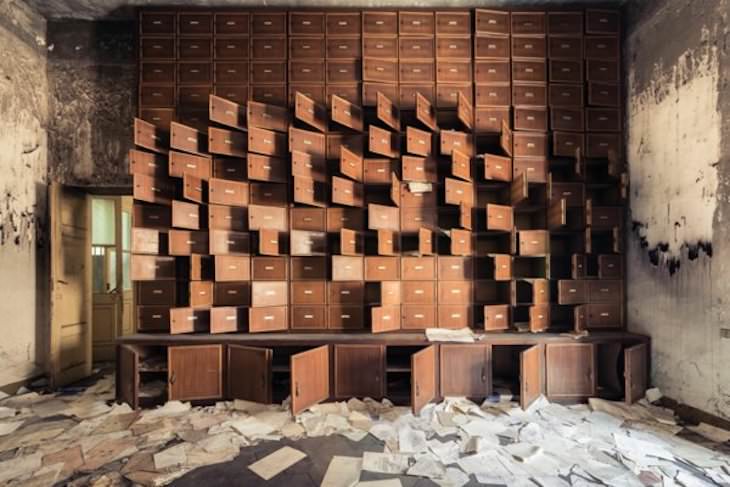 5. A long-abandoned Hindu temple in the Kashmir mountains, India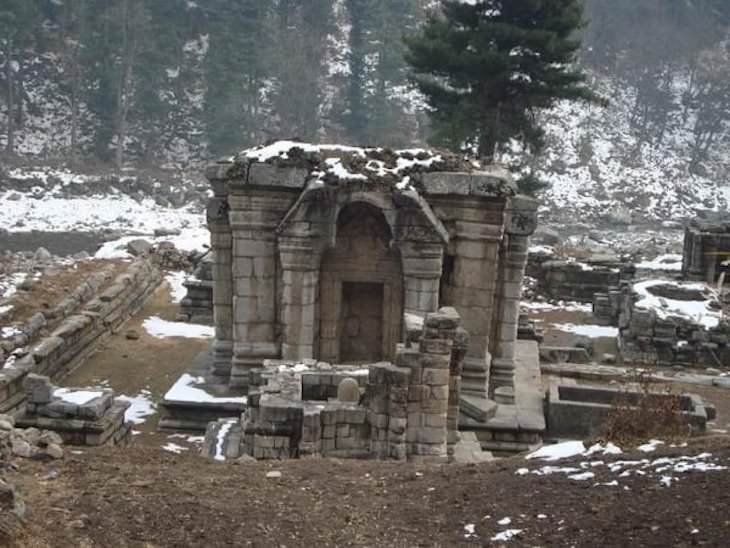 6. This forgotten hearse chariot is hidden inside a morose barn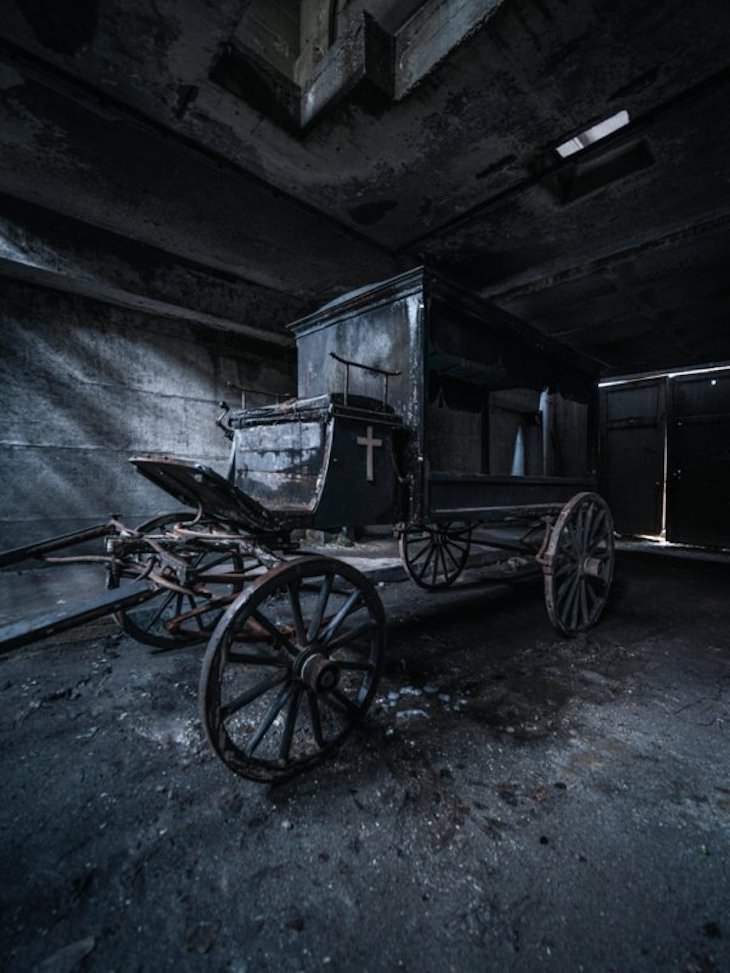 7. A forsaken 18th-century Portuguese monastery enclosed by green wilderness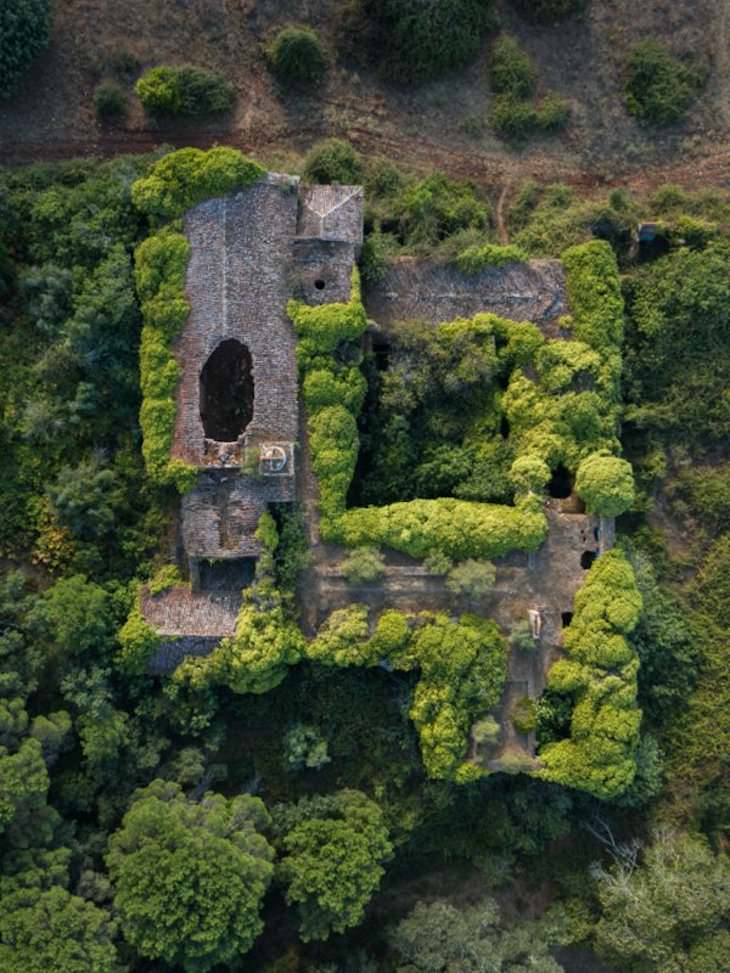 Related: 15 Deserted Places That Are Being Taken Over By Nature
8. An abandoned shopping mall in Bangkok, Thailand, was flooded with rainwater and is now home to thousands of fish!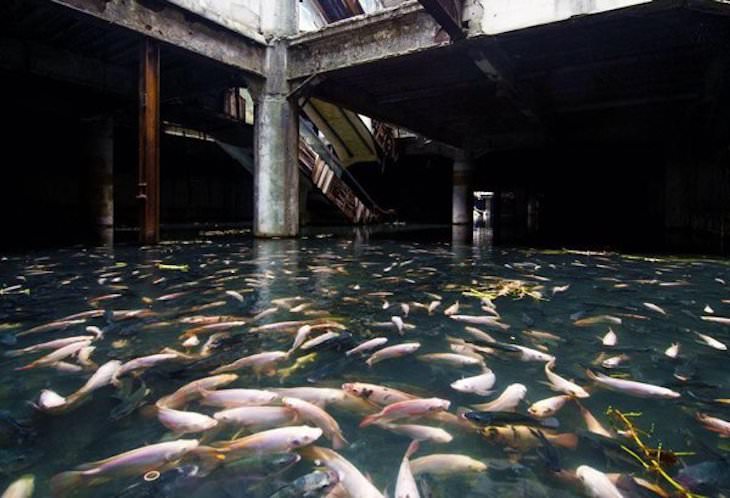 9. Camels sitting in the shade of a stranded boat on the dried-up Aral Sea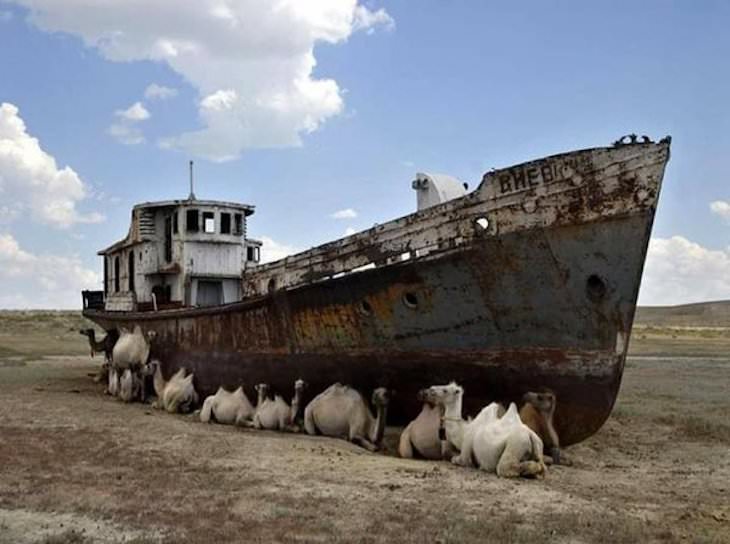 10. The flooded and frozen basement of a large home in Toronto, Canada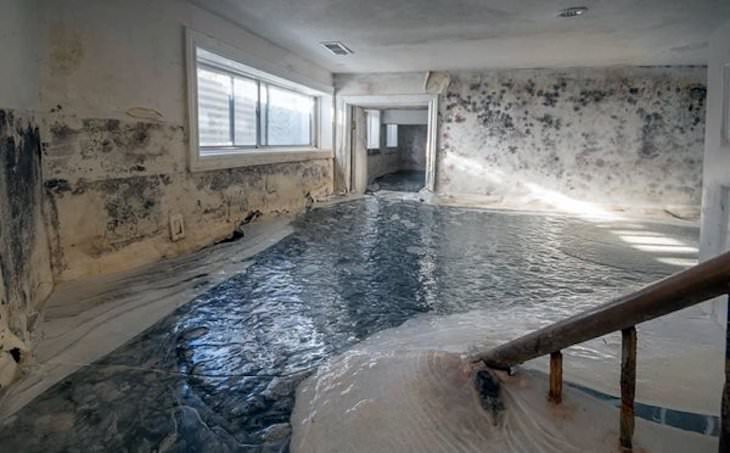 Related: The Eerie Beauty of Abandoned European Buildings
11. An abandoned Renaissance Fair in Virginia, USA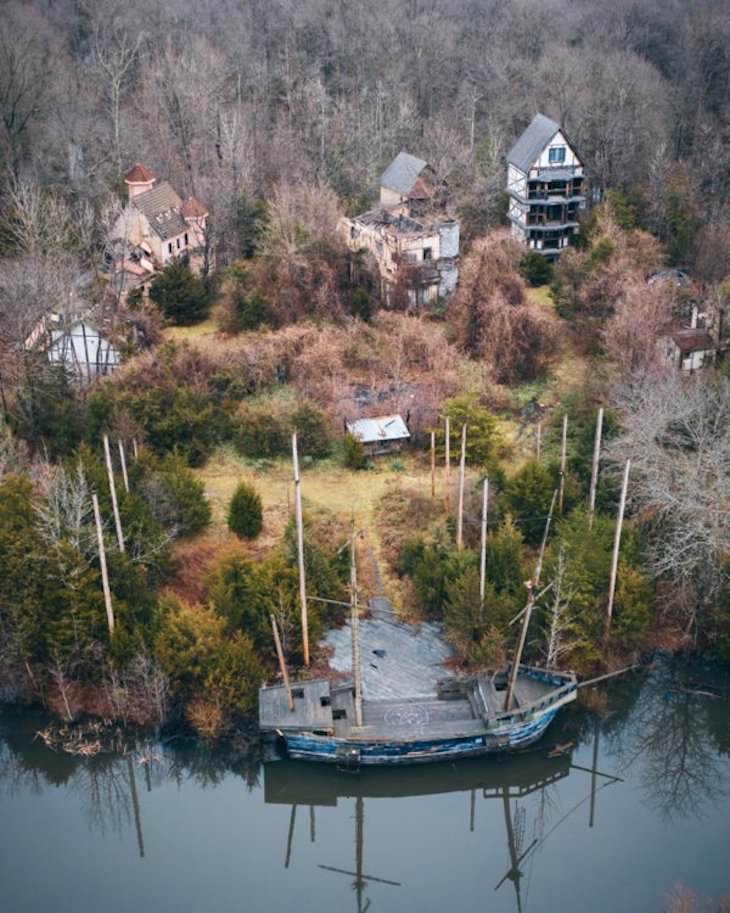 12. A neglected farmhouse that looks like a castle in Italy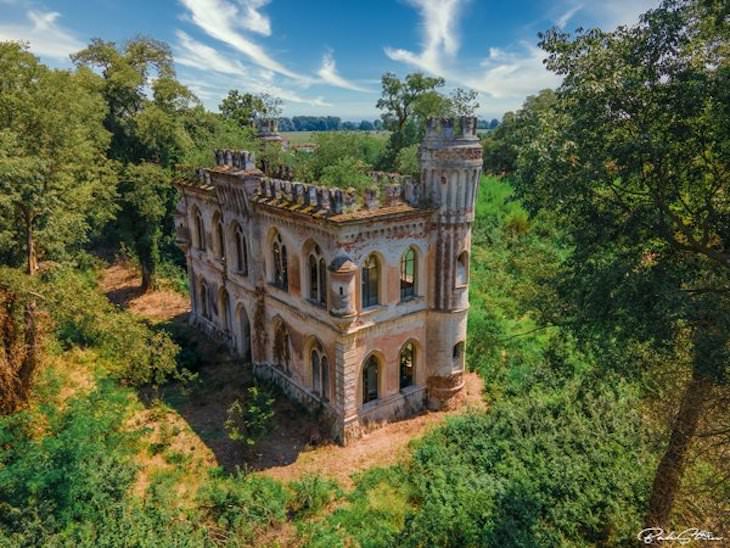 13. The glamour of this long-abandoned hotel in Europe still shines through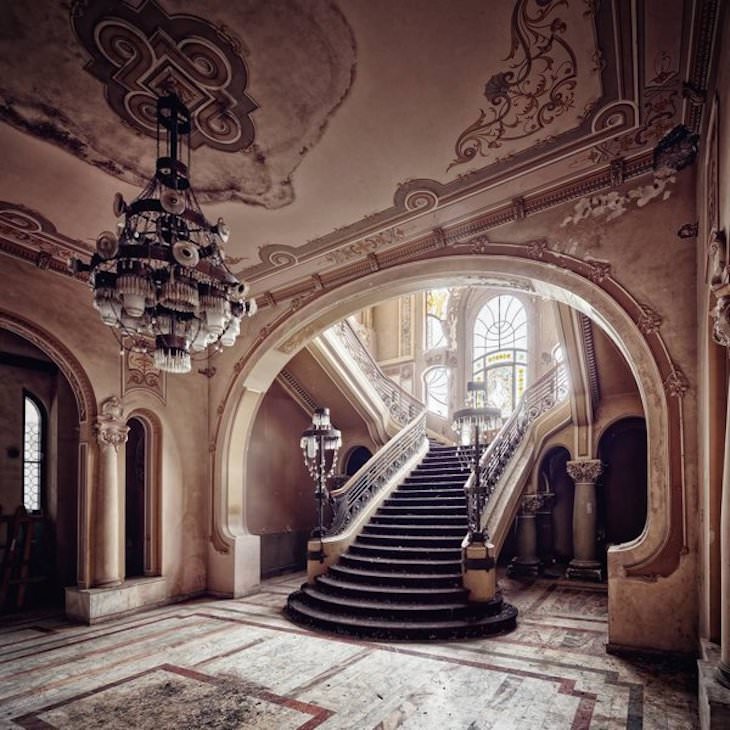 Related: The Haunting Beauty of Abandoned Churches in 13 Images
14. Abandoned historical palace in Hungary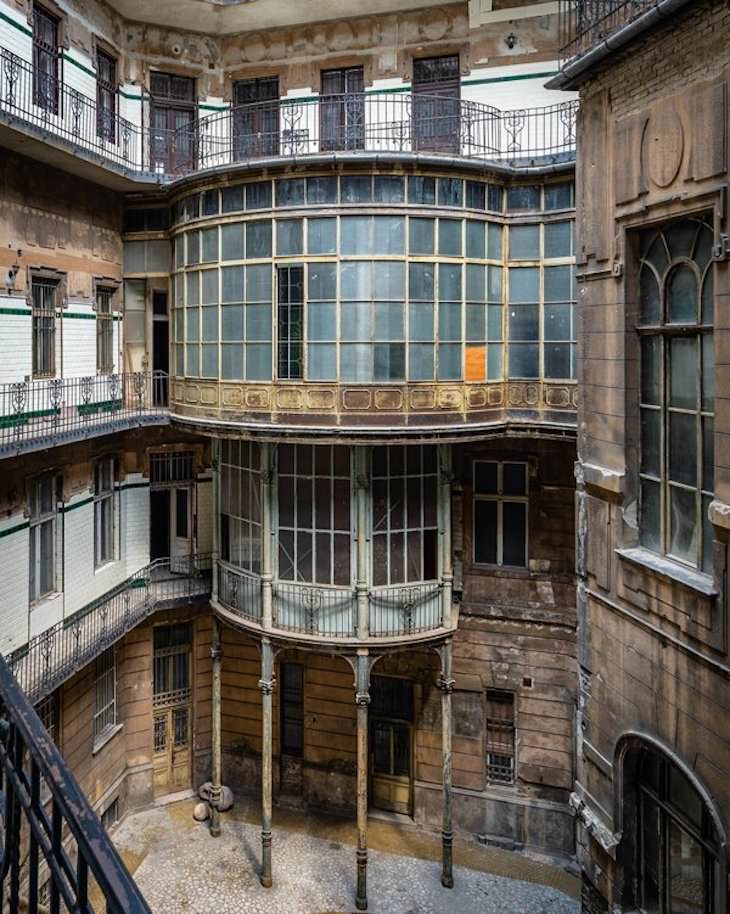 15. This 400-year-old estate in Italy was once the home of Napoleon Bonaparte's youngest sister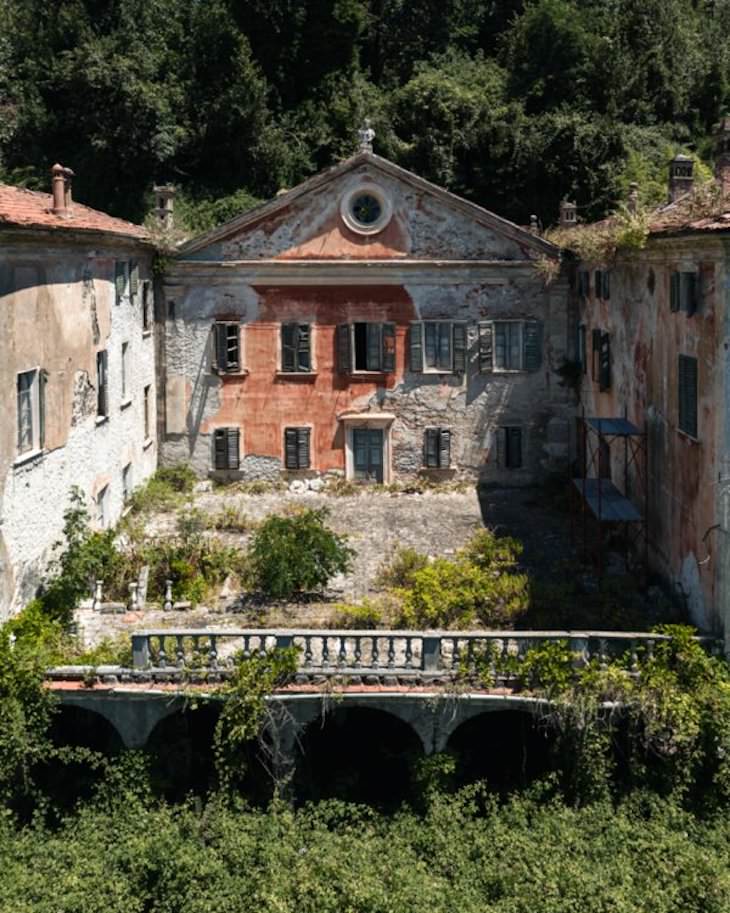 16. A lone bell tower in Italy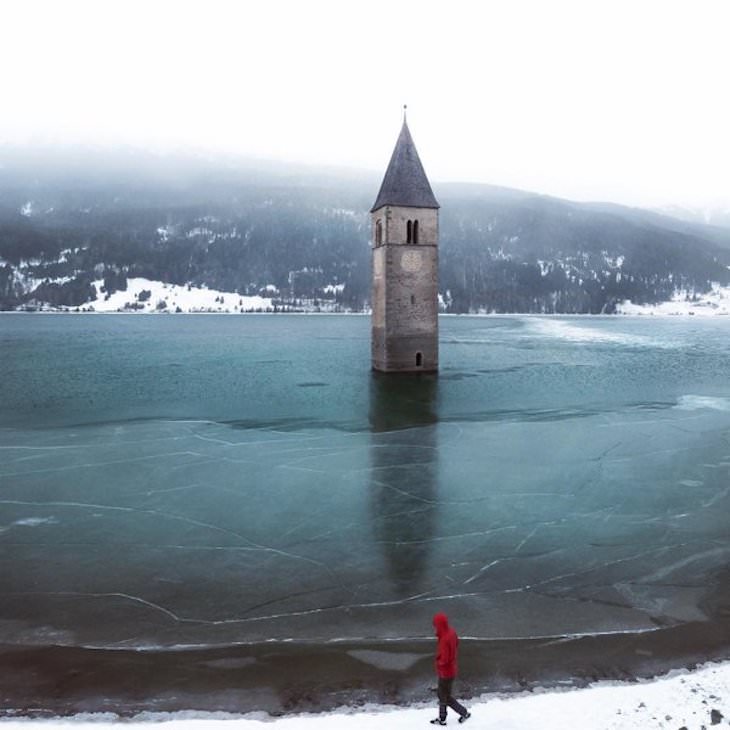 17. An abandoned beach villa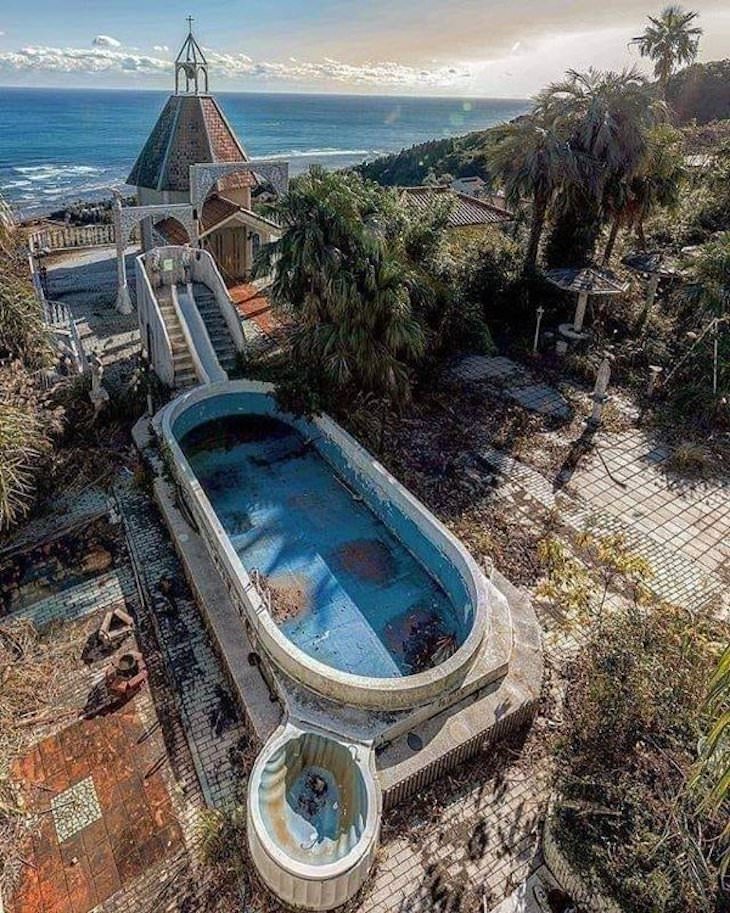 Source of images: Acid Cow
Share these beautiful images with family and friends