Time has a funny way of changing things. When we suddenly come across our childhood pictures, we feel amazed at how much our features have changed over the years. But time doesn't just transform the features of humans; it can also drastically change entire cities.
The before and after pictures below show how nothing in our world is left untouched by time – from the site of the Hiroshima disaster in Japan to the ruins of Machu Picchu in Peru. These surreal shots have been captured from the same locations years or even centuries apart. Comparing the present with the past will make it feel as if you've taken a unique trip through time. So, sit back, and be a part of this cool time travel adventure with us.
Related: Time Transforms Everything - 15 Incredible Photos
1. "Visitors in The Metropolitan Museum of Art viewing a painting (Emanuel Leutze's Washington Crossing The Delaware - 1851) - 1910 and 2019"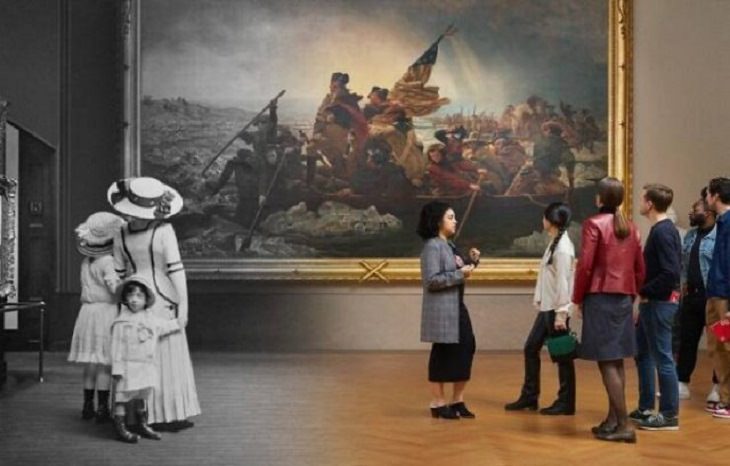 2. The Big Oak in Thomasville, Georgia - 1895 and 2020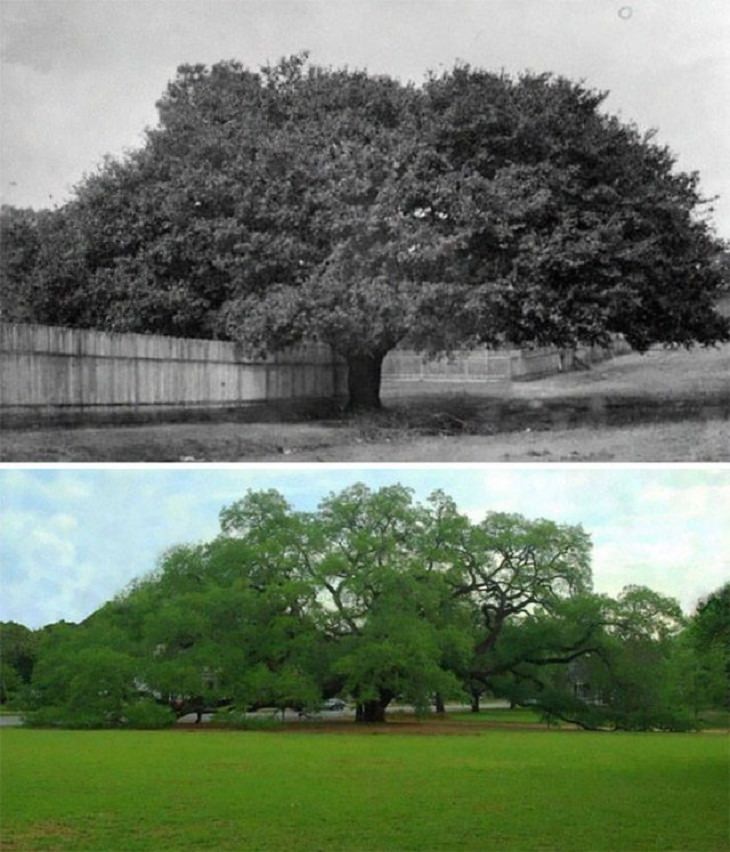 3. A farmhouse 125 years apart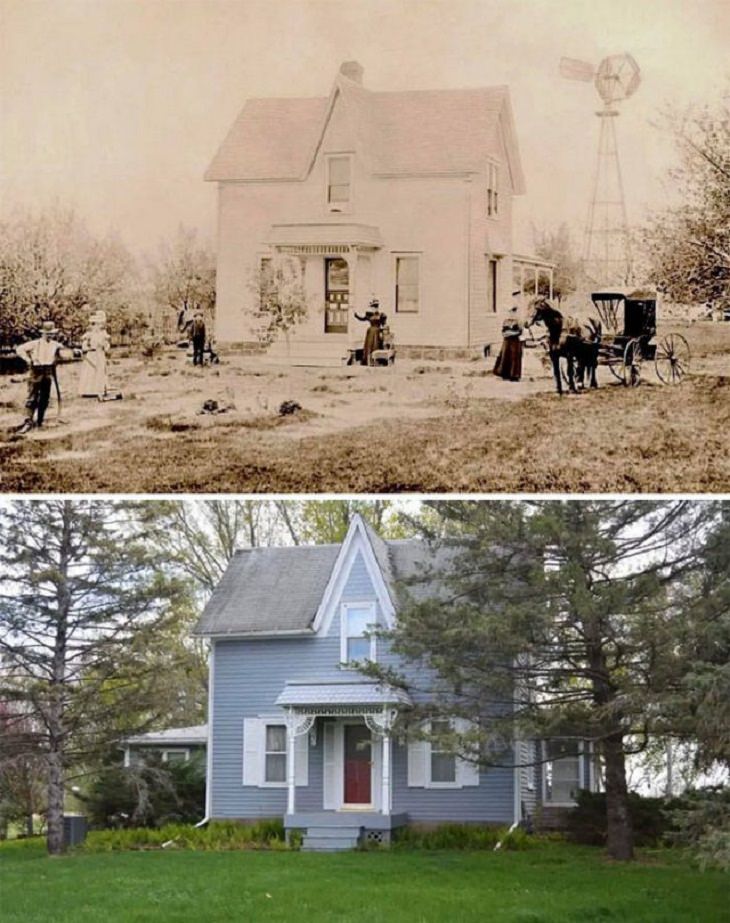 4. The same site in Greece before and after excavation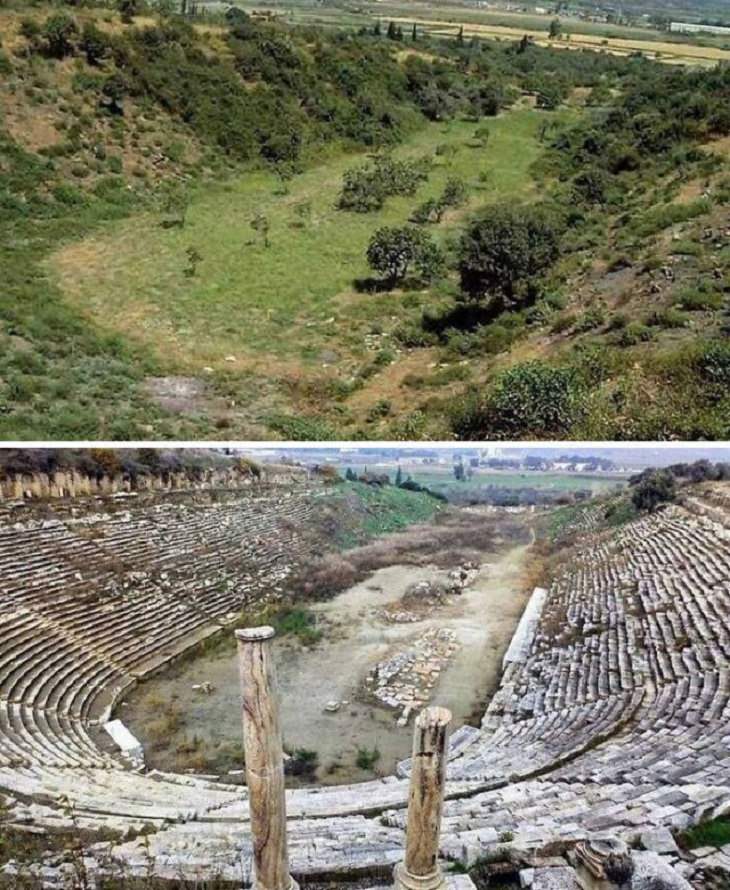 5. The Golden Cross Inn, Coventry - 1819 vs. now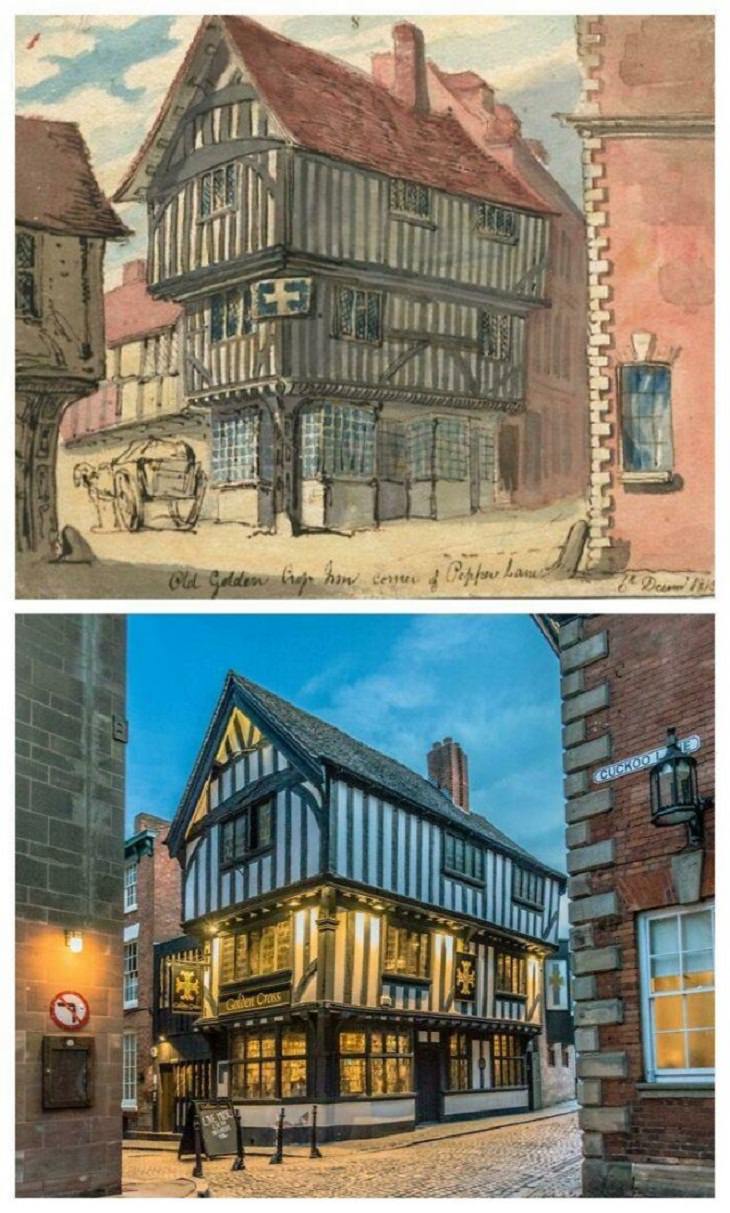 6. Hiroshima 75 years ago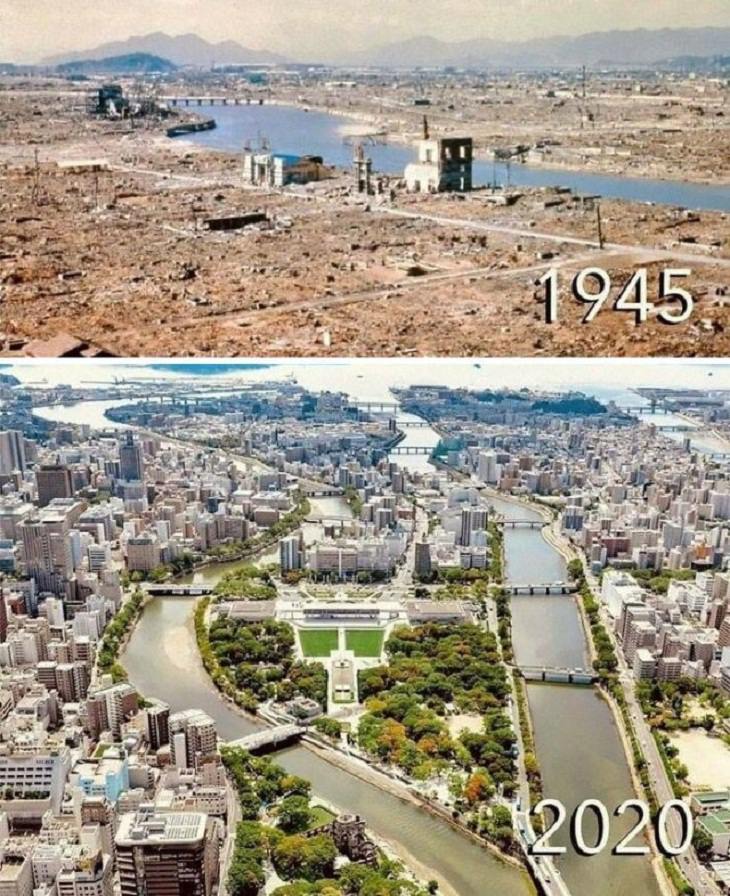 7. Machu Picchu, Peru - 1915 and 2020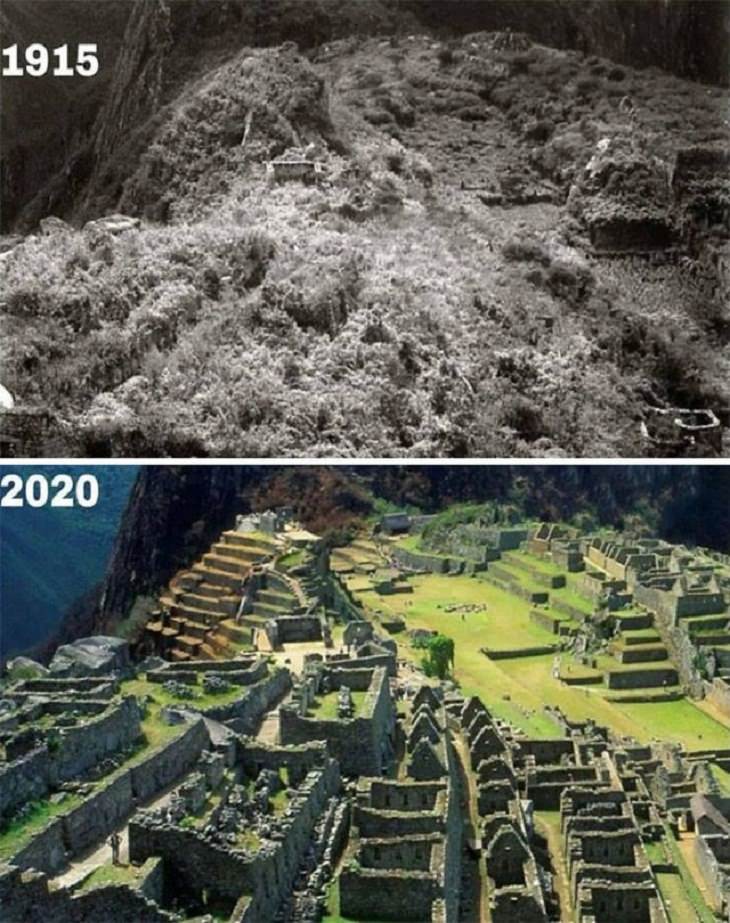 8.
Milan, Italy - in the 1950s and today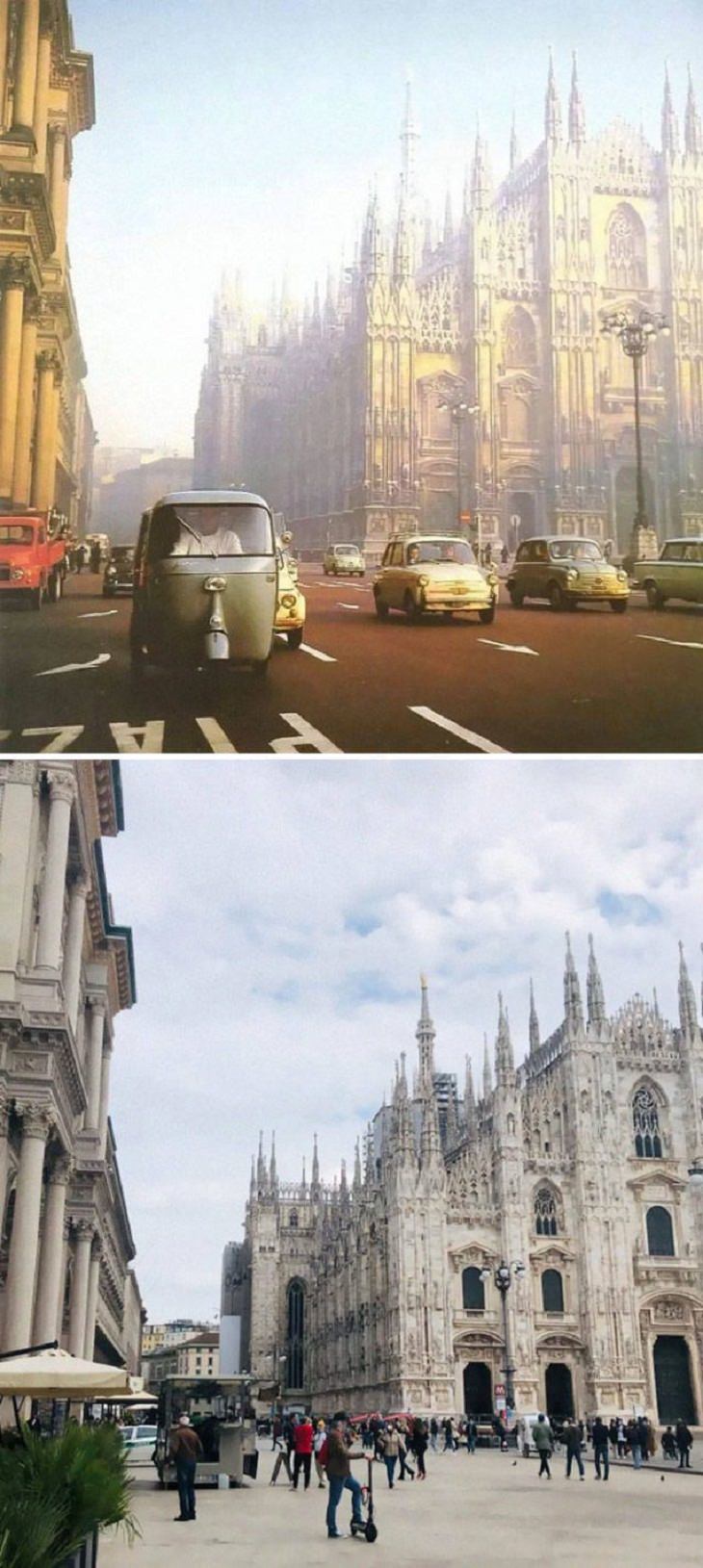 9. Hick's Court, St Ives, England - 1888 and today

10. "Curtiss C-46 Commando, one of Pablo Escobar / Carlos Lehder's drug-smuggling planes near Norman's Cay in the Bahamas after 35 years submerged in saltwater"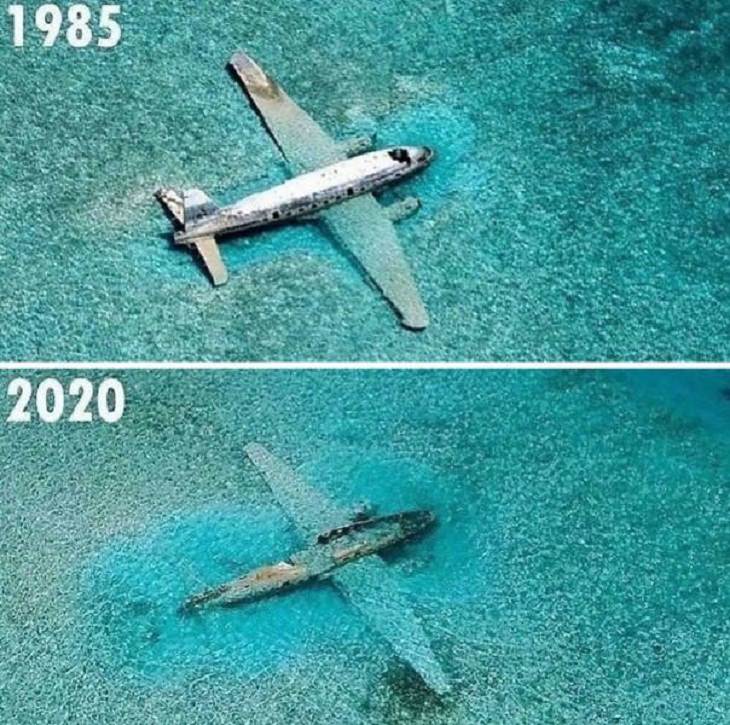 11. A town square in Uelzen, Lower Saxony, Germany - during the Battle of The Rhine, April 1945 and in 2021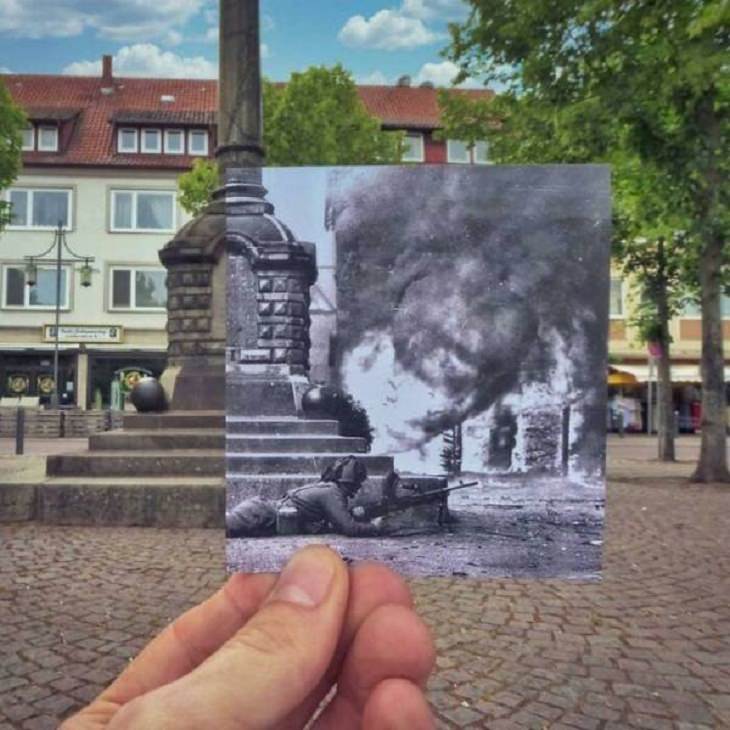 12. An abandoned restaurant in Petrópolis, Brazil - 1960's and 2013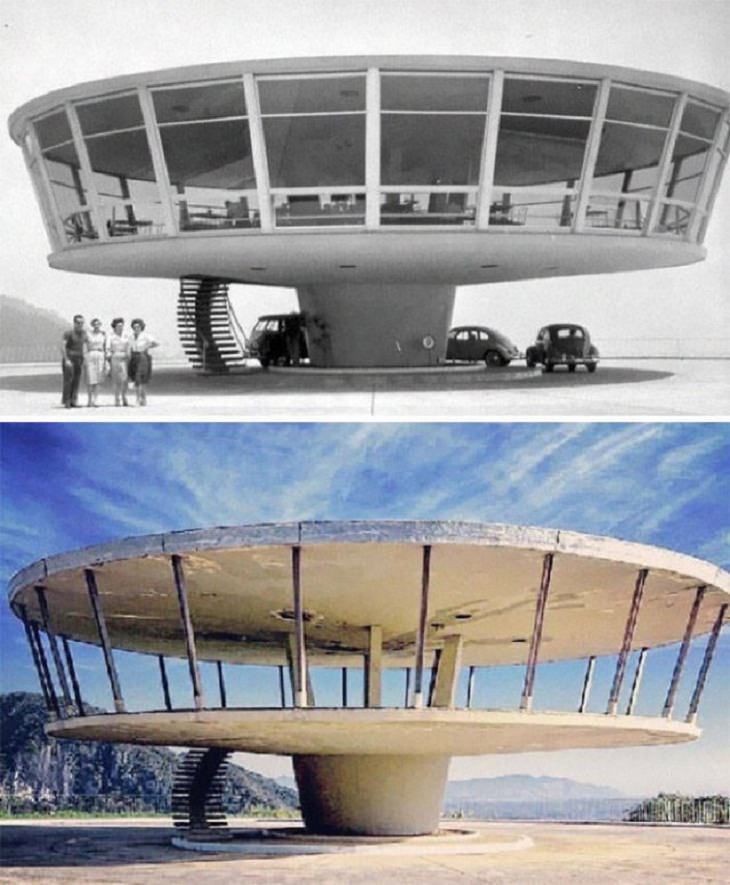 13. The main entrance to the city of York, England - 1865 and 2015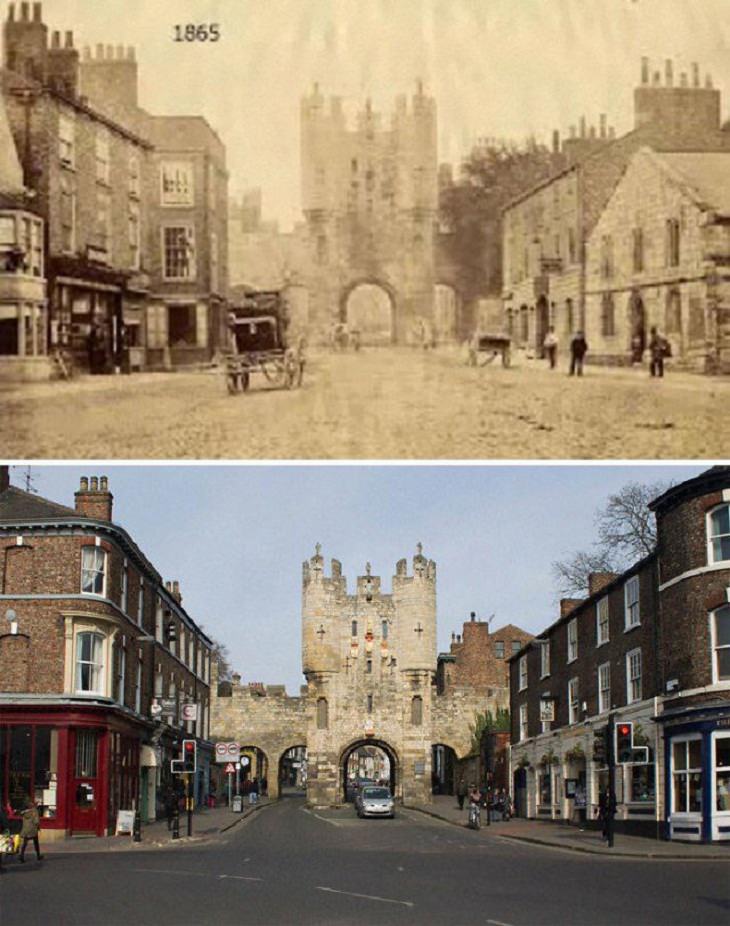 14. The Royal Crescent (built 1774), Bath, UK - 1829 and 2020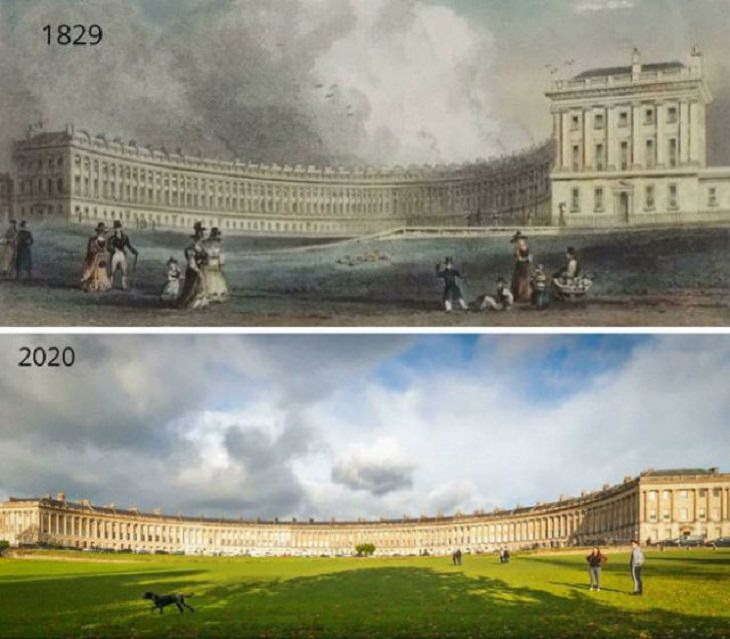 15. Kraków, Poland - 1939 and 2010s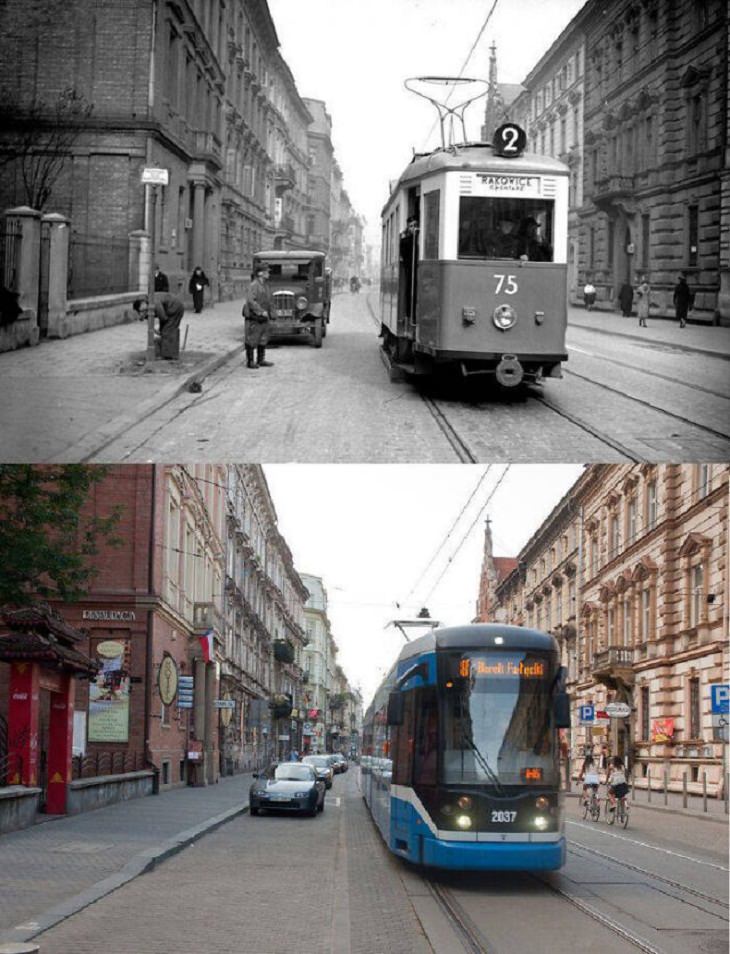 16. Court of the Lions, Granada, Spain - 1840 and today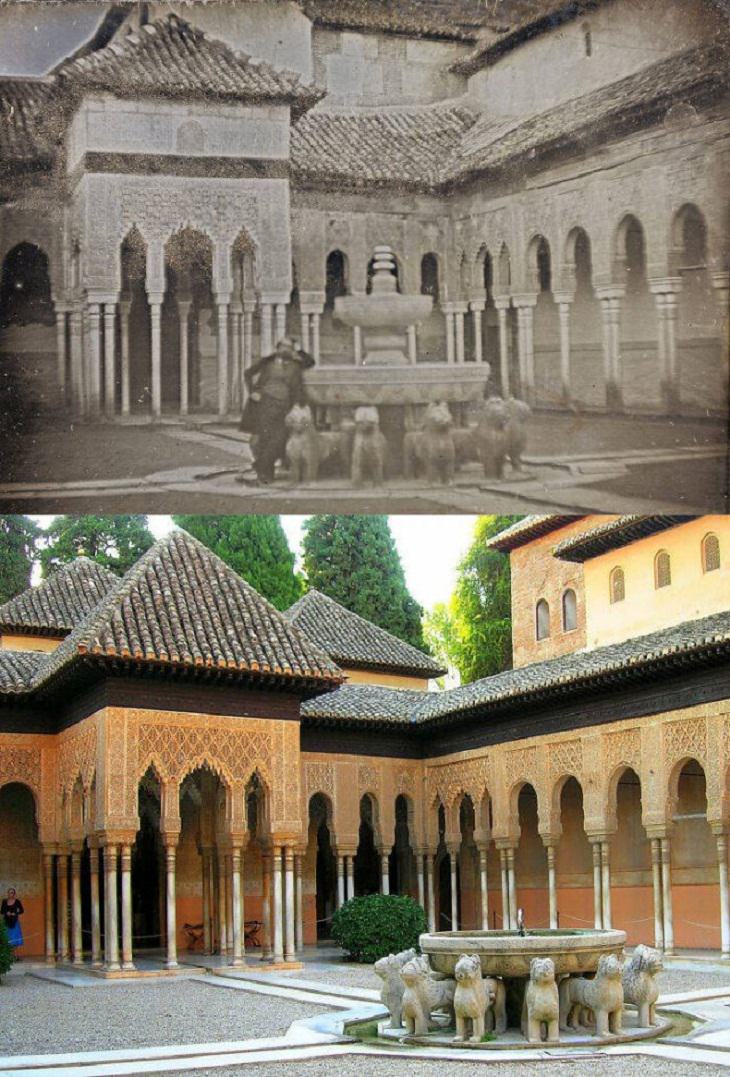 Share these surreal photos with your loved ones...