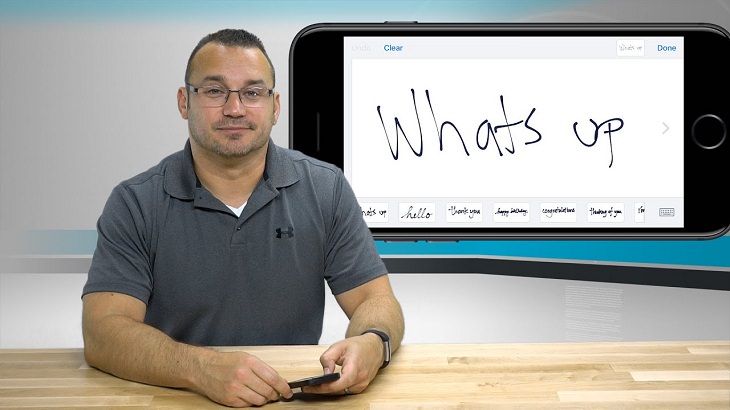 You can personalize your messages by adding notes in your own handwriting! Your friends and family will be able to see the message in your handwriting as if you have written it in front of them. This is perfect when you are sending someone close a congratulatory message.
1. Open Messages and tap the Compose button to start a new message.
2. Tilt your iPhone sideways. This will switch the device into a mode that allows you to handwrite your messages.
3. Tap the handwritten button in the bottom right (between return and microphone icon) and start writing your message.
4. To get more writing room, tap the arrow on the mid-right of your screen.
5. Tap Done when finished.
3. Send high-resolution images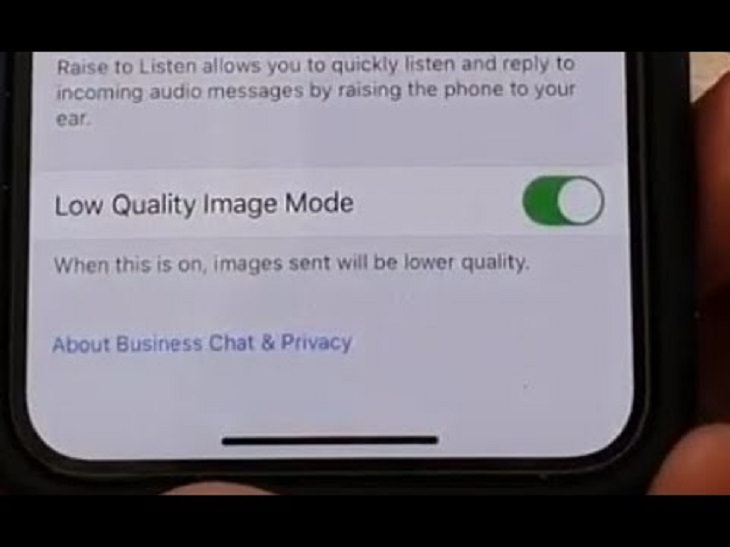 Are your friends or family members complaining that the images or screenshots you have been sending them have poor quality? This might be because of iMessage's automatic image compression. It's done to save storage space on your phone and iCloud. Fortunately, there's an easy way to change it:
* Go to Settings > Messages
* Scroll to the bottom and disable Low-Quality Image Mode.
Now, you can send as many full-resolution images as you want.
4. Show character count in messages
As you might be aware, there's a 160-character limit in place while sending a text message through iMessage. Any message above 160 characters gets split into two texts on older phones. This can also happen in group chats where users have different devices. One of the ways to counter this issue is to be sure of the character count so that you will send what you need to in one go. Here's how to enable character count:
* Go to Settings > Messages
* Enable Character Count.
5. Automatically delete old messages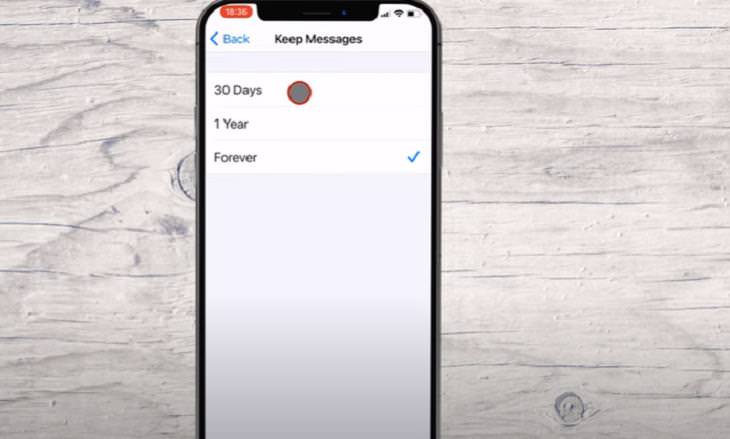 In case you don't like to keep your old texts on your phone or feel that they will occupy unnecessary storage space on your device, you can enable a feature that will delete them automatically:
1. Go to Settings > Messages
2. Scroll to the Message History section
3. Tap on Keep Messages and select an option from 30 Days, 1 Year, or Forever as the default duration for storing messages.
4. Tap Delete to confirm.
Keep in mind that all older messages on your device will automatically be deleted once this option is enabled.
6. Inline replies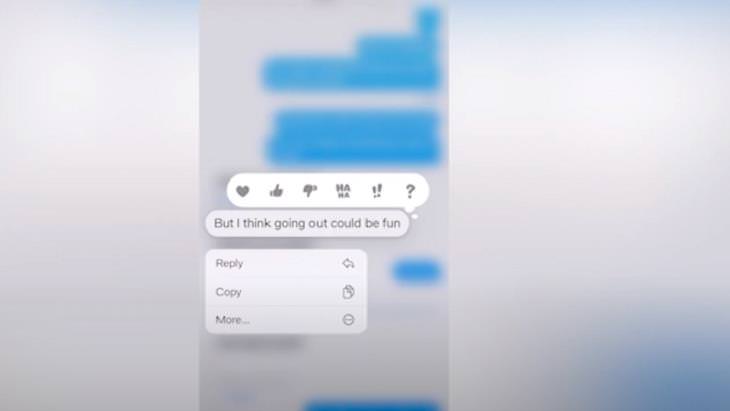 This newly added feature makes it easier for you to start multiple conversation threads in the same chat. More importantly, it helps identify the message you're replying to. However, this option will only work in conversations with other iMessage users.
1. Open the Messages app on your iPhone and select any conversation.
2. Tap and hold the message you want to reply to. You will now see a pop-up menu with the options Reply, Copy, and More.
3. Choose Reply. Type your message and send it.
4. Tap anywhere on the screen to return to the main conversation.
The neat thing about this feature is that the rest of the conversation will be blurred out, except for the message you are directly replying to. This can be useful in a group conversation where you just want to focus on one chat. Furthermore, inline replies appear threaded under the original reply. So, if you tap on one, you can see the entire conversation separately from the main chat conversation.
7. Change from iMessage to text
Sometimes, you might find yourself in an area where iMessage doesn't work or is unavailable. That might well happen if you are in a low reception area. So how do you send an urgent text in such a scenario? Well, you can switch to regular SMS texting in just a few taps. Here's how:
Go to Settings > Messages
Toggle the Send as SMS switch to on.
Doing so will allow you to send messages as texts when iMessage is unavailable.
8. Mentions
The Mentions feature on the Messages app allows you to direct a message to a specific person in a group chat. This can be handy in a busy multi-person conversation where you quickly want to address a particular person.
To use this feature, type your message as usual, but make sure you include the person's name exactly as it appears in contacts. For example, you want to mention someone named Mark. You type their name and then tap the contact bubble that appears over it to create the mention for that person. You'll know that it works when their name turns blue. Now, tap the Send button to send your message.
9. Back up your Messages on iCloud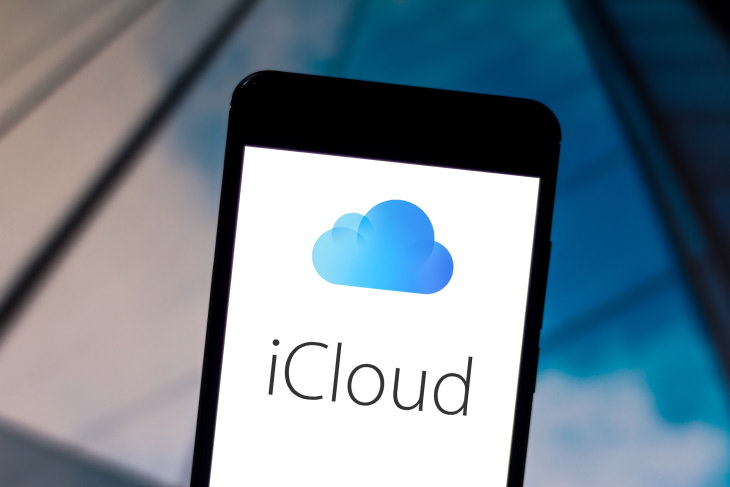 This is an important step you must take to make sure you don't end up losing your conversations in Messages if you are getting a new device or are forced to wipe and restore your current one. Thankfully, you can back up all sorts of data on iCloud, including pictures, contacts, and messages. Once the data is in the cloud, it can be accessed from anywhere at any time.
1. Go to Settings and tap your name at the top of the screen to go to your Apple ID page: Settings > [YOUR NAME] > iCloud
2. Tap on iCloud and scroll down to Messages. Now enable Messages.
Your texts will now be backed up on iCloud. Be sure you have sufficient cloud space before taking this step, as this option will eat into your storage space.
Related: Newest and Best Features in Apple's iOS 15
10. Turn On or Disable Apple iMessage Read Receipts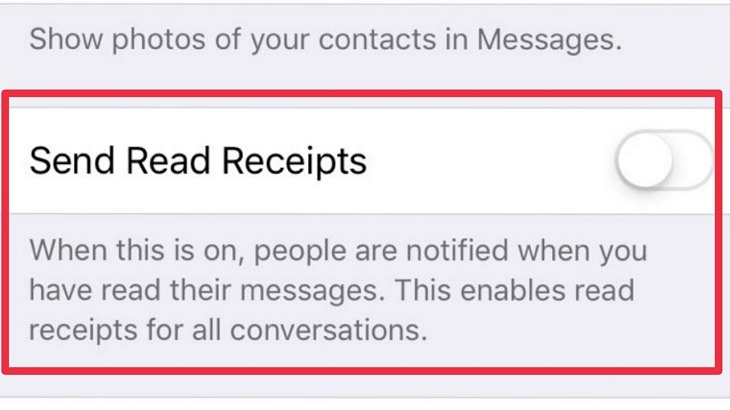 Read receipts lets someone know you saw their message. However, if you are not comfortable with this for whatever reasons or are not always in the mood of responding to everyone's messages immediately, you can always disable this feature. Here's how:
* Go to Settings > Messages
* Disable Send Read Receipts.
This isn't all. You can also choose who gets to see when you've read their messages.
1. Select any conversation and tap the contact's name at the top.
2. Tap the Info icon and choose to enable or disable Send Read Receipts. Now messages will only show up as "Delivered" and not "Read" to them.
Share this post with other iPhone users...