We're not the first generation to realize that a walk through the forest has wonderful restorative and anti-stress properties, though we are the first to prove it scientifically. Throughout history, poets and philosophers have relied on the ability of forests to clear and calm the mind, a fact which they described in their immortal written works.
In fact, there is even an ancient Japanese tradition called shinrin-yoku, which can be literally translated as 'forest bathing' that describes the process of being enveloped in the forest atmosphere. And though nothing can top the experience of actually being in a forest, within the current climate and ongoing movement restrictions, a walk through the forest remains but a distant dream for the majority of us.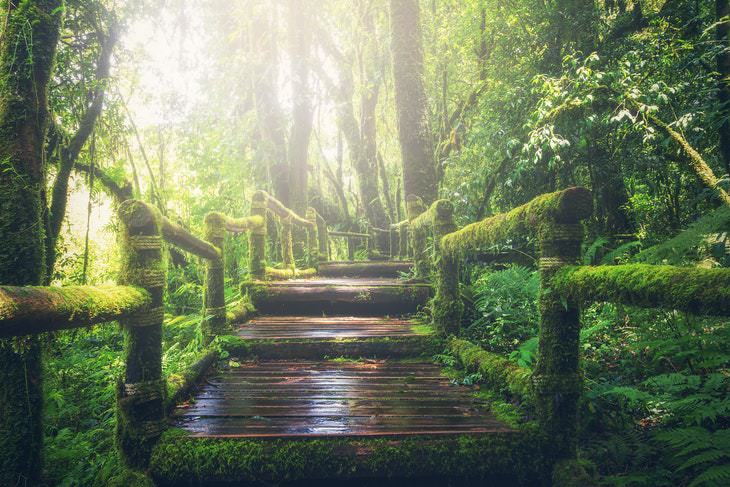 That said, we do have the next best thing right here, and it's a free online tool called Tree.fm. As the name hints, it's an online radio station that broadcasts recordings of forest sounds. "People around the world recorded the sounds of their forests, so you can escape into nature, while in lockdown or unable to travel," state the creators of Tree.fm.
You can use this radio station free of charge at any time and use it to accompany your daily tasks, meditate, and de-stress. The website features the sounds of some of the most beautiful and serene environments on our planet, such as the lively Black Forest in Germany or the idyllic Yasuni National Park in Ecuador.
Here's what the online radio station looks like: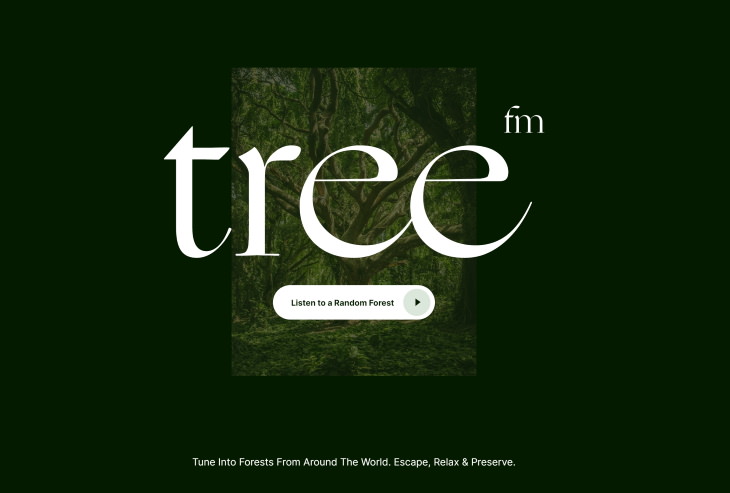 To start the listening experience, simply click on "Listen to a Random Forest" in the middle of the screen, and then switch between the stations by moving the mouse and clicking on "Next Forest Please". The website also allows you to donate to plant trees if you so wish, but it's an optional feature. Each recording is accompanied by a beautiful picture of the forest you're currently listening to, the name and the location of each forest, as well as the person who recorded the sounds.
Ready to be surrounded by the music of the world's forests? Then just click on the highlighted link and share it with others: