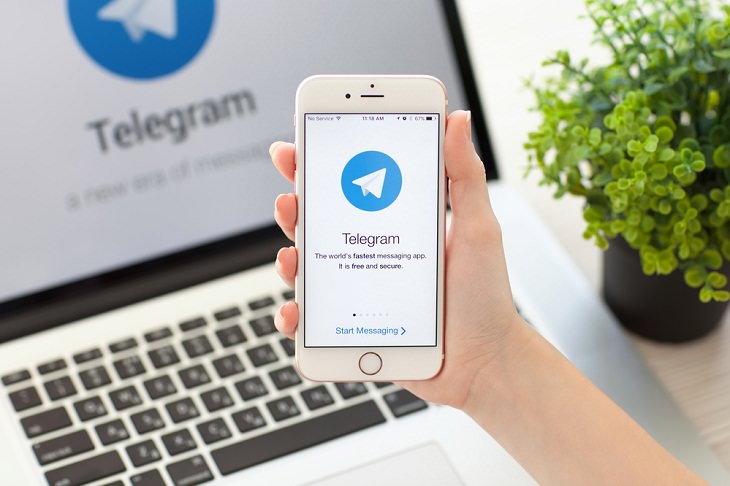 1. Enable Secret Chat
While all chats on Telegram are user-to-server encrypted, there's an option for even higher security through 'Secret Chats'. This feature uses client-to-client end encryption and the chats here aren't stored on Telegram's servers. Thus, you can only access them with your specific phone. To ensure more safety, screenshots and screen recording of messages are blocked on secret chats in Telegram. Moreover, if one of the two persons involved in the secret chat deletes a message, it gets removed for both users.
To enable the secret chat feature, first select the contact with whom you want to start the secret conversation and open the chatbox. Now, tap on the top bar of the user's info, click on the three-button drop-down menu on the top right corner and select the Start Secret Chat option. This will invite your contact to join the secret chat and you can begin your private conversation safely.
2. Hide "Last seen"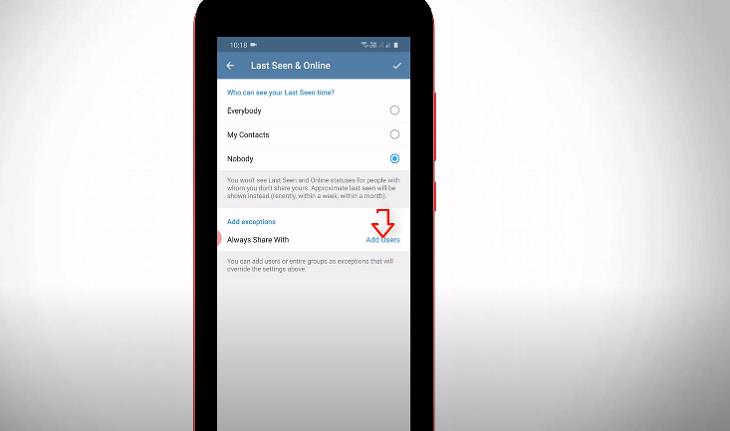 You may not always like to respond to someone's message right away. But Telegram shows a "last seen" notification – covering anything between 1 second and 2-3 days – that can let the sender of the message know when you were last active on the app. This can be awkward if you don't wish to reply to their message immediately. Thankfully, you can customize the "Last seen" settings on Telegram.
Go to Settings > Privacy and Security > Last seen to deactivate or customize "Last seen" on Telegram. You can choose from three options – 'Everybody', 'My Contacts', and 'Nobody'. Bear in mind, however, that you will not be able to see the Last Seen times of people with whom you do not share yours.
3. Edit Sent Messages
Many a time, when we are typing in a hurry, we may end up sending a message with incorrect spelling and awkward grammar. This can be embarrassing, especially if it's a professional conversation. Telegram, thankfully, allows you the option to edit your messages after you've sent them.
Select the sent message you want to edit by long-tapping it and then tap the pencil icon at the top. Once you do so, you will get the option to alter your message. After you've made the changes, you will notice a tiny pencil icon appear next to the modified message. This indicates that your message has been edited.
4. Customizing chat background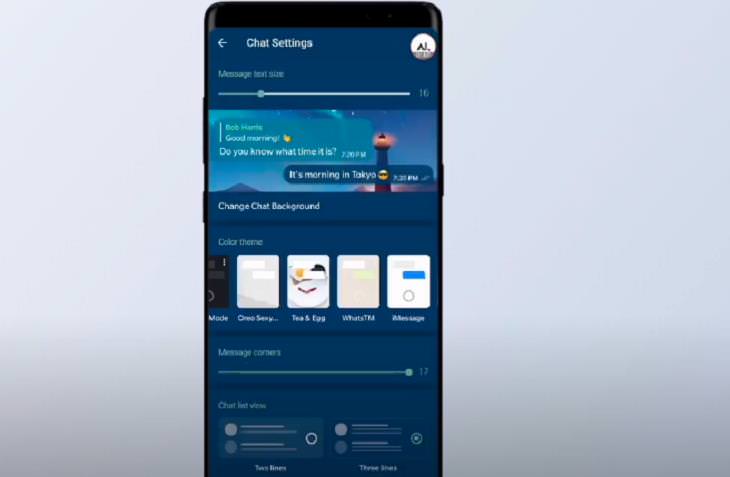 Do you feel that the background chat of Telegram Messenger appears a little bland? Well, the app also gives you the option to customize your chat background with the photos of your choice. On Android, go to Settings > Chat Background. Once here, you can select any of the preset images that the app has or you can even choose any image you like from your own gallery. On iOS, tap the Settings tab in the bottom right, select Appearance, then tap Chat Background. Here, too, you can now select the images you want to try for the chat background.
5. Manage media downloads
The one issue most people have with messaging apps is that their media takes up a lot of space on the phone. Telegram allows you to send files up to the size of 1.5 GB. While this may seem a lot, it won't take much time before the app eats up your storage space with images, files, and videos.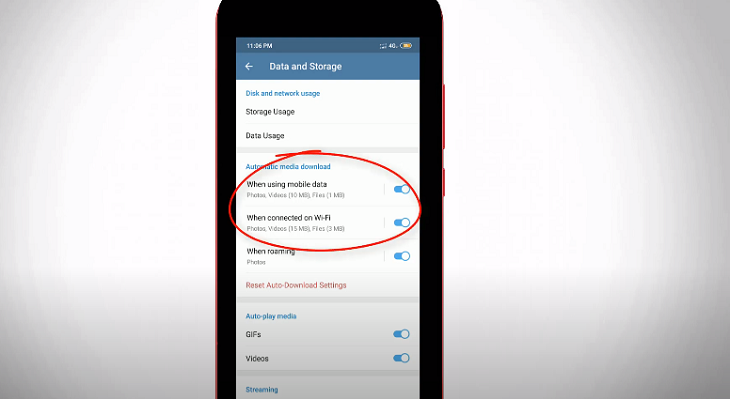 Image source: YouTube
The best way to manage Telegram's media download space is to control how, when and what files you wish the app to download. For instance, if you are someone who's always on the go, it won't serve you any good if Telegram auto-downloads a large video someone sent to you. What you can do is go to Settings > Data and Storage and then tap on When using mobile data or When connected on Wi-Fi to control your data and media settings. Both these settings will allow you to toggle which kind of files you can download on the selected data settings.
Disabling auto-download will not just save you a lot of cellular data, but it will also save a lot of phone storage space as well. What's even better is that unlike Whatsapp, which blurs images when you disable automatic downloads, you will still see the Telegram images on the screen clearly.
See Also: 7 Apps You Don't Need on Your Phone!
6. Control which groups you are added to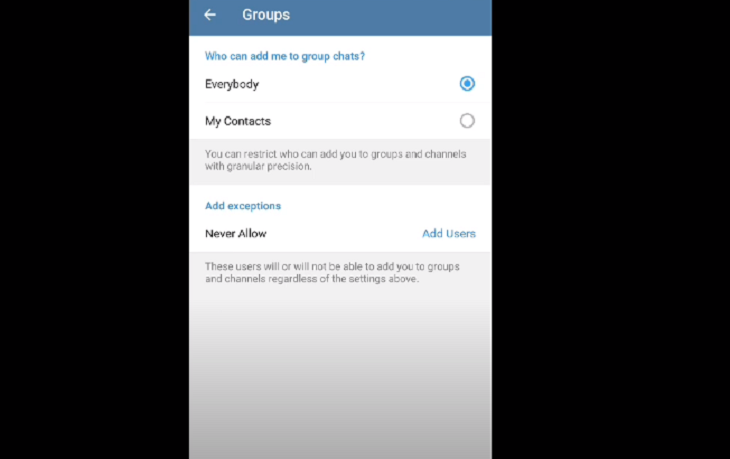 Getting added to any random group can be pretty annoying. While you can always leave a group if it doesn't suit your fancy, that can be a little awkward at times. Telegram allows you the option to control who can add you to groups. To enable the feature, open Settings > Privacy and Security > Groups > My Contacts > Never Allow. Once you do so, no one can add you to a group without your permission.
7. Hide Telegram media from your gallery
You might not be comfortable with all the photos and videos you receive on Telegram to feature in your phone's gallery. No worries. There's a simple way to hide all of the app's media from your gallery: go into Settings and slide the toggle next to Save to Gallery into the Off position.
8. Save messages for later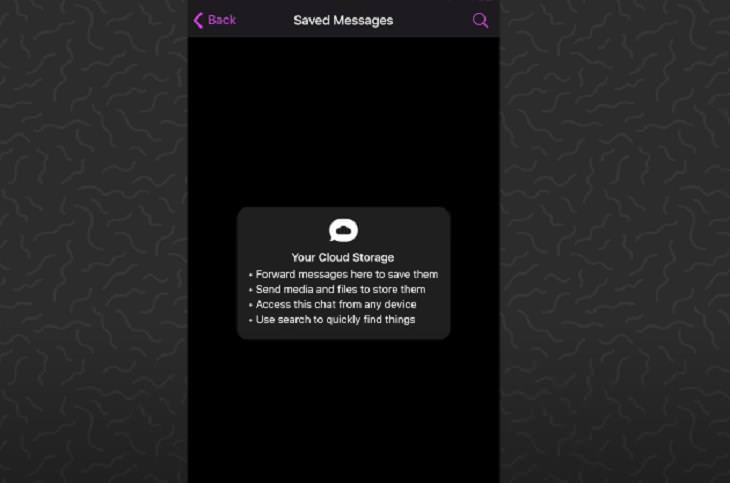 Telegram has a neat feature that allows you to save specific messages from all chats to view later. It can be anything – an important text or link or a nice photo or video – and will be saved as your own personal chat window. All you have to do is to long-tap on the message you want to save, choose Forward, and then select Saved Messages. That's it! The saved messages would be marked by the name of the original sender so that you can remember who it was from even months later.
This is an incredibly useful feature as it helps you keep a record of important messages without losing track of them in particular chats.
9. Mute contacts and groups
Is there any contact or group from which you receive way too many notifications? Is that getting a little annoying? Don't worry, you can mute individual contacts and groups on Telegram and continue chatting with others. On Android, tap the three-dot Menu button in the top-right of a chat and then tap on Mute notifications. On iOS, simply tap the contact or group name at the top of the screen and choose Mute. You also have the option to mute notifications for the selected chat for 1 hour, 8 hours, 2 days, or disable them permanently.
10. Custom notifications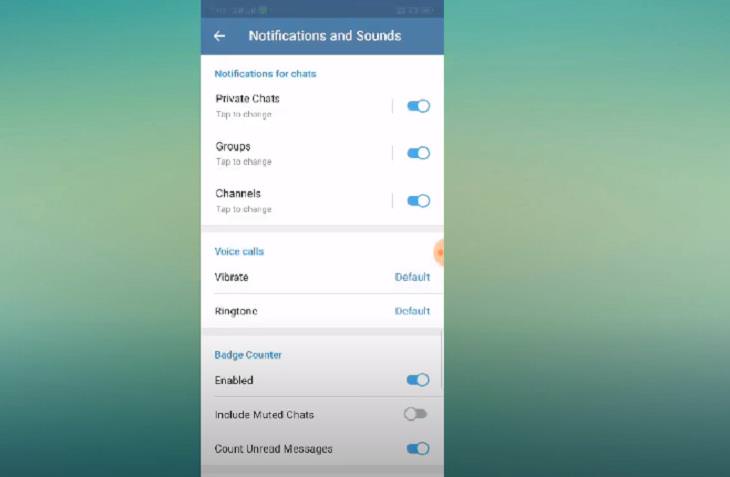 We chat with certain contacts more than others. The customized notifications option from Telegram lets us know instantly who is the one messaging us. To enable custom notifications on Android, simply select a contact and tap on their name at the top which will show you their info. Here, you will have to tap on Notifications and then select Customize. Next, a page will open where you have to tap Enable Custom Notifications. Now, you'll have the options to change notifications, vibration patterns, sound, priority, and even LED color. Unfortunately, there's no option to add custom notification sounds for Telegram on iOS phones currently.
11. How to block someone on Telegram
For some reason or another, you might come across a contact that you don't want to engage with at all. It may be someone who is sending you spam messages or someone who's just getting on your nerves. If you don't want to interact with them at all on Telegram, you can simply block them. Just go to Contacts then tap on the contact, and click on the profile image. Next, tap on the 3 dots icon in the upper right corner and hit Block.
12. Use Telegram on PC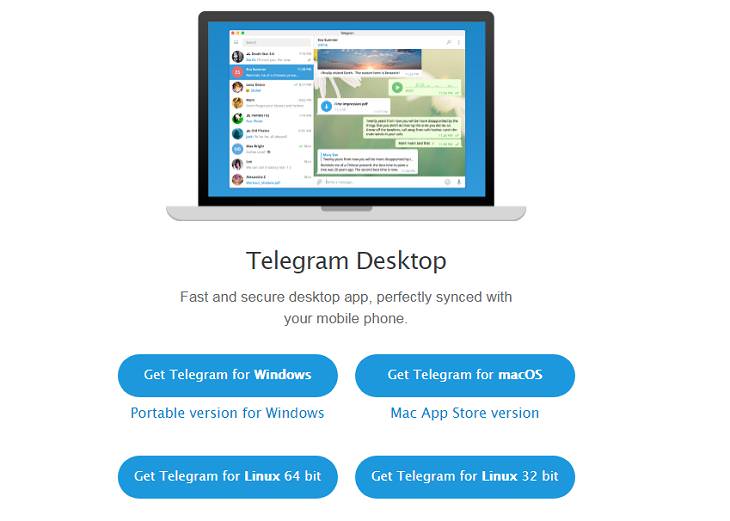 Much like WhatsApp and Skype, you can also use Telegram on your PC. This is ideal for those who aren't comfortable with using apps on their phone all the time and prefer the comfort and size of a computer.
Telegram is available as a PC app, rather than a web client. Download the app from the link below and install it on your computer system. Apart from Windows PC, the app will work on Mac and Linux computers as well.
Share this article with someone who might find it useful