Nowadays, the majority of people would agree that photography is an art form, but it wasn't so clear cut when this new medium just emerged. The person who paved the way of fine art photography and established this genre is Victorian artist Oscar Gustave Rejlander. His artistic portraits were extremely popular at the time, as they were set up like a painting, but the camera allowed Rejlander to express his artistic vision and capture live facial expressions like never before in paintings. Admire the artistic genius of Oscar G. Rejlander in this photo collection and learn about the artists and his works right here.
Oscar G. Rejlander (1813–1875) was born in Stockholm, but he lived most of his life in England. Below is a self-portrait executed in a signature technique of combination printing, where two or more pictures are superimposed on one another.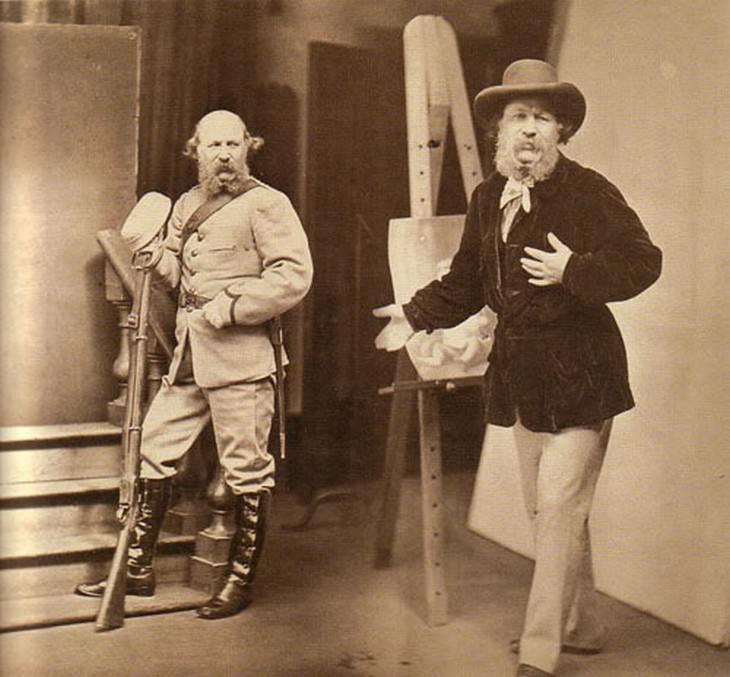 Self-portrait of O. G. Rejlander,
1872 or 1873
Rejlander started off as a painter, but he became fascinated by the way fabric folds looked in photos, so he switched to photography.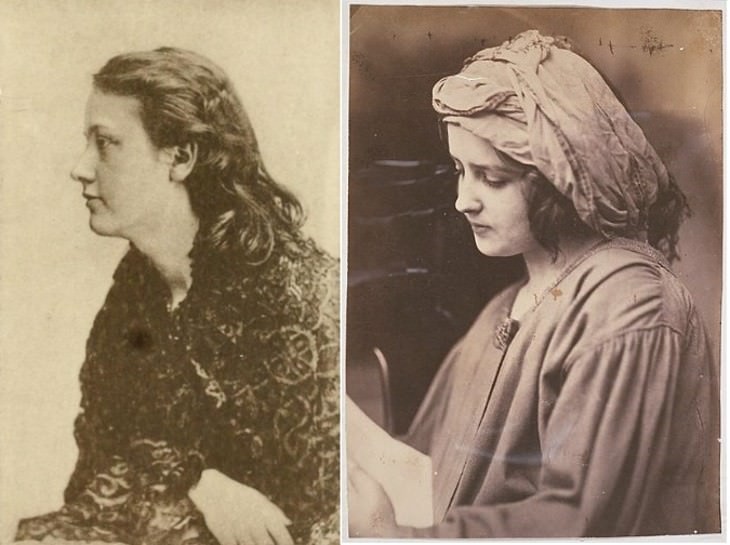 Portrait of Emily Honoria Patmore, 1872 (left), Woman reading a letter, c.1860 (right)
Some of the artist's works have religious connotations, like this study of the curious little angels from the Sistine Madonna you likely recognize.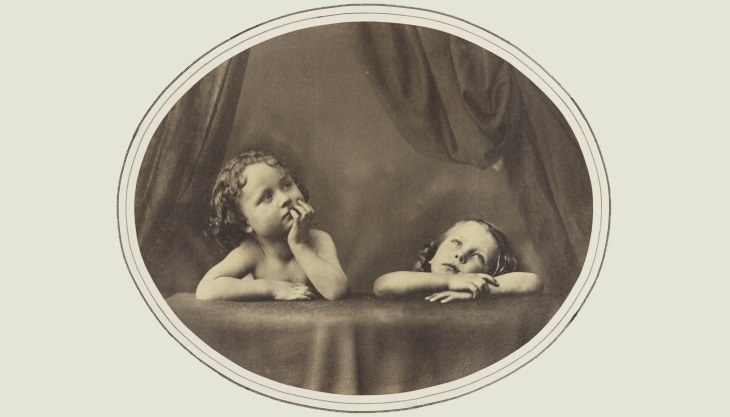 Non Angeli sed Angli, a study of the Sistine Madonna, 1857
Rejlander is most famous for his intricate portraits of famous people, but he was also fascinated by people off the streets, and much of his studio work is dedicated to different social themes.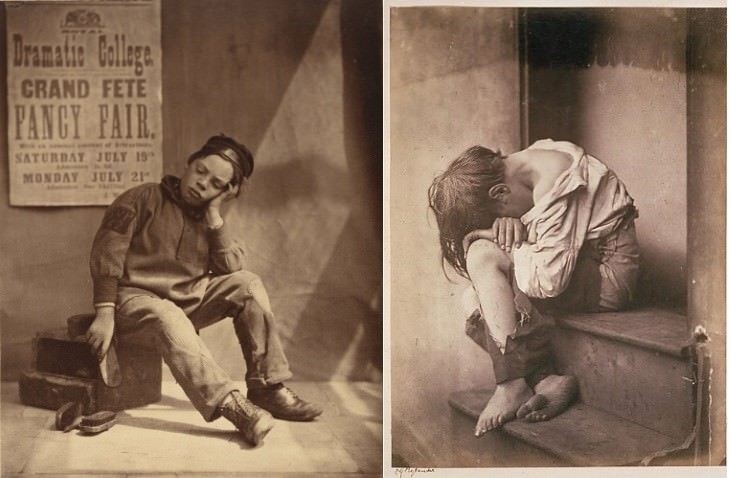 It Won't Rain To-day, c.1865 (left), Homeless, staged studio work c.1865 (right)
Imagined and fantastic themes were also a common theme for the artist. This image of a man dreaming, for example, is famous for inspiring the Surrealism movement.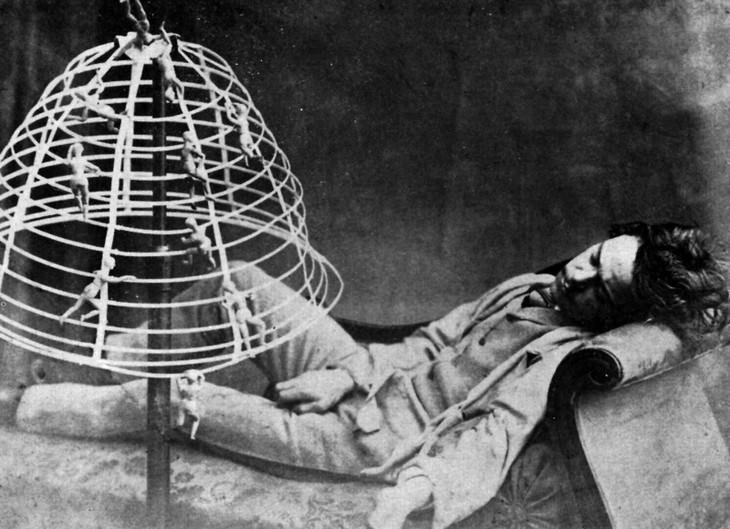 The Dream, 1860
Definitely one of his most famous and complex works is "The Two Ways of Life" seen below. In this image, 32 photos were seamlessly combined into one, which reportedly took about 6 weeks to accomplish. The image is a moral observation that juxtaposes youths engaging in sinful activities and those who do virtuous things.
The Two Ways of Life, 1857
Many of the artist's works are deeply metaphorical and symbolic, which elevated photography to artistry even in the Victorian era.

Rejlander und die Zigeuner-Hausiererin, c.1862-1868 (left), Es ist dunkel drinnen und helle draußen, c.1855-1860 (right)
This study of facial expressions that features the photographer and his wife can be taken somewhat humorously, but it was actually part of the famous book by Charles Darwin and Rejlander called "The Expression of the Emotions in Man and Animals", which is why both psychologists, biologists, and art fans recognize the photographer's name even today.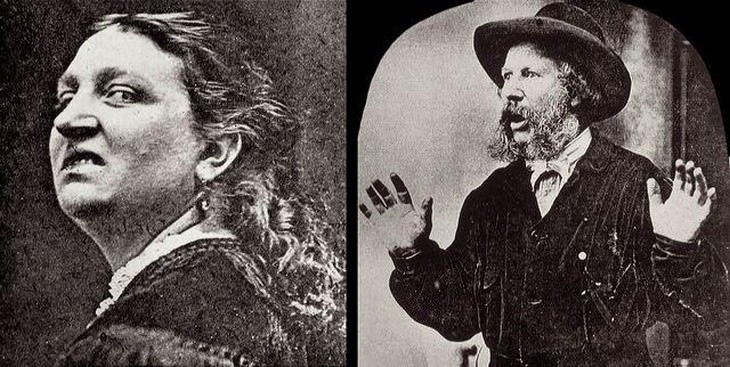 The photographer and his wife, part of the Studies to Darwin's Expressions of Faces, c. 1872
One of the most famous features of the artist is his ability to catch the people he photographed "in the moment", which makes them appear alive, expressive and almost in motion on many of his photos. This technique, like many others used by Rejlander,

is used to this day.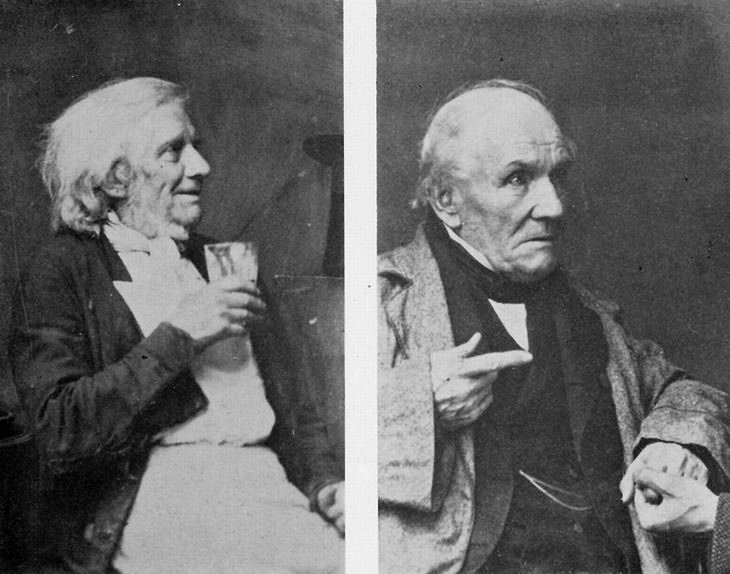 Gestaltstudie (1), 1854-1856
This is another example of his more religious studies. These types of works were often used as drawing aids for painters, that would help them capture the details more precisely.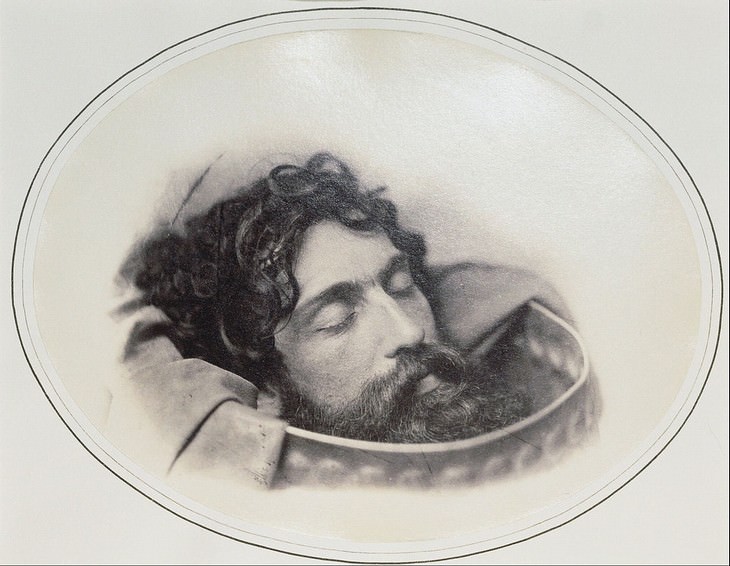 Study of the Head of John the Baptist in a Charger, 1855
Another technique called the "tunnel studio" built and invented by the photographer himself helped him achieve greater depth and more precise expressions in his portraits.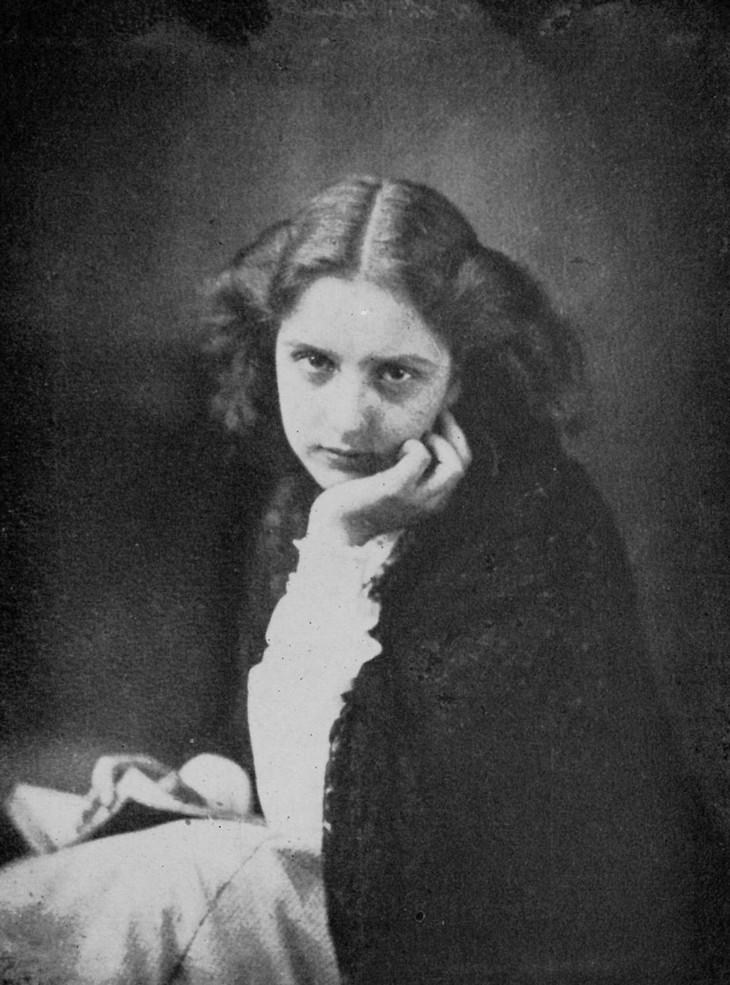 Ist das wahr, 1862-1868
Rejlander was also friends with many outstanding historical figures, such as Charles Darwin and Lewis Carroll.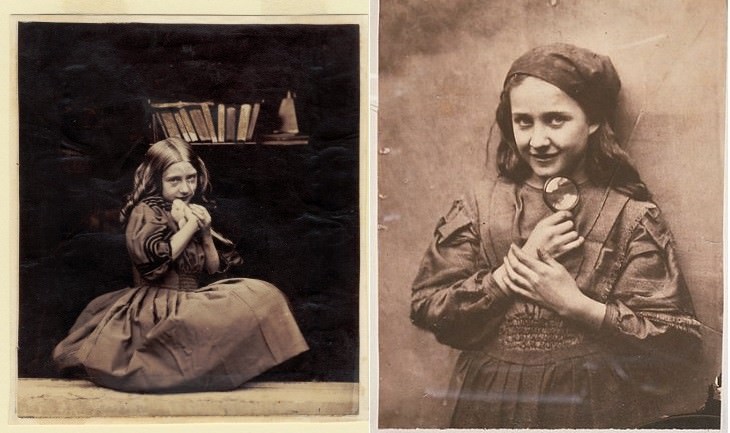 No title, c. 1860 (left), Young girl holding a mirror, 1860 (right)
Many of the techniques and ideas Rejlander used in the distant 19th century are widely used to this day, even though most people have moved on to digital photography.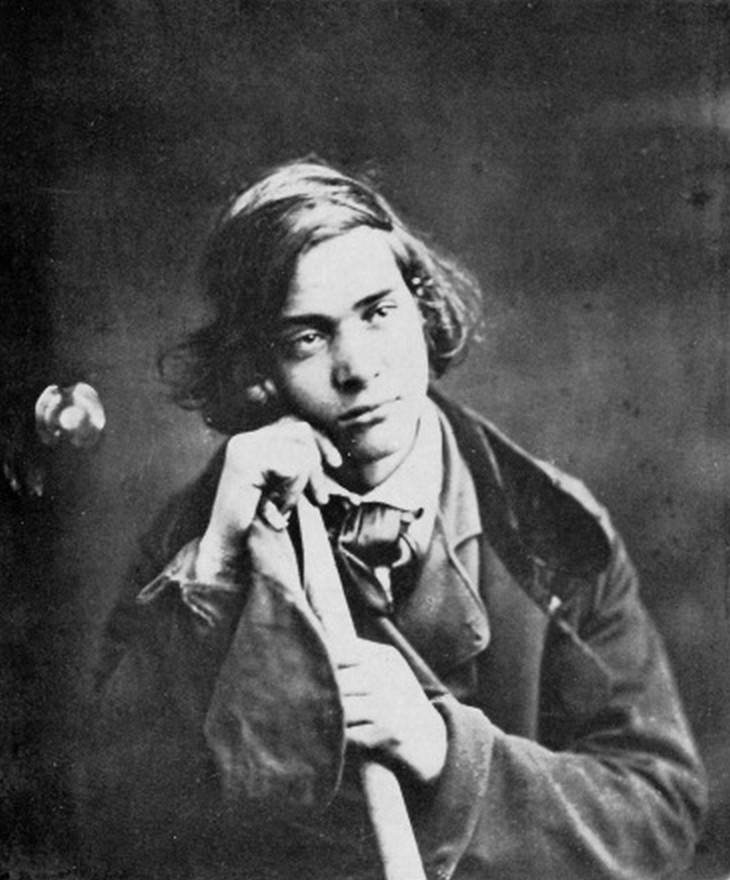 Heimweh, 1855
In fact, many of his portraits have a very "modern" feel to them, even though they were taken 150 years ago. Just look at the portraits below.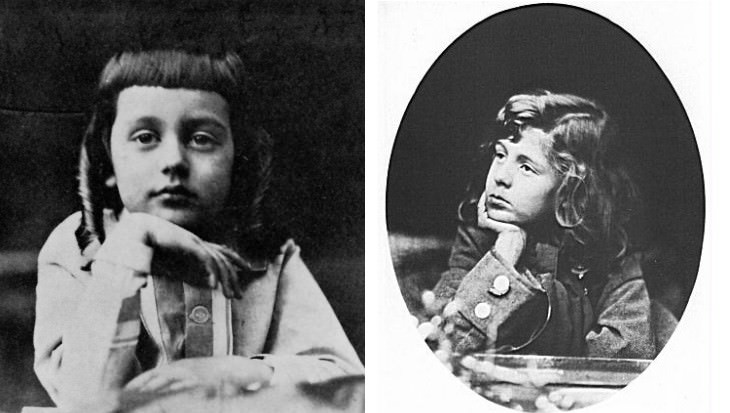 Severin Hower, 1862-1868 (left), Young Hallam Tennyson, 1868 (right)
In lieu of all of these achievements and extreme dedication to his craft, to this day, we remember O.G. Rejlander as the father of fine art photography.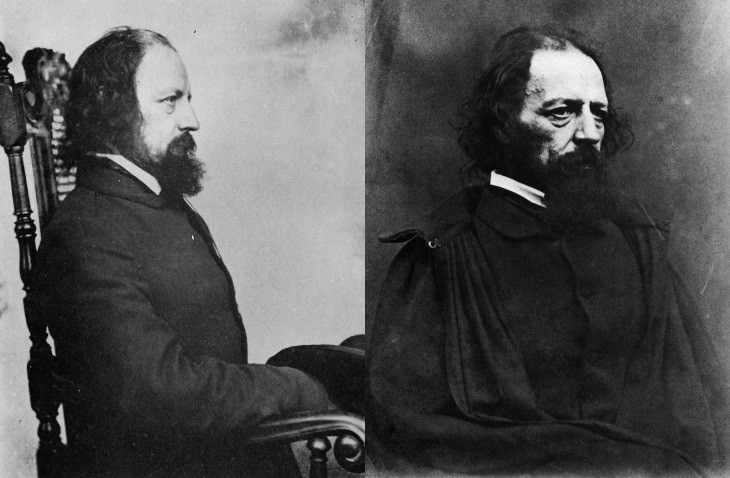 Alfred Lord Tennyson, 1863-1864 (right), Alfred Tennyson, 1st Baron Tennyson, 1862 (right)