Here's a form of art we rarely ever see. Set up in the Northern part of Japan, on the coastal town of Niigata, sculptures made from rice straw are created. The village of Niigata is best known for its wealth of rice paddies which produce a rice harvest each fall. But, once the rice has been harvested and the grain extracted, a huge amount of rice straw is leftover, called wara. Take a look at what they do with all this leftover rice straw - we've got to say, we are impressed: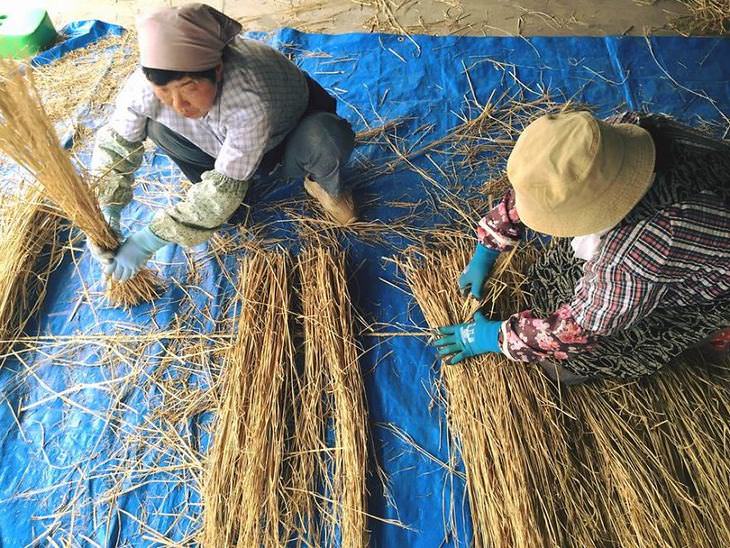 Rather than letting the rice straw go to waste, the excess wara is reused in a number of ways. Wara is collected for roofs, fertilizer, livestock feed and in the past, before more modern materials were used, wara was also used to make a number of goods.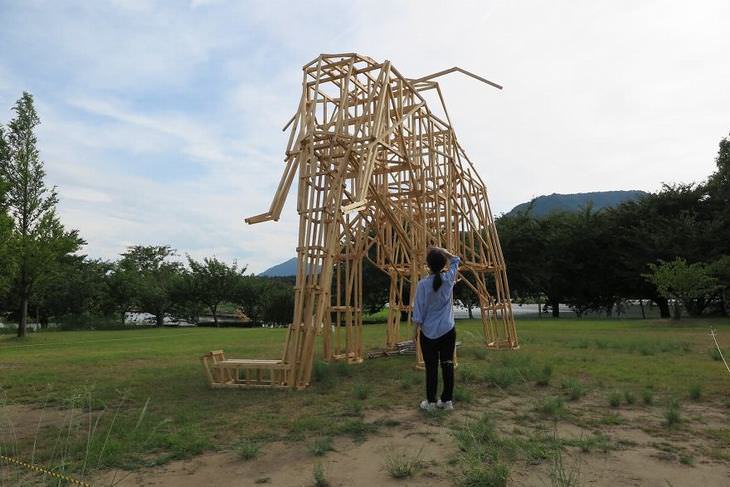 But in the region's capital city, Niigata, they use the wara for a more creative purpose. In this part of Japan, they transform rice straw into giant, fantastic animal sculptures.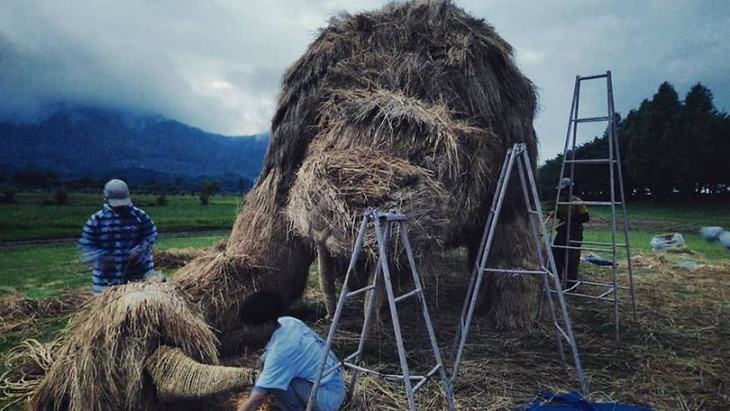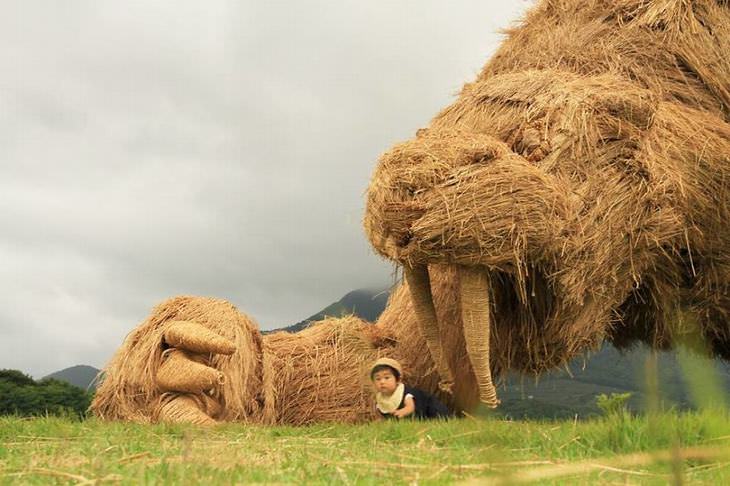 Watch the video below to see just how magnificent these straw sculptures are:
The Wara Art Festival is held each year starting in late August, and the sculptures remain up until the end of October.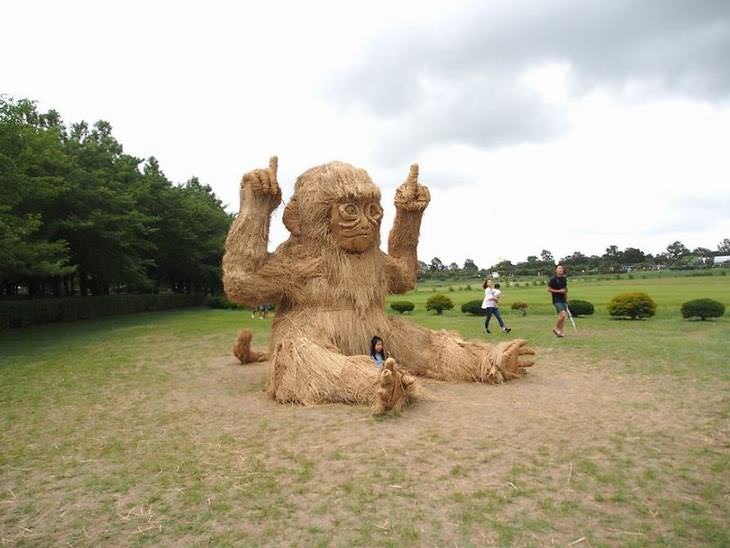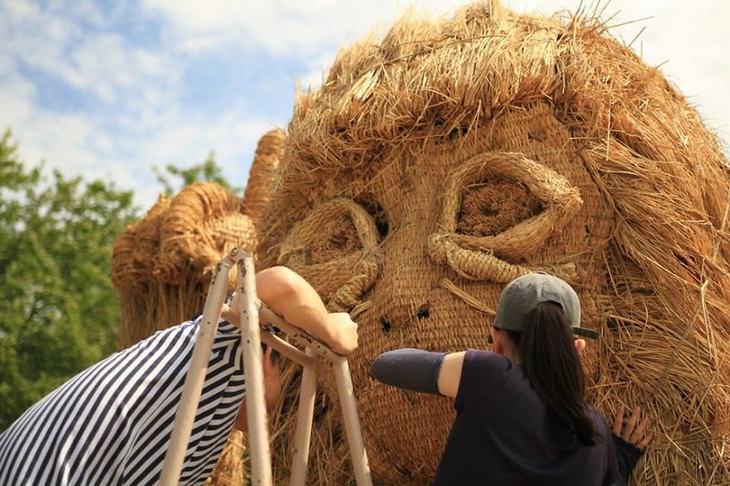 Students from Musashino Art University in Tokyo head north to Niigata each fall to create these wonderful sculptures with the leftover rice straws, a tradition that has been carried out for the past decade.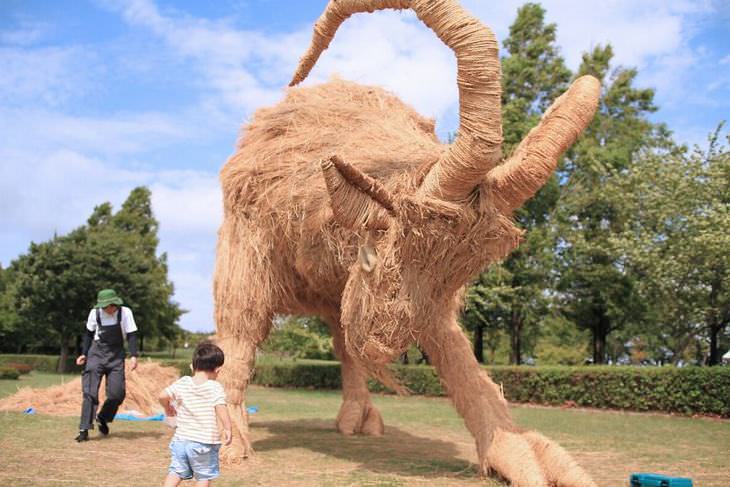 These artworks are made by piecing patches of braided straw over a wooden frame and can be seen on display at the annual Wara Art Festival in Uwasekigata Park.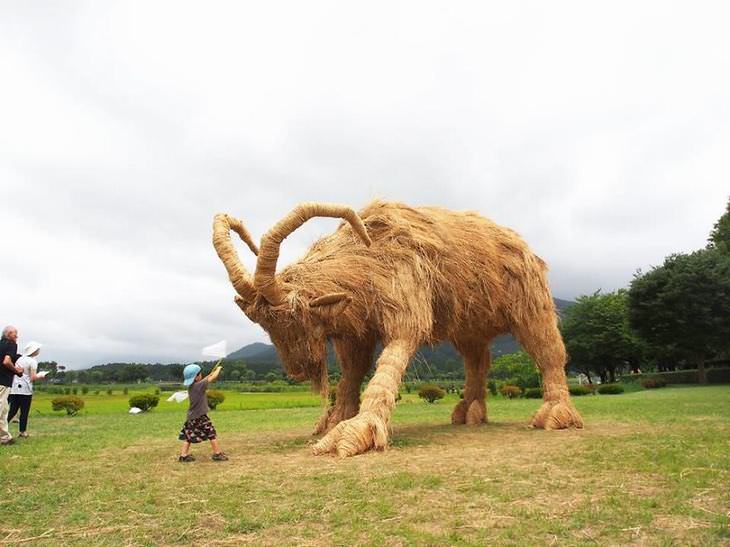 Last year, the students were challenged to build creatures twice as large as usual. They created supersized gorillas, rhinos and dinosaurs.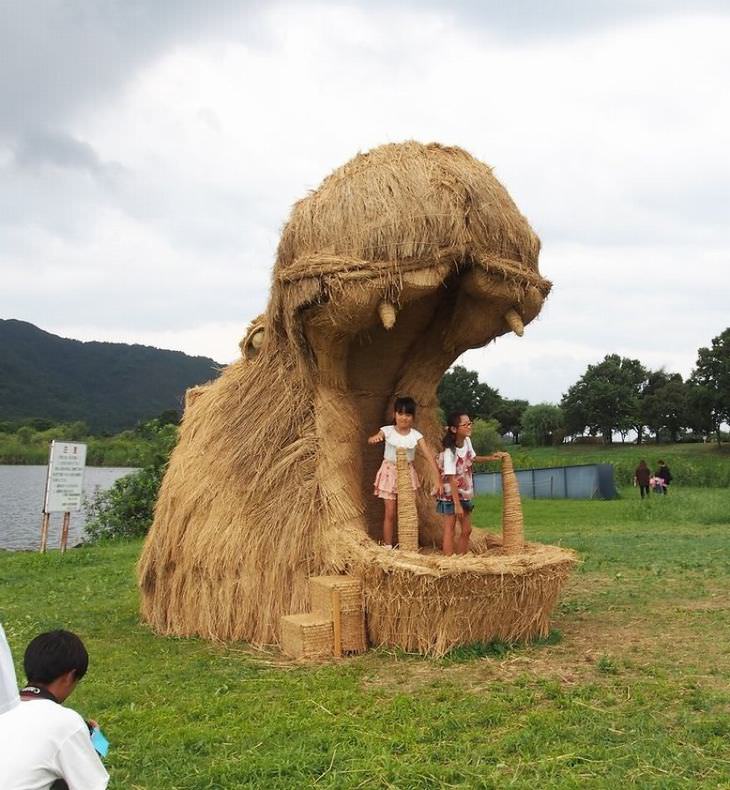 This year the sculptures are just as large and dare we say, more impressive.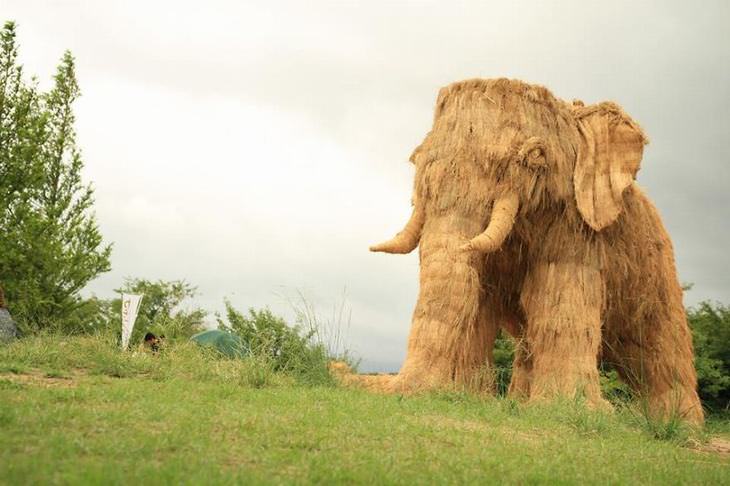 A time-lapse video of last year's Wara Japanese Festival: