Humans have been using wood for a variety of purposes since the dawn of time. From being the first source of fuel to serving as the building material used to craft furniture, weapons, and more, wood has played an important part in the history of civilization. But let's not forget that wood is also used to create intricate works of art. In fact, not many know that woodcarving is one of the oldest art forms in history. It existed ever since Man first began using tools. These days, wood continues to be used creatively in furniture design and architecture, along with sculpture and printmaking.
In the pictures below, we share 11 unique wooden masterpieces created by talented people from all corners of the world. Take a look.
1. This wooden piece is made with all-natural wood (no stains or dyes). It shows two popular characters from the classic animated feature film 'Robin Hood.'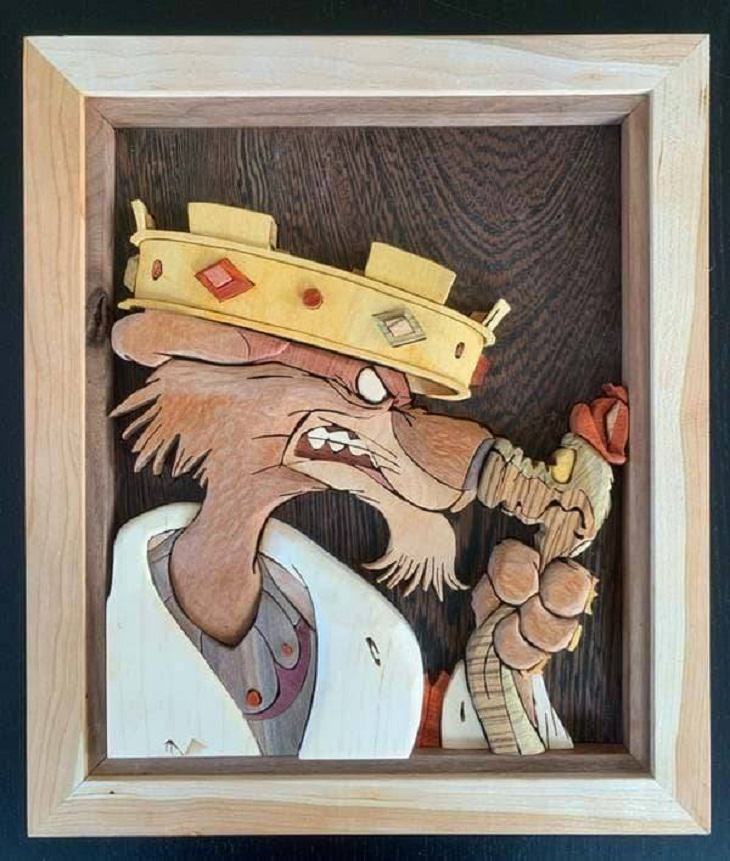 2. A 600 LED programmable infinity mirror and coffee table in one!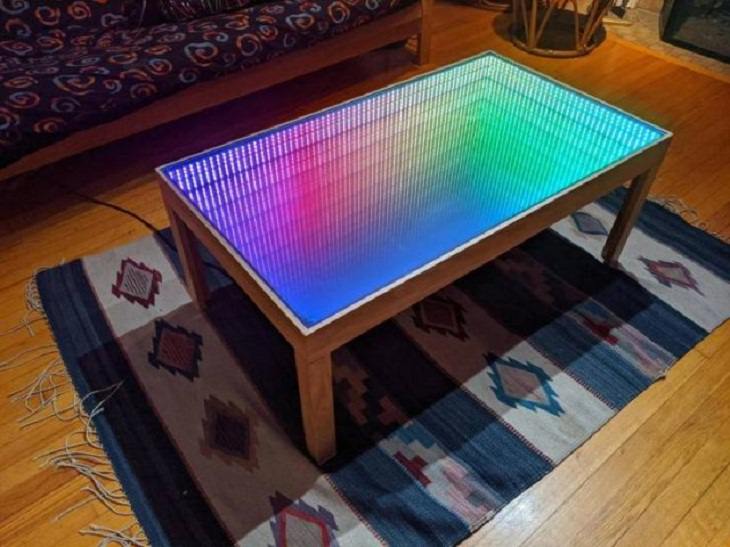 3. This magnificent wooden boat was handmade in a garage and took almost two years to complete.
4. A mid-century modern bookcase.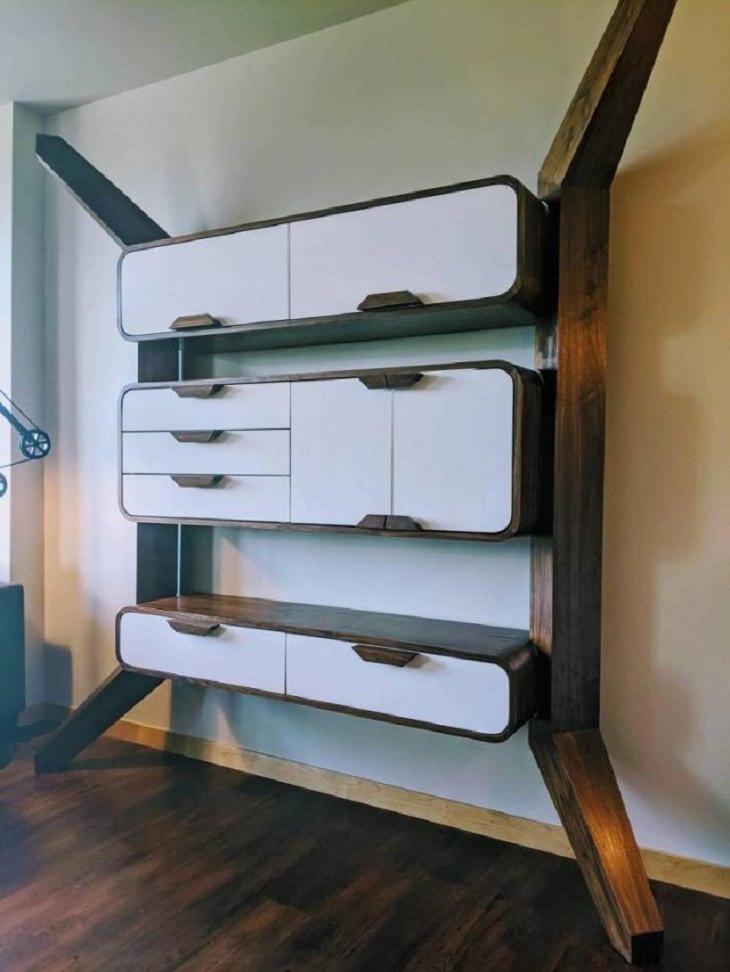 5. A charming wooden playhouse that a father made for his kids.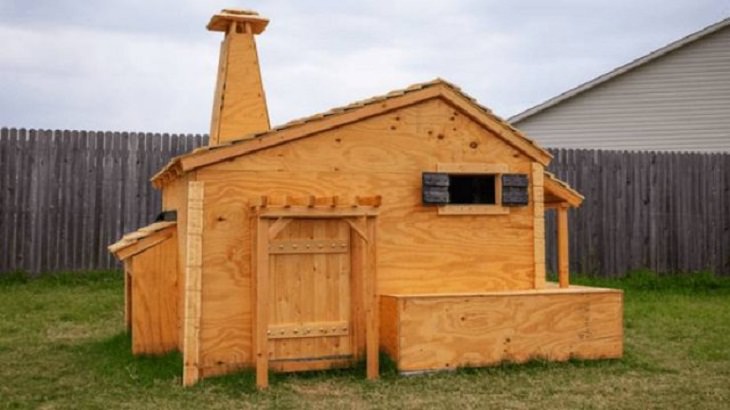 6. This sea chest looks so gorgeous!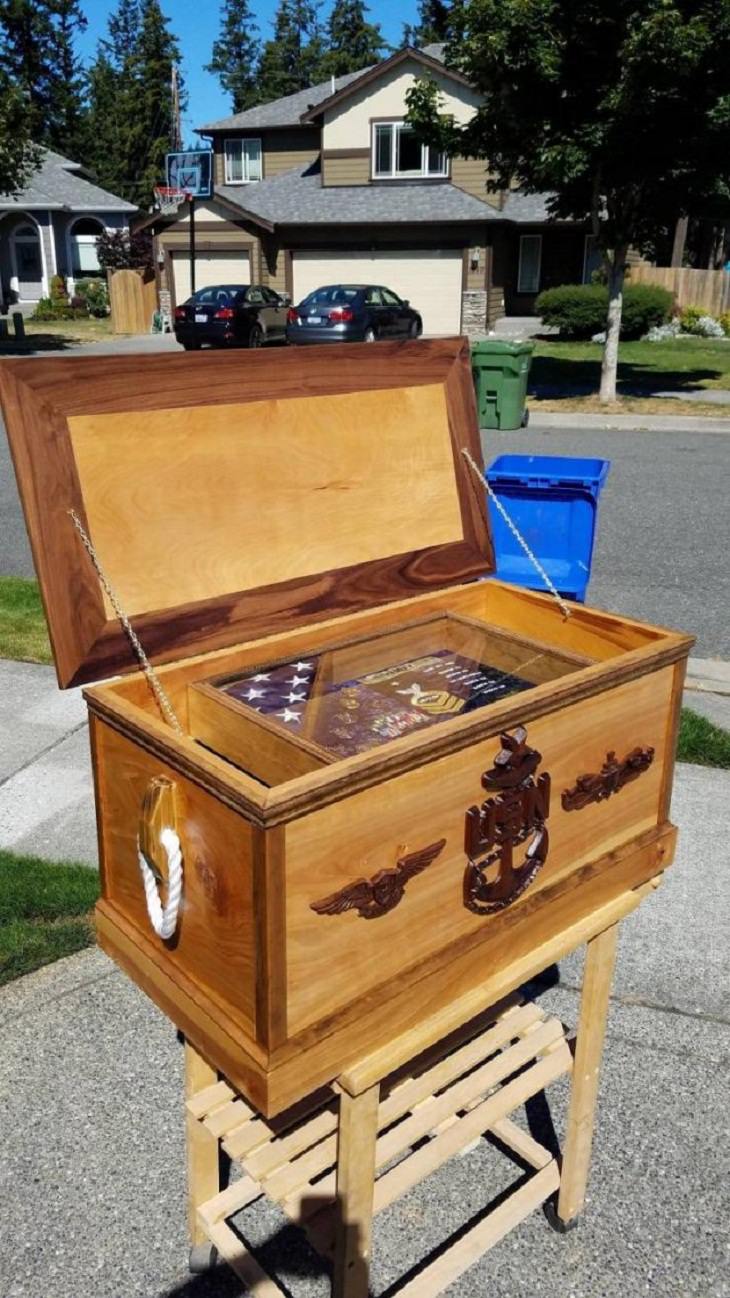 7. This is a solid mahogany exposed spine journal featuring Celtic sewing with a Coptic headband and spiral binding on hemp ropes.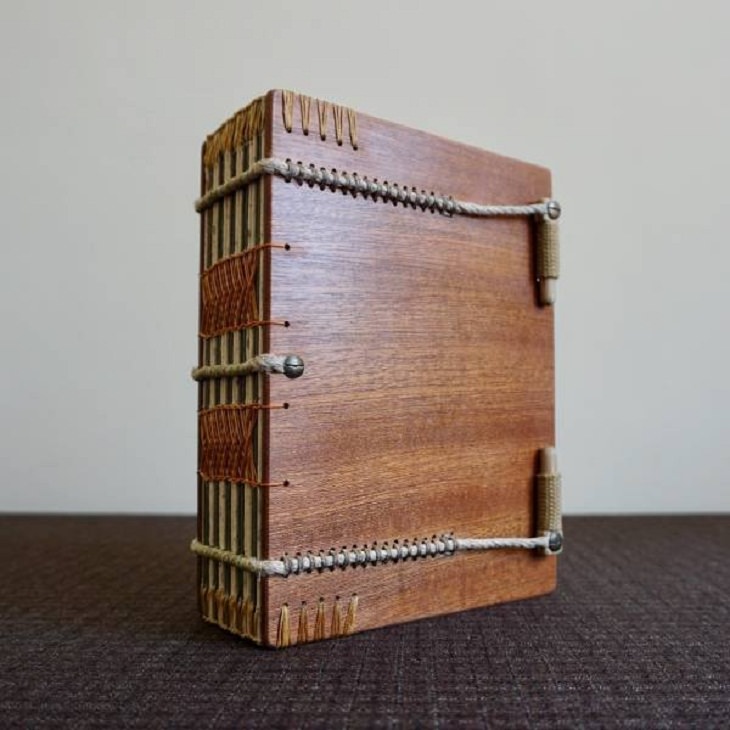 8. A truly spectacular coaster carved from pine.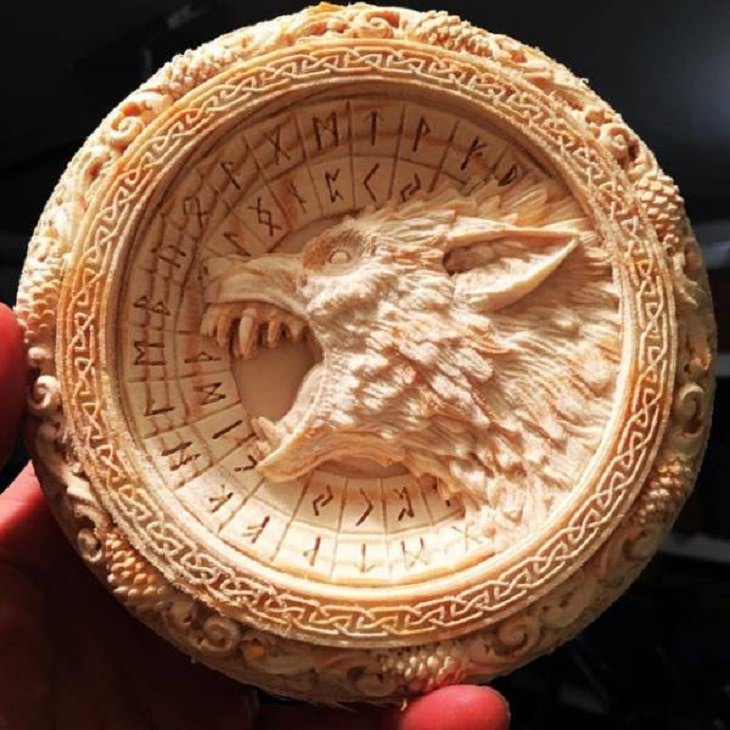 9. An exquisite rendition of a clock from Salvador Dali's painting "The Persistence of Memory" made from walnut.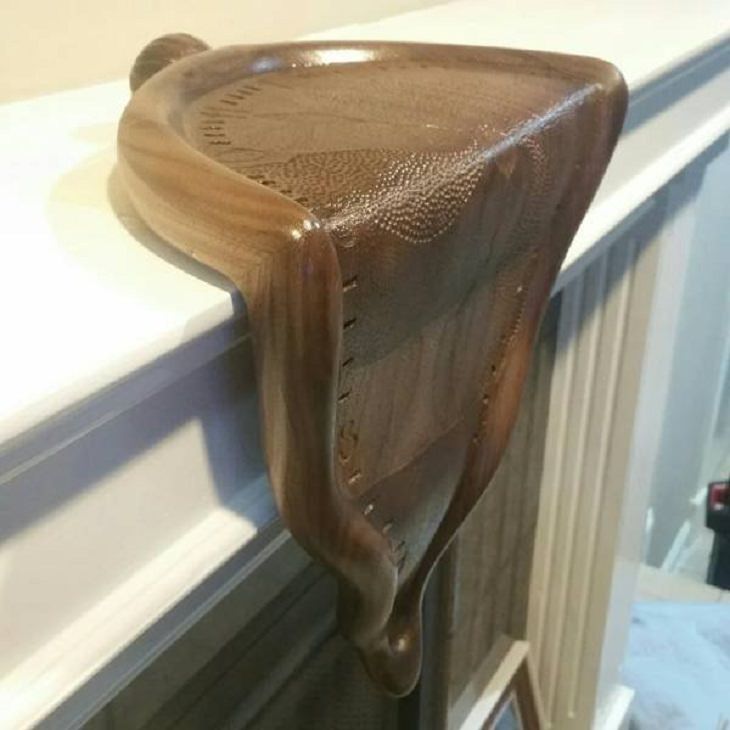 10. This is an end-grain cutting board made of black walnut, sugar maple, and American cherry. The contrast created here is wonderful...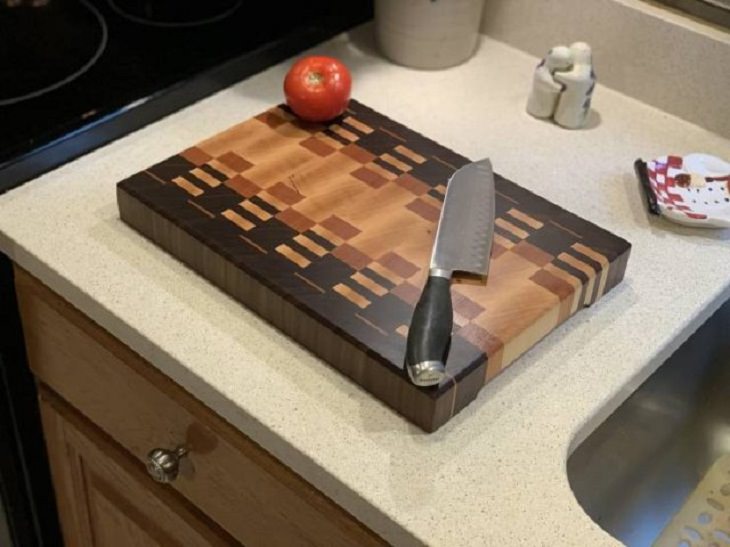 11. This wooden comb would light up any room!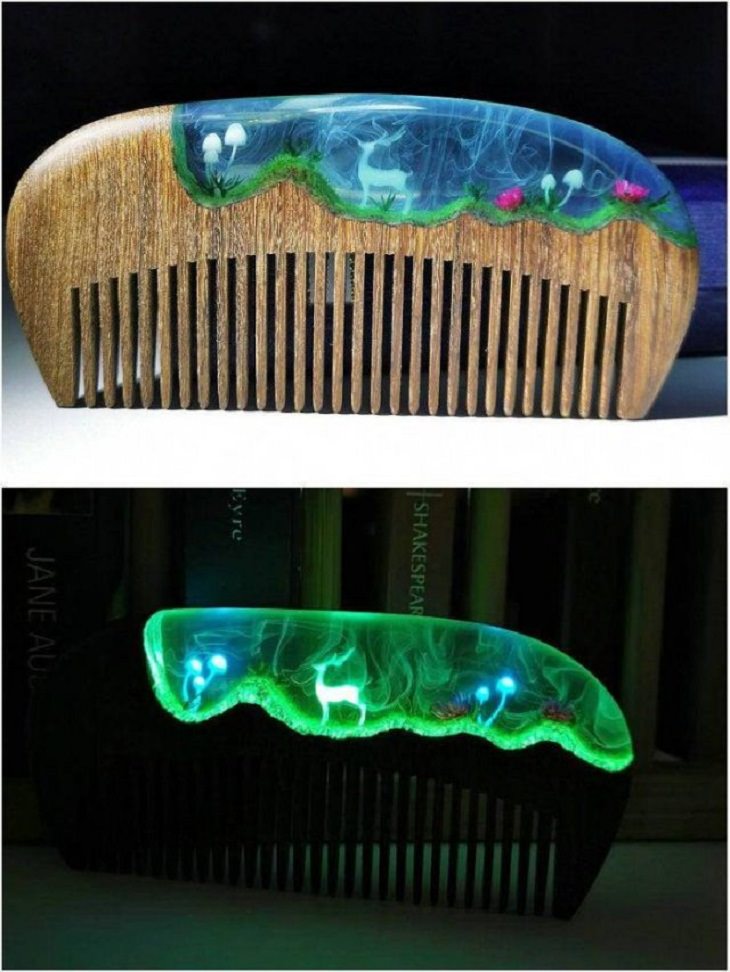 Share these beautiful wooden pieces with your friends and family!