Canadian artist Jynae Bergeron has a special love for nature, and she uses her talent to create beautiful wood-based artworks with the help of reclaimed wood. Her stunning wooden wall art pieces are inspired by the natural environment – mountains, trees, rivers, animals, and birds – and she employs wood-burning techniques to make them. Wood-burning or pyrography is the process of burning a design on wood with an electrically heated tool.
Jynae learned this craft from her family, which has a tradition of woodworking. She was gifted her grandfather's old wood-burning tool when she was a teenager and soon began teaching herself the skill of pyrography. After years of practice, she managed to get a really good hold of the technique and hasn't looked back since.
As Jynae is quite fond of nature, the artist's woodworking pieces usually try and capture the beauty of the environment. Another important facet of her practice is using reclaimed wood whenever she can. This is her way of minimizing her impact on old-growth forests and allowing people to admire trees visually through home décor.
Let's now take a look at some of Jynae Bergeron's best works.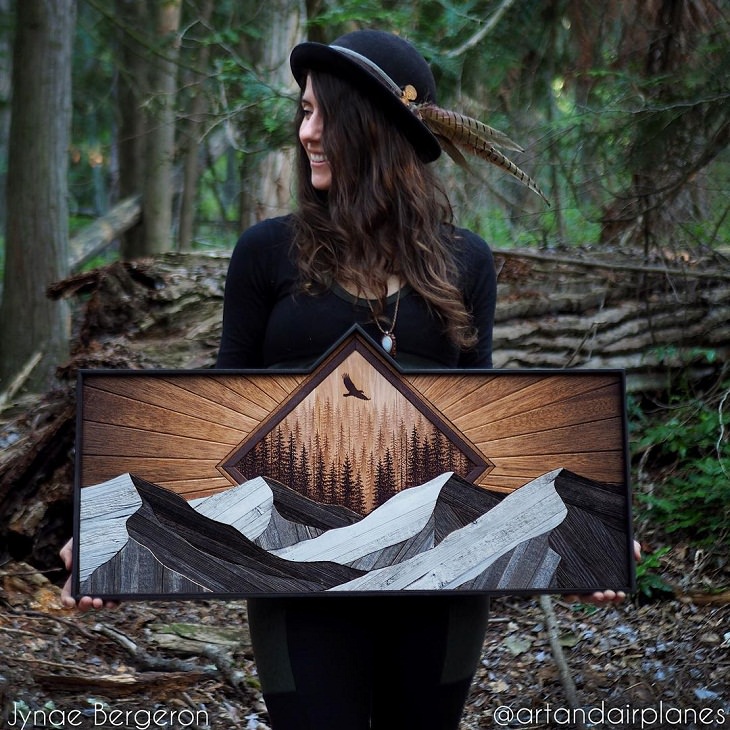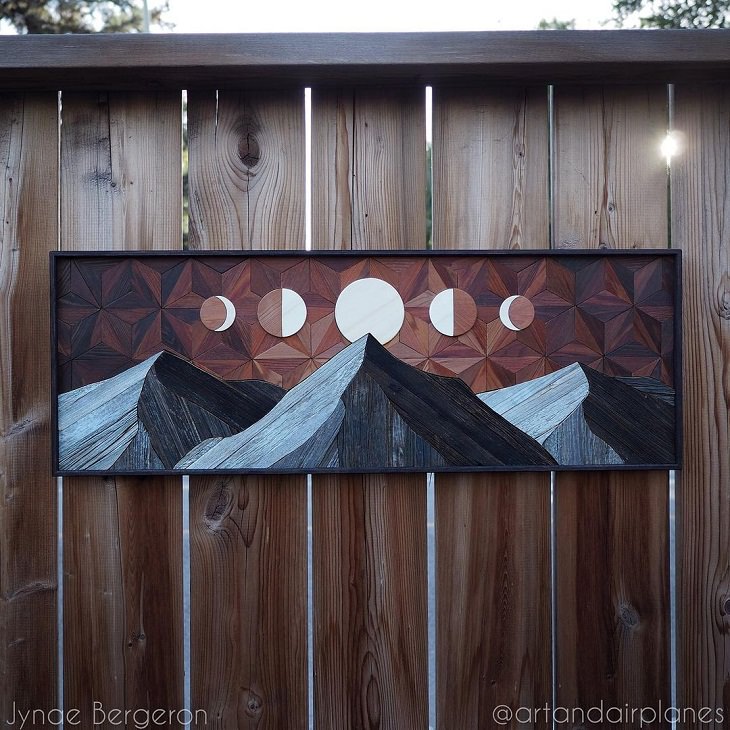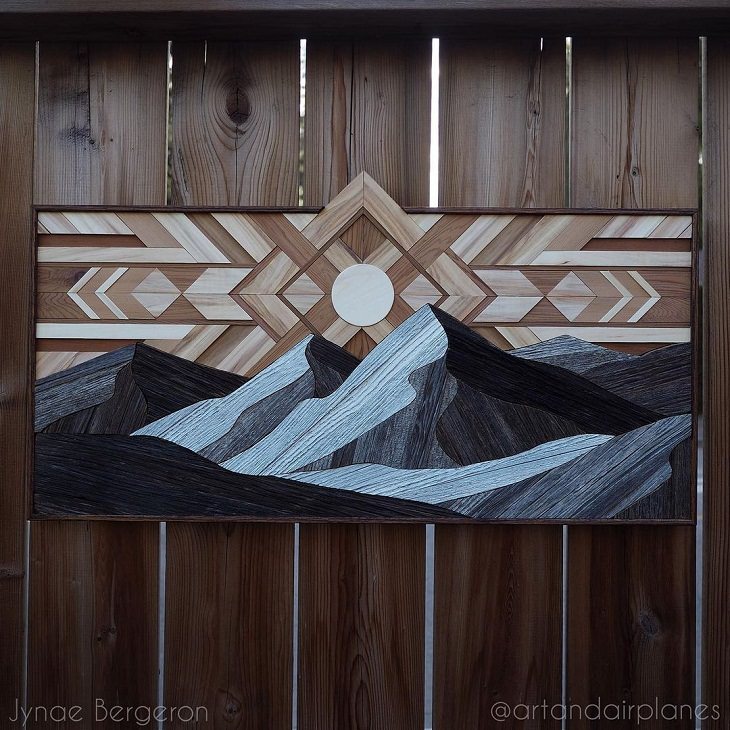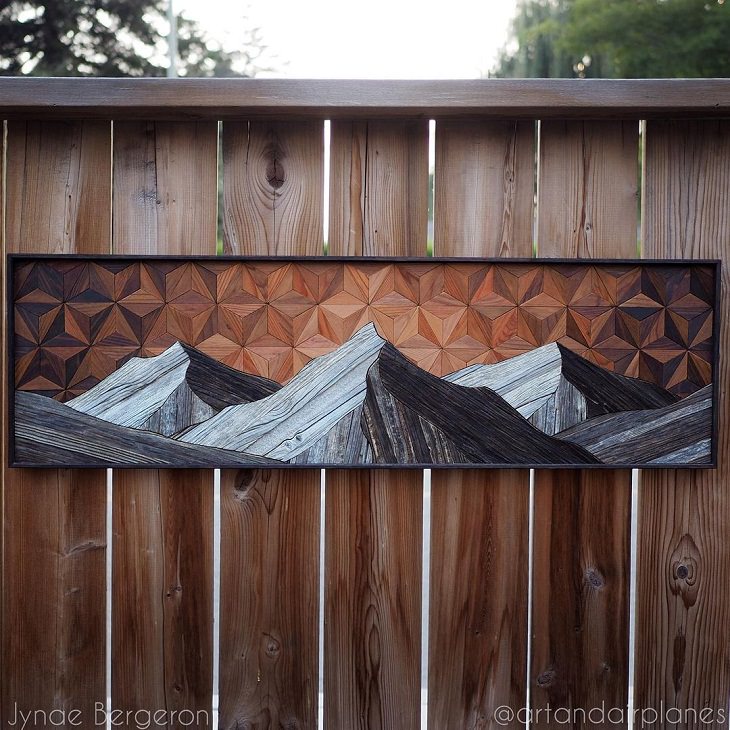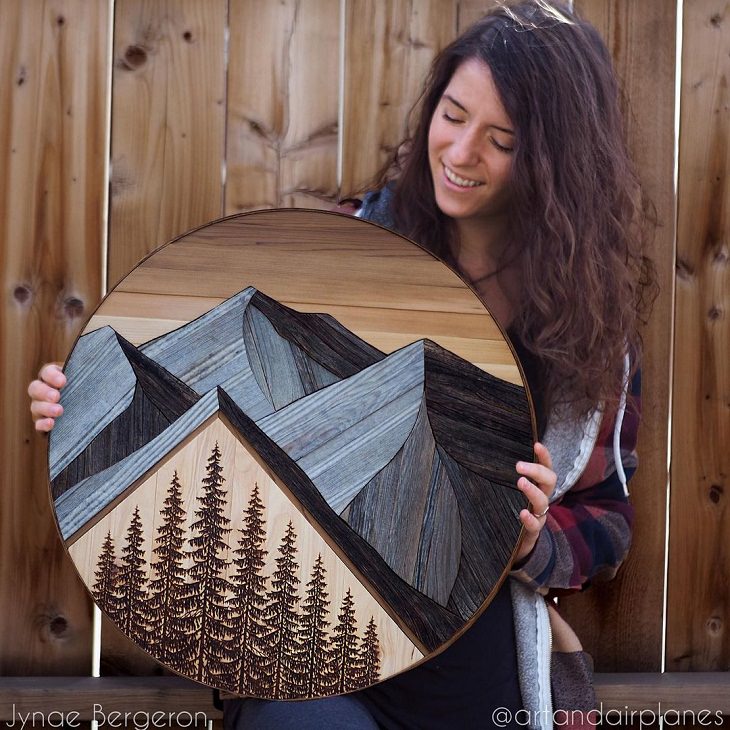 Jynae Bergeron with one of her works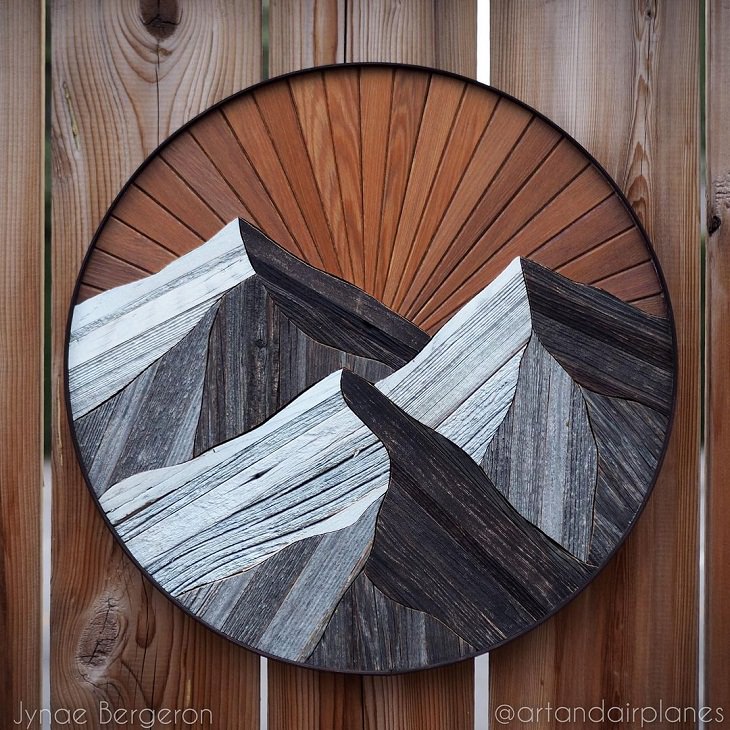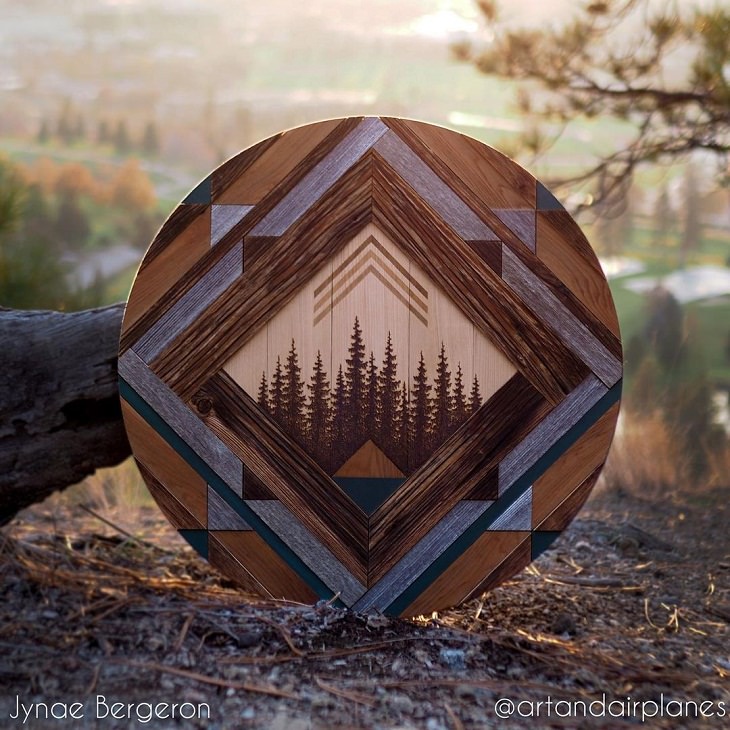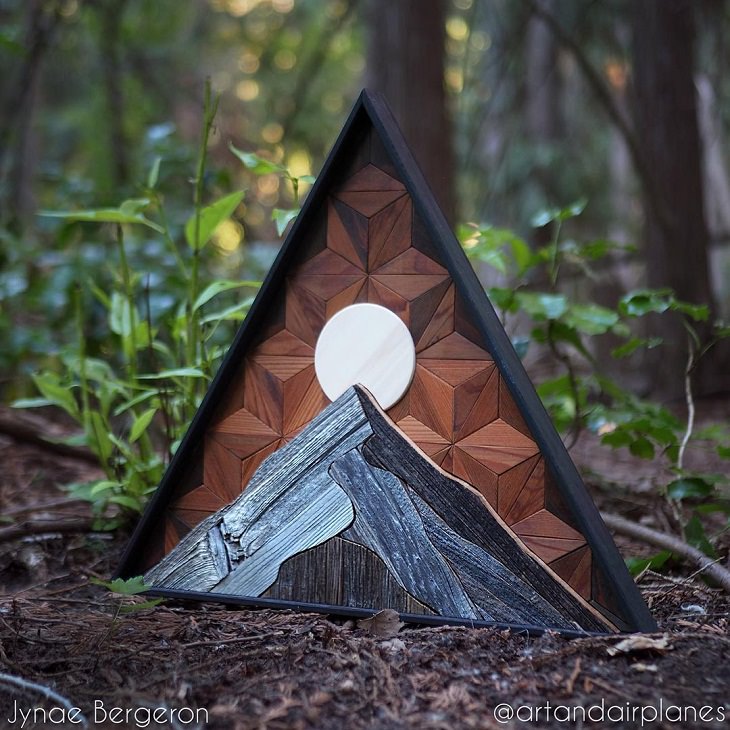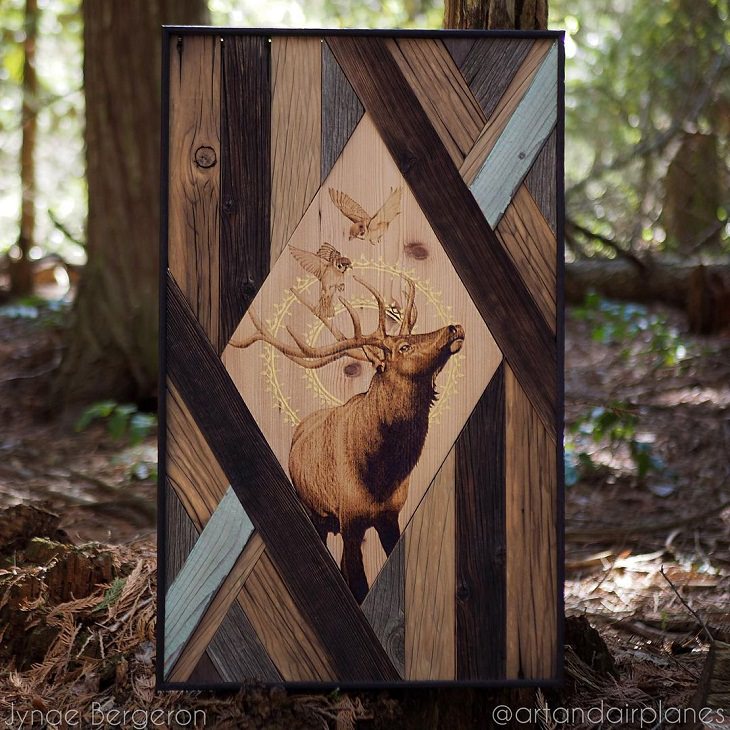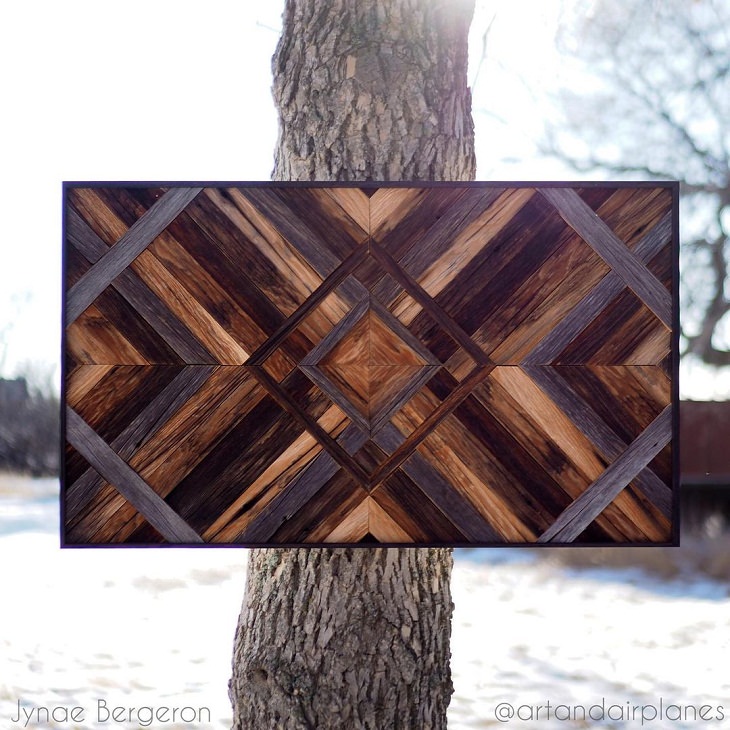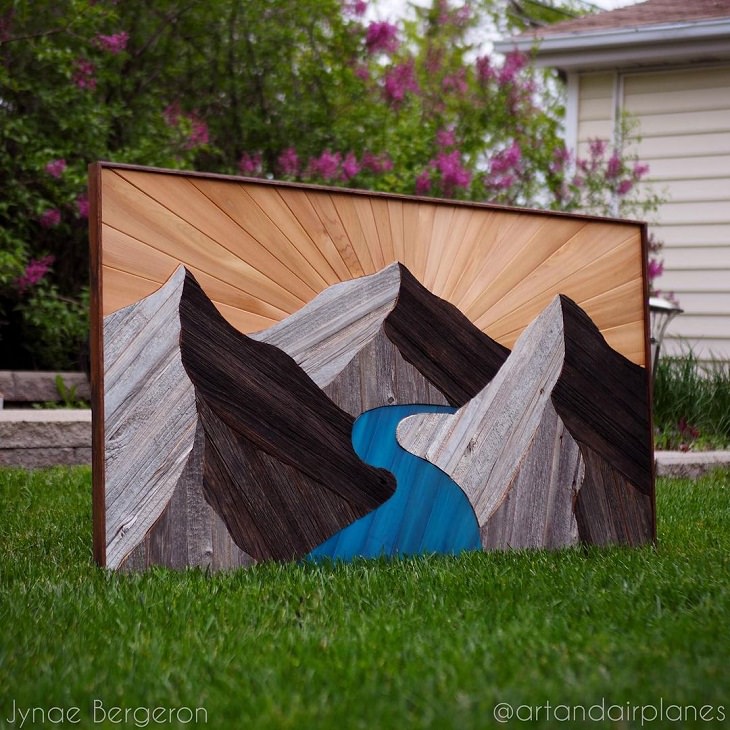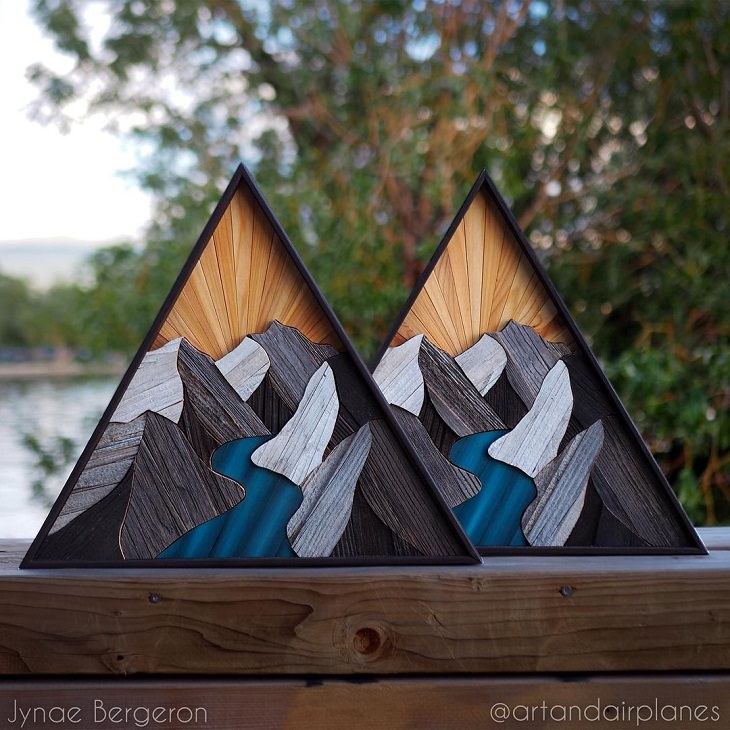 Enjoy more works of the artist on her Instagram page.
Share these beautiful pictures with other art overs you know...