Vehicles come in all shapes and sizes, from motorbikes and ATVs to sedans and minivans. While many value cars for their utility, others see their cars as a personal project. Some people take their cars very seriously, tinkering, tampering and adding features to make their car pristine and unique. For others, necessity left them with out-of-the-ordinary cars or repairs that don't quite seem right but keep the car moving. These 15 cars are truly the weirdest vehicles to have graced the roads.
1. Half a car is better than no car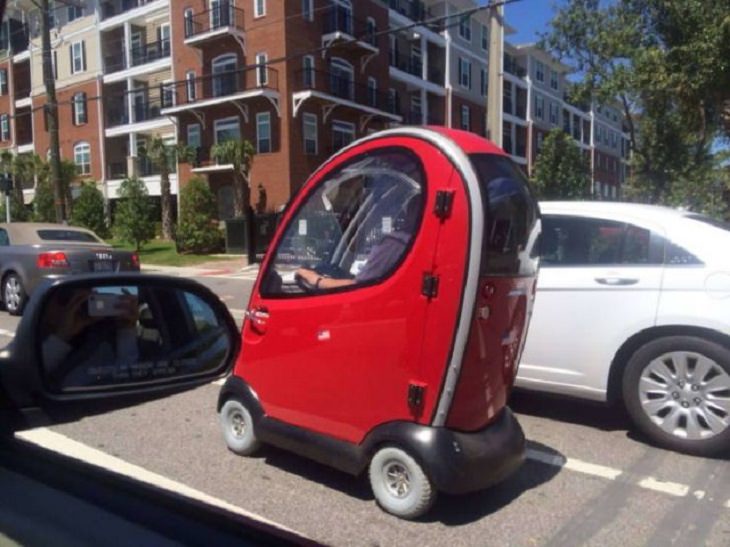 (acidcow)
2. My car is ready to be baked like a potato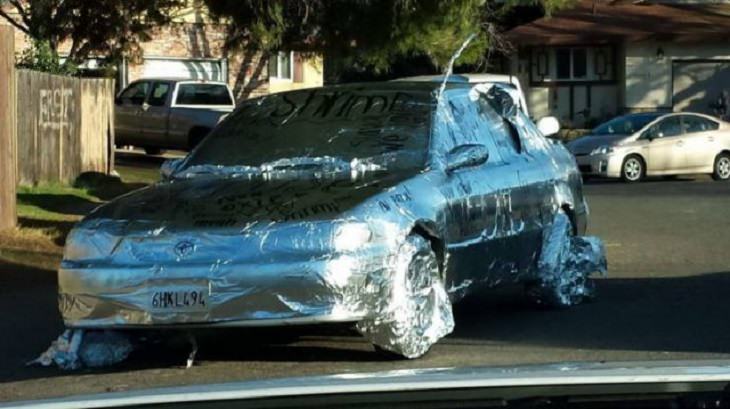 (acidcow)
3. I couldn't decide what color I wanted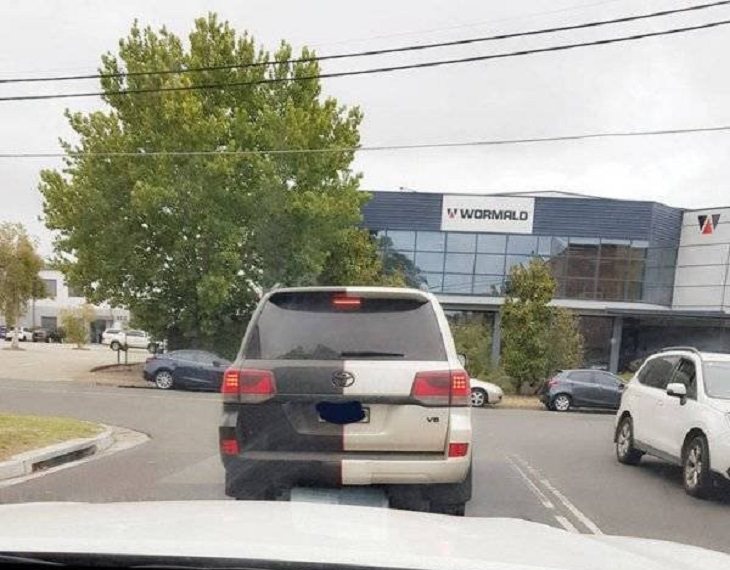 (acidcow)
4. This car is straight out of a science fiction movie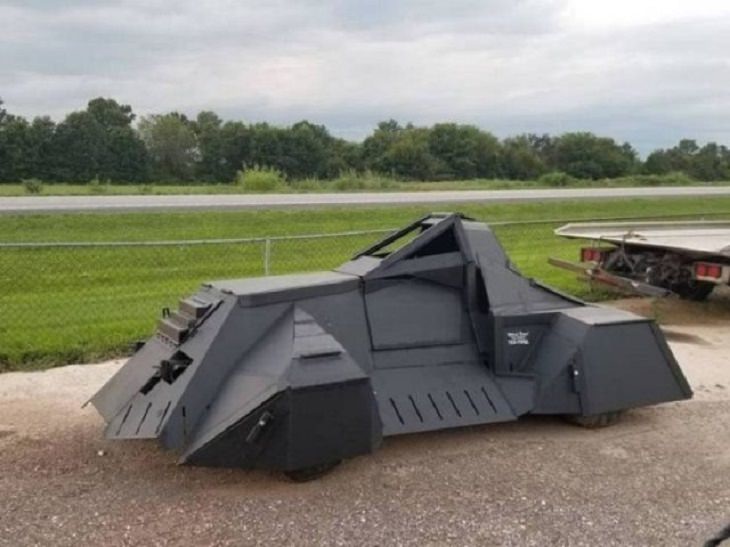 (acidcow)
5. Pink leopard prints are trending this season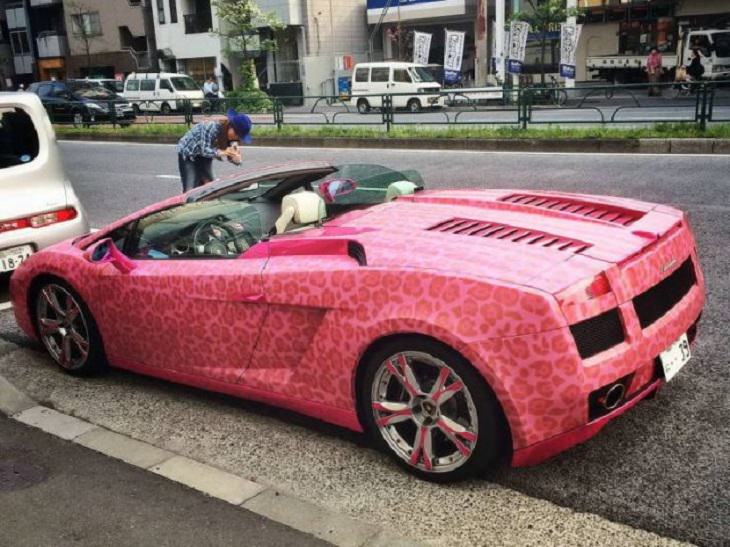 (acidcow)
6. I think my car has been stripped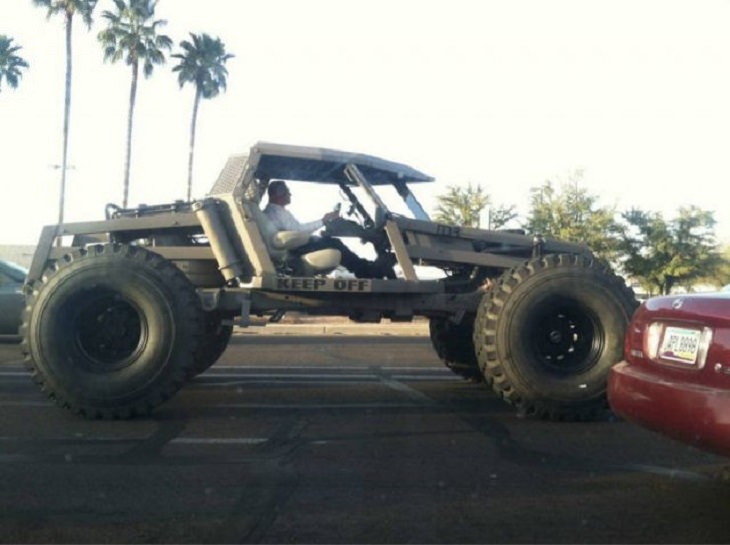 (acidcow)
7. My daughter's favorite movie is Free Willy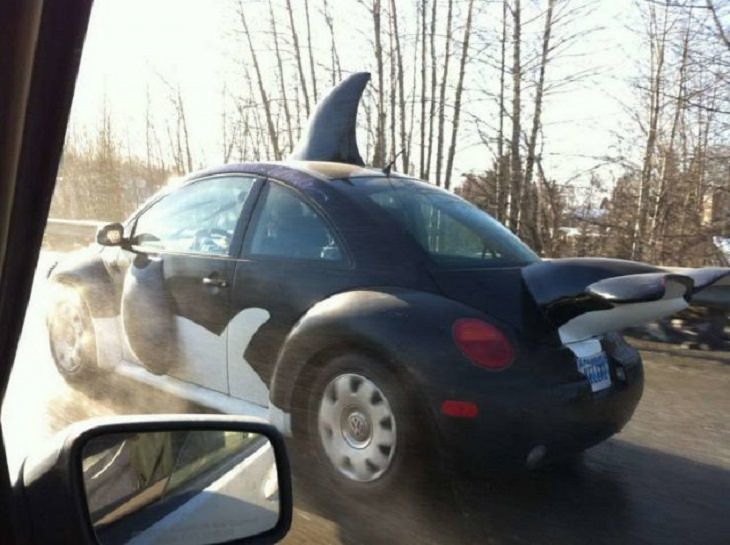 (acidcow)
8. How to best combine a love of monster trucks and the color purple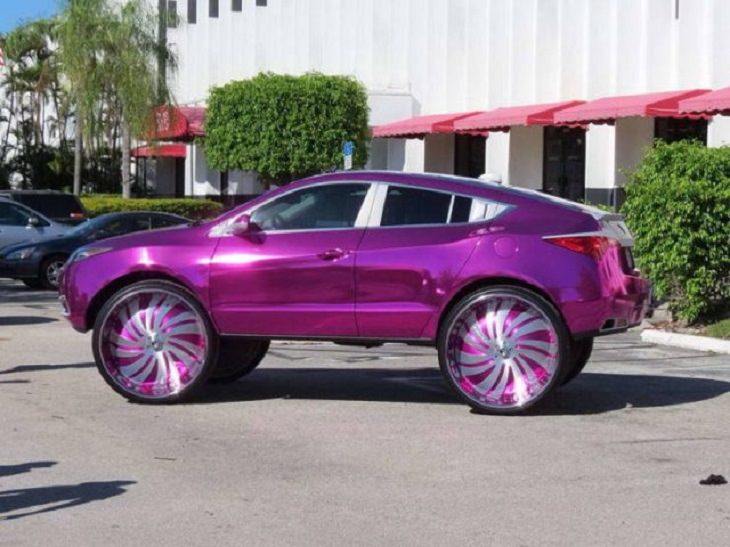 (acidcow)
9. I needed a car to take my kids to school, but I didn't want to leave my motorcycle club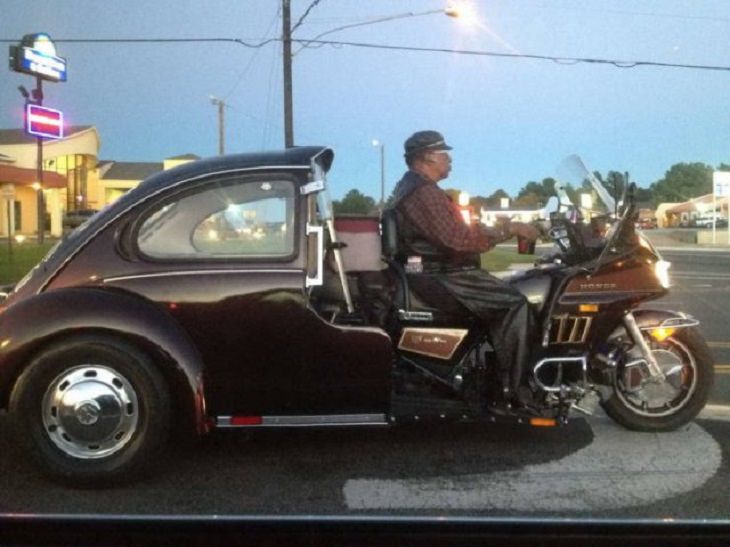 (acidcow)
10. The right way to recycle a car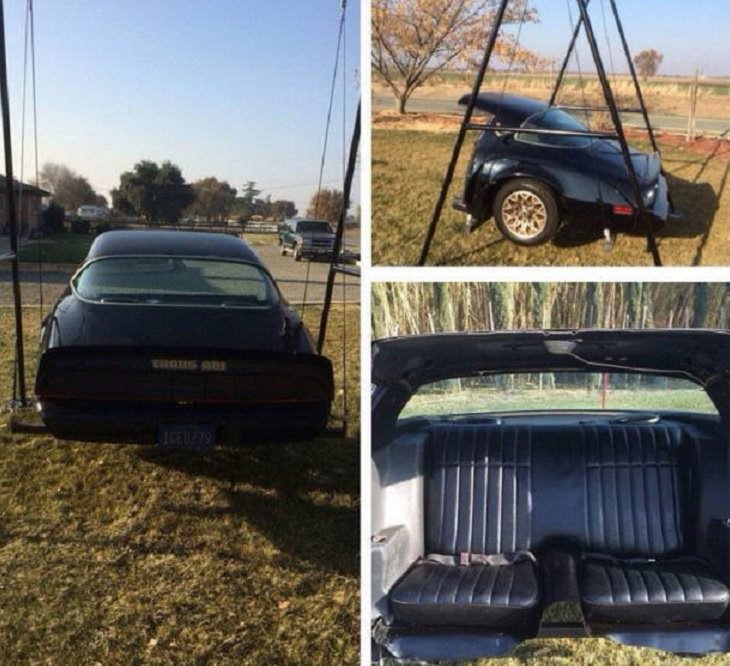 (acidcow)
11. The ultimate three-wheel vehicle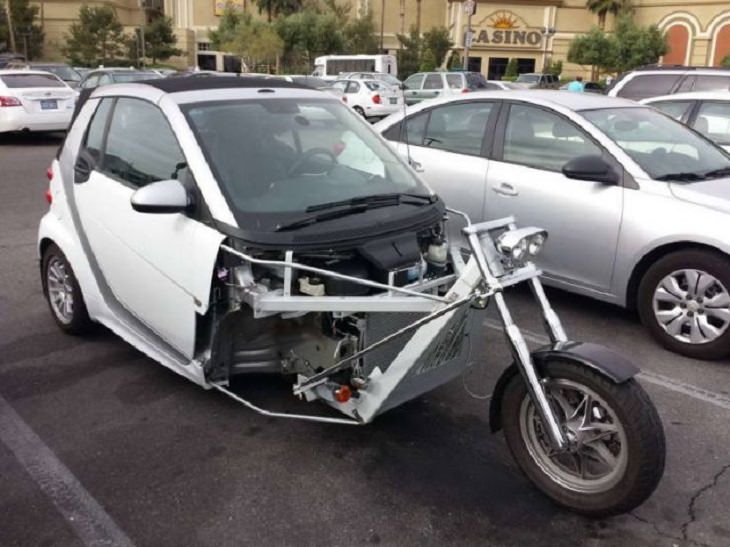 (acidcow)
12. Everyone needs a library on the back of their car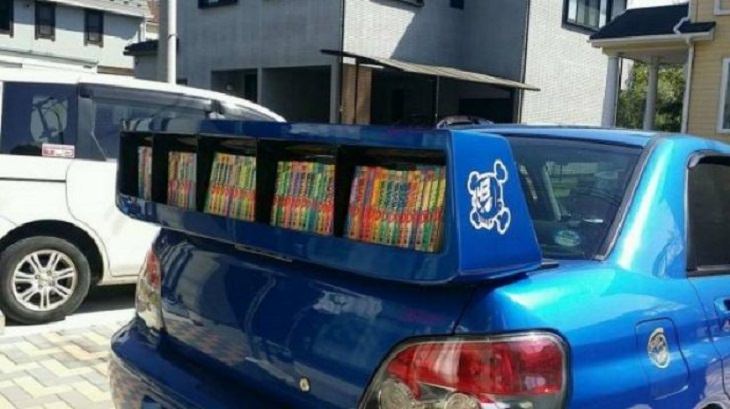 (acidcow)
13. When you have to replace your tires with reinforced wagon wheels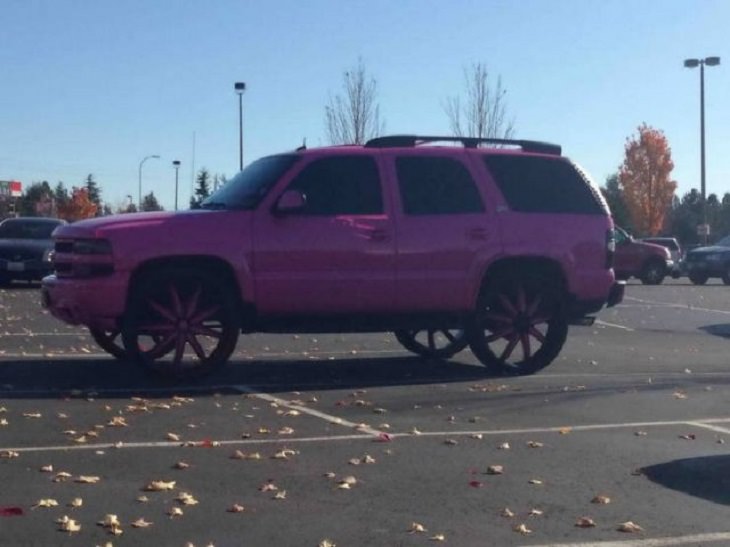 (acidcow)
14. Does your car like to smoke cigars?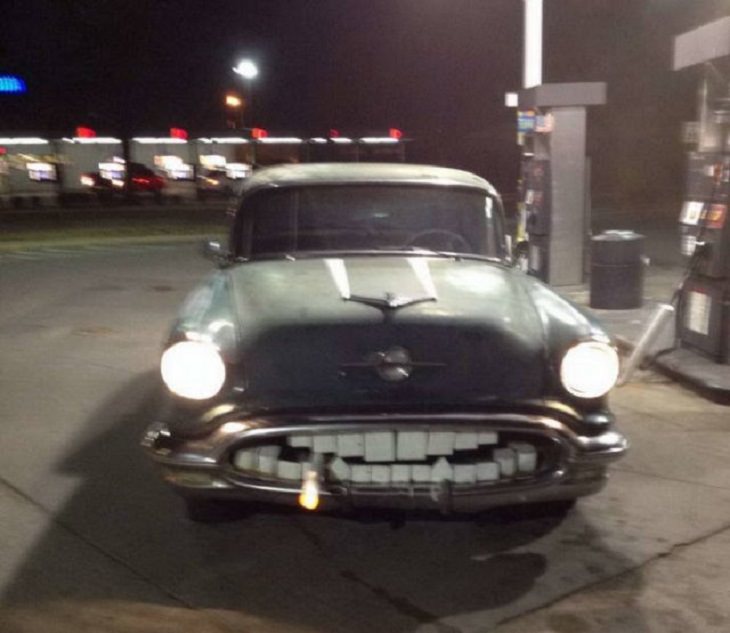 (acidcow)
15. Banana car. Need I say more?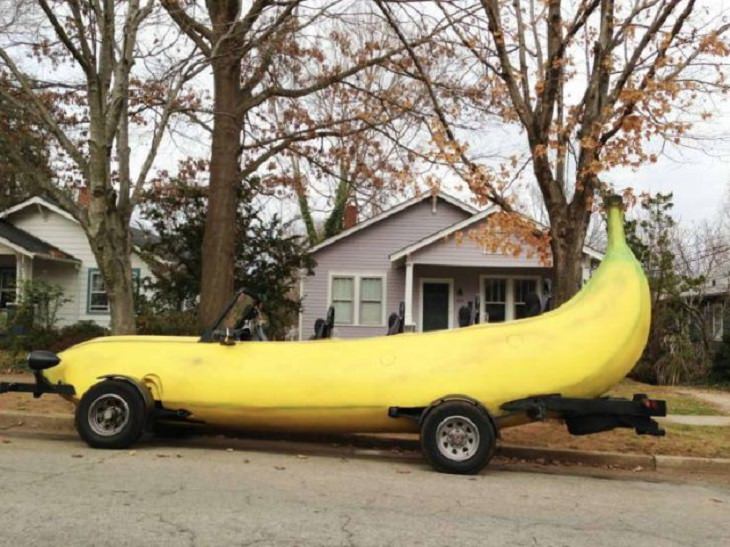 (acidcow)