Design and architecture have a wonderful way of bringing beauty and flavor into any place they touch. As an art form, architecture gives creators an opportunity to create an art piece embedded into the landscape of any city or town. One of the most creative ways to combine style and structure is through the creation of fountains.
Fountains are stunning structural marvels with cascading rivers or jets of water, usually enhanced by artificial lighting and other ingenious twists. All over the world, gargantuan fountains can be found that give you life, towering over us and inviting us to take pictures of them and in front of them, or leaving us just staring at them in awe! Here are 15 beautiful and famous fountains spread across the planet.
1. Bodhisattva Avalokiteshvara Fountain, Ancient City, Thailand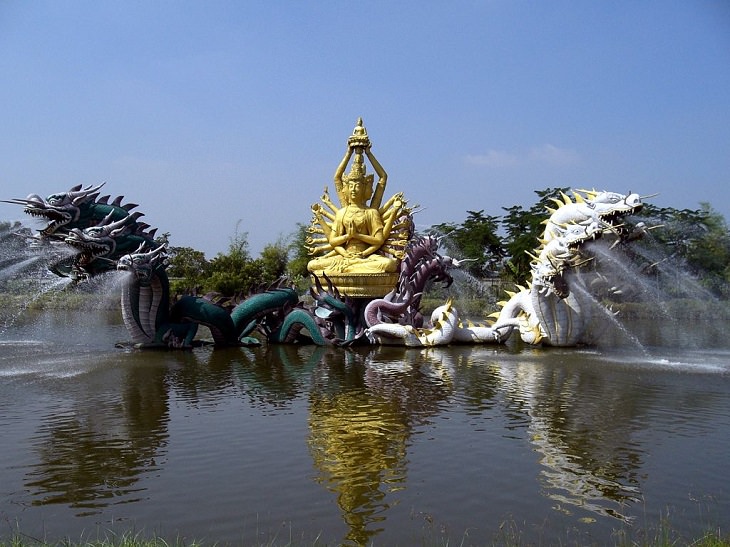 (By HAH, Wikimedia Commons)
2. Unisphere Fountain, New York, USA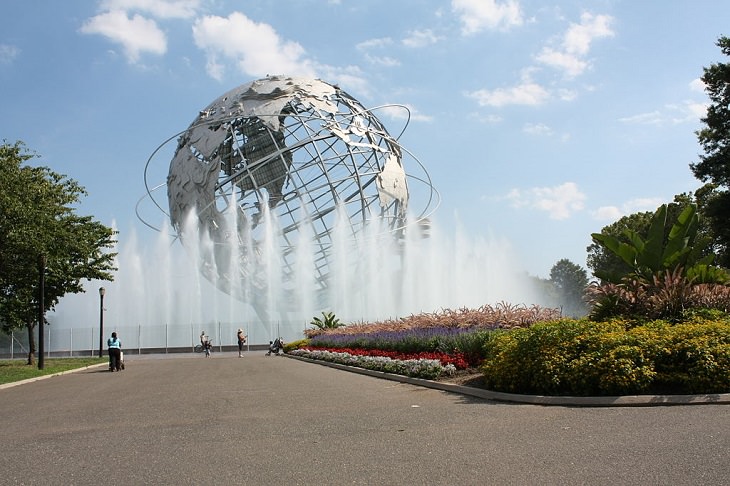 (By ZanderZ, Wikimedia Commons)
3. King Fahd's Fountain (Tallest In The World), Jeddah, Saudi Arabia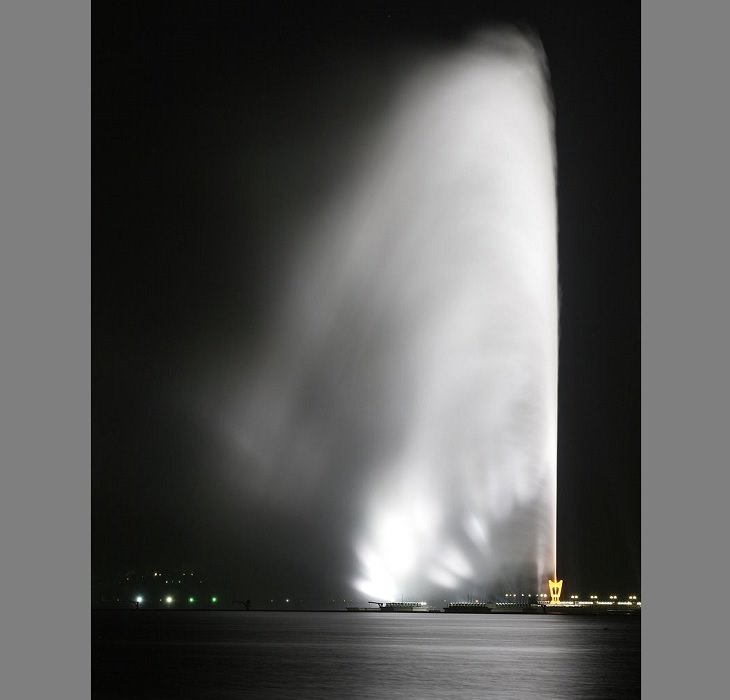 (By Ferdinand Reus, Wikimedia Commons)
4. The Magic Fountain of Montjuïc, Barcelona, Spain (Day and Night)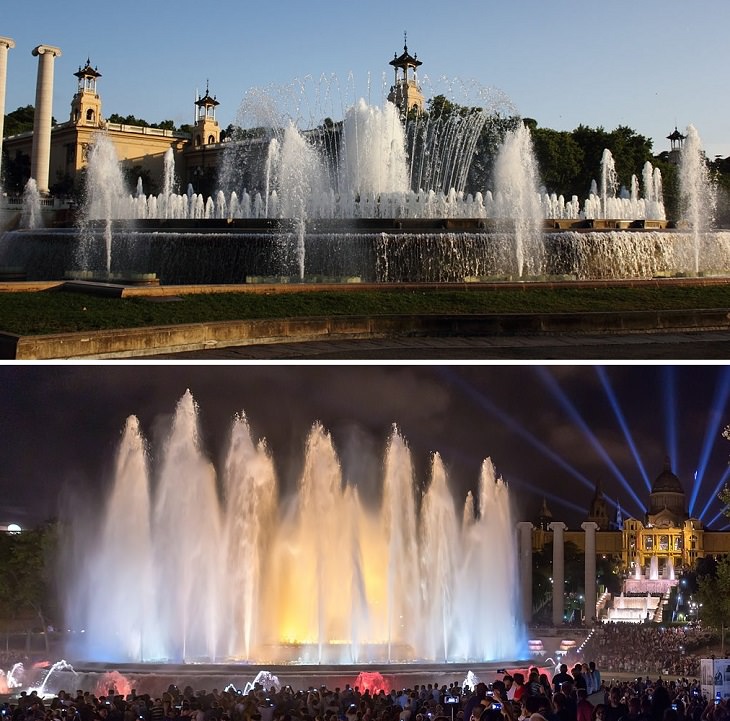 (By PierreSelim, Wikimedia Commons / By Avda, Wikimedia Commons)
5. Julie Penrose Fountain, Colorado, USA
6. The Fountain of Wealth, Suntec City, Singapore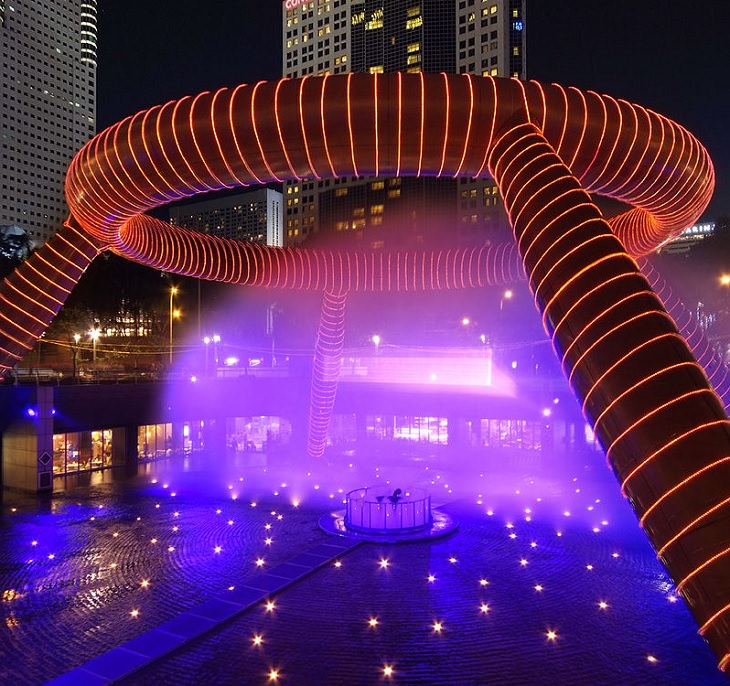 (By William Cho, Wikimedia Commons)
7. Stravinsky Fountain, Paris, France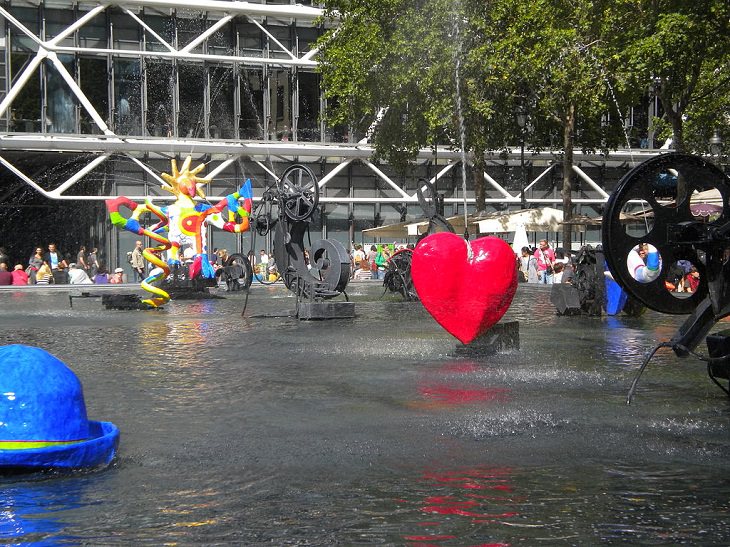 (By ChrisSampson87, Wikimedia Commons)
8. Fountain Of Alexander The Great, Skopje, Macedonia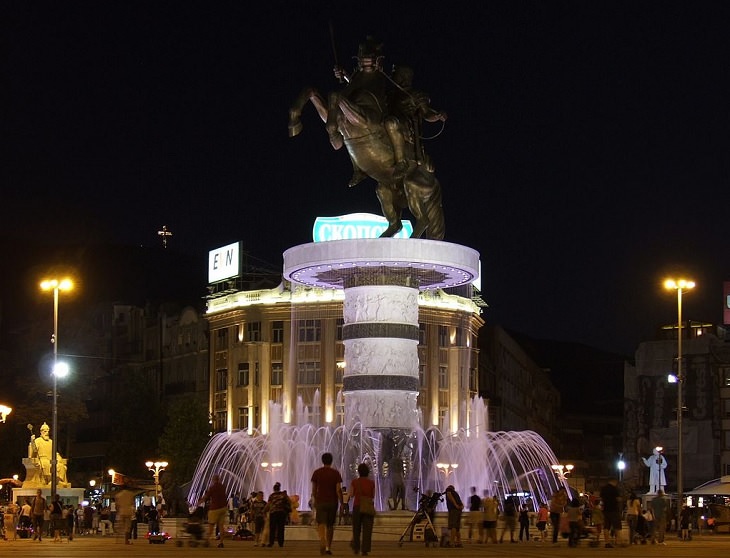 (By Pudelek (Marcin Szala), Wikimedia Commons)
9. Fountain Of Giant Wild Goose Pagoda, Xi'an, China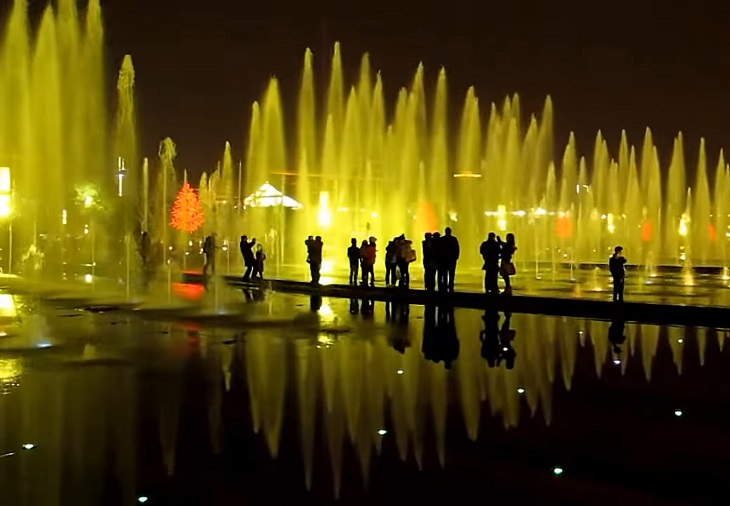 (Youtube)
10. HSBC Rain Vortex Fountain in Jewel Changi Airport, Singapore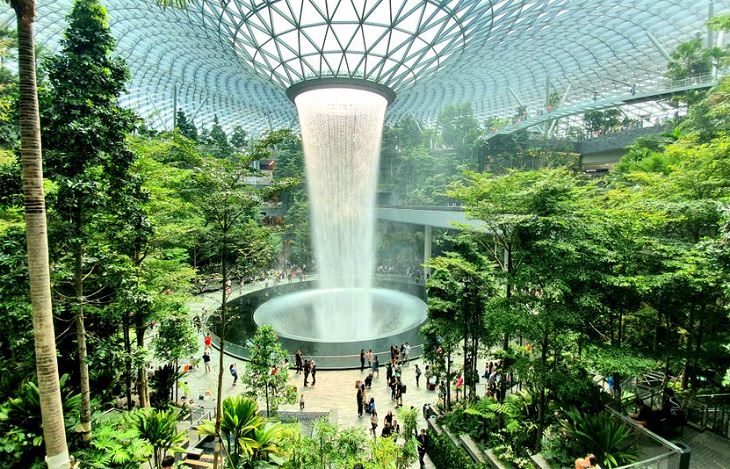 (Reddit)
11. Crown Fountain, Chicago, USA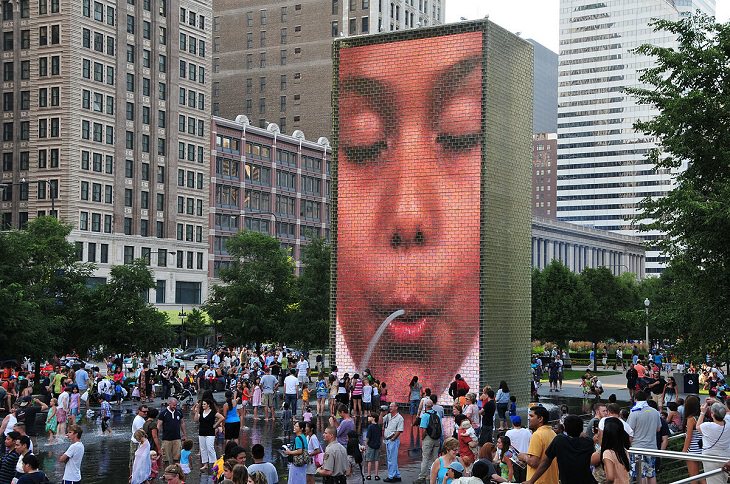 (By Serge Melki, Wikimedia Commons)
12. The Fountains Of Bellagio, Las Vegas, Nevada, USA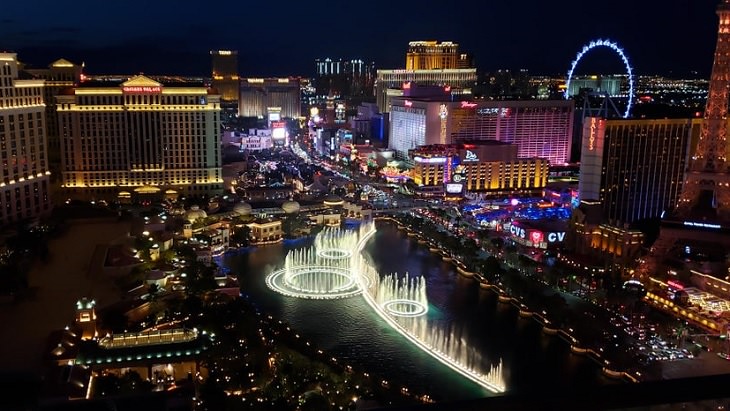 (Reddit)
13. The Pineapple Fountain, Charleston, South Carolina, USA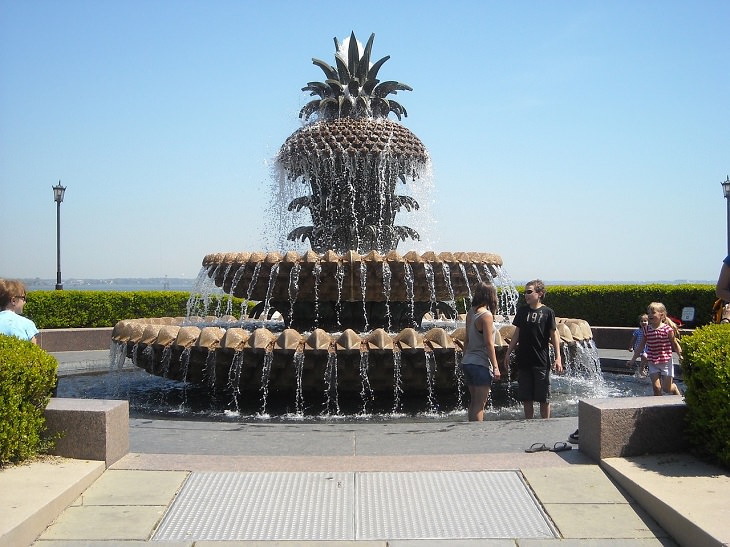 14. Keller Fountain, Portland, Oregon, USA
(By Another Believer, Wikimedia Commons)
15. Vaillancourt Fountain, San Francisco, California, USA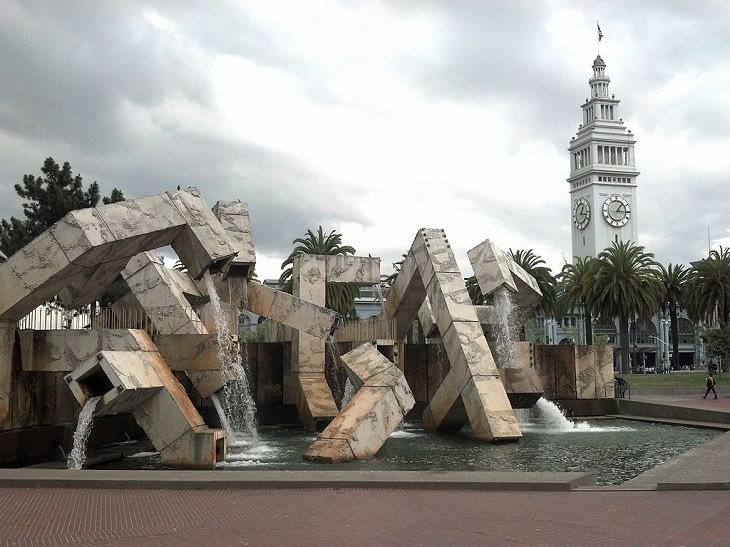 (By Cullen328, Wikimedia Commons)
Share these famous fountains with friends and family!