The little Colombian town of Guatapé has been called the most colorful town in the world by various visitors, and it's not difficult to see why. This settlement of just 5,500 people is so pretty that it almost doesn't look real. Buildings of all shapes, colors, and sizes line its streets. Apparently the tradition to paint the town's buildings in bright colors started with families painting images along the sides of their homes, which just snowballed into entire buildings turning into works of art. So, here it is - the most colorful town in the world in all its glory:
Click on images to enlarge
Guatapé is situated just outside the city of Medellin, the capital of the Antioquia Department of Colombia.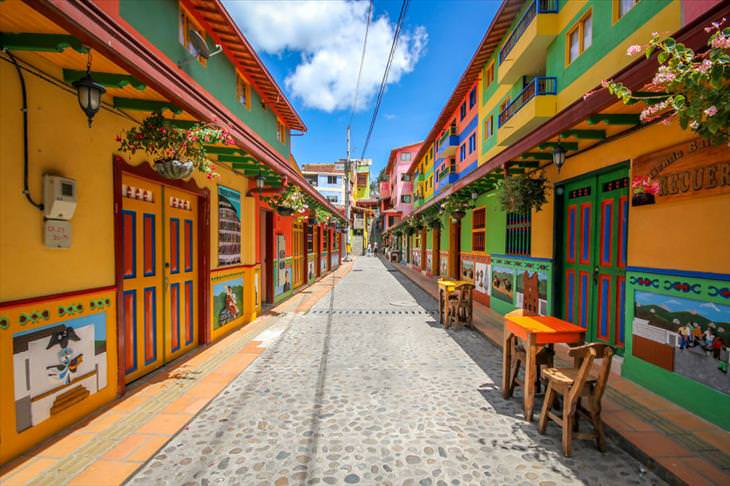 The area where modern Guatapé now lies was once inhabited by various indigenous ethnic groups.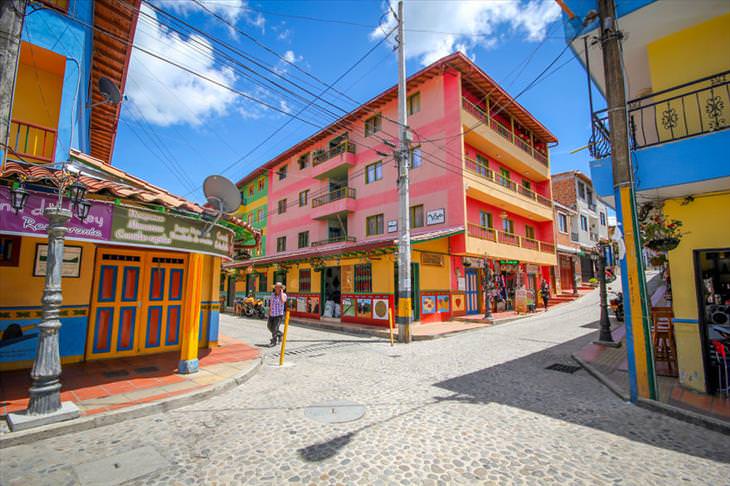 It's named in honor of an indigenous leader, known as a cacique.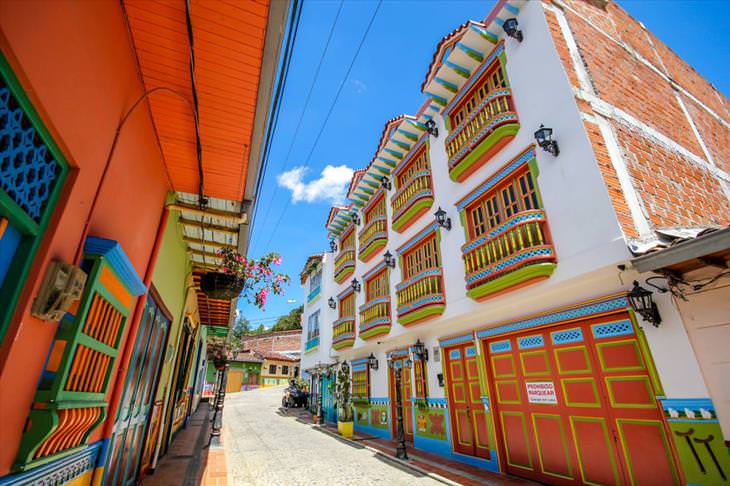 Guatapé was founded by Spaniard Don Francisco Giraldo y Jimenez in 1811.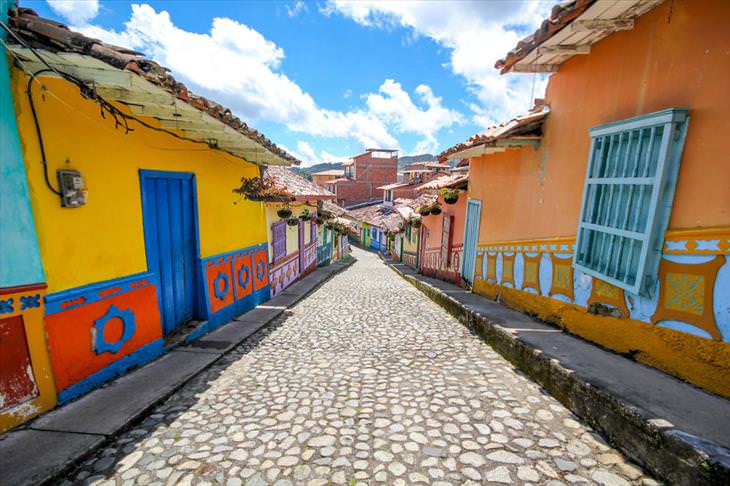 While it was once a farming town, it's now most notable for a nearby hydroelectric power complex that was built in the 1970s.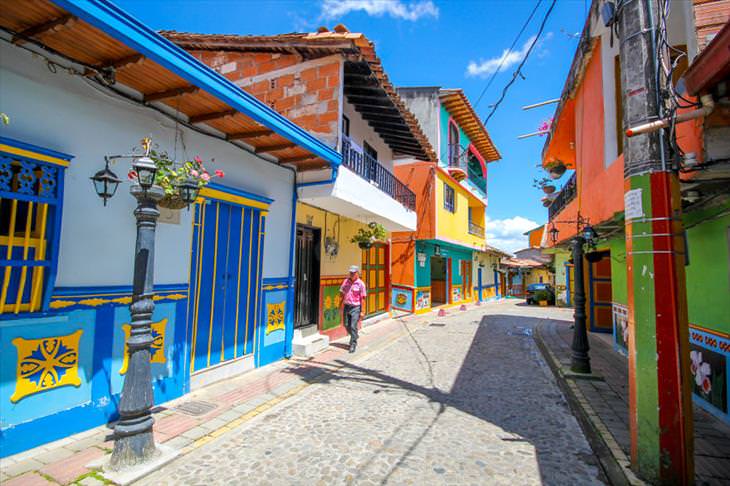 On the weekends, the waterfront malecón (boardwalk) fills up with local vendors selling art, food, and souvenirs.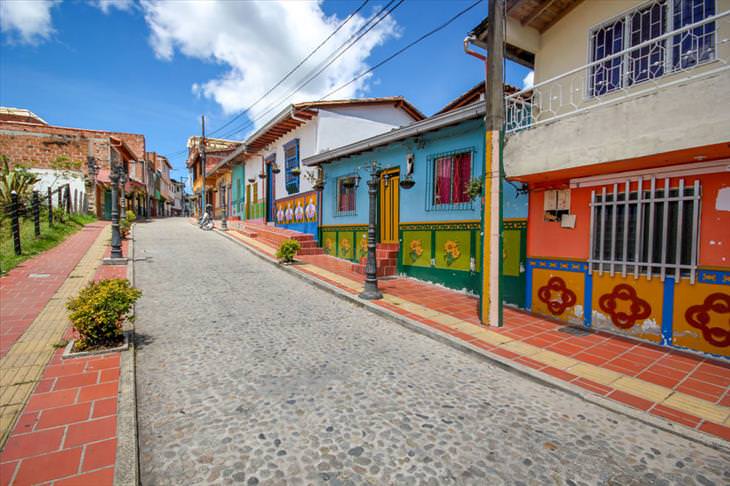 Imagine how happy you would feel living somewhere this colorful!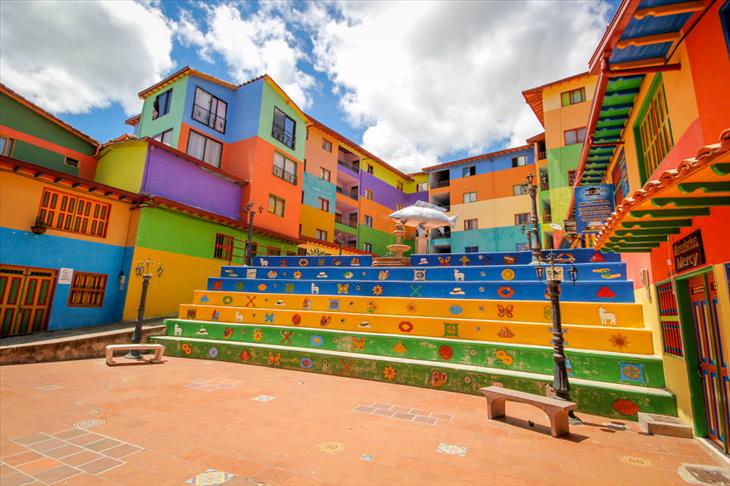 The local specialty is fresh trout served with a choice of many delicious sauces.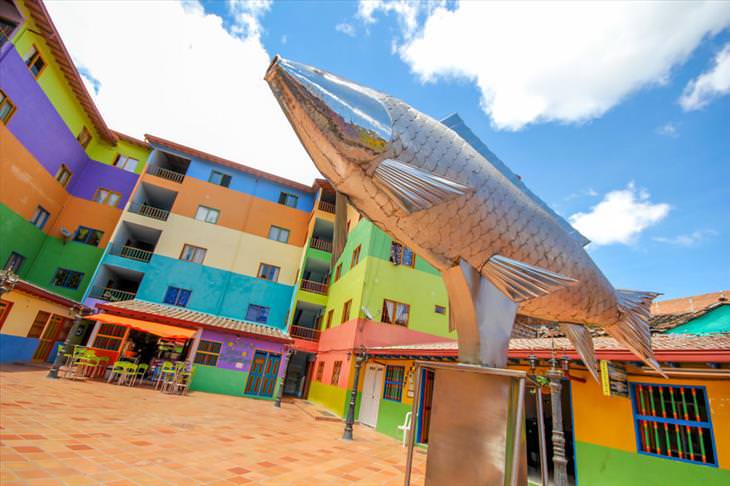 This is the view of Embalse El Peñol, one of the country's largest lakes, from the top of a rocky outcrop named El Peñon de Guatapé.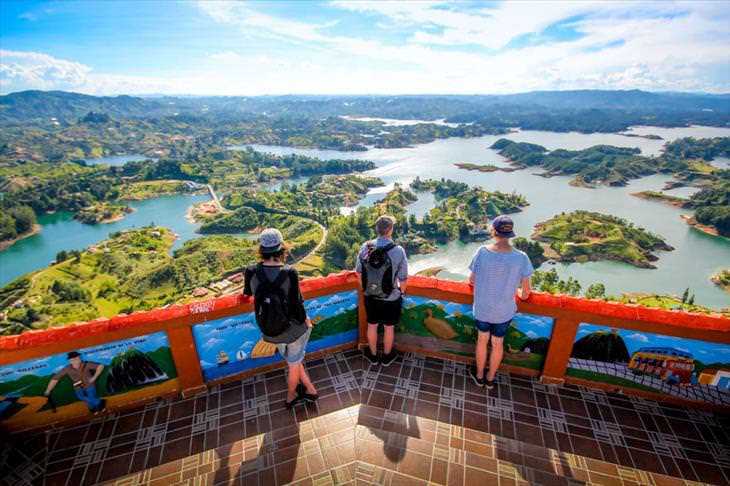 The lake was created artificially following the construction of a dam as part of the aforementioned hydroelectric project.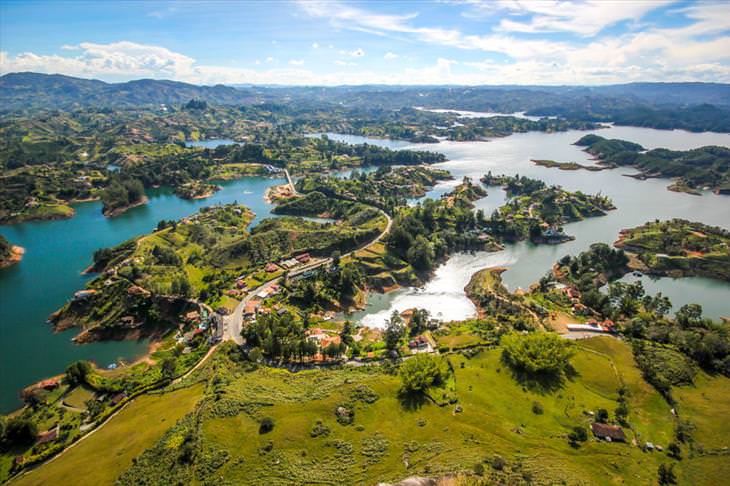 El Peñon de Guatapé can be seen in the right side of the picture.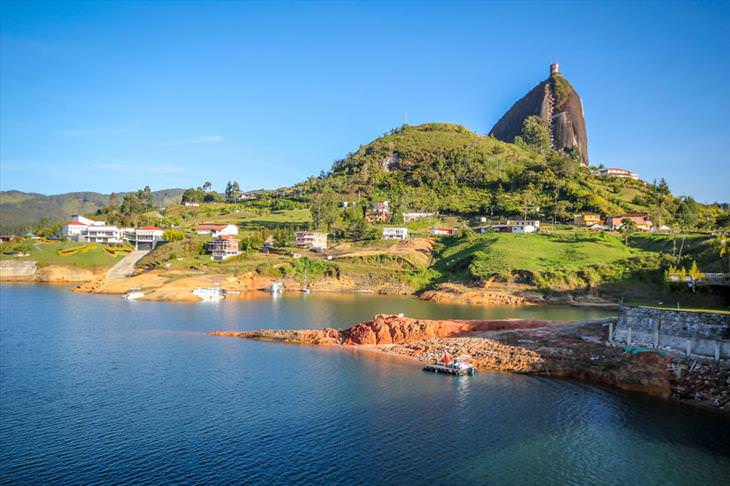 H/T: boredpanda.com