Happy Fourth of July! America is having her birthday and it's a reason to have a party. Get Star-Spangled Banner inspired with creative table setting ideas and show off your patriotism with red, white and blue themed cocktails and foods. Even if you're not hosting a meal in your home, there's no reason not to decorate your door with a homemade wreath or your deck or porch with some flags.
Get creative with table settings
Whether you're enjoying a merry barbeque on your deck, having a picnic by the lake or dining indoors, decorate your table to impress. Combine plain colors, stripes, polka dots, stars, and mini-flags. Use flowers, glassware, plates, table cloths, tablemats, and napkins to create a patriotic table setting. The only common theme needs to be red, white and blue.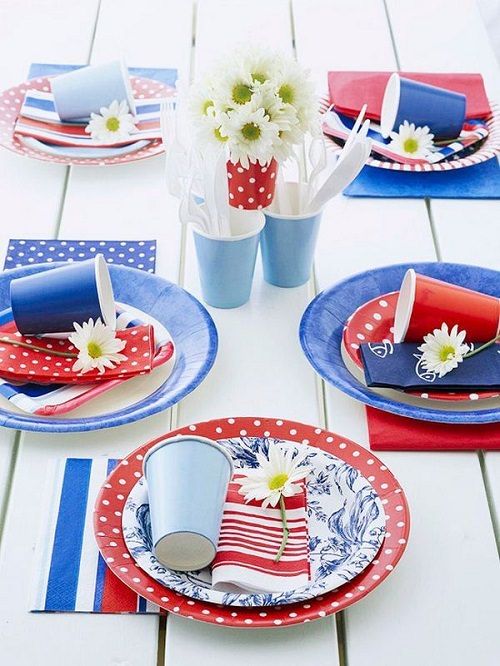 Source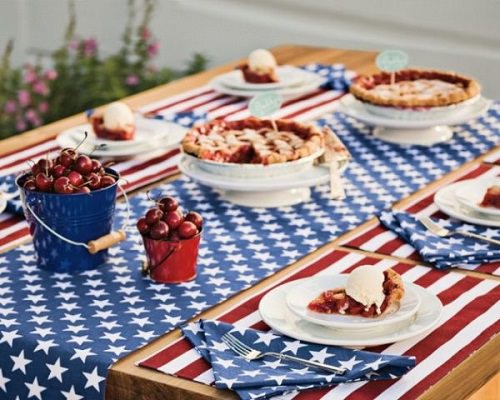 Source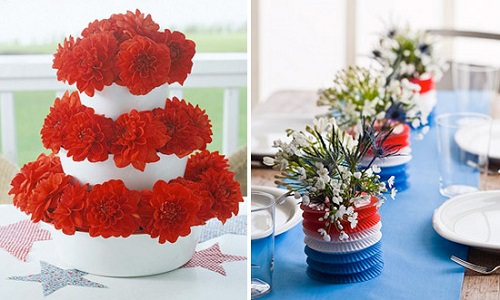 Source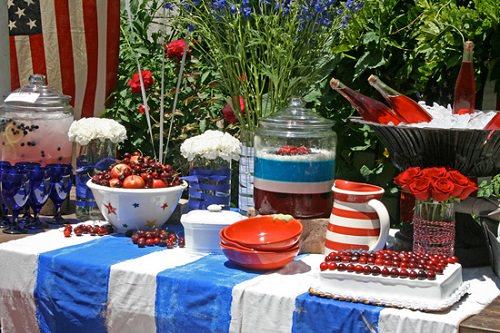 Source
Decorate your door with a patriotic wreath
Show off your love for America with a celebratory wreath. Hang it on your front door, patio or even your car. Many shops sell beautiful wreaths, but you can have lots of fun making your own. You can buy art supplies, use burlap or even recycle household goods like bottle caps to make a wreath that will stand out.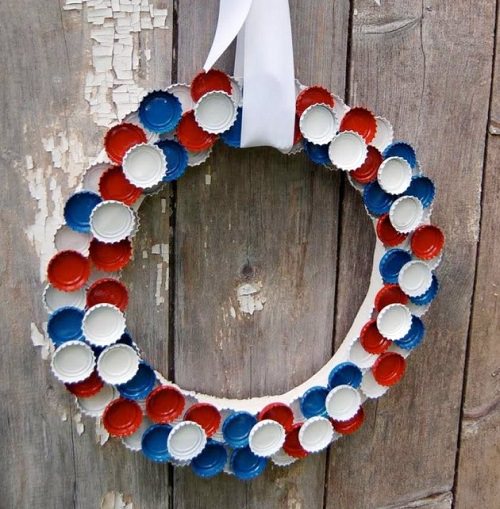 Source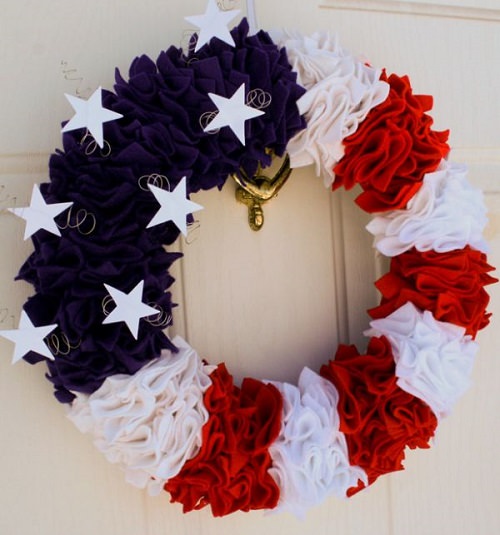 Source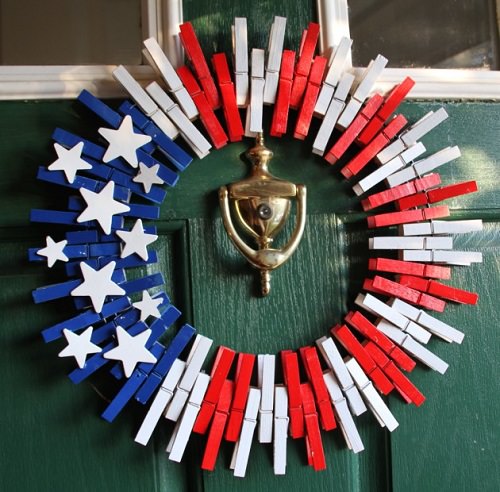 Source
Make celebratory cocktails
Whether its alcoholic or not, a colorful drink in your hand will get you in the party mood. Freeze raspberries and blueberries to use instead of ice cubes, dye your lemonade blue, cut out star-shaped fruit pieces, or dip the edges of your cup in frosting. Have fun layering a cocktail using differently densed spirits and cream to create festive stripes.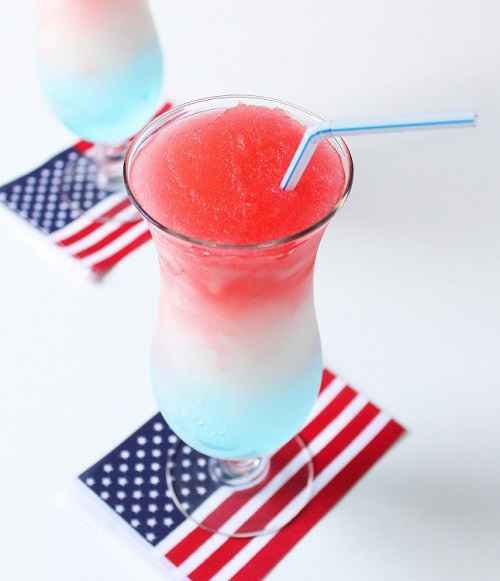 Source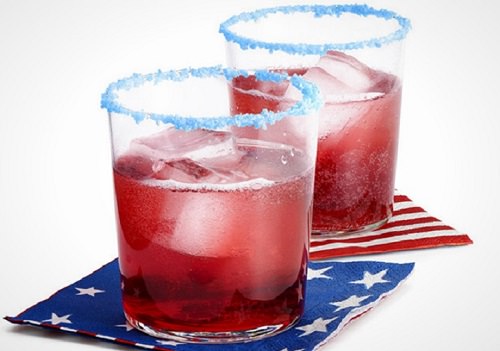 Source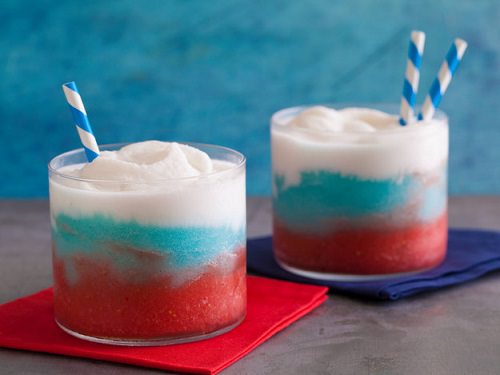 Source
Hang your flag festively
Make the entrance to your house Star-Spangled Banner themed by draping flags in the entryway. You can also go festive by decorating the porch, deck, patio, and windowsills. Include your plants in the action and stash old flags you have gathering dust in the garage in their pots. Vary flag sizes, or just accessorize with red, white and blue pieces.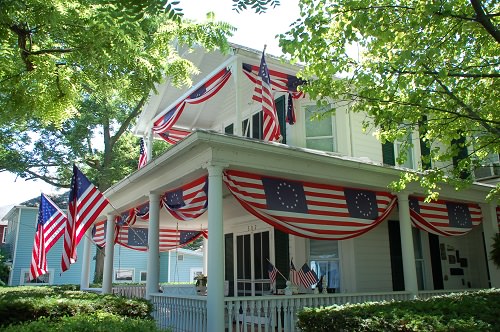 Source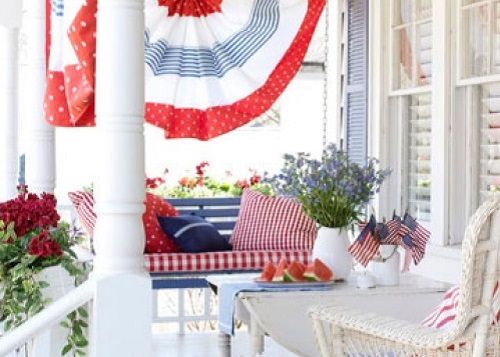 Source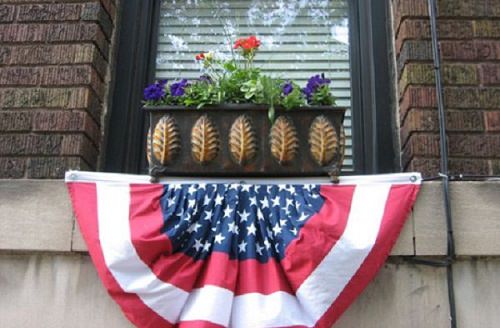 Source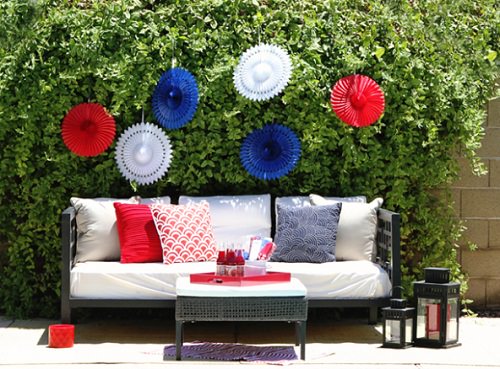 Source
Snack on red, white and blue treats
You don't have to restrict your enthusiasm to the décor and drinks. Make your food burst with color and pride. Decorate cakes, cookies and cupcakes in blue, white and red frosting. Use strawberries, cherries and blueberries to decorate a mouthwatering pie. For healthy snacks offer fruit skewers or platters, and arrange the pieces to look like a flag, or dip the tips of strawberries in cream with blue frosting.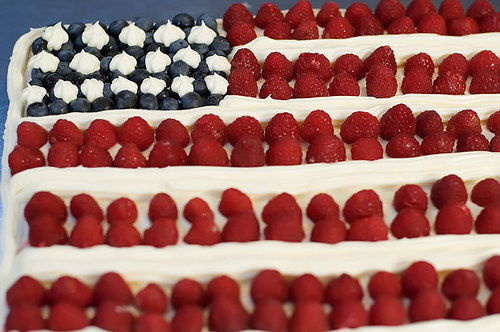 Source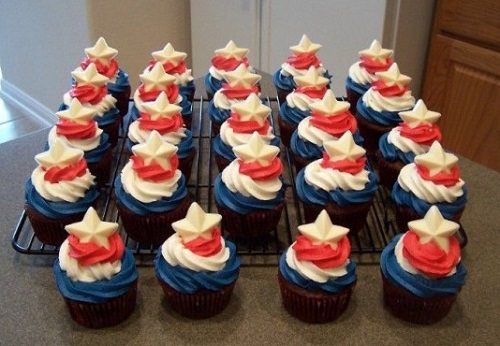 Source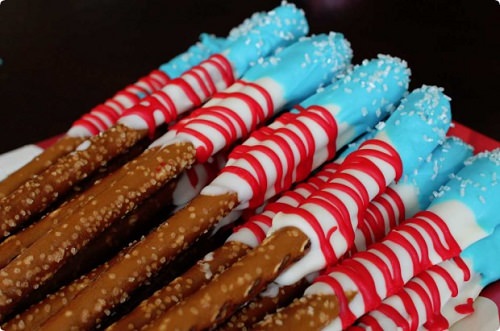 Source
HAPPY INDEPENDENCE DAY!