Go go greens! We're crazy for green veggies and leaves as they're so full of fiber and iron. We try to have them whenever we can, and this smoothie is the perfect example as it pairs raspberries with spinach. It will make for the perfect filling breakfast and will have you licking your lips.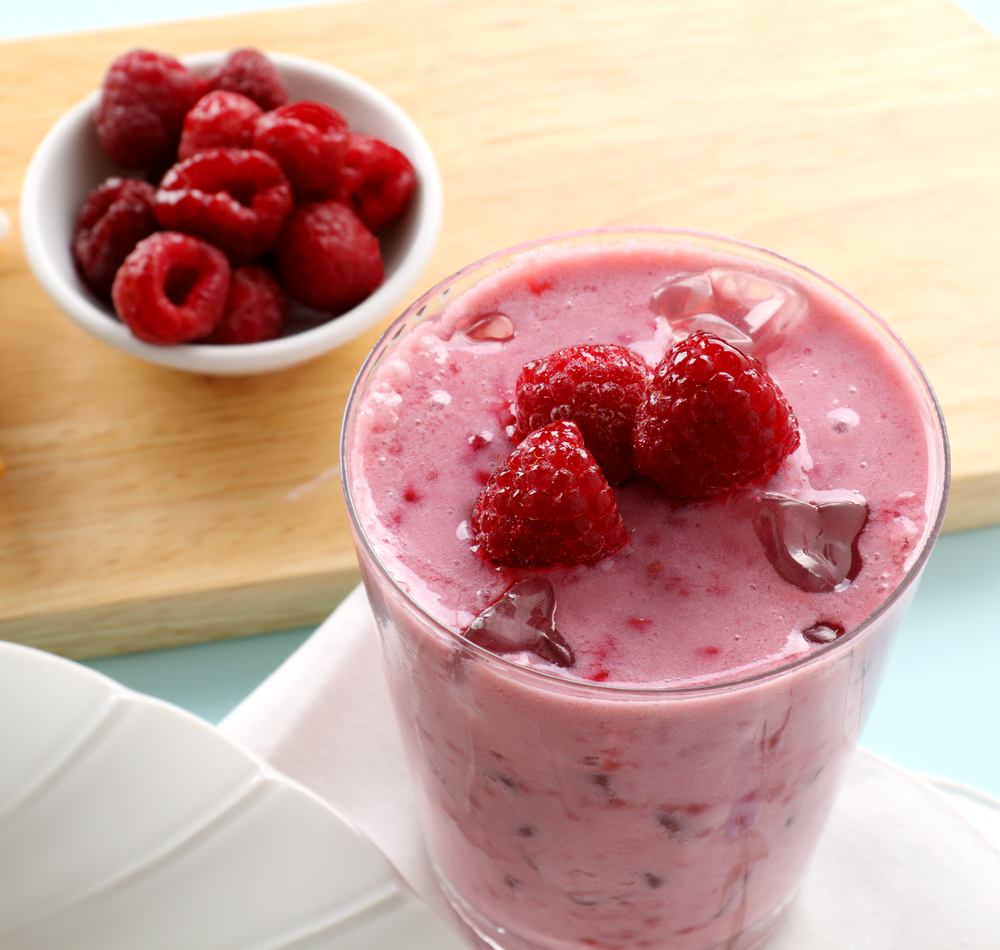 Ingredients for Raspberry Smoothie:
Method of preparing the Raspberry Smoothie:
Place all the ingredients in a blender and blend on high for about 1 minute.

Once you get a smooth consistency, divide between glasses. Enjoy cold.
Chef's Tip:
Freeze this in popsicle molds and let the kids enjoy a healthy summer snack!