These crushed potatoes are more than merely a side dish. Baked with bacon, cheese, and garlic butter, they're a full-fledged filling dinner, especially if you serve them with a salad on the side.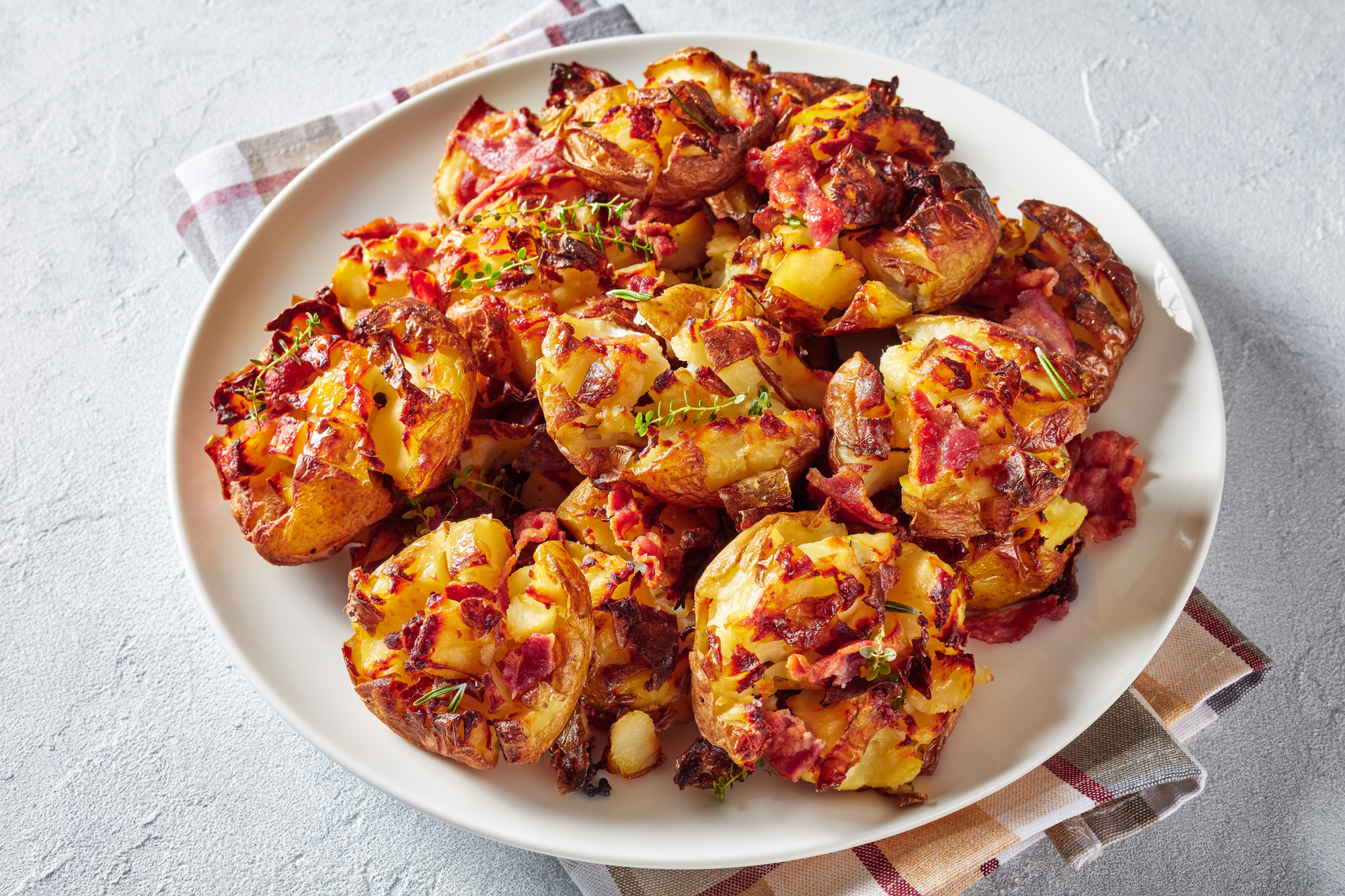 Ingredients for Baked Crushed Potatoes:
Method of preparing the Baked Crushed Potatoes:
Arrange the potatoes in a large stockpot, cover with water and tbsp of salt. Boil for 15-20 minutes until tender, drain and set aside to cool.

Preheat the oven to 400°F (200°C). Line a baking sheet and grease with butter.

In a saucepan, sauté the onion in butter on a medium flame.

Arrange the potatoes on the baking sheet without overlapping. Using a potato masher, press down on each potato to flatten it.

Brush the mashed potatoes with butter and garlic. Bake for 15-20 minutes.

Take out the baking sheet from the oven and flip the potatoes using a spatula.

Garnish each potato with a pinch of shredded cheese and bacon. Return the baking sheet to the oven and cook for 5-10 more minutes until the cheese melts.

Remove the potatoes to a plate and top them with thyme.
Source: Spoonforkbacon.com