For those of you looking to break and shake tradition, these pickled grapes could be a perfect substitute for Thanksgiving's cranberry sauce bowl. The final result is audacious and pungent.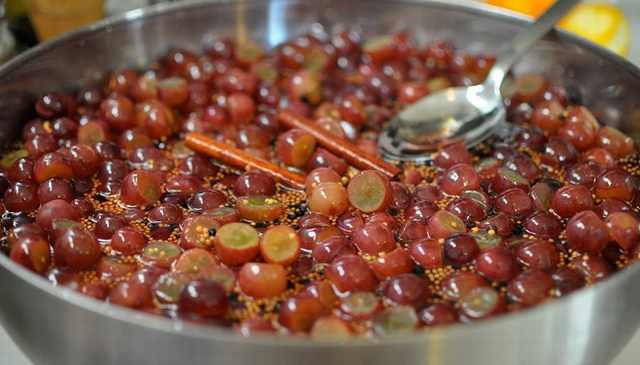 Ingredients for pickled grapes:
Method of preparing the pickled grapes:
Cut the grapes away from the stem- don't pull them as you want some of the inner flesh exposed. Clean them and divide into jars, without compressing.

Boil the rest of the ingredients in a large pot. Once everything evens, pour it over the grapes. Break the cinnamon stick and divide it into the jars.

Once cool, lid and chill in the fridge. The grapes are ready after8 hours time.