These chicken lettuce wraps are a magnificent light lunch or a delicious appetizer, and they're quite healthy too! Try this refreshing snack on a hot day, and you'll be making them all the time.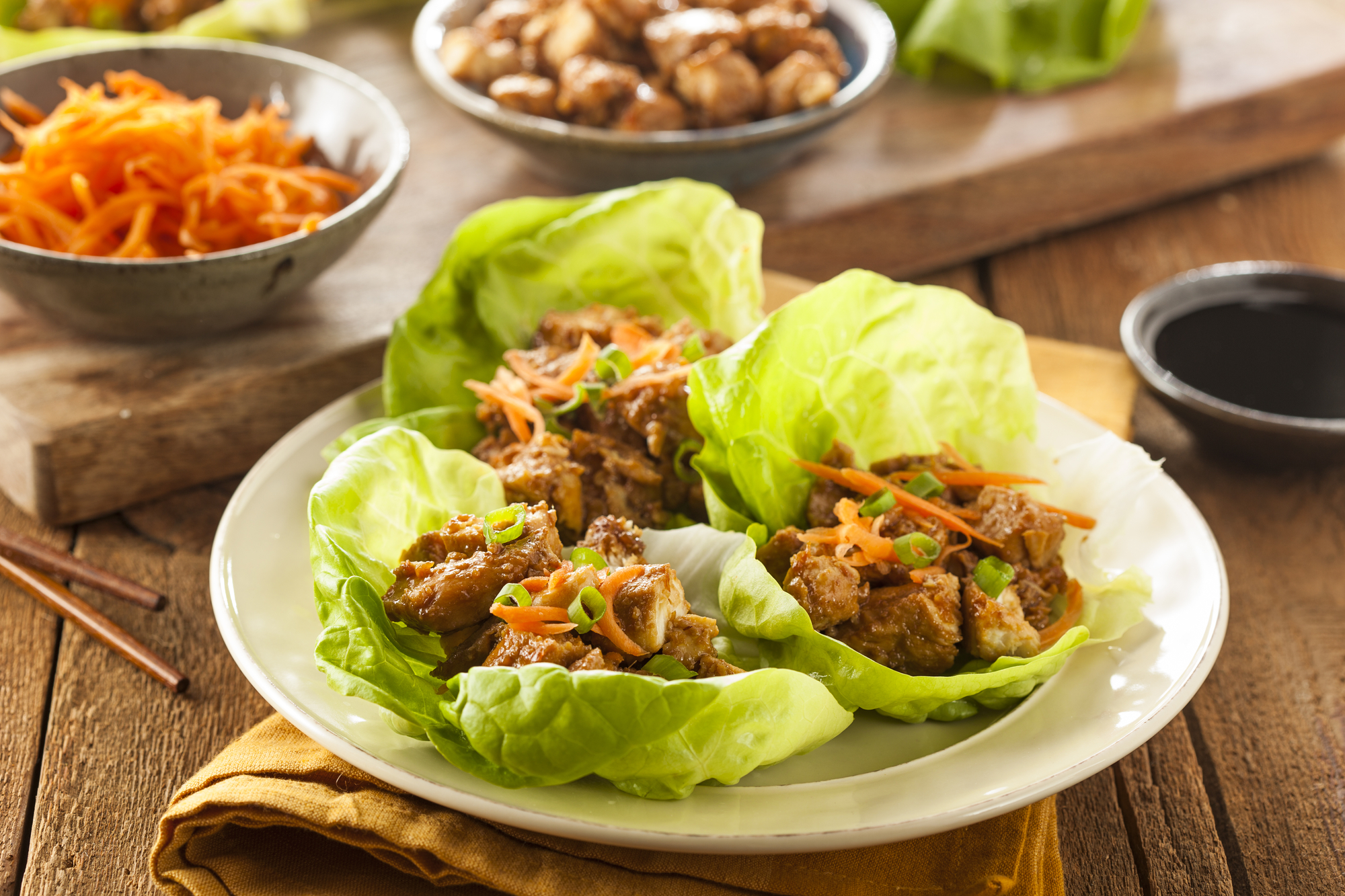 Ingredients for Asian-Style Chicken and Lettuce Wraps:
Method of preparing the Asian-Style Chicken and Lettuce Wraps:
Prepare the sauce by whisking together the hoisin sauce, soy sauce, chili garlic sauce, sesame oil, and rice vinegar until fully combined.

In a large frying pan, heat the neutral oil over high. Sauté the white onion in the oil until soft and fragrant - about 4-5 minutes.

Add in the ground chicken. Break up any clumps using a spoon and continue cooking for 5 or until cooked and no liquid remains at the bottom of the pan.

Mix in the garlic and ginger to the ground meat and cook until fragrant. Reduce the heat to low and add the chopped water chestnuts and 1/4 cup of crushed peanuts. Stir until incorporated, then remove from the heat and add half of the sauce (around 1/2 cup) and mix until fully incorporated.

Incorporate the green onion, reserving a handful for garnish.

Fill each lettuce leaf with a dash of carrot and some chicken filling. Then top with a sprinkle of the reserved green onion, remaining 2 tbsp crushed peanuts, and cilantro.

Arrange the lettuce leaves on a platter and serve the lettuce wraps with the remaining sauce on the side.
Source: Thecozyapron.com