During the week, we often find ourselves with no time to cook and think about food too much. This simple shrimp risotto only requires 5 ingredients, and it is ready in an hour. What's not to love?
Prep Time
1 hour and 25 minutes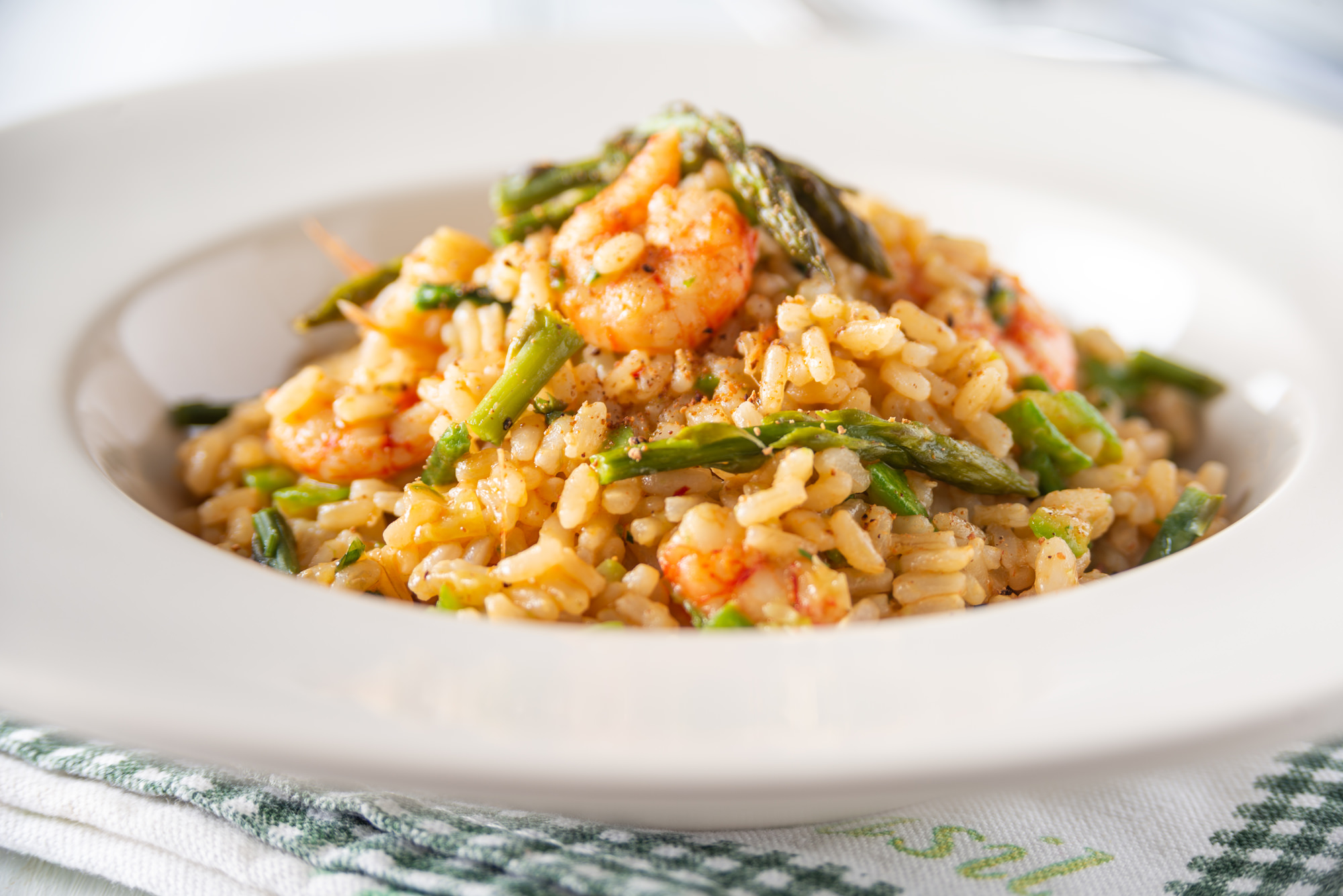 Ingredients for Easy Shrimp Risotto:
Method of preparing the Easy Shrimp Risotto:
In a saucepan, combine only the shrimp tails and shells, half of the garlic, salt, and pepper. Add 7 cups of water and bring to a to boil, reduce the heat to low and simmer for 20 minutes.

Strain the broth. Discard the shells and garlic. You should have around 6 cups of shrimp broth. If you have less, add more water until there are 6 cups of liquid, and then pour the broth back into the saucepan. Cove with a lid and set aside.

Season the shrimp with salt and pepper and fry it in oil over medium heat. Stir frequently for 5 minutes until shrimp is pink. Remove from heat and set aside.

Slice the remaining garlic and fry it over low heat in the same pan. Add more oil as needed. Add in the rice and stir.

Add the lemon juice and continue stirring. When all of the juice has been absorbed, start ladling in the shrimp stock, 1 cup at a time. Wait for the liquids to be fully absorbed by the rice before adding another cup of stock.

Continue stirring the risotto frequently. After 20 minutes, your risotto should be almost cooked. This is the time to add the asparagus. After 5 more minutes, you can add the shrimp and half of the lemon zest as well. Continue cooking for a few more minutes, until the rice achieves the desired tenderness.

Serve warm and garnish with more lemon zest on top.
Source: Foodnetwork.com