It's rich, moist, and fudge-like with a tender crust. The zucchini's taste isn't present at all- it's here for texture and nutritional value. Meet your new guilt-free chocolate crave!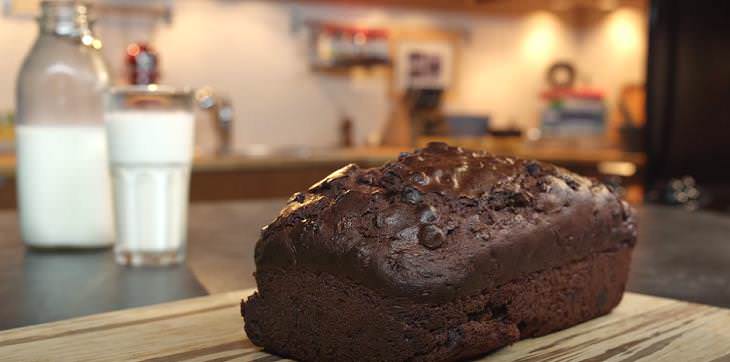 Method of Preparation:
Now, preheat your oven to 350°F (175°C). Take an 8x4-inch loaf pan and lightly grease it.

Beat the eggs, honey, oil, brown sugar, cocoa, zucchini, and vanilla in a large mixing bowl until smooth. Add the salt, baking soda, baking powder, instant coffee, cocoa, and flour. Mix them well until properly combined.

Stir in the zucchini and chocolate chips. Pour the batter into the prepared pan.

Bake in the lower rack for 65-75 minutes or until a toothpick inserted in the center comes out clean.

Let cool completely in the pan before serving.
Chef's Tip:
The leftover bread should be stored well-wrapped in an airtight container at room temperature for up to 5 days.