Got a ton of rice leftovers? Since rice is both filling and relatively neutral in flavor, it can be used to prepare a new meal fairly easily! Leftover rice can come in real handy when you are in a hurry and want to make a quick and filling meal. So, the next time you find yourself with an extra bowl of rice, do not throw it away. Use it to make this vegetable and fried rice dish instead. It's an easy and versatile dish and is perfect for vegetarians.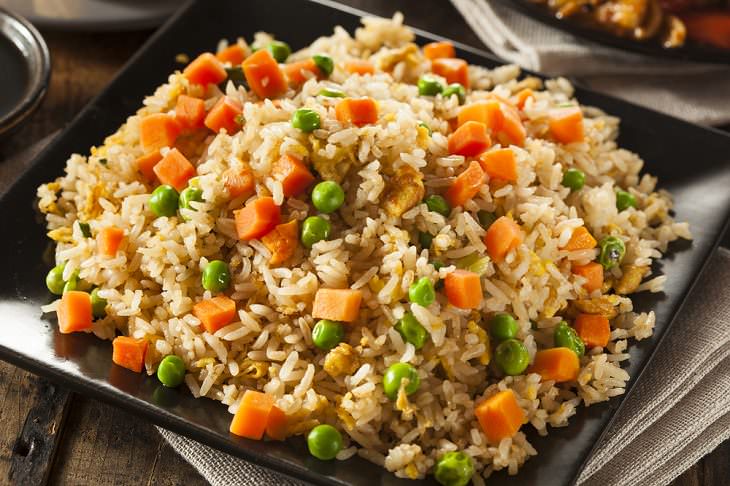 Method of Preparation:
Add the olive oil, garlic, and chili to a pan. Sautee properly for 2 minutes.

Add the leftover rice and stir to combine.

Add carrots, green beans, and cabbage. Sautee and add sesame oil. Stir frequently.

Remove from the heat and season with salt and soy sauce.

Squeeze fresh lime juice into the mix before serving.
Chef's Tip:
Cold pre-cooked rice works best for this recipe.