Recipe makes: 6-8 chicken breasts

Ingredients:

3 minced garlic cloves
2 cups of uncooked old fashioned oats
2/3 cups of grated Parmesan cheese
1 teaspoon salt
1 teaspoon paprika
1/2 teaspoon dried basil (optional)
1/2 teaspoon dried oregano (optional)
1 teaspoon dried parsley (optional)
1/2 cup of olive oil
6-8 boneless and skinless chicken breasts (pound them to about 1/2 their size)
Cooking spray or extra oil

Begin by preheating the oven to 400 degrees (about 204 degrees Celsius). In a food processor or blender, chop up the garlic, adding in the oats, cheese, salt, paprika and pepper (along with the basil, oregano and parsley if you are using them). Process the mixture until it has the course texture of flour.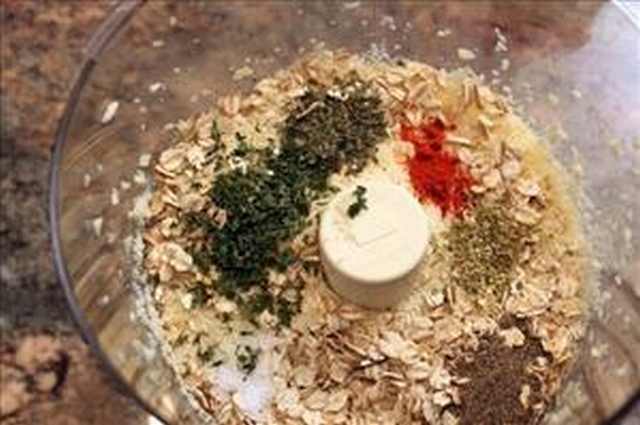 Then pour olive oil into a shallow bowl or pie plate. Dip the chicken in the olive oil, letting the excess oil drip off, then immediately roll the chicken breast in the oat mixture that has been spread out on a flat surface or plate. Continue these steps for all of the chicken breasts, ensuring that they are well covered with the oat mixture.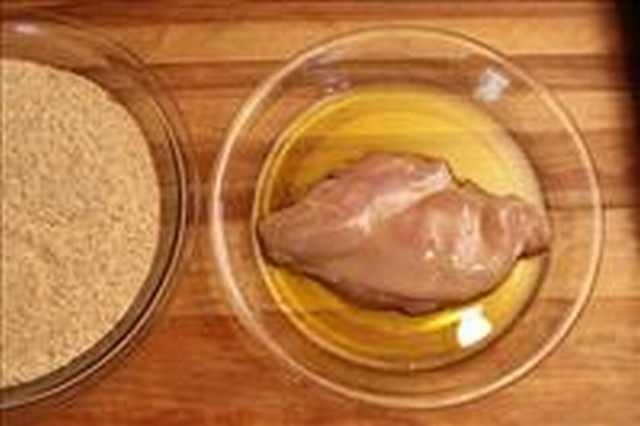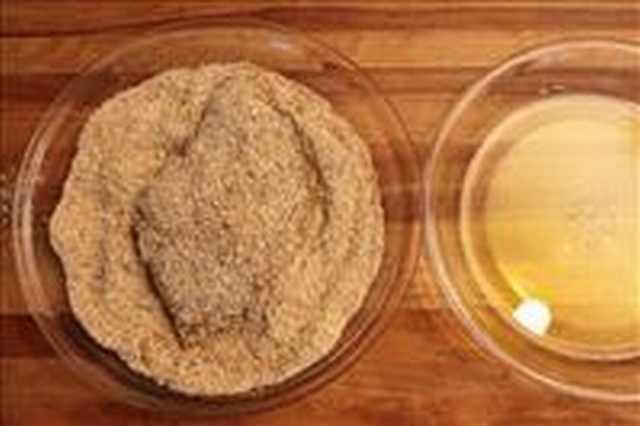 To begin baking, place the chicken in a large, shallow baking dish that has been coated with cooking spray or lightly coated with oil (preferably some of the olive oil used above). Pat the oat mixture into the chicken carefully, filling in any spots that you might have missed. If the chicken seems too dry, give it a light coating of olive oil on top (with your hands) to make sure that it browns. Bake the chicken uncovered for about 20-25 minutes until a thermometer reads about 165 degrees Farenheit, or about 73 degrees Celsius. The chicken should be browned and crispy all over.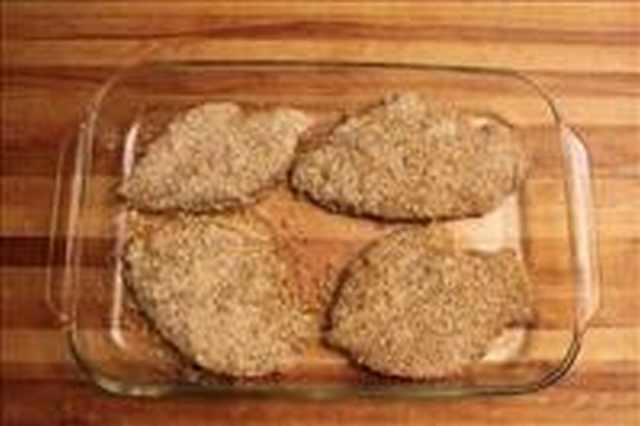 Remove the chicken from the oven, let rest for about 5-10 minutes to let the juices settle, and enjoy your crispy chicken as if it were your favorite fried version!

You can also freeze these chicken breasts after coating them with the oat mixture (obviously not after cooking them). Wrap them individually in sheets of parchment or wax paper and place them in a freezer bag. Just thaw them out before cooking and you are ready to make a tasty and quick meal!