Did you know that both cucumbers and Avocado's, for example, can be used to make a variety of foods as well as body products like hair masks and skin creams? Carrots are yet another vegetable that has far more potential than we give it credit for.
It can be the base for many food items as well as drinks, which not only help to improve your vision but can also help to strengthen your skin, prevent infections, and can increase your chances of avoiding serious ailments like a stroke, heart disease and certain forms of cancer.
Without further ado, here are a few simple but scrumptious recipes that you can make using carrots.
1. Roasted Carrot with Turmeric Couscous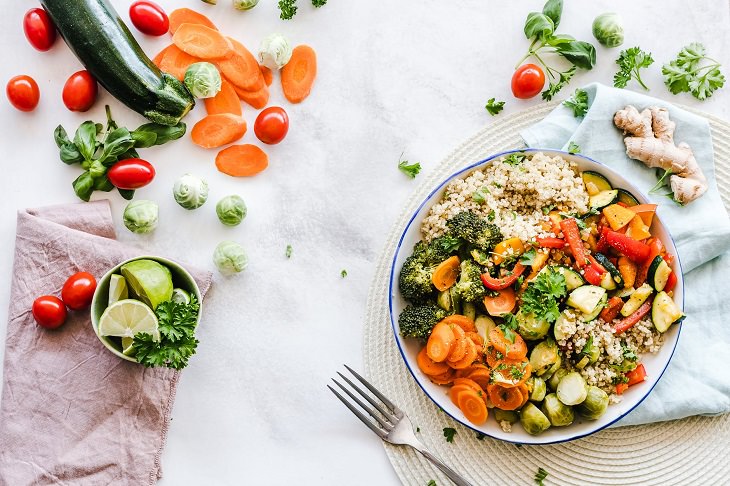 This is an easy-to-prepare recipe for the constantly-try-to-diet souls out there like me.
You start by cutting a pound of carrots in half, lengthwise ideally, and toss them with two tablespoons of olive oil and half a teaspoon of Curry Powder. Let this mix roast on a baking sheet at 500° for about 15 minutes.
While your carrots are roasting, start boiling about 2 and 1/2 cups of chicken stock, and then slowly add 1 and 1/2 cups of Israeli Couscous and then 1 teaspoon of ground turmeric. This will give it a mild flavor.
You can add more or less of the spices as per your preference. Let the couscous mix simmer for about 5-7 minutes until it is tender and then add the roasted carrots on top of your couscous.
To give the dish a little extra bounce, you can also add at the end some thinned Greek yogurt, shredded mint leaves, and lemon.
2. Gingered Carrot and Parsnip Puree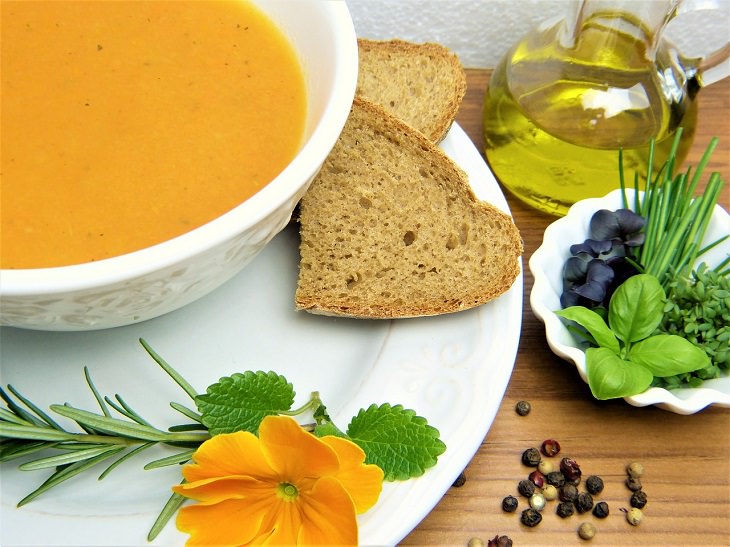 This is a twist on the classic mashed potatoes, but ideal for anyone that is bored of potatoes or no longer eats carbs.
You start off by prepping the veggies, first adding a pound each of fully peeled and thinly cut carrots and parsnips into a large saucepan. Also add a quarter teaspoon of salt, 2 tablespoons each of brown sugar and rice.
Finally, add three quarter-inch slices of peeled ginger to the saucepan and add enough water to cover the inputs by about 2 inches. Keep the heat on low and let it sit for about half an hour until the vegetables tenderize.
Make sure you keep a cup of the liquid the veggies cooked in and drain the rest. Mix the vegetables in the blender, ideally in batches for the best consistency and slowly add about half a cup of the cooking liquid to the blend until you get a nice rich paste.
You can add more cooking liquid if you want it thinner. Then add two tablespoons of butter, half a teaspoon of salt, and if you're so inclined, some chopped chives as a garnish.
Voila! A delicious ready-to-eat carrot puree.
3. Roasted Carrots with Nuoc Cham Dressing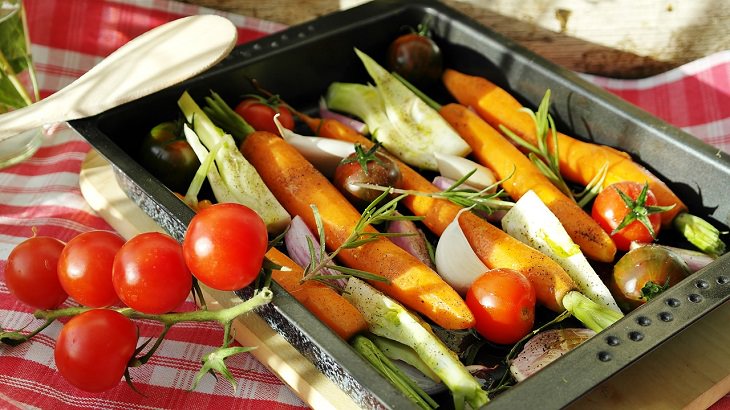 If you're a fan of salads, Vietnamese Cuisine or fish, this dish is great for you. We start by roasting the carrots (about 2 pounds) on a baking sheet, with 2 tablespoons olive oil or vegetable oil, between 400° to 500°, just like in our first recipe.
While the carrots roast, let's prepare our dressing.
1 shallot, 2 red Thai Chili's, 2 cloves of garlic and 1 piece of ginger (about half an inch thick), all fully peeled and thinly sliced are to be added to a small saucepan along with 2 tablespoons of water, fish sauce, and sugar respectively.
Let the concoction simmer on medium heat for about 10 minutes, then let the mixture cool. Keeping turning your carrots over so they remain crispy on all sides.
Once the base for dressing has cooled, pour it into the blender Add 2 tablespoons of lime juice, 1 tablespoon of mayonnaise and a quarter cup of vegetable oil and turn on the motor until your blend becomes smooth.
Add a little salt for seasoning and then lightly drizzle over your roasted carrots for a great meal!
Carrots are a pretty versatile vegetable, so its uses in the kitchen aren't limited to savory dishes.

4. Carrot, Ginger and Fruit Juice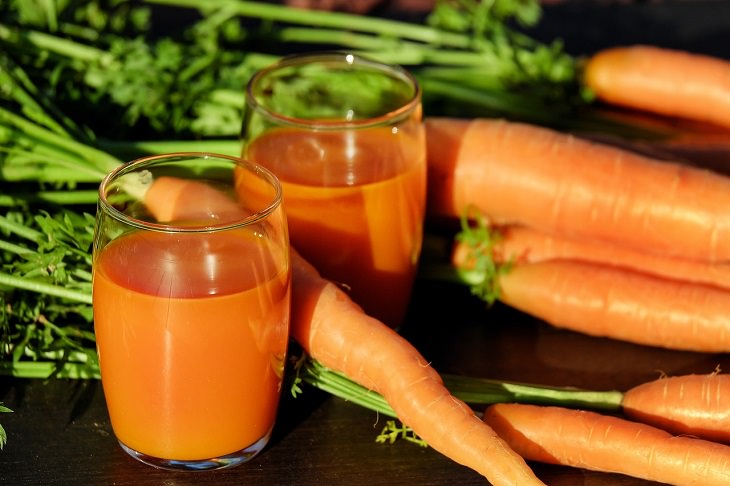 This recipe comes in a variety of forms you can try. It's essentially carrot, ginger and [insert fruit of your choice] juice. The most popular ones are Carrot, Ginger and Lime juice and Carrot. Ginger and Apple juice, because of the extra zest.
Put 2 and 1/2 pounds of carrots, fully peeled and with the tops trimmed in the blender. You can keep the tops for later when you're in the mood for pesto (Check out Recipe No.4 of this list)! Add a piece of ginger that's about four inches in size.
If you're in the mood for a bit of a tangy flavor, add a quarter cup of lime juice. However, if you prefer your drinks on the sweeter side, dice an apple (minus the core) and toss it in the blender with the carrots and ginger. Squeeze just half a lime in, for that extra punch, and get the motor running.
Also, add half a cup of water to get the consistency right. And there it is! You've got yourself two glasses of a fresh and healthy drink. Take a swig of these great concoctions to cool off on those hot summer days.
5. Carrot Top Pesto and Roasted Carrots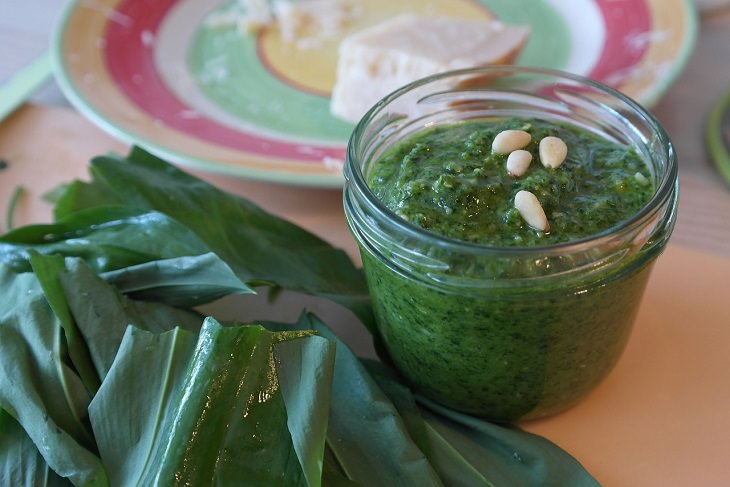 For this recipe, you've got to prepare the pesto in advance.
Here's how to prepare the carrot-top pesto puree. To start with add 3 tablespoons of either macadamia nuts or pine nuts (as per your preference) and one clove of garlic into a blender and begin mixing. It should form a thick rough paste.
Then you add half a cup of fresh basil leaves, the two cups of reserved carrot tops and finally a quarter cup of finely grated Parmesan. Throw in half a cup of extra virgin olive oil at the end to finish off your pesto.
After this, you're going to need to roast about 3 pounds of whole carrots. You can cut off the carrot tops and reserve about 2 cups full of them for the pesto and save the rest for later. Let no portion of the vegetable go to waste!
Roast the carrots at about 400°, for about 25-35 minutes and keep turning the carrots over until they are a crispy golden brown. Let them sit and cool (for at least 15 minutes) while you get out the pesto, which has to be made at least a day ahead.
Then serve your home-made pesto with the crispy roasted carrots!
6. Carrot Pancakes Served With Salted Yogurt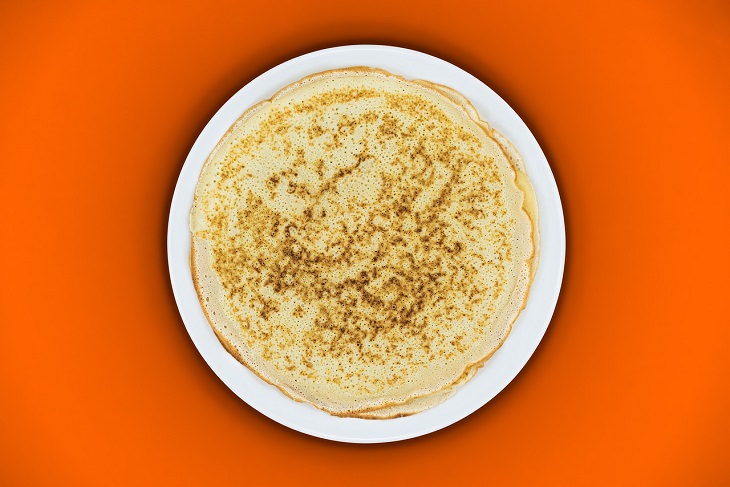 This is a great gluten-free dish to try if you're looking for something different to make in the kitchen.
We start by mixing four thoroughly beaten eggs with 1 pound of peeled and grated carrots, a quarter cup of chickpea flour and a third of a cup of chopped cilantro, in a big bowl. Add a pinch of kosher salt and some pepper to season your rough mixture.
Take a large cast-iron skillet (preferably, if you have one) and add 2 tablespoons of olive oil and heat the skillet over medium flame.
Put two well-sized scoops of your carrot mixture individually on the skillet and flatten them to about half the existing thickness, or whatever thickness is your preference. From that point on the process is the same as making a normal pancake.
Keep rotating the skillet to ensure all sides of your pancakes are heated evenly until they are a nice golden brown. Then you can remove your pancakes from the skillet and drain them of any excess oil using paper towels.
While your pancakes are browning up, you can prepare the yogurt. Just add a cup of chopped spicy greens like watercress, one tablespoon of fresh lemon juice and a little bit of salt and pepper to one cup of plain whole yogurt, and stir.
Finito!
7.Spicy Carrot Hummus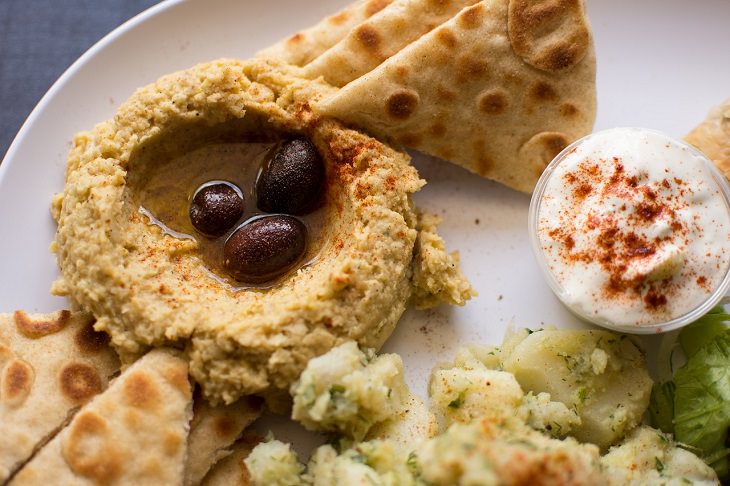 This dish is fun and easy and perfect for when you're having friends over or planning a dinner party. Its a tangy twist on the classic Mediterranean dip and can be seasoned to your preferred level of spiciness.
To start with, we need to roast our carrots. So first pre-heat the oven at about 425°. Place 2 medium-sized carrots, about 4 ounces only, on a sheet of tinfoil by drizzling two tablespoons of water on the carrots, and tightly wrapping tinfoil around them. Place into the pre-heated oven for about 40 minutes.
Once the carrots have cooled, toss them into the blender along with a can of drained chickpeas (usually about 15 and a half ounces), a third of a cup of tahini, a quarter cup of lime juice, one finely grated clove of garlic, one tablespoon of the spicy sauce of your choice (like Sriracha or Harissa), a quarter teaspoon of cumin and a little salt as per your preference.
Blend the mixture for about one minute, then add two tablespoons of olive oil and continue blending for another minute or so until the mixture is smooth and creamy.
Give it a taste and add more spice or salt if required.
Don't worry, I've thought of everything. For those of you with a spicy and sweet tooth, here's a great recipe to try.
8.Black Sesame Seed Carrot Cake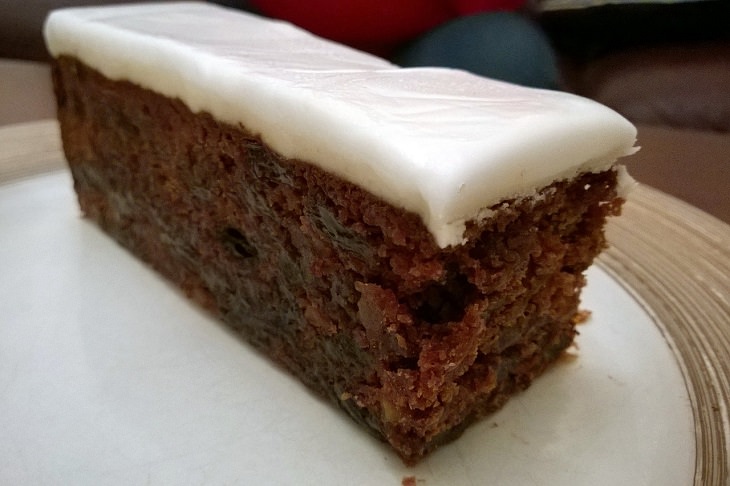 Healthy, delicious and vegan-friendly! This dessert gives you a little bit of everything, and I mean, in flavor too. After setting the oven to pre-heat at about 350°, add 1 and 1/2 cups of flour, 1 and 1/2 teaspoons of baking powder, a 1 teaspoon of salt and cinnamon and a quarter teaspoon of nutmeg to one bowl and whisk thoroughly.
In a larger bowl, add a third of a cup of brown sugar and applesauce, 3/4 cup of sugar, a quarter cup unsweetened cow or almond milk, half a cup vegetable oil, 2 teaspoons of grated ginger, and finally half a teaspoon of vanilla extract. Whisk the contents of the bowl and slowly mix in the dry ingredients and 8 ounces of grated carrots, that's around 3 carrots.
Now you need to coat a pan with non-stick vegetable oil and scrape the batter into it. For best results, coat the pan with oil before you start to prepare the batter.
Once the pan is filled, make sure to smooth out the top and sprinkle about two tablespoons of black sesame seeds on the top. Put the pan into the oven and let it bake for about 75 minutes. You can insert a butter knife or a tester into the center of the cake to check if it's done.
When it finally is, you'll have yourself a hot and sweet treat!