Although boneless and skinless chicken breasts are easy to cook and highly popular, they're not very nice to eat when they're overcooked and dry. In fact, I had a "eureka" moment when I first managed to cook perfectly moist, tender boneless and skinless chicken breasts. So what had I done differently that took this food to another level? I retraced my steps, and now I'd like to share them with you:
Note: You can follow this recipe regardless of whether you're cooking a pound of chicken or four. Simply follow the steps, increasing or decreasing the amounts of ingredients according to the amount of chicken you're going to use.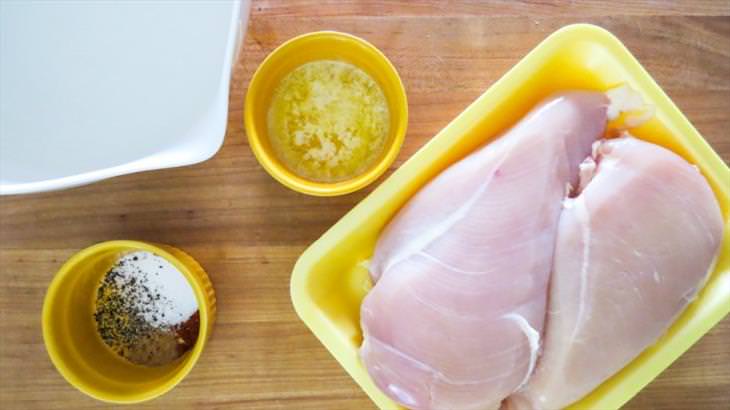 Ingredients
- 4 tablespoons salt, dissolved in 6 cups of warm water
- 2 lbs boneless, skinless chicken breasts
- 2 tbsp. butter, melted
Optional seasoning
- 1 tsp. kosher or sea salt
- ½ tsp. garlic powder
- ½ tsp. fresh ground black pepper
- ¼ tsp. paprika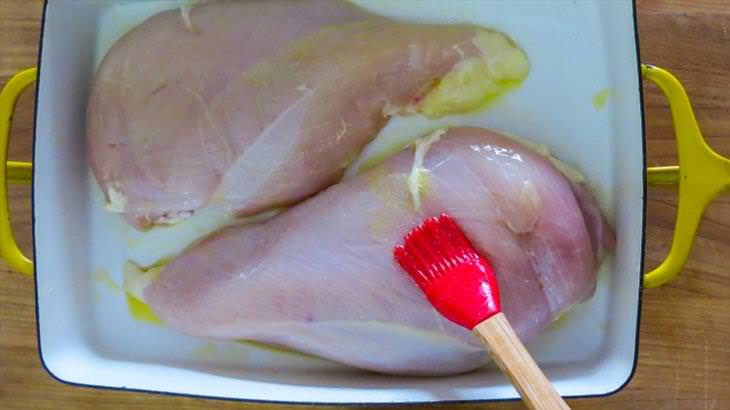 1. The first thing you need to do is brine the chicken breasts. You can do this for a short or extended period, depending on how much time you have on your hands. If you have a few hours to spare, submerge the chicken breasts in a mixture of the salt and room temperature water, then store in the refrigerator for 4-8 hours. If you need to have the meal ready relatively quickly, make sure you use warm water instead of room temperature water in the mixture. Submerge the chicken breasts for 15-30 minutes and leave unrefrigerated.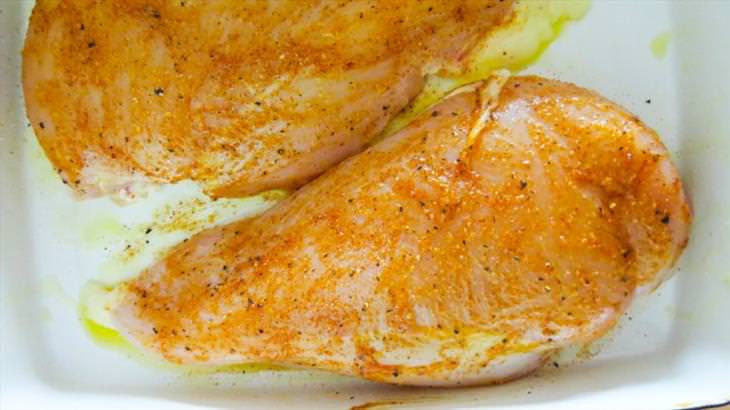 2. Preheat your oven to 450°F. While your oven is warming up, remove the chicken from the brine mixture (the salt and water) and pat it completely dry using paper towels.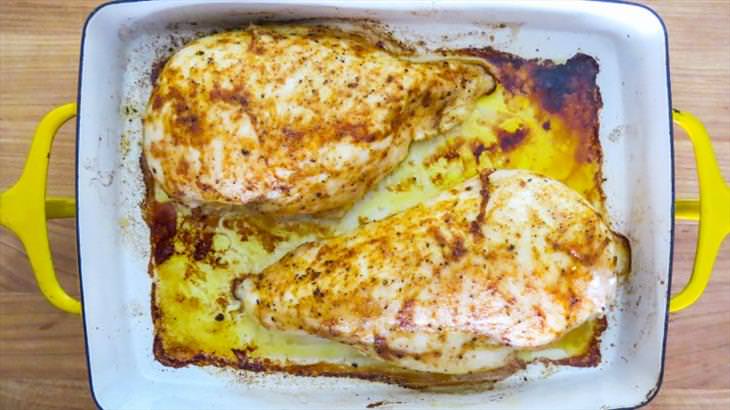 3. Brush the chicken on both sides with melted butter, then coat with spices.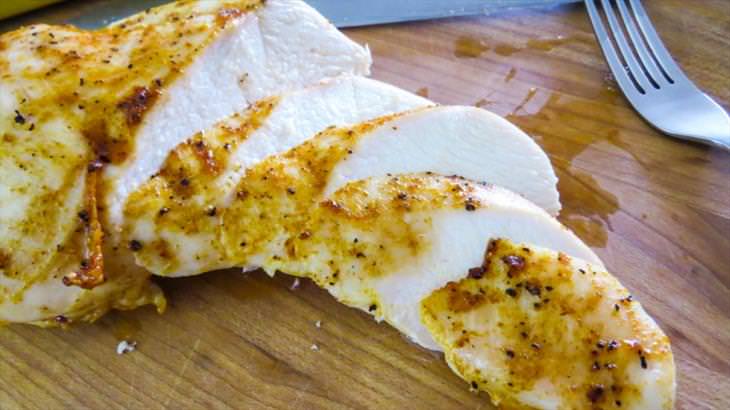 4. Place the chicken in an oven-safe baking dish and place in the oven. Bake for 15-20 minutes depending on how large the chicken breasts you're using are. To ensure they're safe to eat, stick a thermometer into the center of each chicken breast. If they're at 170°F, then you're good to go. Note that cooking time may be longer if you brined the chicken breasts in the refrigerator, and this is because their starting temperature when placed in the oven is much colder.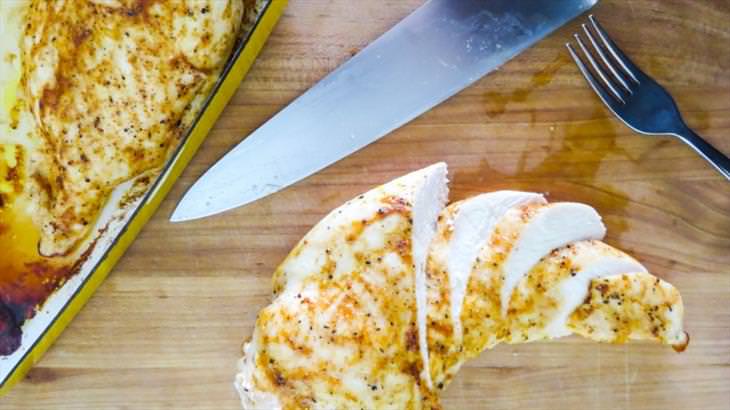 5. Once cooked, remove the chicken from the oven and leave to rest. This step is crucial and must not be overlooked. Small cuts can be left for just five minutes, whereas larger ones need to sit for up to 10 minutes.
Content and Image Source: Tip Hero