Winter gives Mother Nature a great opportunity to show off her artistry. Once you scroll down you will agree to that. From a crown of ice formed in a bucket of rainwater to snow on a patio that looks like pastry pie, these images are the perfect example of accidental snow art. You may or may not like the winter season, but you simply can't see such incredible coincidences in any other season.
Related: These Creative Snow Sculptures Will Blow Your Mind
1. These hearts in the snow were created when a car backed up to pull out of a parking spot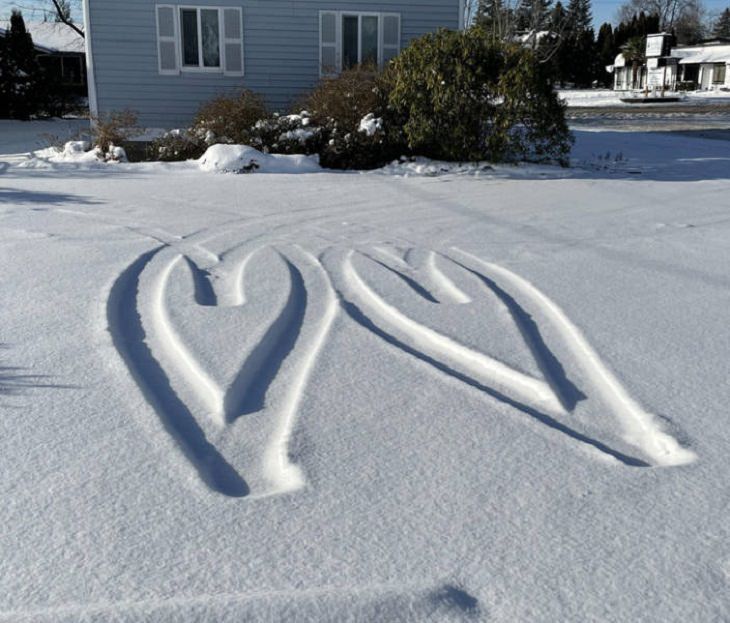 2. A crown of ice formed in a bucket of rainwater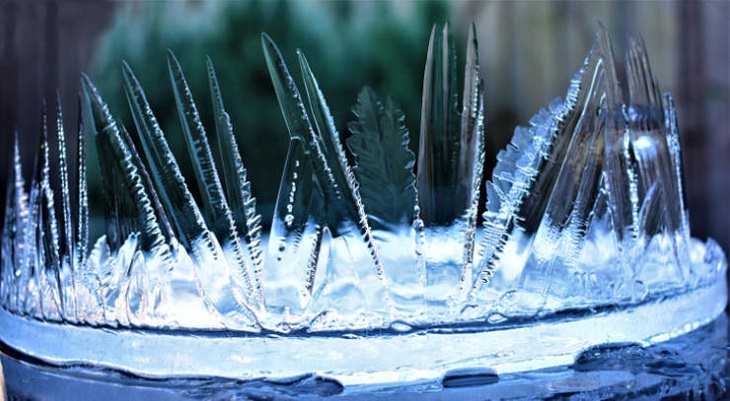 3. Fuzzy ice crystal caterpillars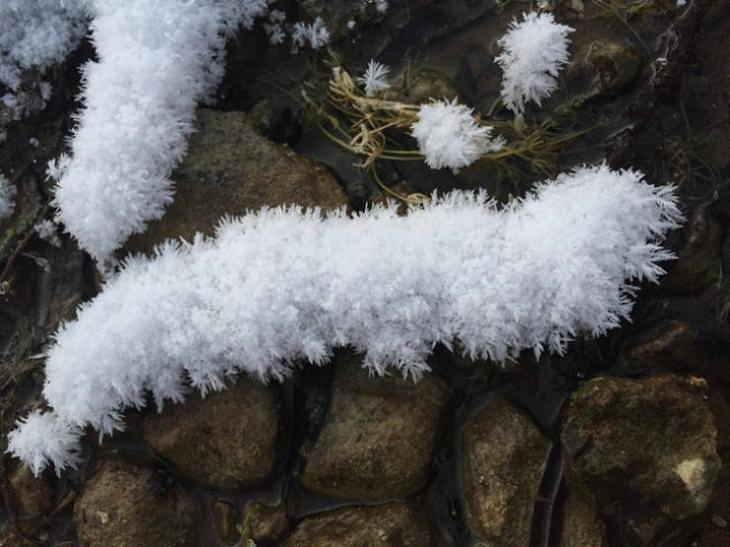 4. Sometimes it gets so cold in Reno, Nevada, that trees crystallize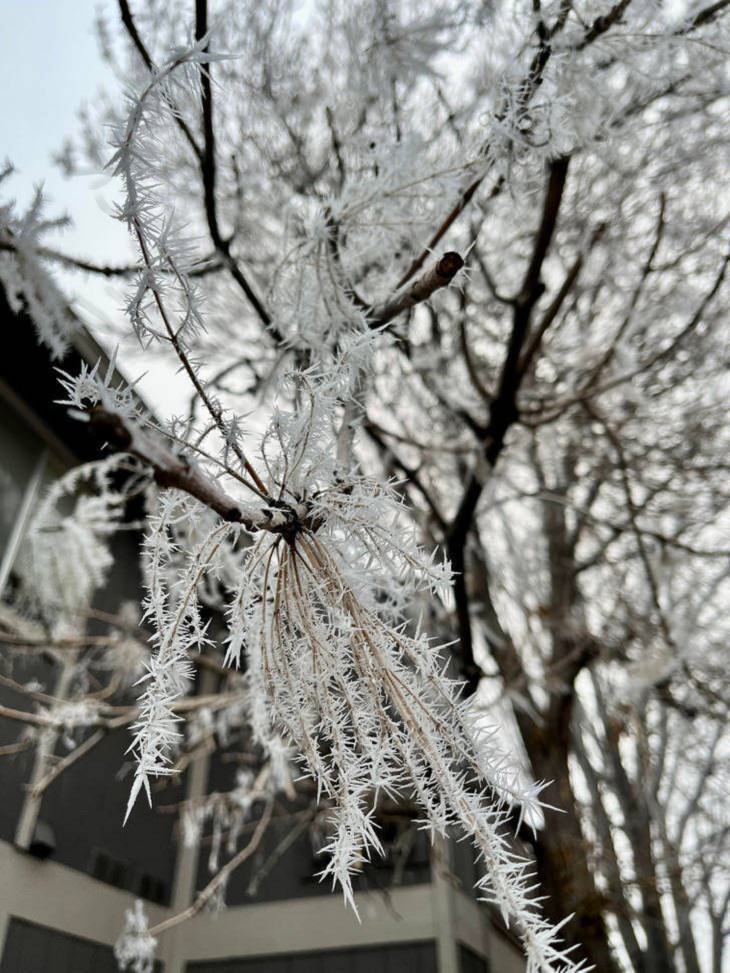 5. The snow on this patio table looks like a delicious piece of pastry pie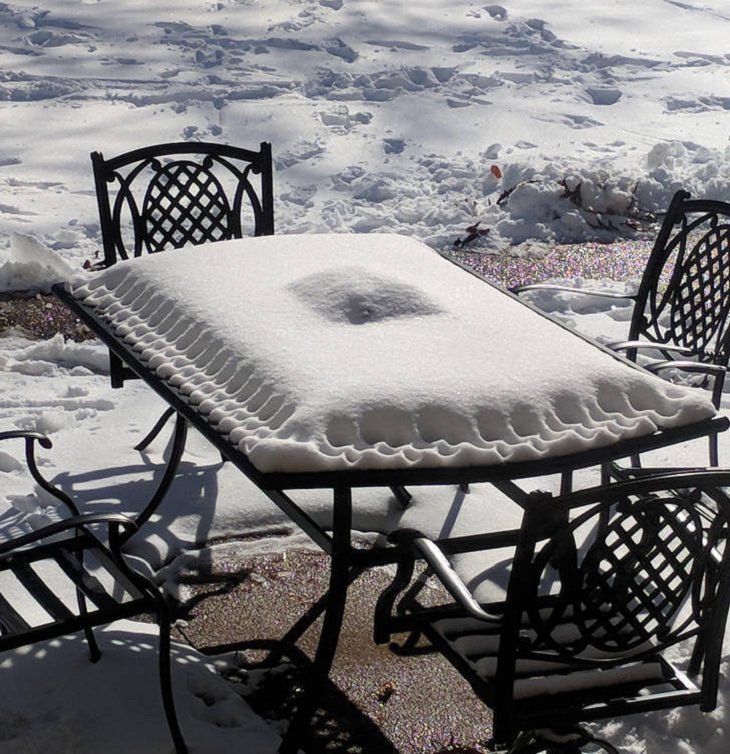 6. These ice balls formed around the grass at a truck stop in Nebraska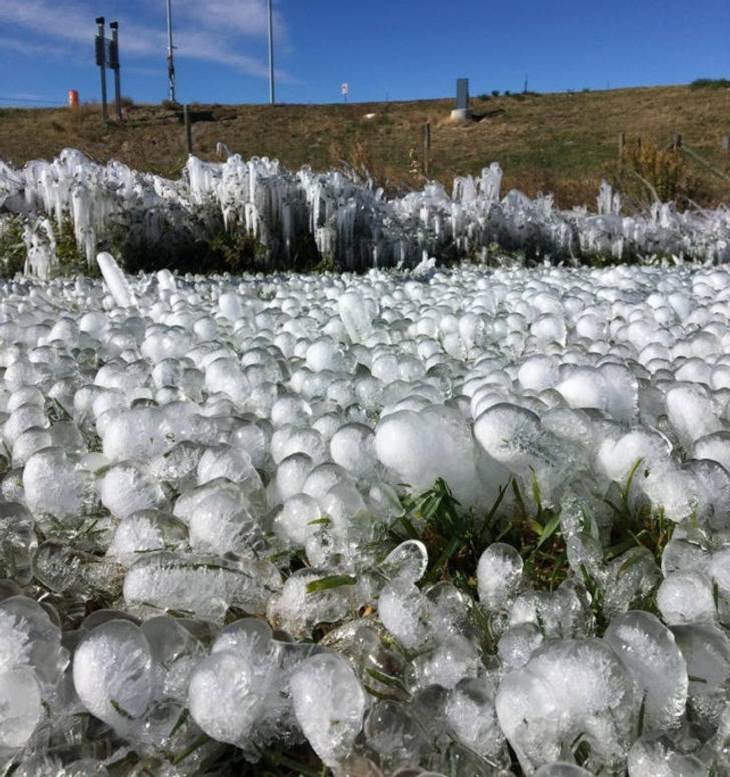 7. An icicle shaped like a hummingbird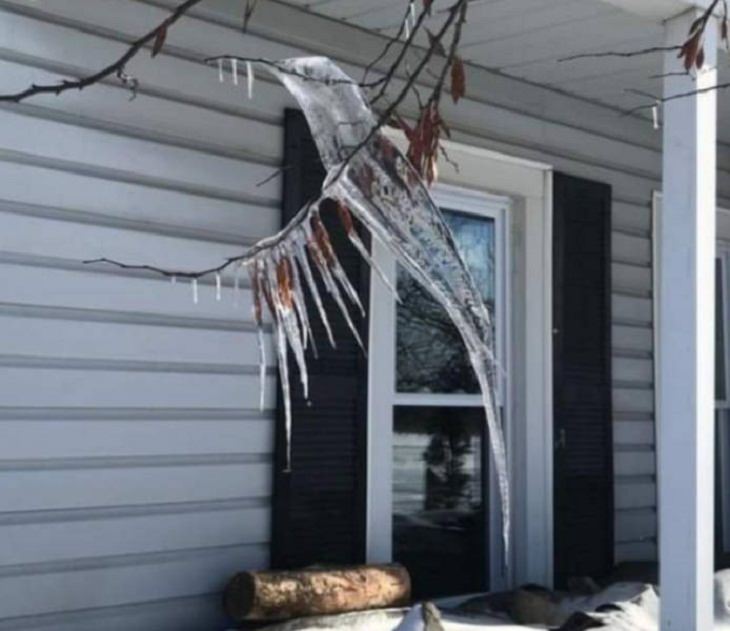 8. After this ornament burst, an ice version was left hanging in its place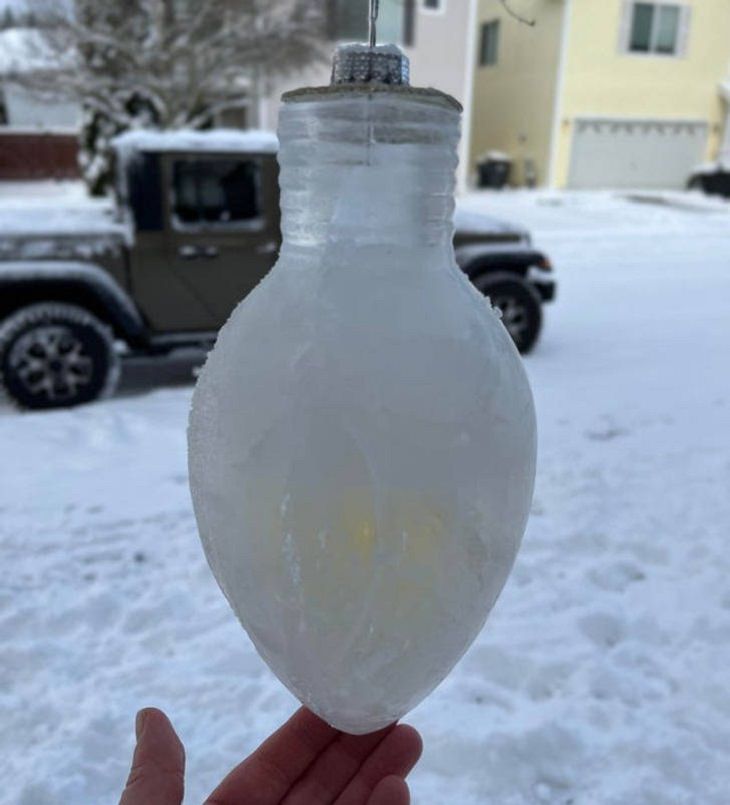 9. These ice crystals formed so beautifully underwater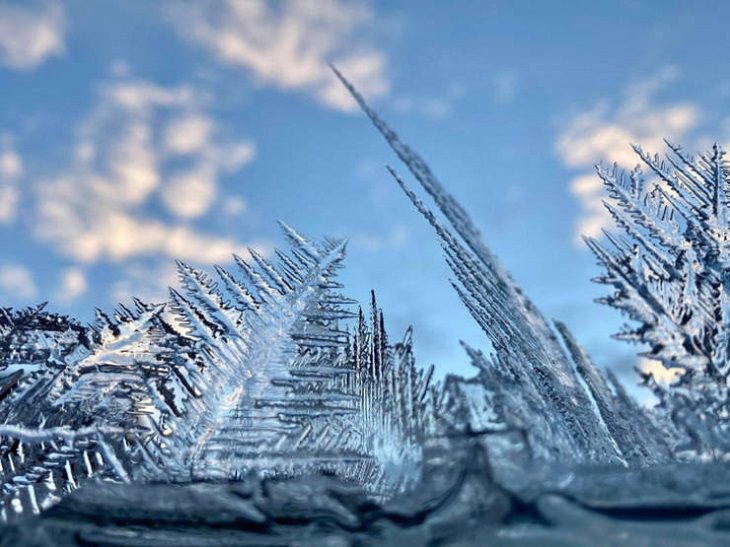 10. This ice formation was created after the river level dropped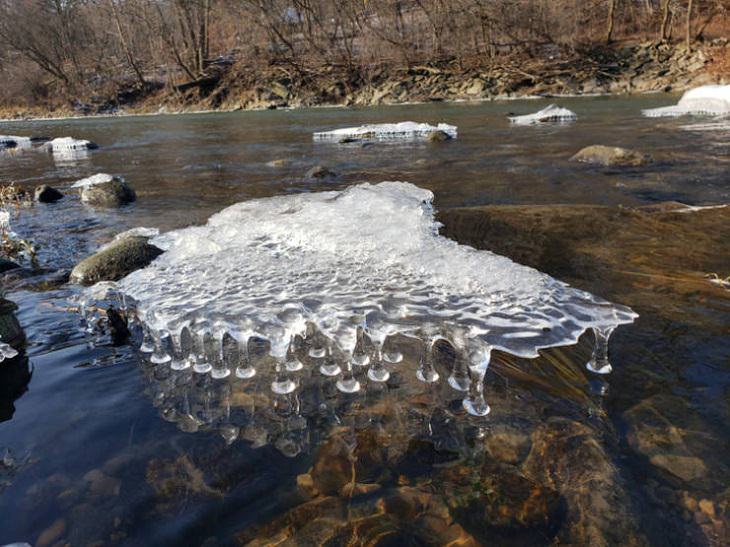 11. Large ice crystals in Switzerland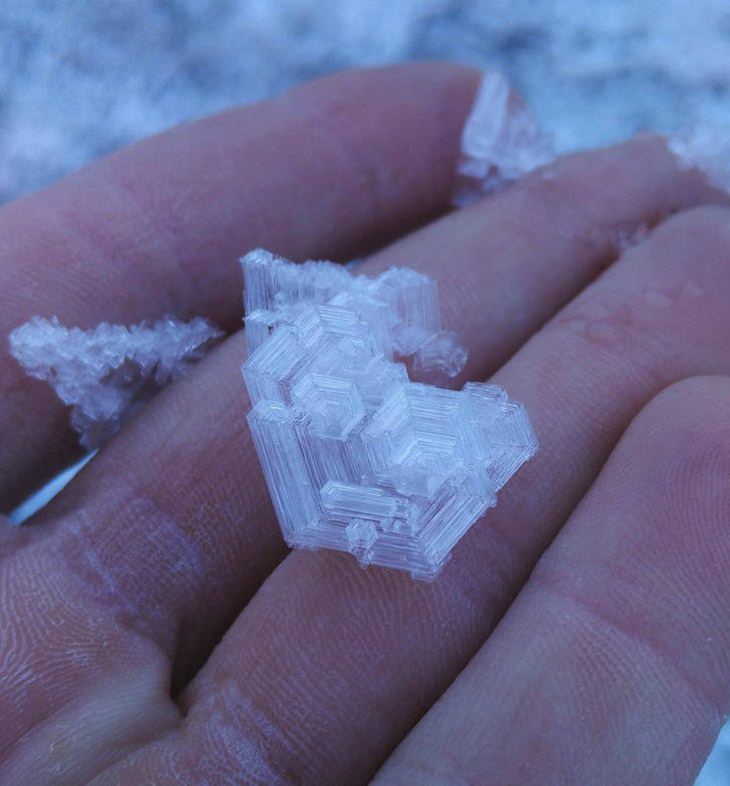 12. When snow rolls up like a carpet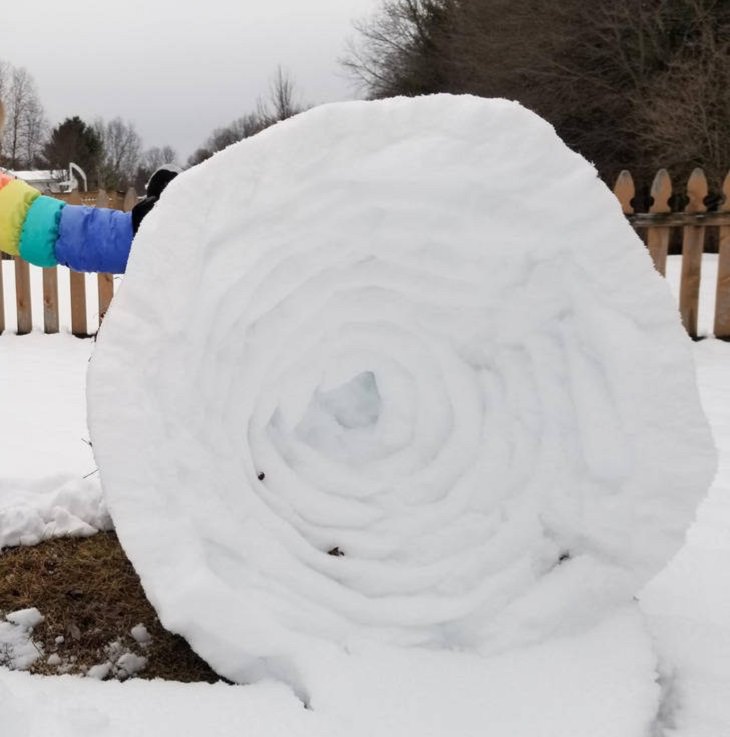 13. Ice has formed here almost like a tiny forest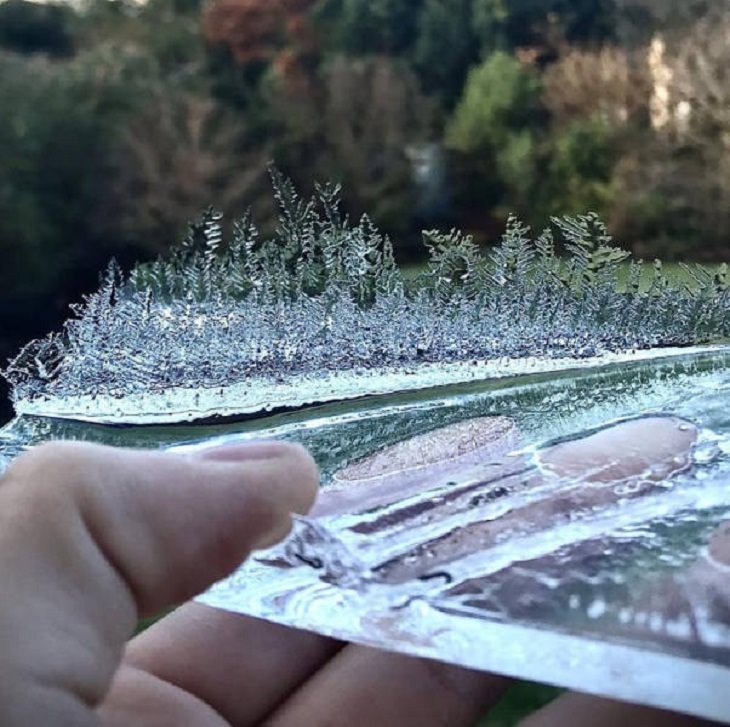 14. Snow, followed by rain, combined to make a cobblestone effect on this asphalt driveway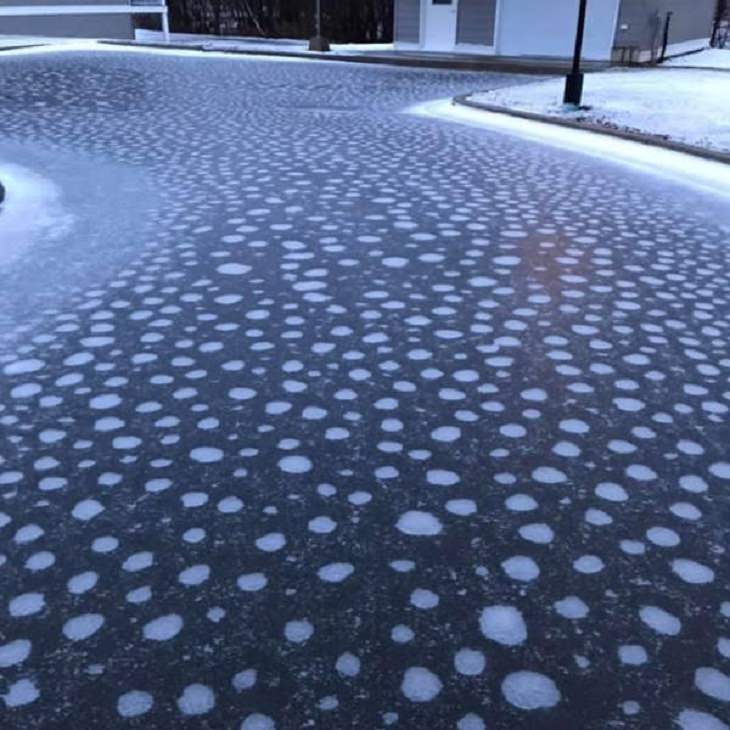 15. The melting snow on this chair looks like a tree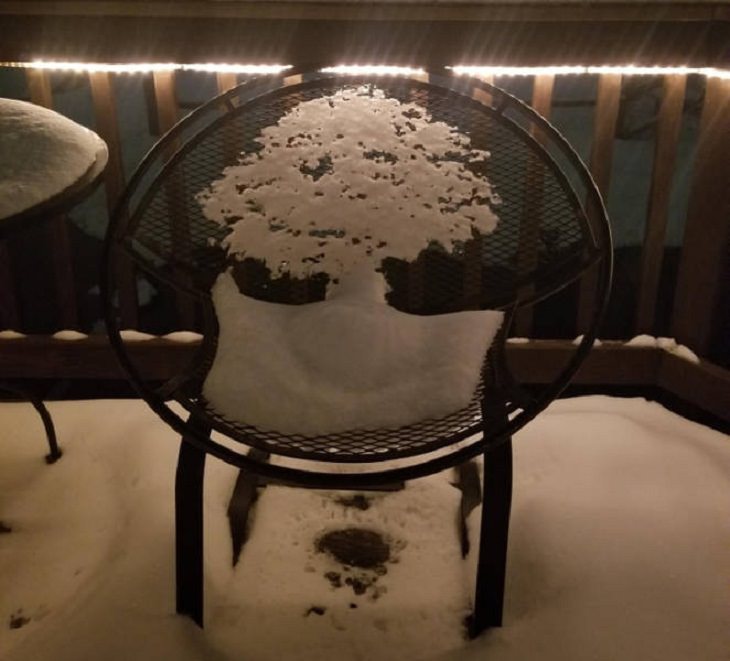 Share these photos with friends and family...