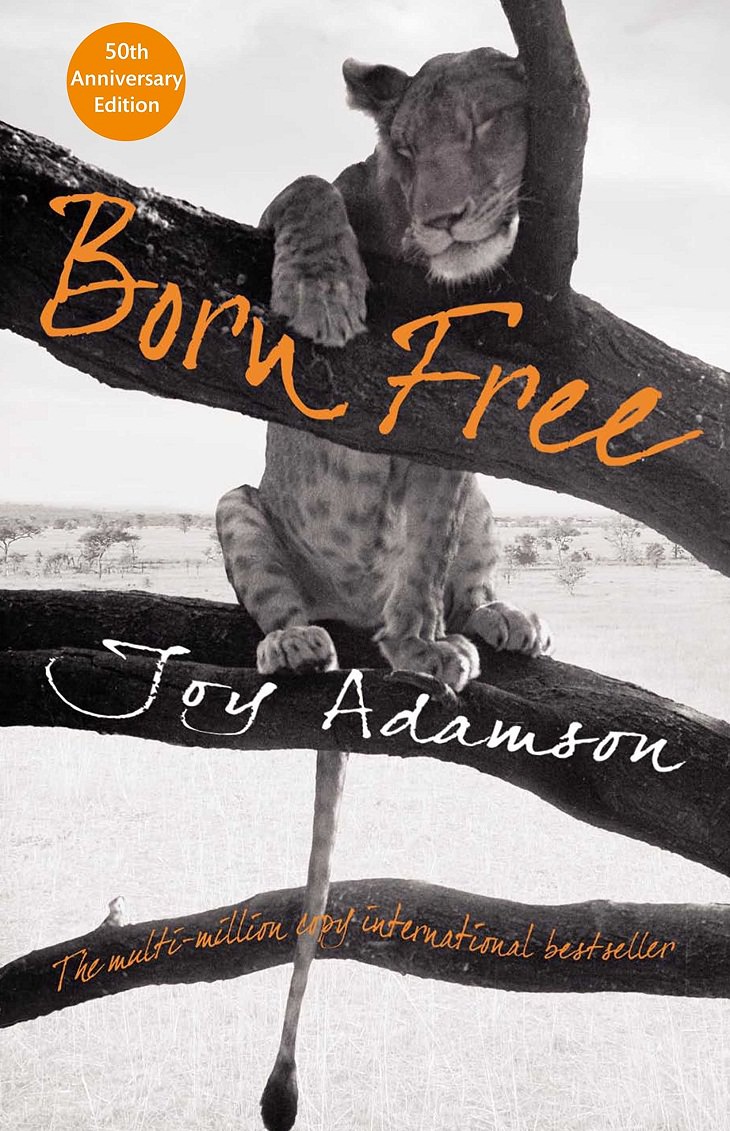 First published in 1960, Born Free is considered the most remarkable account between man and a wild beast ever told. This classic memoir (that also inspired the famous movie with the same name) narrates the adventures of Joy Adamson, the wife of the Senior Game Warden of Kenya, who raised an orphaned lion cub named Elsa and helped it return to the wild.
Adamson's touching bond with the lion is magical, and her depictions of the African wilderness in the '60s are captivating. We get to learn so much about the behavior of lions through Elsa. In fact, her mannerisms, her habits, and her charming personality are the heart of the story.
"In natural life, as long as he finds food, a lion does not wander over great distances, and certainly Elsa had seen more of the world than she would have done living with pride. Yet she knew her home, and whenever we returned from safari she would go straight back to her habits and usual routine."
However, this story isn't just about the lion cub. Adamson paints a lovely picture of the African animal population, and you can feel how much she cares about nature and wildlife. This is a beautiful story for anyone who loves animals or Africa, and Elsa, the lioness, will stay in your heart long after you are done with the book.
2. A Walk in the Woods: Rediscovering America on the Appalachian Trail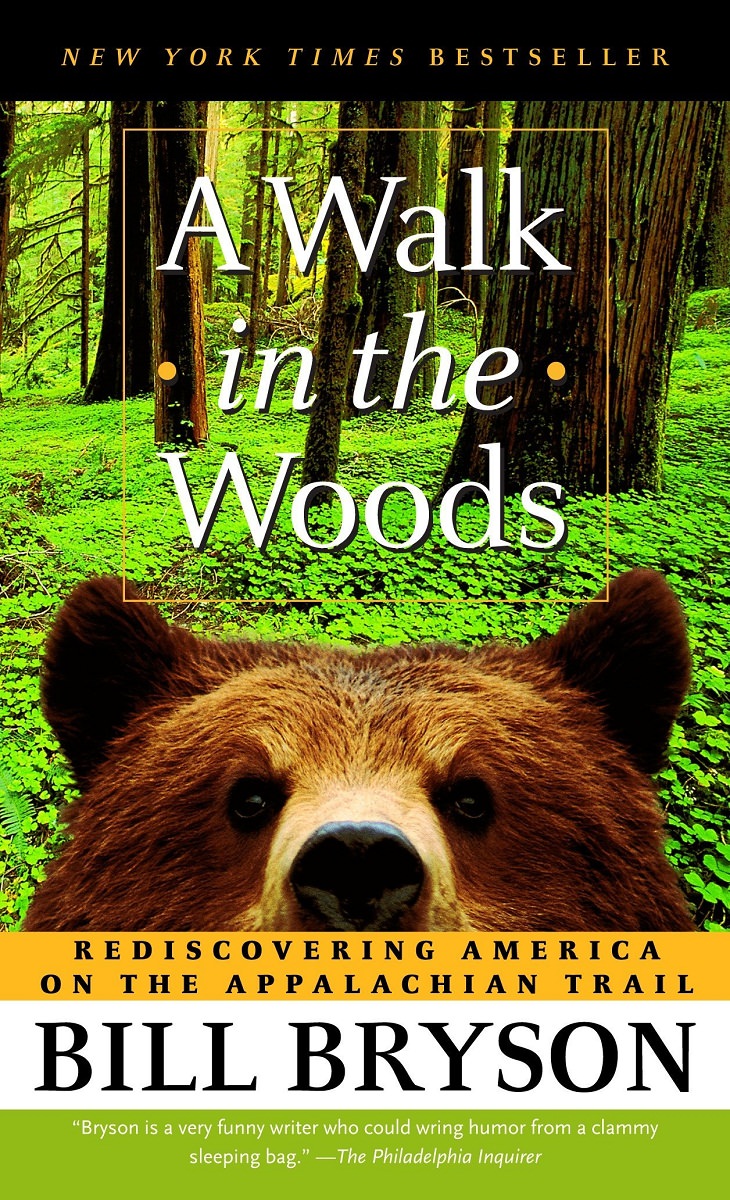 Written by the renowned travel writer Bill Bryson, A Walk in the Woods takes us on the Appalachian Trail (that stretches for over 2,000 miles across 14 states) through America. From sublime mountains to quiet forests and serene lakes, this adventurous journey is filled with wit and humor, and it teaches us what life in the woods is actually like. Here's a sample:
"There is no point in hurrying because you are not actually going anywhere. However far or long you plod, you are always in the same place: in the woods. It's where you were yesterday, where you will be tomorrow. The woods is one boundless singularity. Every bend in the path presents a prospect indistinguishable from every other, every glimpse into the trees the same tangled mass. For all you know, your route could describe a very large, pointless circle. In a way, it would hardly matter."
The great thing about the book is that Bryson educates us about nature, and then, in the same passage, he makes us chuckle with a funny anecdote. He also devotes a lot of attention to the towns he comes across along the route, which makes the journey even more fascinating. If you are a traveler and a nature lover, then you're going to have a lot of fun reading A Walk in the Woods.
3. In the Shadow of Man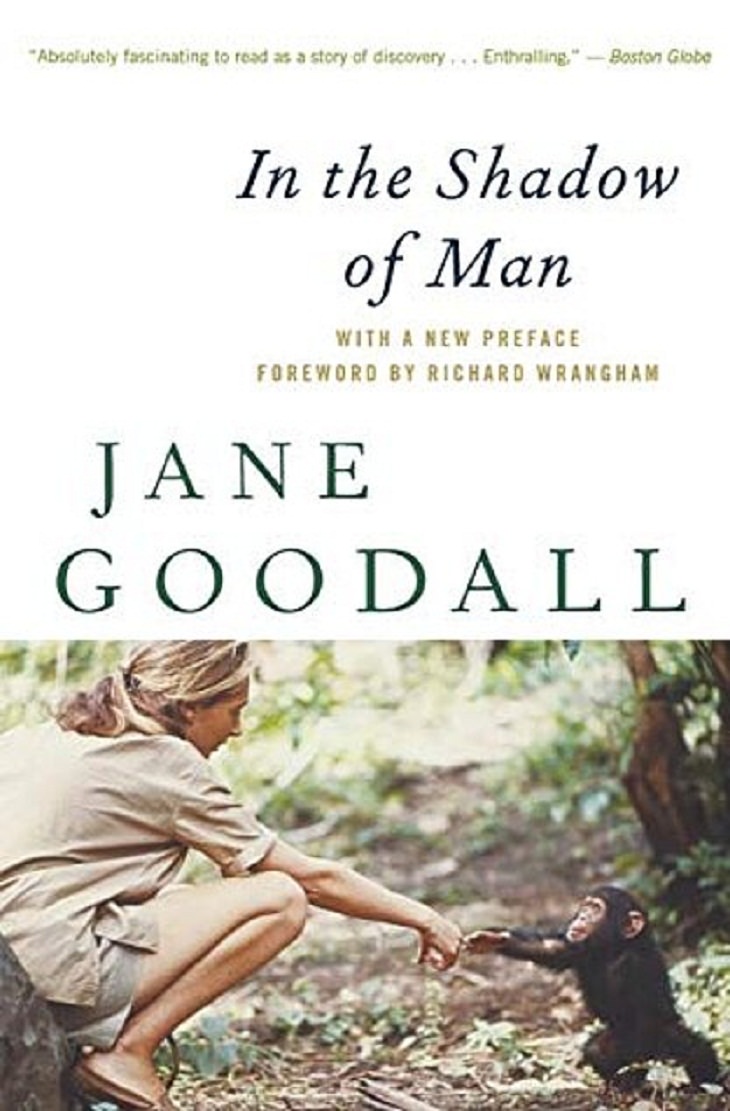 Jane Goodall is one of the world's greatest scientific adventuresses and is famous for having spent 25 years of her life in the jungles of Asia and Africa studying chimpanzees. In the Shadow of Man is her best-selling classic where she shares her experiences of the chimps she studied in the jungles of Gombe in Africa.
Amazingly, when Jane undertook this landmark study, she had no prior knowledge or formal training about chimpanzees. In fact, in the beginning, she uses bananas to lure chimps into her camp, which is quite entertaining. As she slowly spends more time with these animals and their surroundings, Jane gets to know their world much better.
Jane is a passionate storyteller, and her stories draw you into the world of chimps – from their struggles for dominance to rain dances – in a matter of seconds. She also defines their almost-human qualities very well, and that makes us appreciate these primates like never before.
Nearly 50 years after being published, In the Shadow of Man remains relevant and entertaining. The best-seller allows us to experience animals and jungles as they are, in their genuine glory.
4. All Creatures Great and Small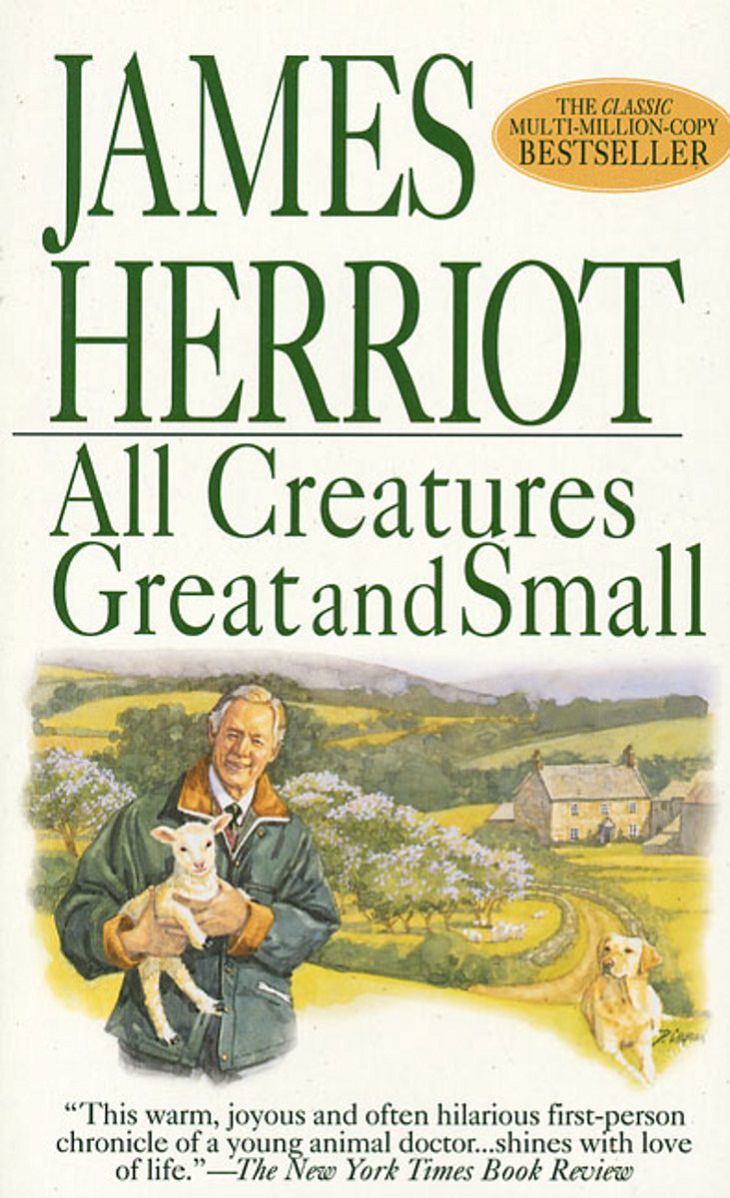 Author: James Herriot
What's it about?
"If having a soul means being able to feel love and loyalty and gratitude, then animals are better off than a lot of humans. You've nothing to worry about there."
James Herriot was an English veterinarian whose delightful stories of veterinary practice and country life have been charming readers for years. All Creatures Great and Small is one of his most popular books that depict the unique life of the author's animal patients. Set in the northern English countryside, Herriot fills his stories with delicious anecdotes about the colorful characters he meets – both animals and humans – and captures the local atmosphere brilliantly.
These marvelous tales are abounding in a deep love of life and a great deal of pathos. The idyllic setting only makes the reading experience that much more charming.
5. The Forest Unseen: A Year's Watch in Nature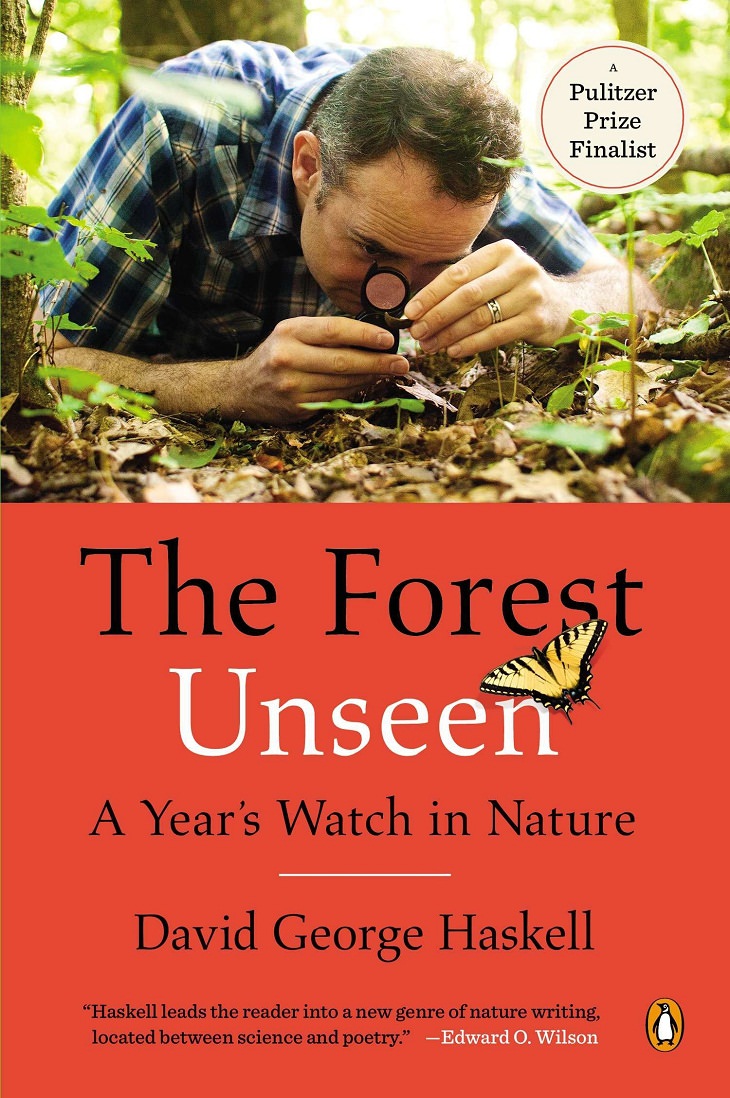 Author: David George Haskell
The premise of this book is simple – a biologist spends a year observing a small patch of old-growth forest in Tennessee. But The Forest Unseen is quite an engaging read. Each chapter in the book is marked by his visiting date to the small patch of forest ("the mandala," as Haskell calls it), and this serves as a window into the entire natural world. The topics he covers are extensive: trees, plants, birds, insects, reptiles, coyotes, rains and winds, and even sounds and seasons. Haskell provides information on seemingly boring subjects, like what happens beneath the tree bark and under the fallen leaves, and makes them fascinating. The more time he spends with the patch of land, the more he is able to teach the reader about the forest and its inhabitants.
Interestingly, the author's musings are almost philosophical. For example:
"I simultaneously feel profound closeness and unutterable distance. As I have come to know the mandala, I have more clearly seen my ecological and evolutionary kinship with the forest. This knowledge feels woven into my body, remaking me, or, more precisely, waking in me the ability to see how I was made all along."
The Forest Unseen isn't supposed to be finished in one sitting. It needs to be savored. It is slow, beautiful, and filled with meaning. It is a joyful read that brings you close to nature straight from your home.
6. The Wilderness Family: At Home with Africa's Wildlife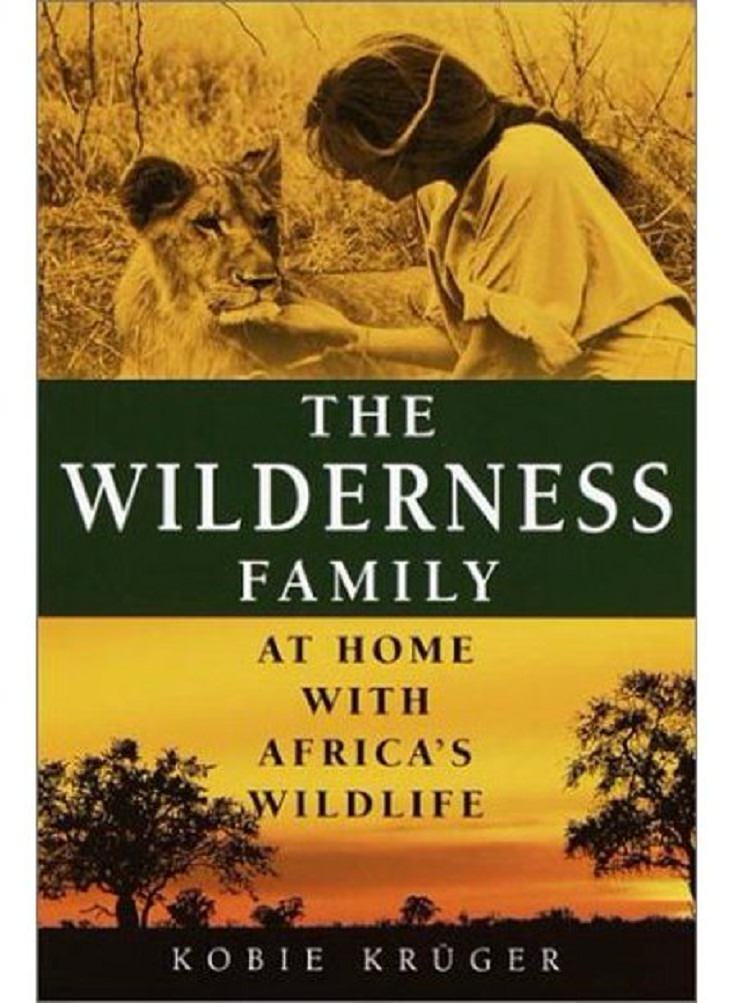 The Wilderness Family is the memoir of a woman named Kobie Kruger who penned her experience of living in the southern African wilderness for eleven years - from roughly 1980 to the 1990s - with her family. When Kobie's husband, Kobus, was appointed Game Ranger of the Kruger National Park in South Africa, the couple and their three kids decided to rise to the challenge. Thus began an amazing journey.
Each chapter of this book is delightful. Kobie's description of living in the cottage given to them in the national park is just so genuine and pleasant that it will warm the cockles of your heart. Their mornings are fun as they have breakfast in their garden while gazing at various animals at the river nearby, but their nights are nerve-wracking, especially for the mother, as she deals with the possibility of dangerous predators lurking just outside their window.
Just to put things in perspective, here is an extract from the very first page of the book:
"Our house on the north bank of the Letaba overlooked the merging rivers and the forested basin. Squirrels and mongooses played in our garden. Bushbuck and monkeys were daily visitors. A lone leopard patrolled the neighborhood at night. Other neighbors included baboons, hippos, elephants, and lions. Throughout the years, various strays and orphans from the animal kingdom were temporary members of our family. Our days were filled with magical moments and unforgettable adventures."
Kobie's role as wife, mother, and homemaker is the soul of this book. Her writing style is simple, but she describes her unique and wild world with much humor and charm. The heartwarming anecdotes about her unusual encounters and her family's challenges of living in the wild are what make The Wilderness Family such a special and unputdownable read.
7. Life on Earth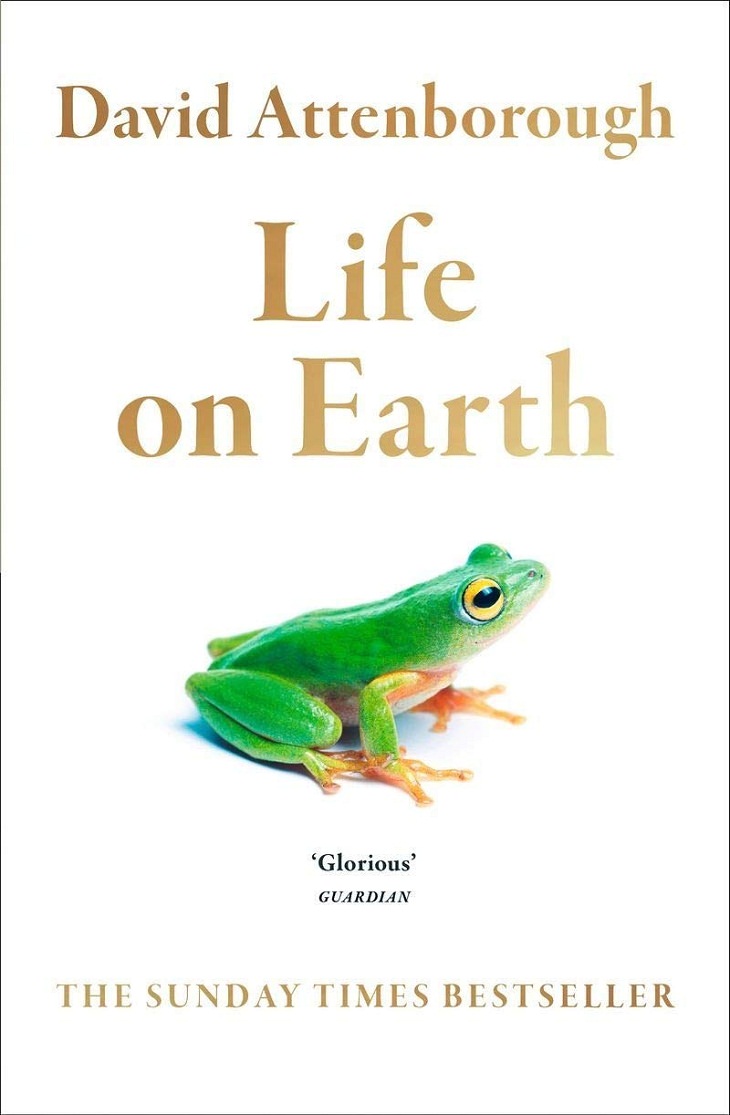 Author: David Attenborough
David Attenborough is perhaps the most talented natural historian the world has ever been blessed with. Throughout his illustrious career, he authored several important books about the natural world. Life on Earth is an essential read for anyone who wants to understand more about the history of life on our planet from millions of years ago to the present day. With fantastic colorful pictures and simple language, the book is an encyclopedic resource for nature lovers.
While the book was first published in 1979, the information presented is still important. Attenborough tells the readers about behaviorisms, social skills, intelligence, and cooperation in different species. From bacteria to invertebrates, from plants, insects, fish, amphibians, reptiles, and mammals, to humans – the author covers it all. Most importantly, though, Attenborough makes sure that we understand how special earth is and why we should take a close look at the natural world around us, why we should appreciate and protect it. We will leave you with these words from the book:
"The fact is that no species has ever had such wholesale control over everything on earth, living or dead, as we now have. That lays upon us, whether we like it or not, an awesome responsibility. In our hands now lies not only our own future, but that of all other living creatures with whom we share the earth."
Share this list with your loved ones!