These New Indian Hills Signs Made Us Burst Out Laughing!
Are you someone who can appreciate a clever pun or two? If so, you could be familiar with Vince Rozmiarek, the unofficial 'pun-master' of Colorado and author of the famous Indian Hills sign. We featured his puntastic works previously here and here, and we're glad to announce that this post is another long-awaited release of his latest punny signs. But even if you're not familiar with these signs per se, scroll down and you won't regret it. These hilarious signs are sure to put a smile on your face and a spring in your step!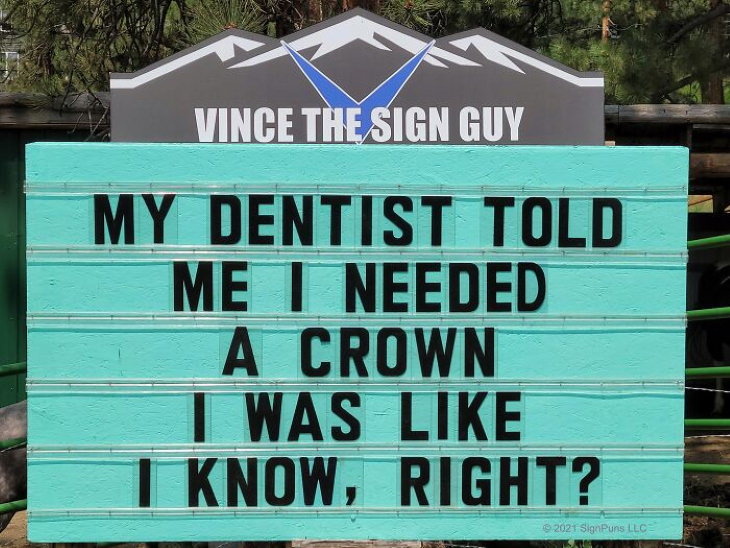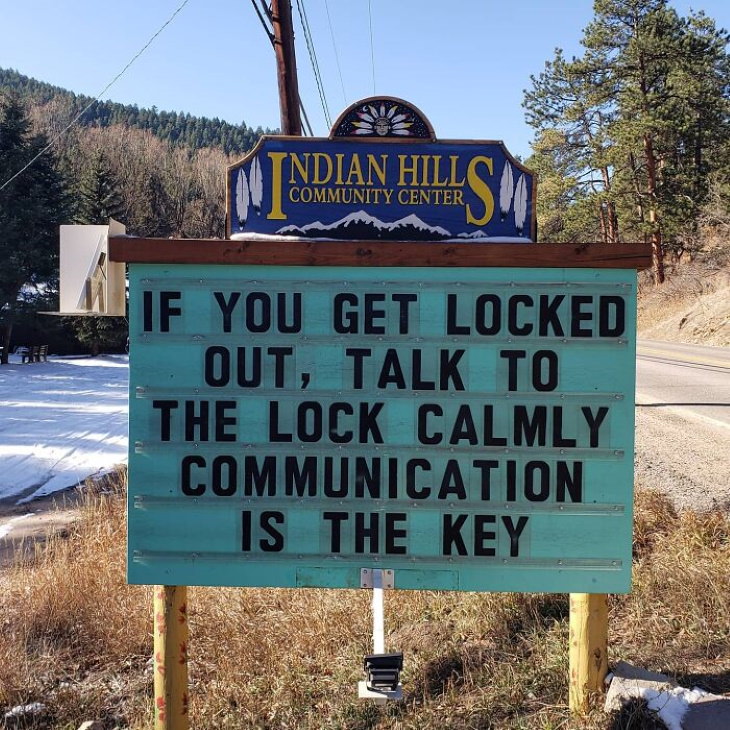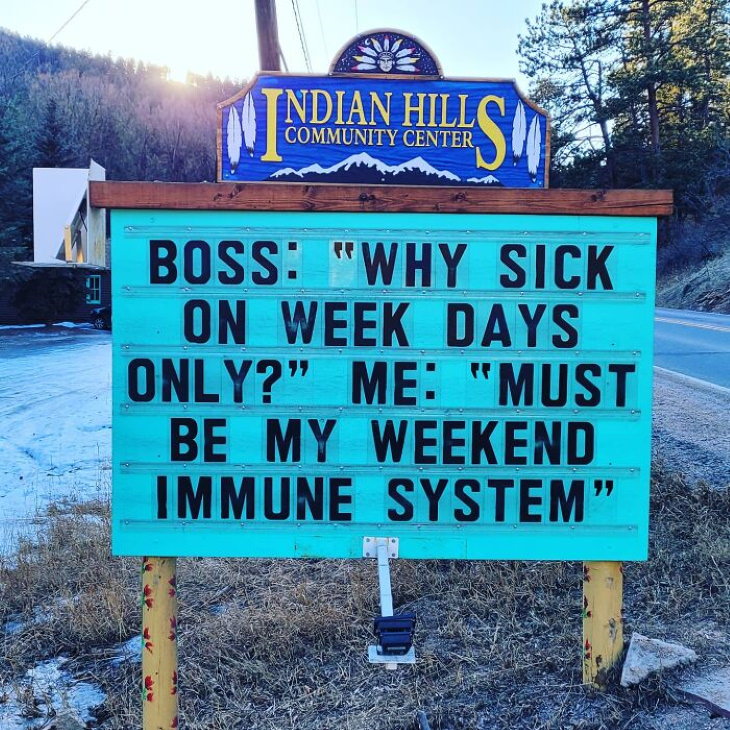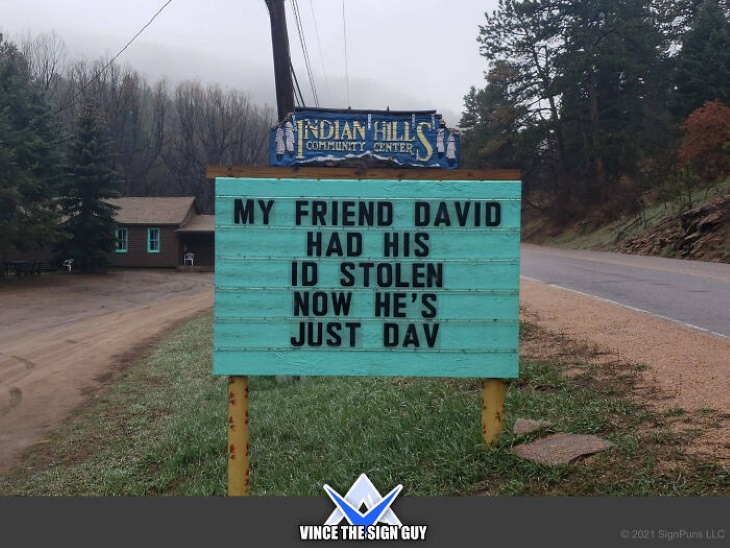 Why not share these funny puns with family and friends?