What could be better than a mixture of funny signs and clever puns? In our books, few things can compare with the hilarity potential of that combination! And the funny signs that appear on the Indian Hills Community Center's sign on a regular basis have reached legendary status among those who can appreciate a good pun. This famous sign in Colorado is curated by Vince Rozmiarek, a Colorado native, who continues creating new ever more creative and punny signs all the time, we wish we had his talent.
Below we've collected 30 of the best and freshest puns featured on the Indian Hills sign. But we also featured some of these hilarious signs in a previous article titled 30 Hilarious Puns Featured On Indian Hills' Sign, so make sure to take a peek at that, too.
1.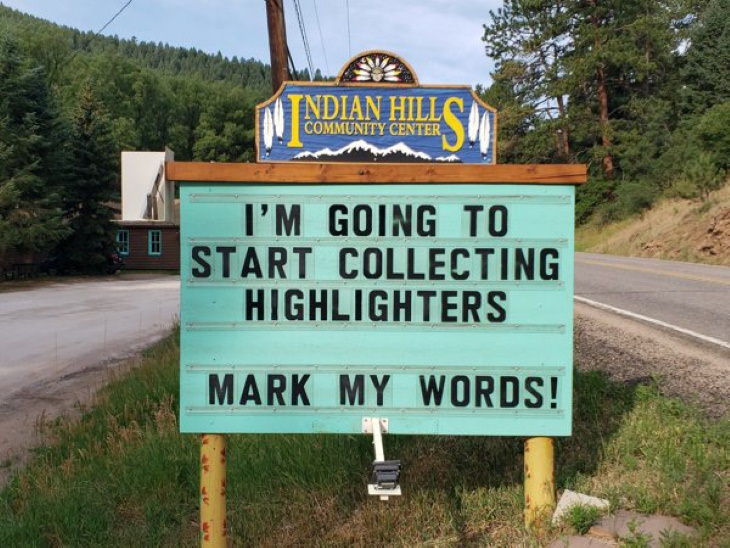 2.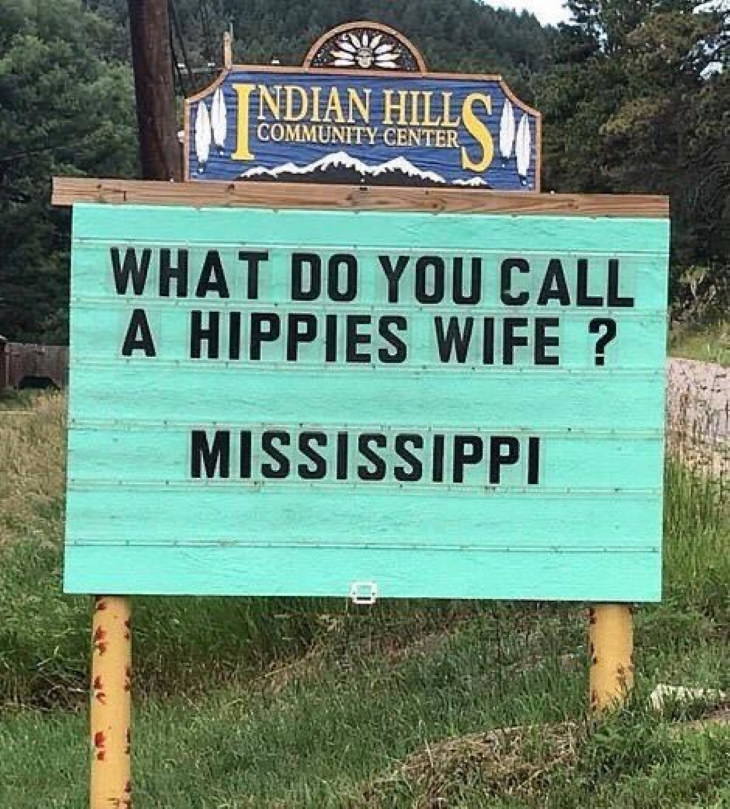 3.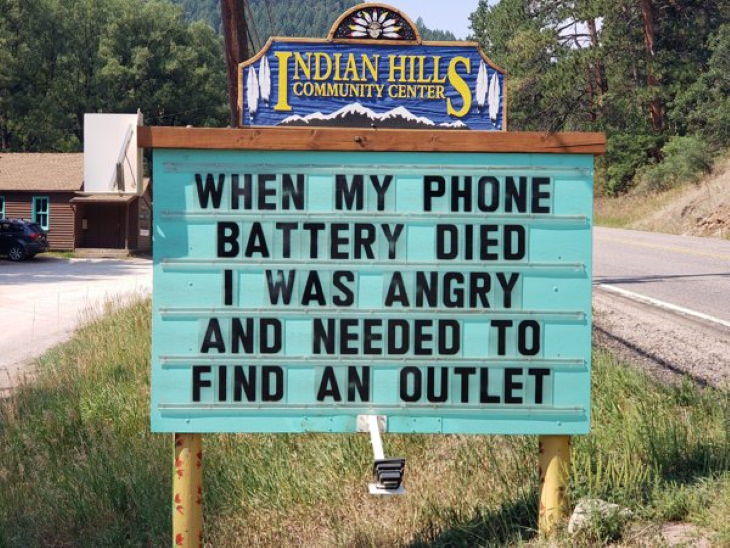 4.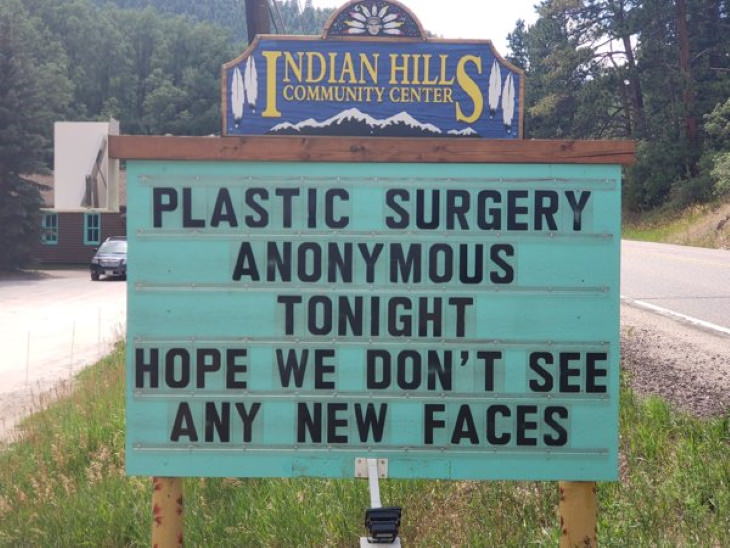 5.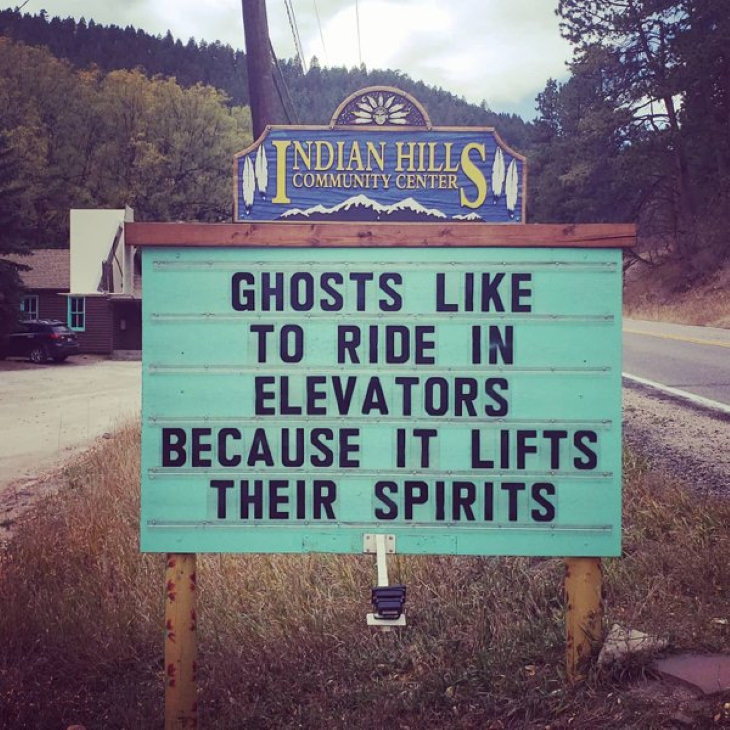 6.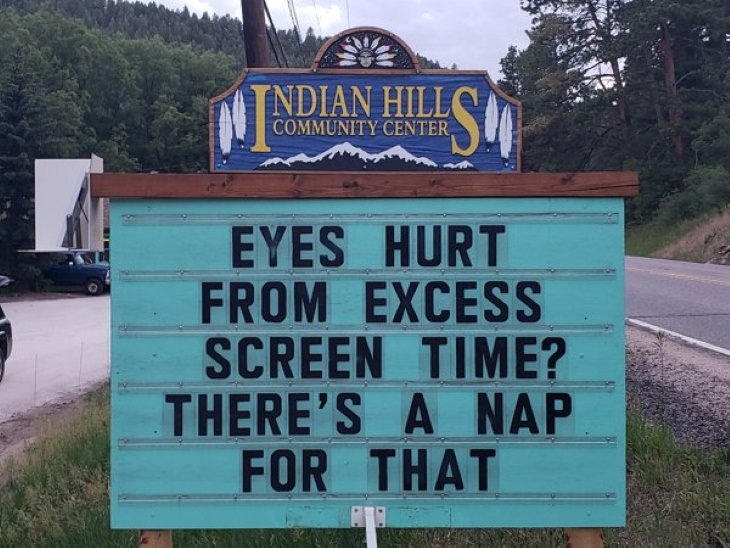 7.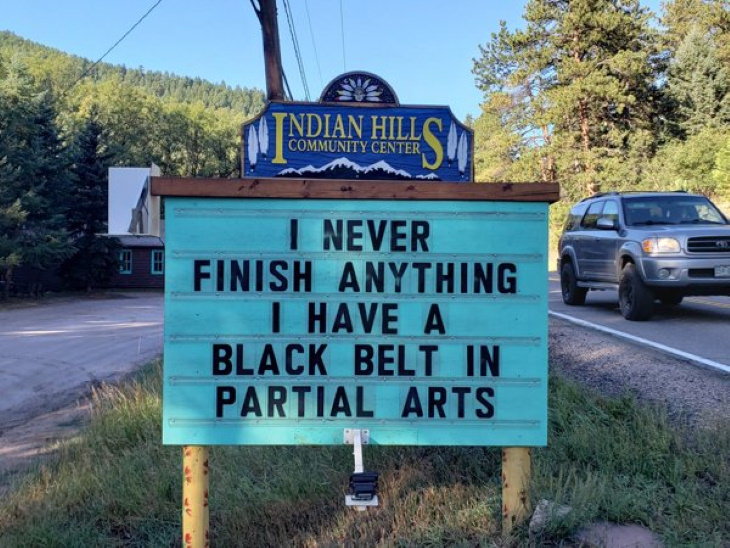 8.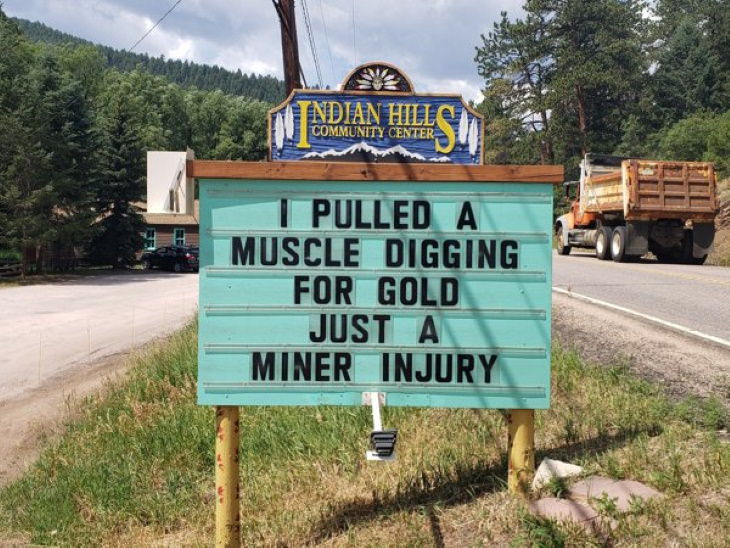 9.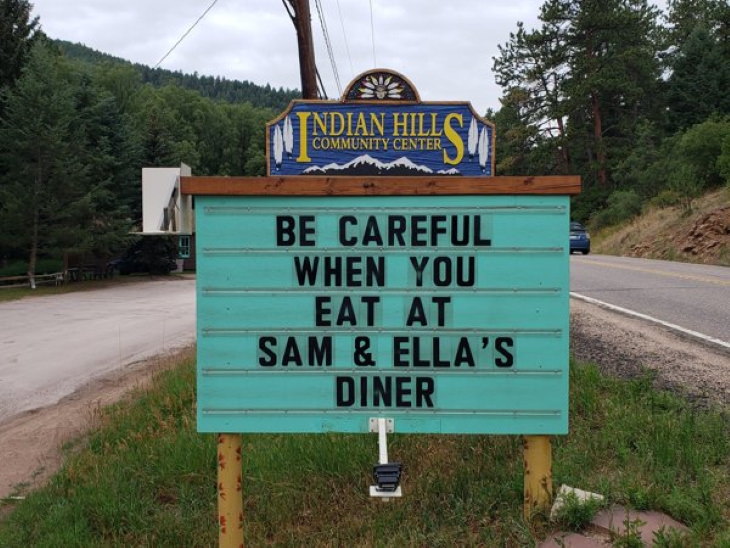 10.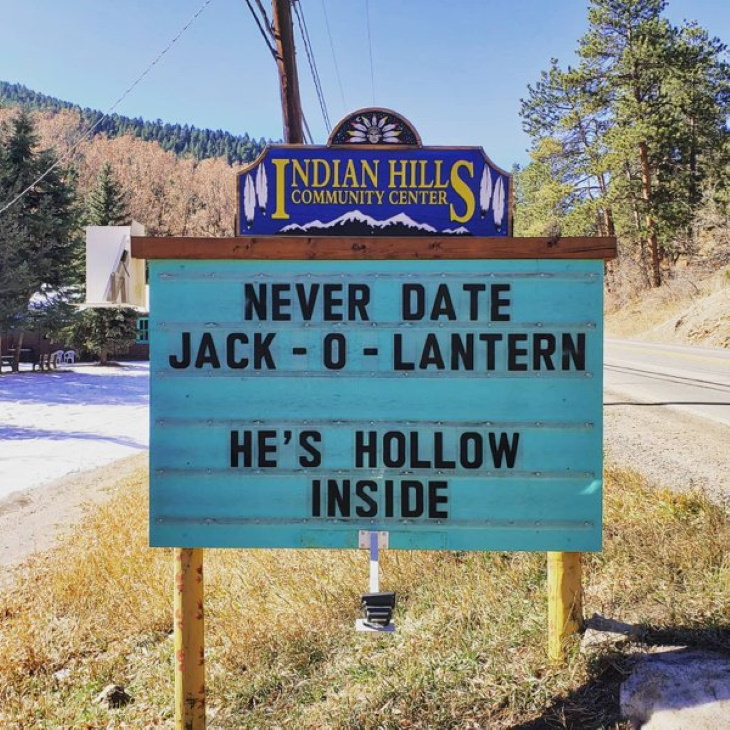 11.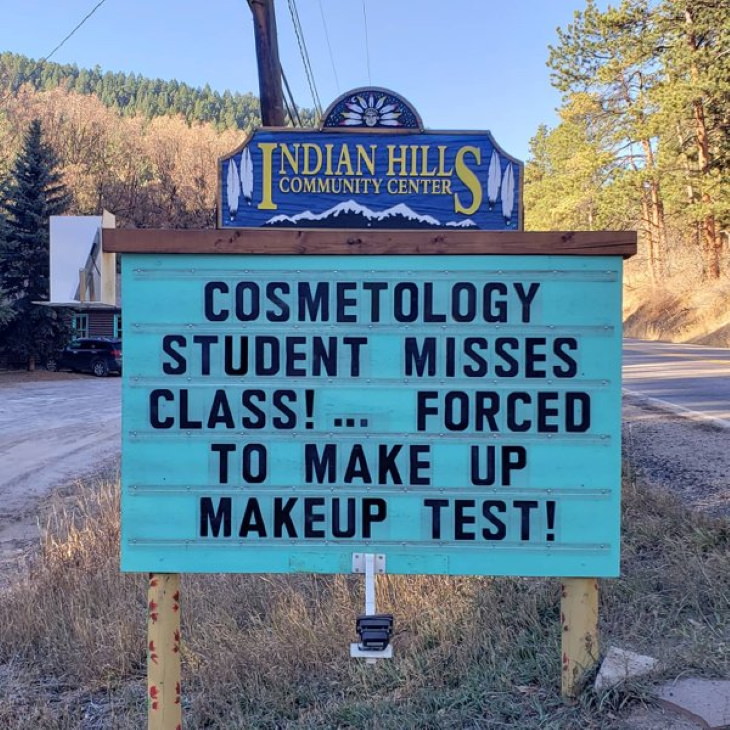 12.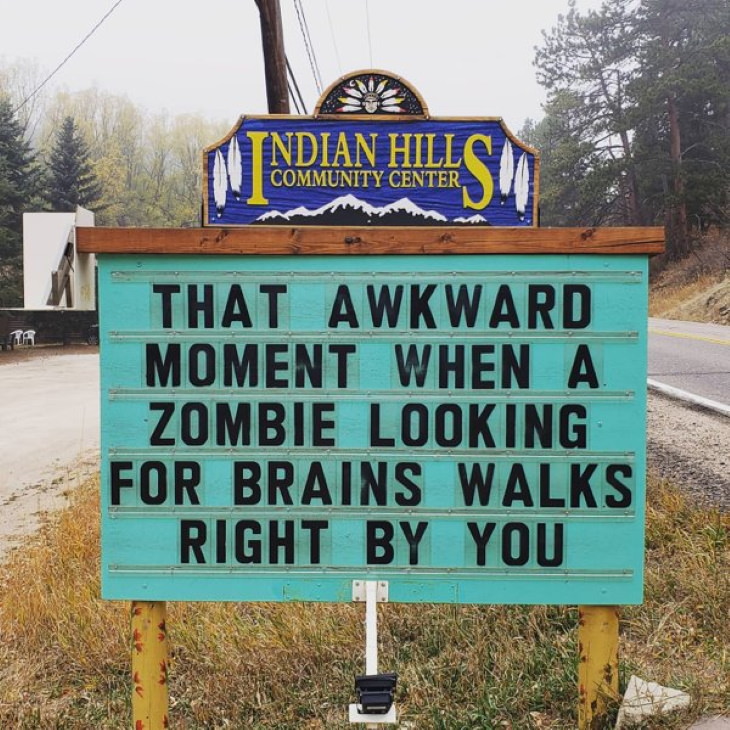 13.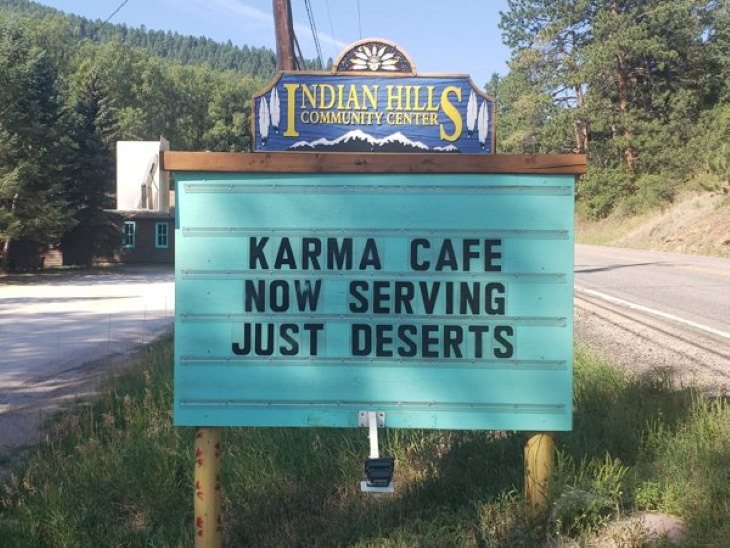 14.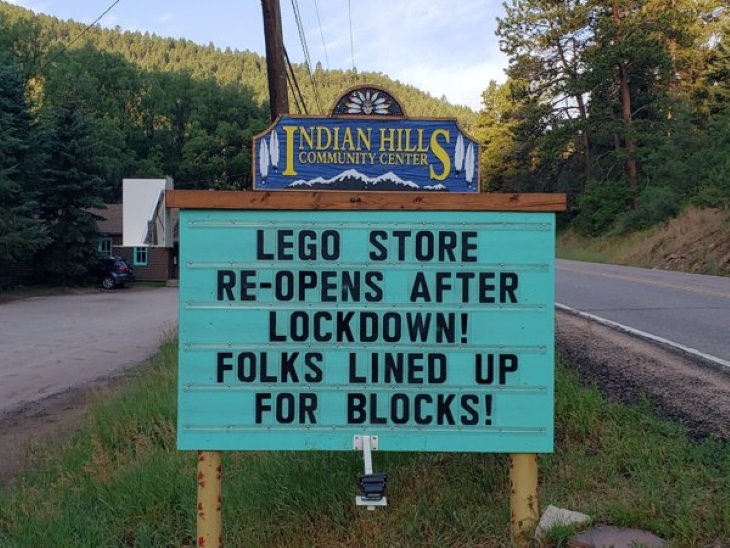 15.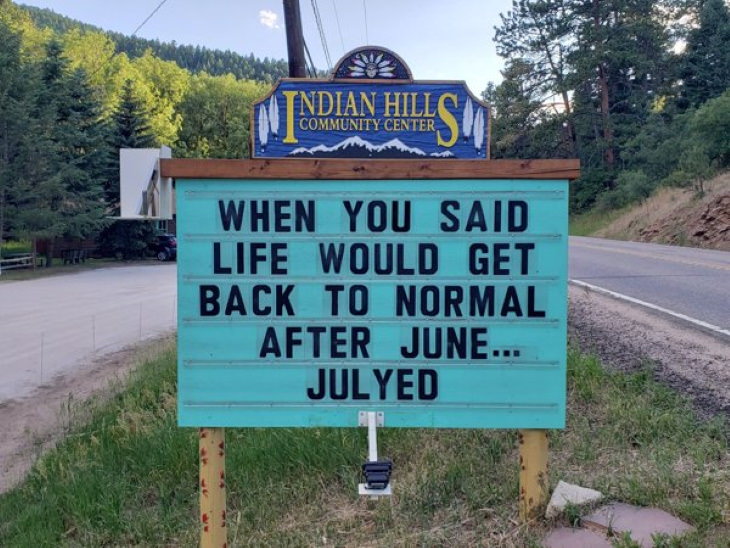 16.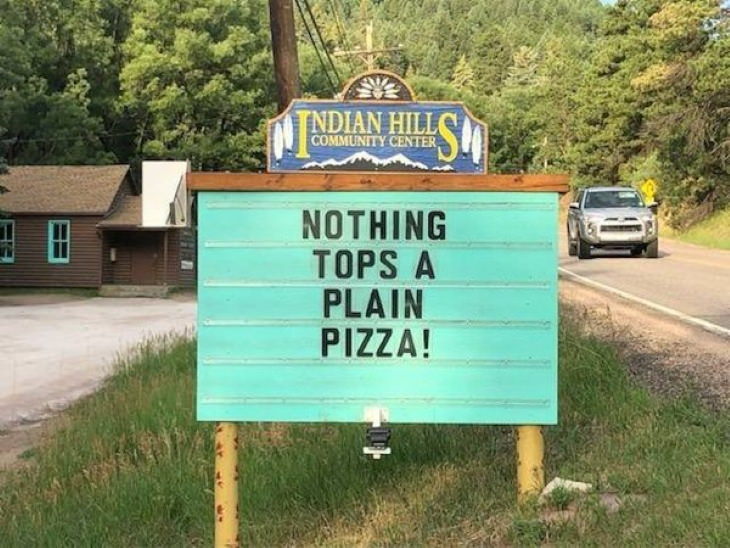 17.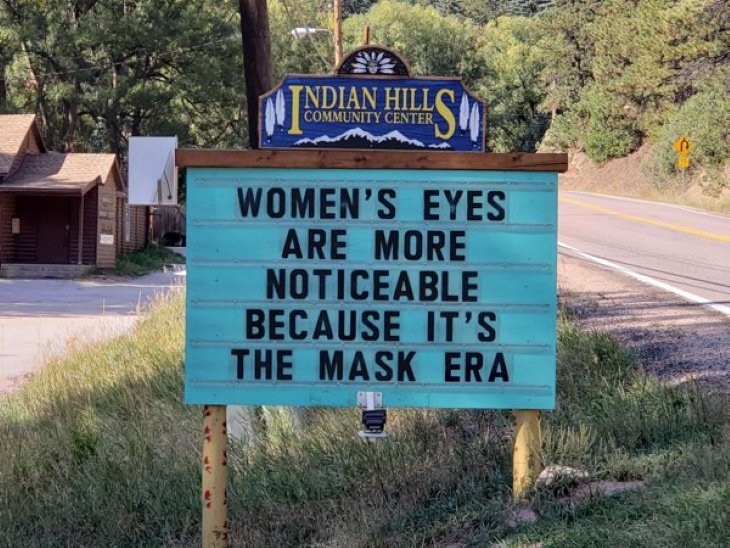 18.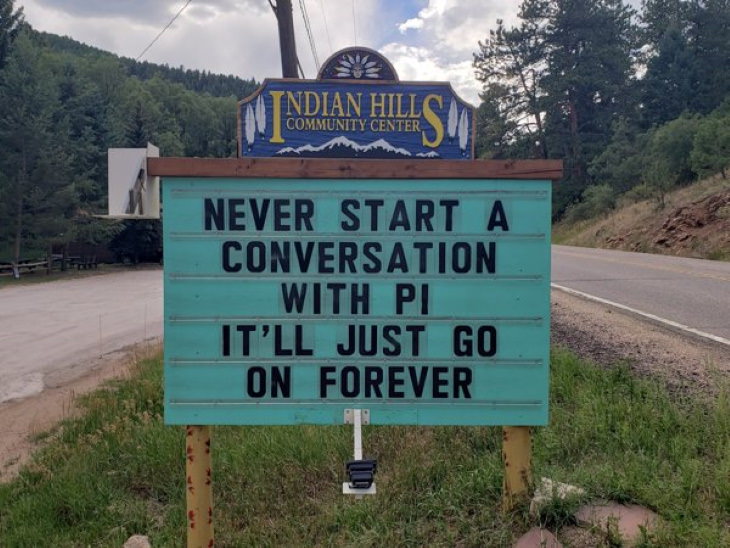 19.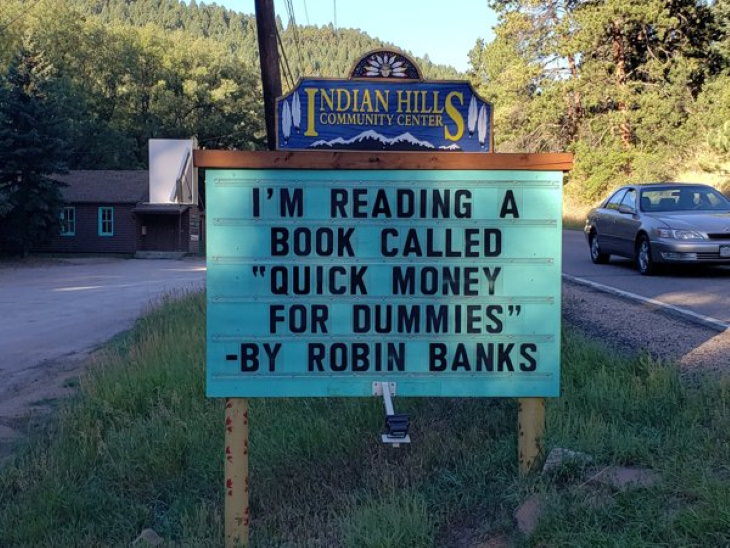 20.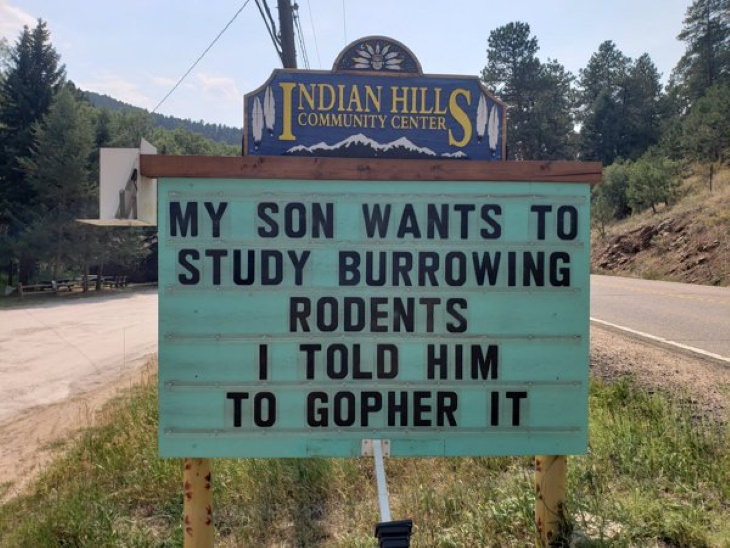 21.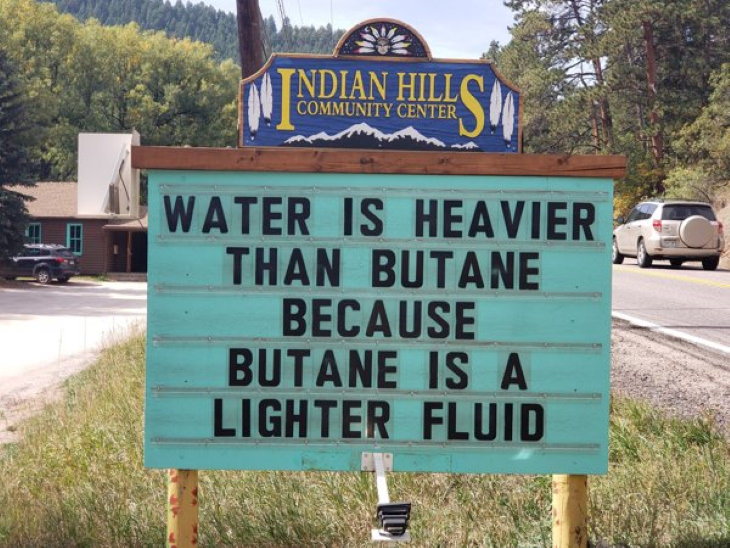 22.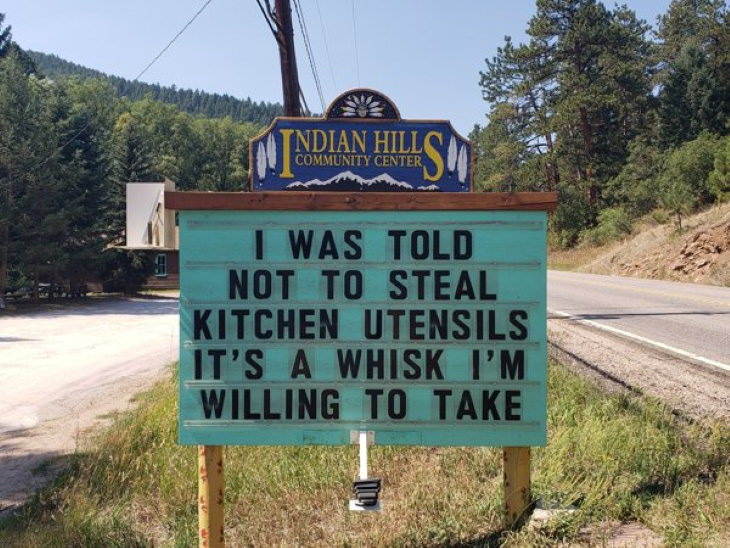 23.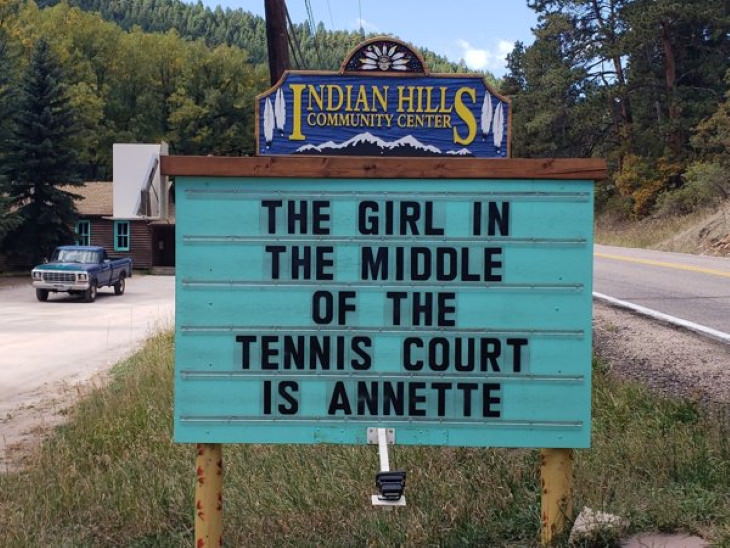 24.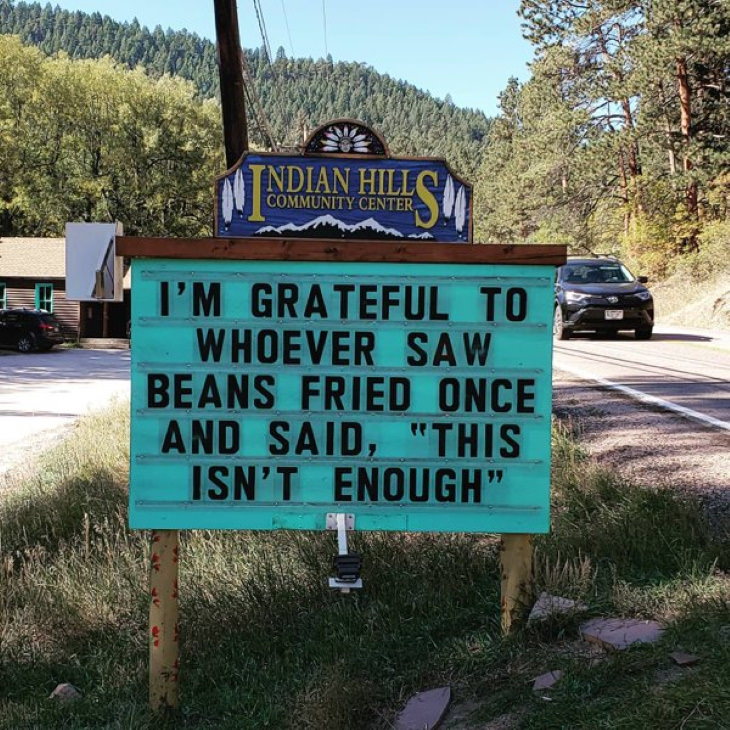 25.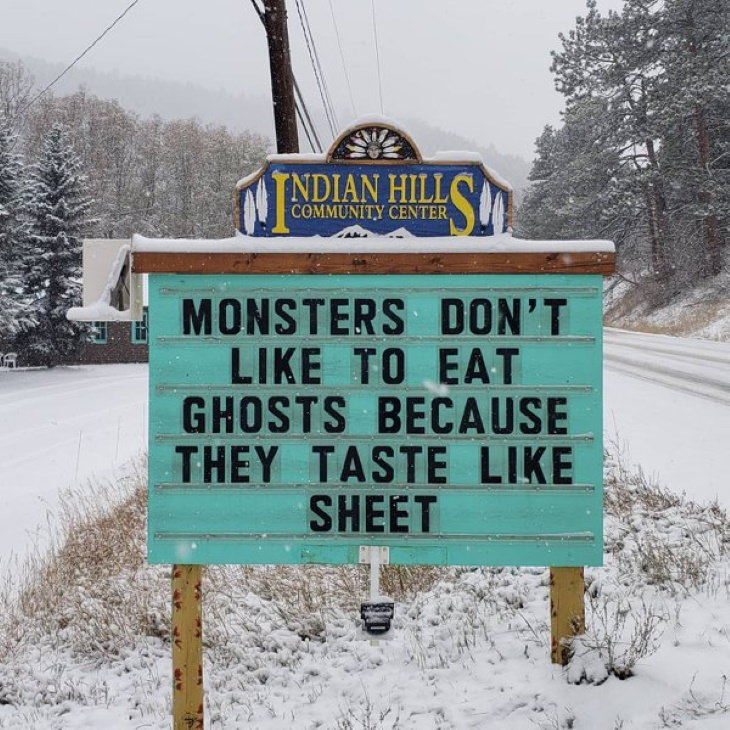 26.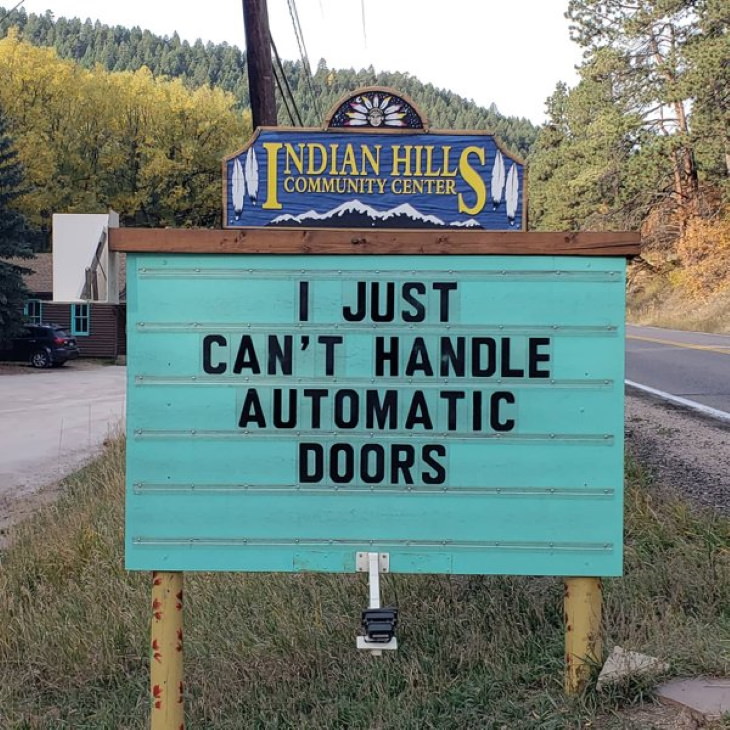 27.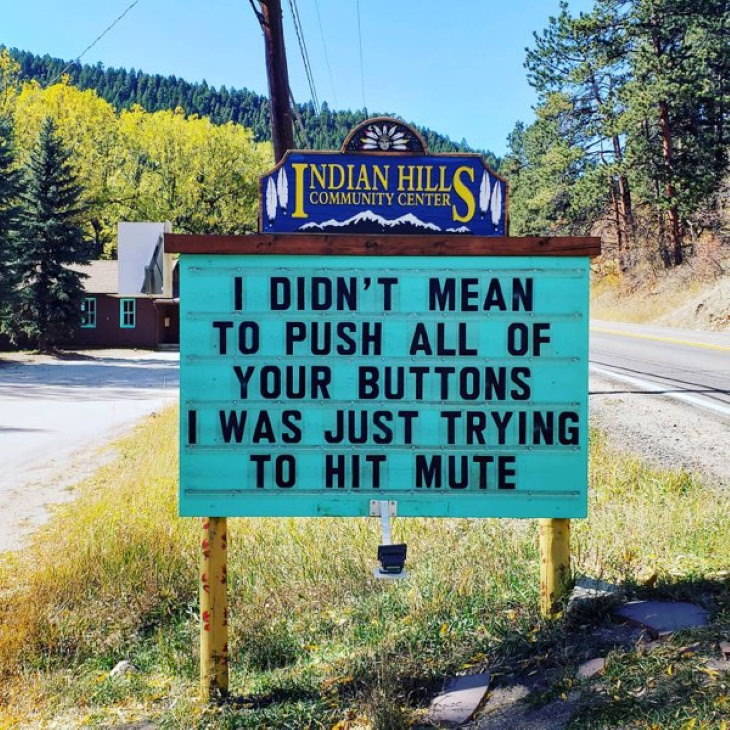 28.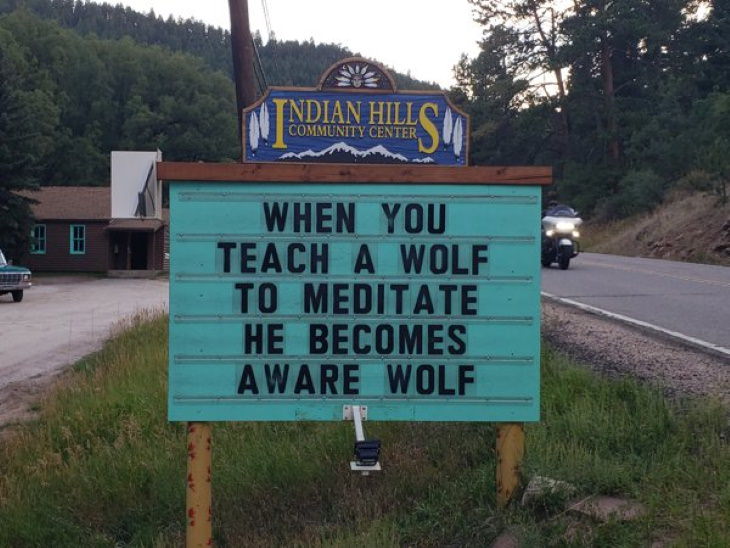 29.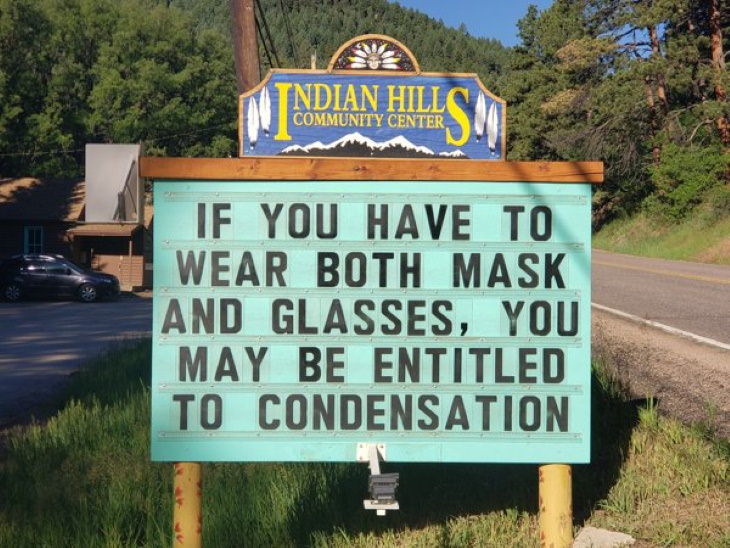 30.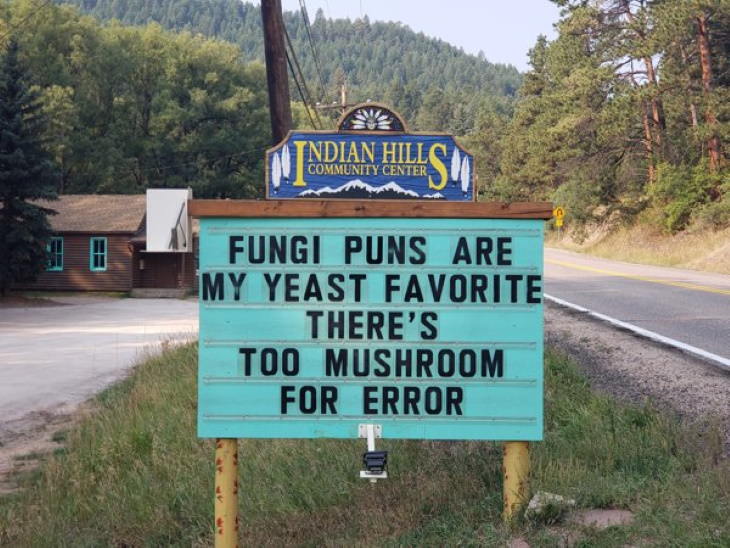 Share these hilarious puns with family and friends!