It is hard to understand why someone would give up all their possessions and live in reclusion, especially today when everyone is obsessed with technology. New York-based photographer Joey L delves into the world of religious ascetics who devoted their lives to find spiritual liberation.

Joey has taken vivid portraits of monks and spiritualists starting in Northern Ethiopia all the way to Varanasi, India. His portraits are mainly of Aghoris, who live on burial grounds in India and are known to engage in postmortem rituals such as smearing human ashes on their bodies and crafting skull bowls from actual corpses. "The Aghori have a profound connection with the dead. Death is not a fearsome concept, but a passing from the world of illusion," says filmaker Cale Glendening who travelled with Joey L and captured behind-the-scenes moments that eventually turned into a fascinating documentary called "Beyond". You can watch it below below.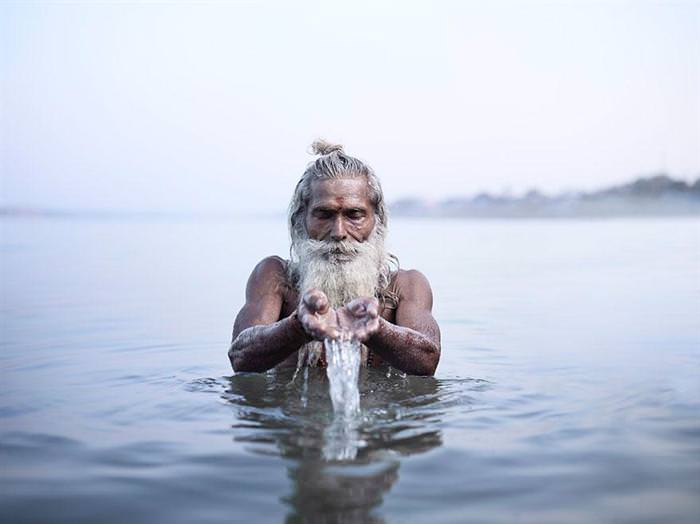 Morning rituals in the Ganges River, the most sacred river in Hinduism. Varanasi, India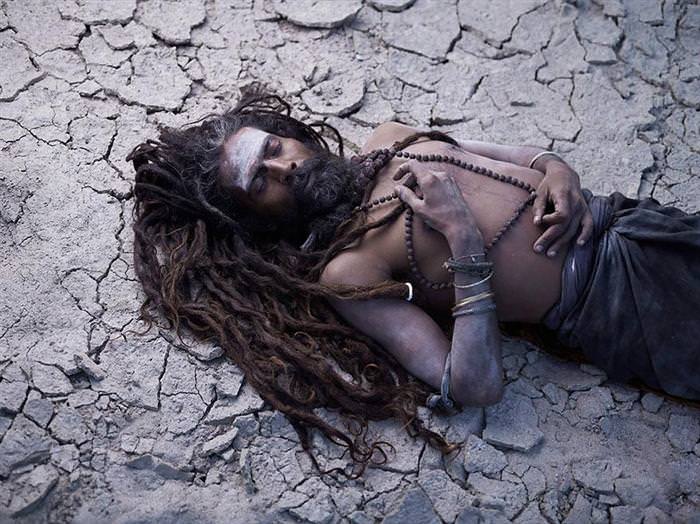 Aghori sadhus smear themselves with human ash, which is the last rite of the material body. Varanasi, India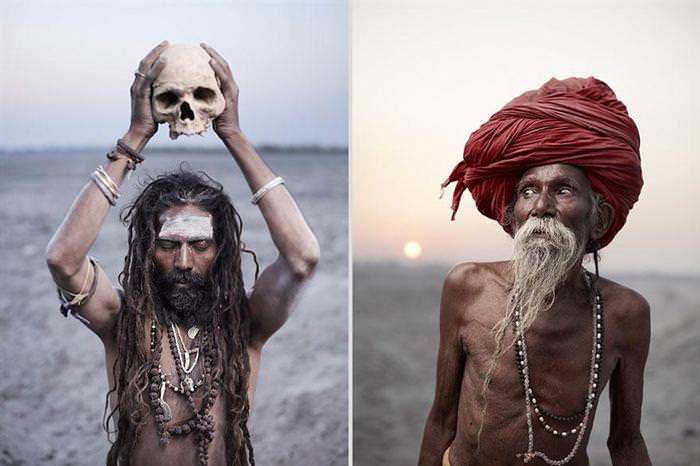 Left: The Aghori worship the dead. Death is the next step after the illusion of life . Varanasi, India Right: Lal Baba ran away from home in Bihar Siwan to avoid a fixed marriage . Uncertain about his future, he r took up the lifelong task of becoming a sadhu. Varanasi, India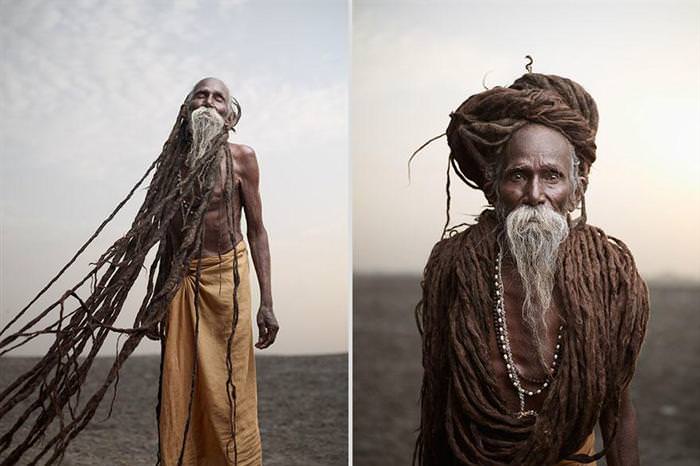 Lal Baba has grown his deadlocks for 40 years. Dreadlocks are a sign of spirituality and renunciation.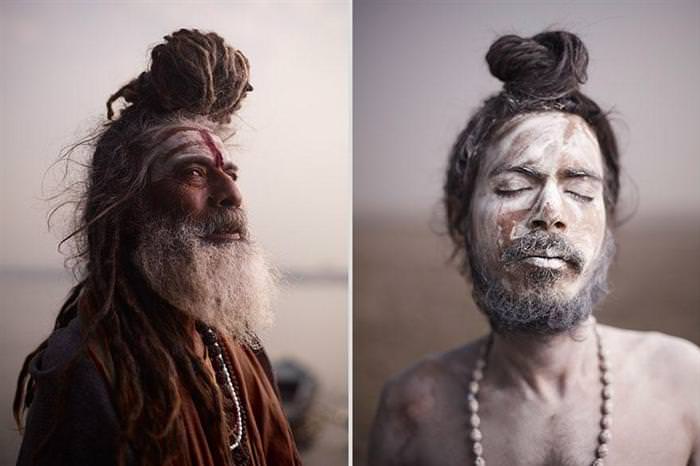 Baba Mooni conducting an Aghori Prayer (Puja) in Varanasi, India

Right: Magesh used to be an IT computer consultant. He left to devote himself to Aghora. He's been practicing for many years and does not miss his old life. Varanasi, India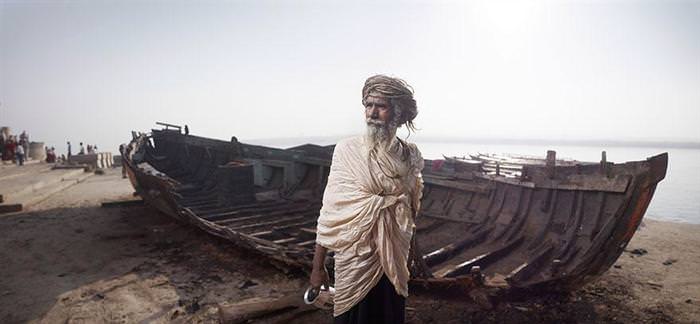 Ram Das standing next to a wrecked boat in Varanasi, India.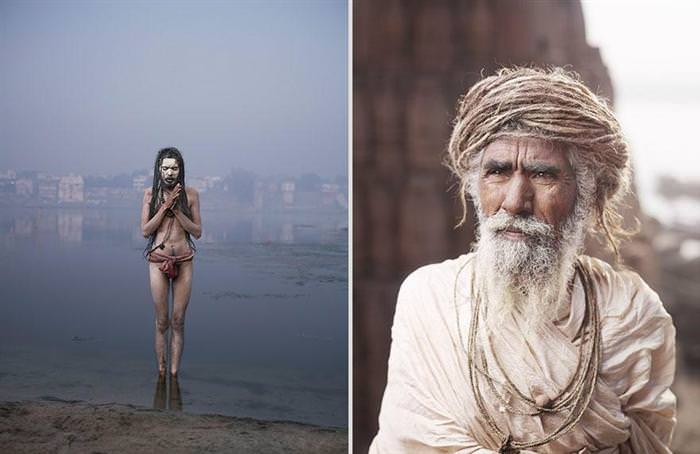 Right: Baba Mooni conducting Aghori Puja in Varanasi, India
Right: "Perhaps I will live even longer than 101, maybe 101 years more. I know a monk who is 80 years old, but he acts very old. He is not like me."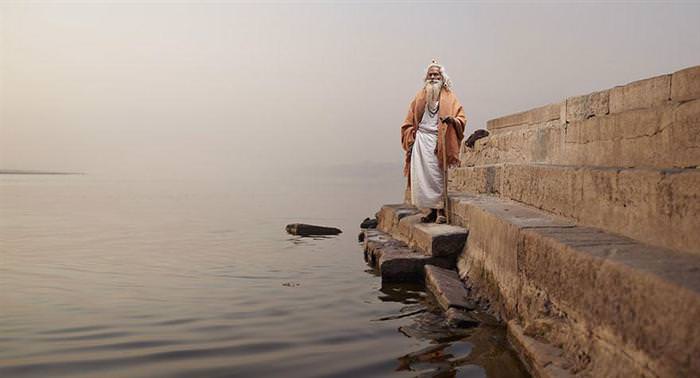 Baba Vijay Nund n the banks of the Ganges River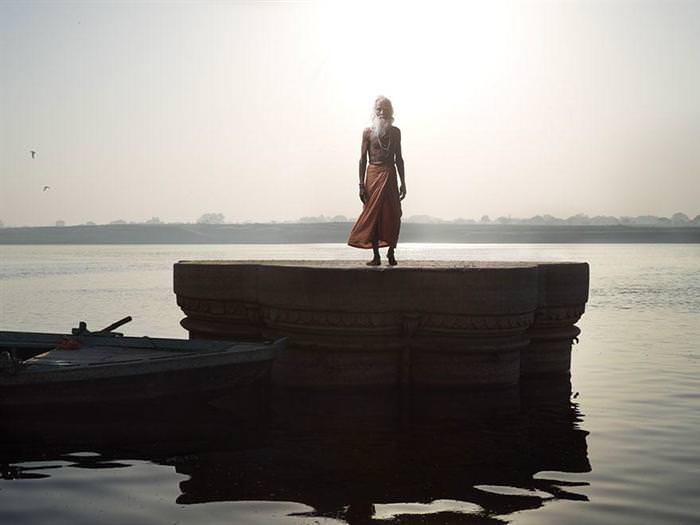 Sunken temple in Varanasi, India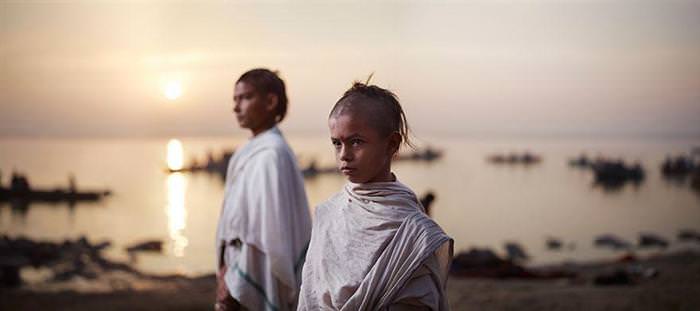 Batuk Students, Varanasi, India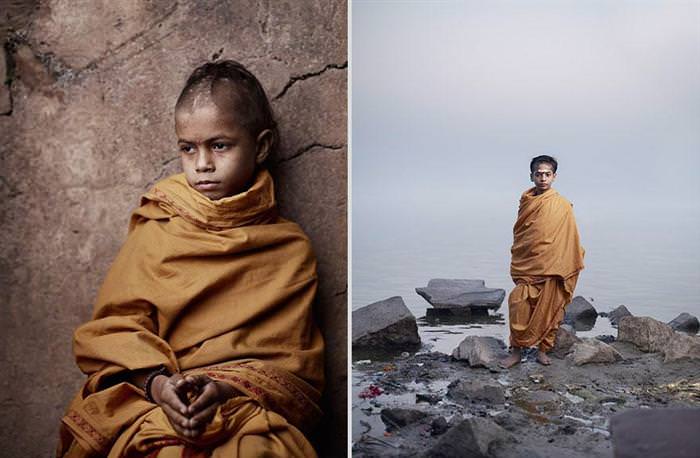 Batuk Students, Varanasi, India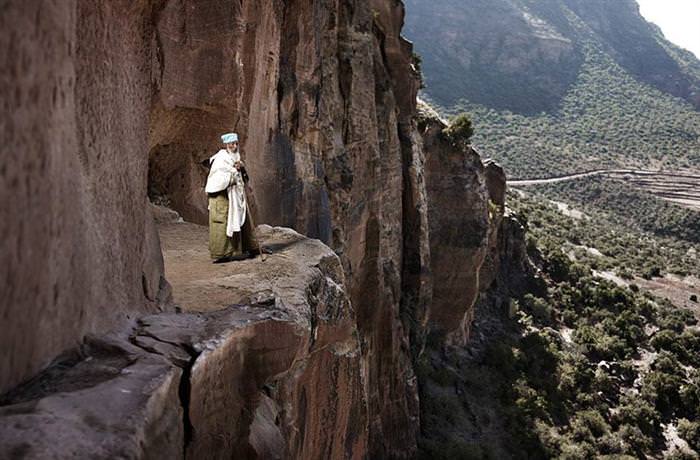 "I came from my village, from the countryside to learn. I didn't go home. I preferred to stay here. I've been here for 43 years." Aba Yohannis monastery – 74 years old
Baba Vijay Nund rows a boat along the Ganges River. Varanasi, India
Cale Glendening's documentary, "Beyond":