A tiny orphaned kitten was taken into a cat sanctuary for a second chance at life. That's where she met a dog, who was mourning the loss of her puppies. She walked right up to the friendly canine and started to snuggle with her. Can you blame him? Cute kittens are the best!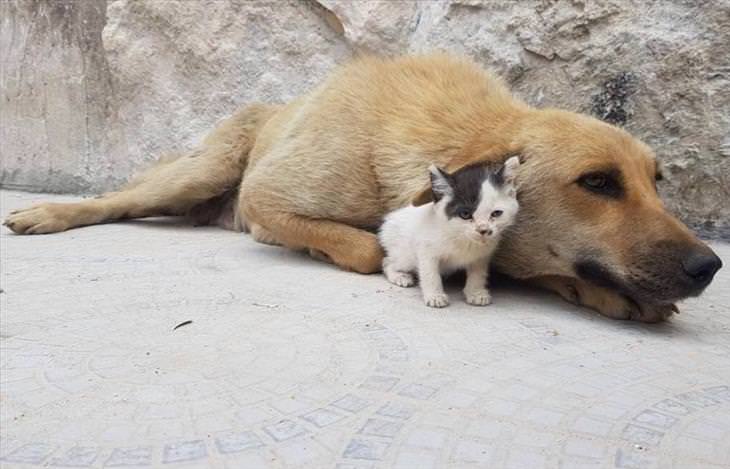 Mohammad Alaa Jaleel, who founded Il Gattaro d'Aleppo (The Cat Man of Aleppo), provides a refuge for cats that have been abandoned due to the war in Syria. One day, he came across a street dog named Amira, and decided to take her in too. When they discovered that she was pregnant, Alaa gave up his room so that she could have a comfortable place to rest.
A couple of weeks ago, Amira went into labor, but sadly, all three puppies were stillborn. It left her heartbroken. They gave her a stuffed teddy bear and tried to cuddle with her because she was very sad. This is when Junior, a kitten rescued from the streets, noticed the teddy bear and decided to approach it and the dog.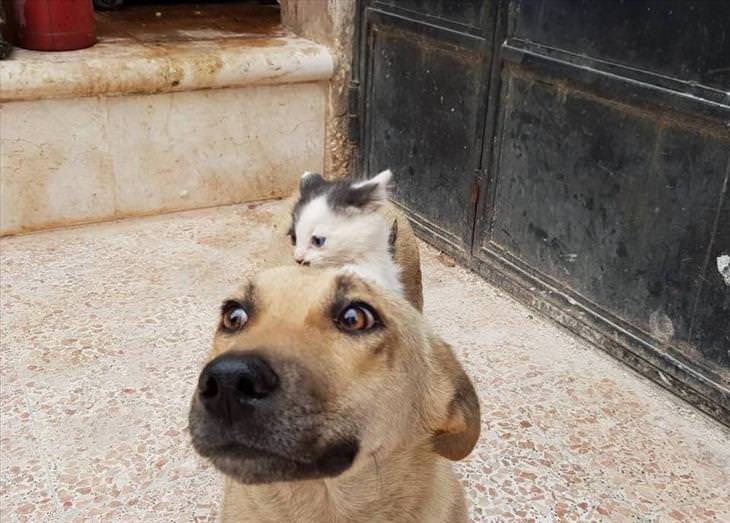 She slowly walked up to Amira and eventually made her way to her paws. She then proceeded to rub her face on her, and this was when things began to change.
A couple of days later, Amira was no longer holding onto her teddy bear. Instead, she was playing with a small kitten on her back and tending to her like a mother would her puppies. The kitten was climbing on her back and Amira was completely fine with it. In fact, Amira even seemed to be smiling.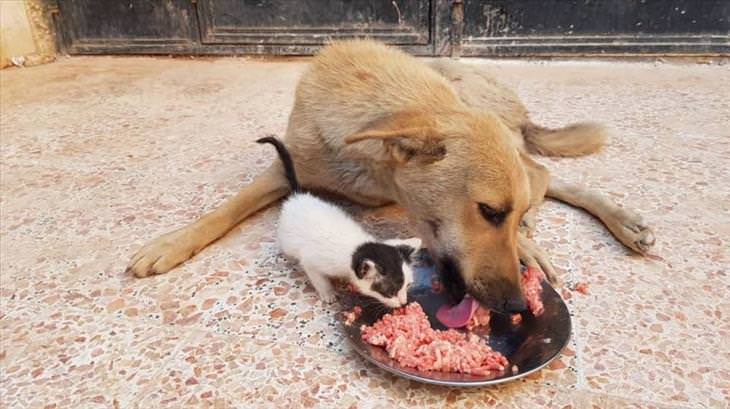 They now do everything together. Amira will even share her food with Junior, watching over her every step of the way. The sweet dog needed the kitten just as much as the kitten needed her. They have both had a rough life, but now they have each other and their hearts are full of love.