Part of what makes the internet such a great tool is that it's overflowing with useful information. Discovering a great website, for instance, can make your life so much easier. Today, we have collected some unique sites that we believe you may find handy someday. These include websites that make cooking easy to ones that help you identify any song after humming a few bars. Scroll on and bookmark the sites that cater to your needs!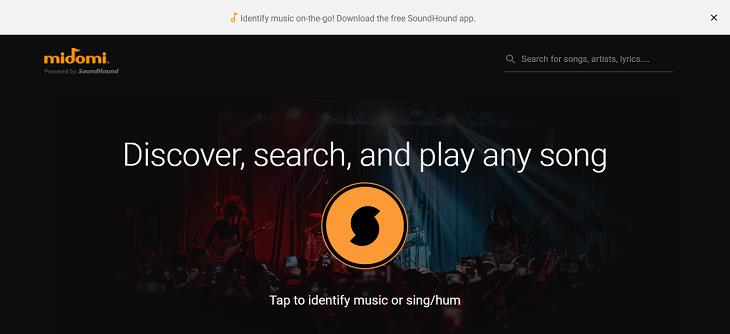 Have you ever found yourself in a situation where you want to listen to a song you once loved or heard, but you just can't recall it? You try and use Google, but the lyrics escape your mind. Midomi is an amazing tool that can identify any song by humming or singing it. Just hum the tunes of the song you're looking for into your computer's microphone for about 10 seconds, and the site's search engine will do the rest. Once the song is found, you'll be provided with all of the information about the track, including the artist's name and title.
2. Supercook - For Finding Recipes With Ingredients You Have at Home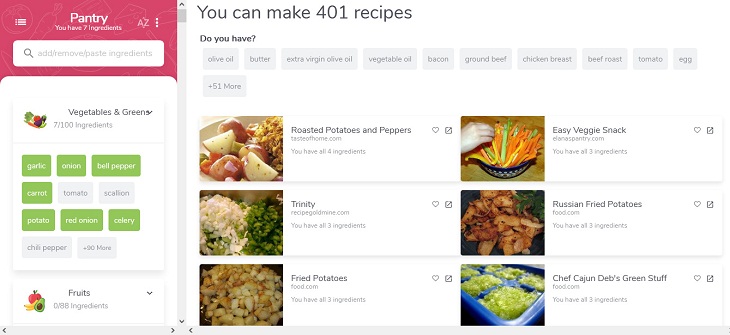 SuperCook is unlike any other recipe site you would've used. Let's say you're at home on a weekend and want to make a quick dinner. It's late, and you only have a handful of ingredients in the pantry. What do you do? With Supercook, you enter your list of ingredients (such as oils, spices, or sauces), and the site will find recipes that match your ingredients. That means you won't have to run to the grocery store for a missing ingredient and can instead focus on making something new with what you have.
Supercook has thousands of ingredients broken down into categories, like fruits, vegetables, meat, and many more.
3. Earth.fm - For Listening to Nature Sounds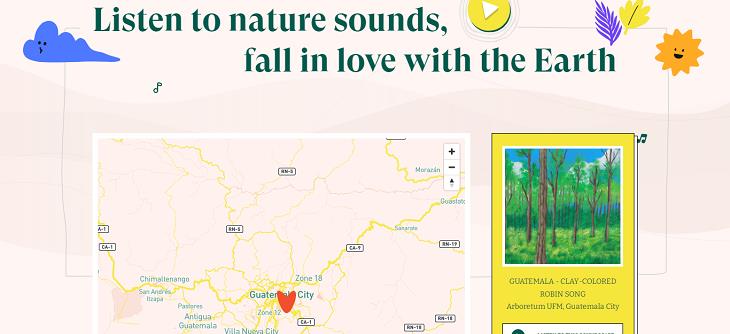 Earth.fm is a wonderful tool that allows you to fall in love with our planet's natural sounds. The site brings together recordings of natural soundscapes from around the world. Here, you can listen to long-tailed parakeets in Malaysia and peacocks in India, or simply enjoy the forest sounds of Africa. The sounds are collected from countless contributors who record them in the natural habitat from places like Ghana, Brazil, India, Spain, Norway, New Zealand, and the United Kingdom.
Earth.fm features sound recordings from national parks like the Everglades and allows users to create their own specialized playlists of sounds available on the site.
4. Zamzar - For Converting Any File for Free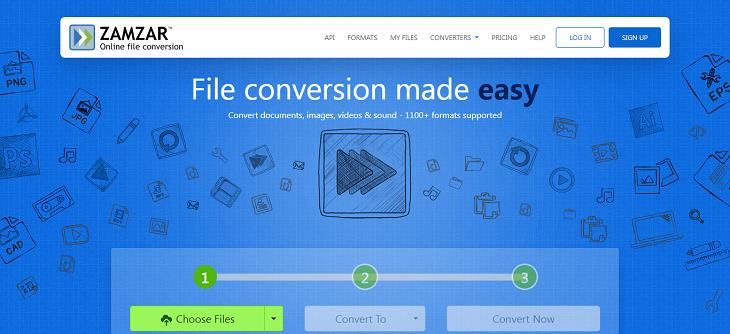 With Zamzar, you won't need to download any software to convert your files. It's a free online universal file converter that can help you convert almost any file format, including video, audio, images, documents, e-books, and many more. You don't even need to make an account for the conversion. Just upload the file you need to convert and choose the format you want to change it into.
5. Skyscanner - For Finding the Best Flight Deals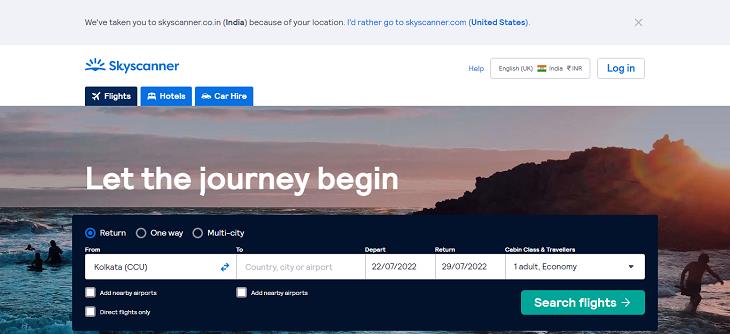 Want to save money when traveling? Use Skyscanner. This metasearch engine makes planning your next trip easy, as it helps you find the best flight deals based on a range of criteria. So, instead of checking every airline individually, you can use Skyscanner, as it's much faster and will show you the best prices from your favorite travel brands. The free website also shows deals on hotels and car rentals - not just flights.
6. Have I Been Pwned? - To Check If Your Personal Data Has Been Compromised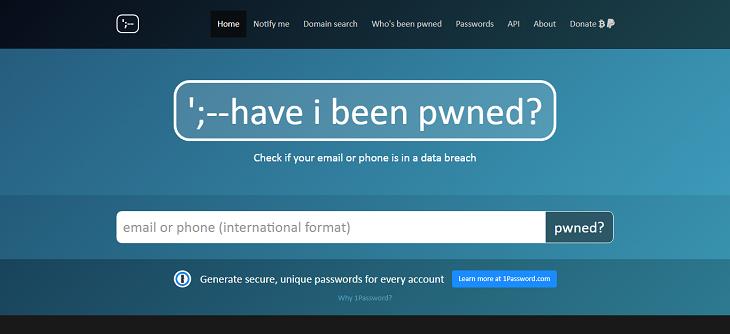 'Have I Been Pwned?' is a free service for people to know if their account or phone number has been caught up in a data breach. Created by Troy Hunt, a regional director at Microsoft and an expert on web security, the tool lets you find out if your data has been exploited - just enter an email address, phone number, or username. It does so by thoroughly searching a database of accounts that have been misused in data breaches over the years.
'Have I Been Pwned?' has been around for almost a decade and became an essential tool for everyday internet users, organizations, and even governments.
7. Time.is - For Finding the Exact Time At Any Location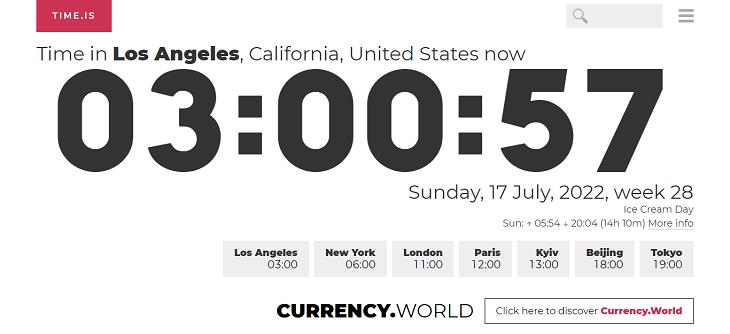 'Time.is' has a simple motive – providing you with the exact time at any of the 7 million locations around the world. The website is remarkably accurate and will come in handy if you're trying to schedule a meeting with people in different time zones. The website also has other neat features, such as a Time zone converter, sunrise and sunset times, a calendar, population numbers, latitudes and longitudes, information about today's holidays and observances, and more.
8. Zero Dollar Movies - For Finding Free YouTube Movies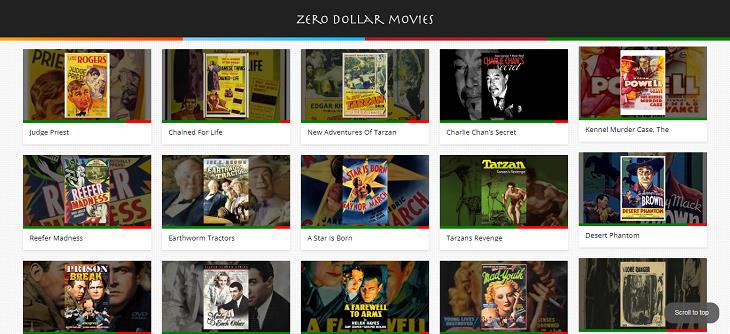 YouTube has a massive collection of full-length movies available to watch online legally and for free. 'Zero Dollar Movies' makes it easy for you to find such films. The site's library consists of more than 15,000 YouTube movies. It features only full-length films - no partial uploads or trailers. While movies are organized by their year of release, you can find out if a particular title is available by using the instant search feature.
Some memorable classics available to watch on Zero Dollar Movies include Dick Tracy, A Star Is Born, A Study In Scarlet, and New Adventures Of Tarzan, among many others.
9. Muscle Wiki - For Finding Workout Videos For Specific Body Parts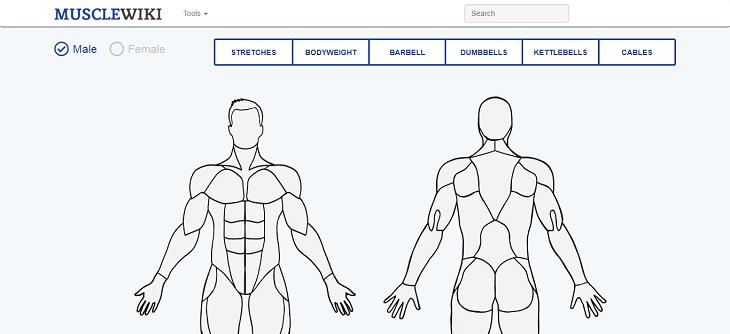 Here's a valuable resource for the fitness enthusiasts out there. 'Muscle Wiki' helps you pick any muscle and find workouts for it. All you have to do is click on a muscle (for example, the left shoulder or the right calf), and the site will then give you a range of exercise videos for training that body part. This simple and easy-to-use website is like having an instant personal trainer at your disposal. Additionally, there are tools to help you calculate macros and count calories in accordance with your goals.
Share this useful post with your friends and family!