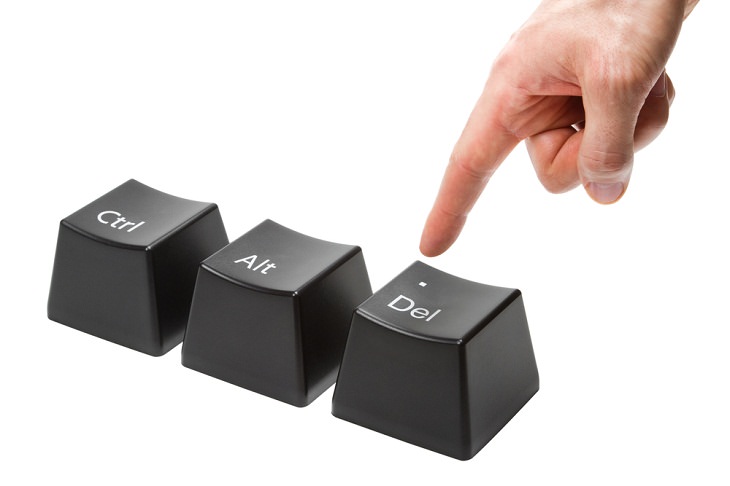 When your computer is freezing over and over again, the problem may lie with a particular offending program. In such a scenario, first attempt the tried and tested method: Ctrl + Alt + Delete. Use this combo on your keyboard and, from the screen that would appear next, choose the Task Manager option. You will see a list of running programs on that screen and if there is one that is unresponsive, select it and click the End Task button. As soon as you've closed the program, Windows should become normal again. Then close the task manager itself.
If you notice that your computer always freezes when the particular program is running, it would be better to uninstall it and find an alternative.
For Apple users, choose Force Quit from the Apple menu or press the Command + Option + Esc keys. Click the name of the unresponsive application and get rid of it.
2. Check your browser's Task Manager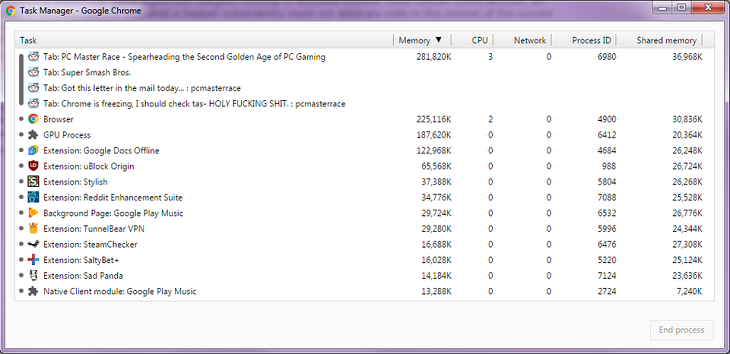 Google Chrome Task Manager
Your computer might also get affected if your browser gets stuck on a certain page. If you are one of those who always have lots of tabs open at all times, a browser might become unresponsive and cause the computer to freeze.
If you are a Chrome user, press Shift+Esc to see Chrome's own task manager. In Microsoft Edge, click on the 'Settings & More' option and then scroll down to 'More Tools' and select 'Browser Task Manager'. Apple Safari users have to check the 'Activity Monitor' app which provides entries for individual Safari tabs (check our more detailed explanation on how to access Activity Monitor on a Mac computer later in this post).
Next, you will see the different processes running within your browser in the task manager. From this list, you can check which page or extension is frozen or using a great deal of CPU and memory and shut it down by highlighting it and then clicking on the button.
See Also: 7 Handy Chrome Extensions That You Must Install Today
3. Reboot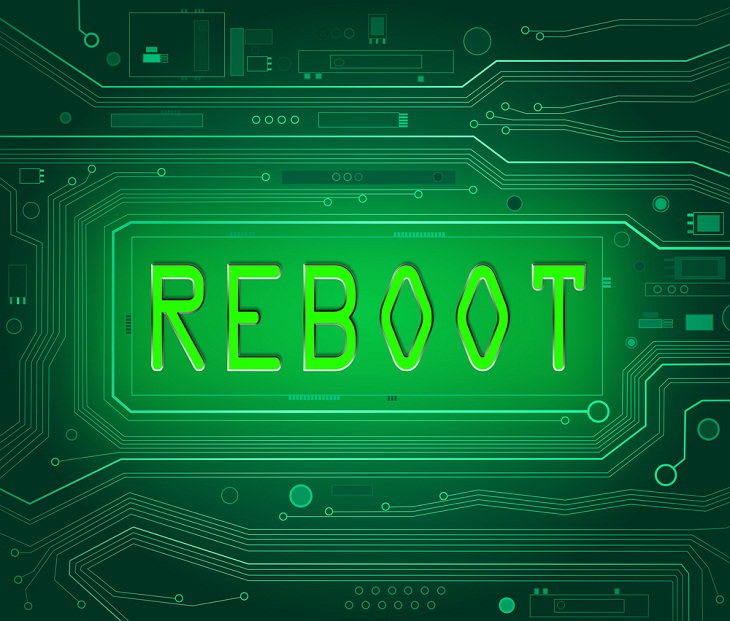 If Ctrl + Alt + Delete or Force Quit doesn't work, then your computer has truly frozen. Now, it is time for you to go for a proper reboot of your system. Press and hold down on the power button until your computer turns off and follow it by pressing the power button (once) again to reboot the computer.
Apple users should click the Restart command on the Apple menu and hold down the power button for about 10 seconds. Alternatively, they can also press the Control+Command keys and then press the power button.
4. Reinstall recent drivers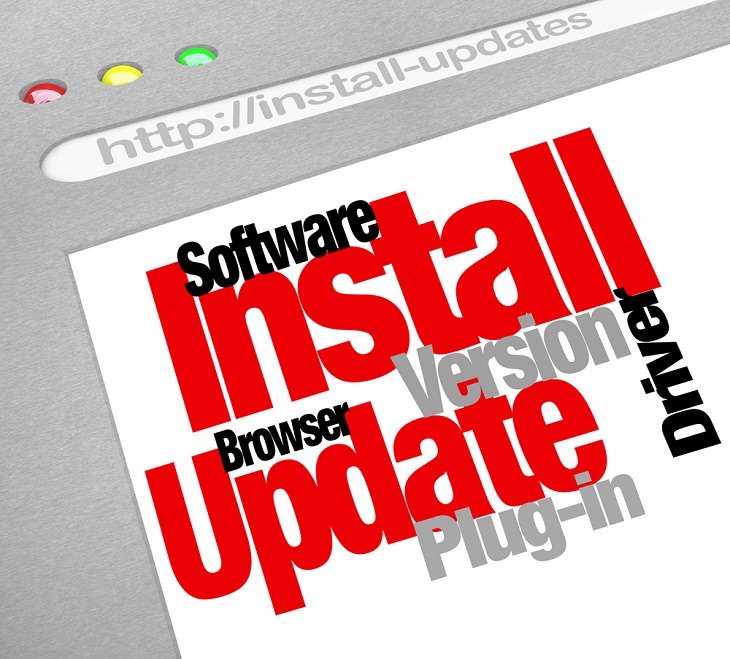 It's common for a computer to be affected by some newly installed driver. A driver is a software component that enables one or more hardware devices to communicate with the computer's operating system. Without drivers, the computer would fail to send and receive data correctly to hardware devices, such as a printer. Now, a new driver could be causing issues within your computer for some reason. Also, some leftover components from an old driver could be causing interference. So, if you installed any new hardware recently, like a printer, and you find your PC freezing constantly, then try and uninstall the hardware's drivers first. You can even uninstall the drivers from the hardware that you were using before it.
However, we don't recommend you uninstall them but go straight to downloading new drivers and installing them. To do so, check the exact model of the hardware causing the problem (for example, a Geforce 2070 graphics card) and search for it with the words 'download driver'. You will be presented with pages where you can download and install the new driver, hopefully fixing your problem.
For further assistance on how to check if your drivers are up to date on your computer, watch this video below. There are simple tips here for both Windows and Mac users.
5. Perform a malware scan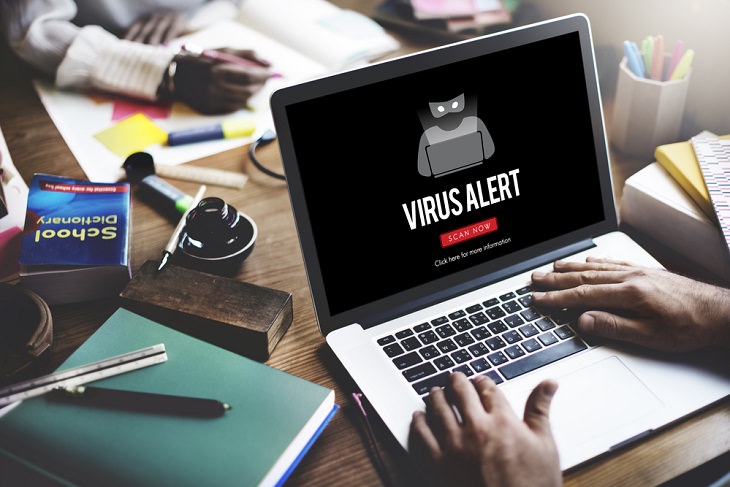 A virus scan or a malware scan is always a good option if your computer keeps freezing. It will tell you if some malicious virus is the root of this issue. While there are many good options for solid anti-virus software, a free and robust scanner like Malwarebytes is generally considered the best in the business and works perfectly on Windows as well as Apple computers. It will thoroughly scour your system and take out malware, adware, spyware, and other threats that may be harming it.
6. Check the Reliability Monitor in Windows and Activity Monitor on Mac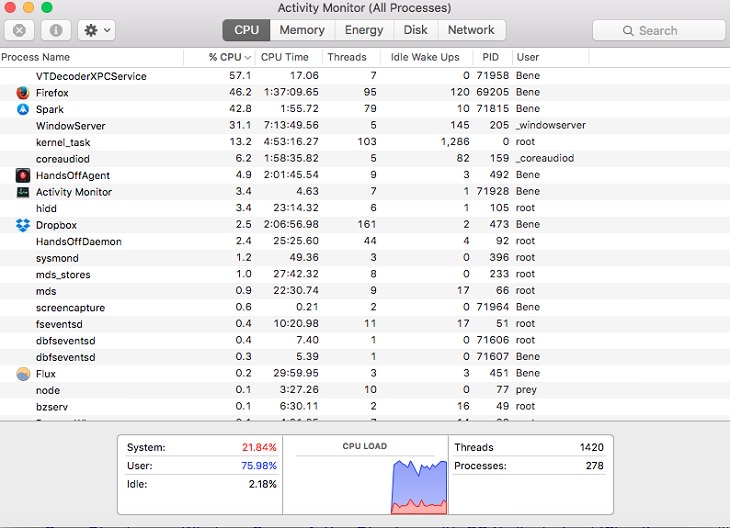 Activity Monitor for Mac,
Image source:
Reddit
If you still can't locate the problem that is causing your computer to freeze up, then try checking Windows' Reliability Monitor. This lesser-known error-reporting tool is great for performing some in-depth troubleshooting. Open the Start menu, search for "reliability," and click the "View reliability history" option that appears. A graph of your PC's reliability over time will appear showing crash logs, updates, and newly installed applications. You can use the graph to find out what applications or updates were installed before the freezing started happening. If you notice that a new program or update is causing the issue, then use System Restore it get your computer to a state before the troublesome program was installed.
For Apple users, a similar option is the Activity Monitor on Mac computers. You can find the Activity Monitor on your Mac in the Applications > Utilities folder. The main window lists all the apps and processes currently running on your Mac with five categories (CPU, Memory, Energy, Disk, and Network) focusing on specific kinds of data. You need to go to the CPU tab and look at the bottom where you will find the percentage and graph of your CPU used by the System (red) and User (blue). If an app or process looks like it's taking up more CPU load than necessary, you can kill it by selecting the Quit or Force Quit option.
7. Check for overheating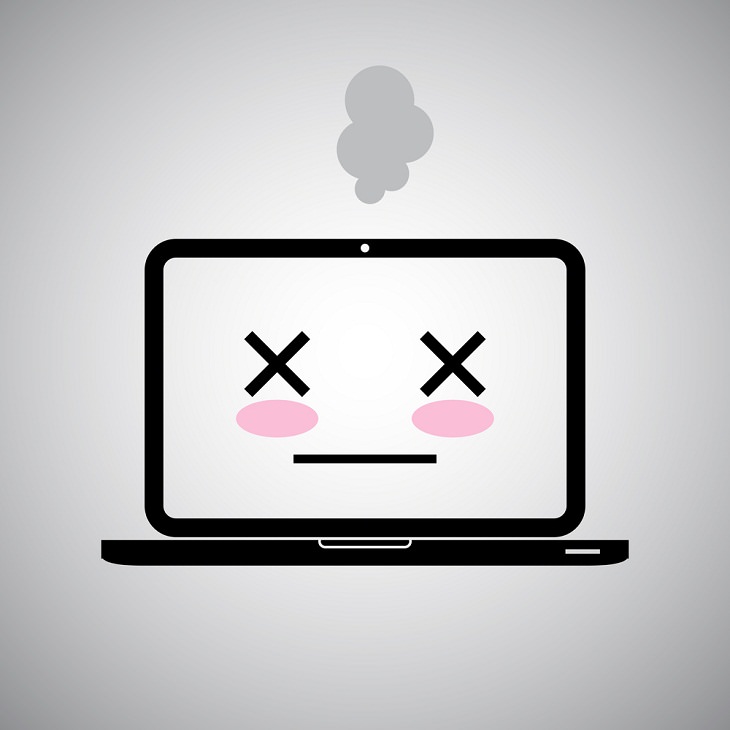 Excessive heat can, at times, cause your computer to freeze. Thus, if your system keeps hanging over and over again, maybe overheating is to blame. There are plenty of great temperature monitors available for both Windows and Mac that will notify you about overheating in your system. Once you've installed the temperature monitor, run it and see if heat might be your problem. If it shows the temperature to be 90 degrees Celsius (195 °F)
or above, then your computer is certainly overheating.
You might not have cleaned your PC in a while and dirt might be causing it to heat up. Turn off your computer and clean it with a thin cloth or cotton balls. You can even use a high-pressure duster for this purpose. Once you've done so, your computer is likely to cool down and the system might start working again.
If you found this article useful, please share it with others