1. This Swedish actress fell in love with a homeless alcoholic. They've been happily married for 10 years.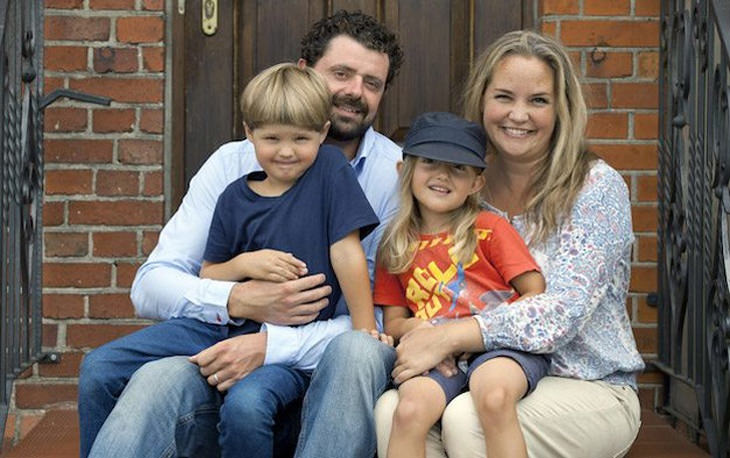 Swedish actress Emmy Abrahamson was immediately drawn to homeless Vic Kocula's "beautiful brown eyes" when she met him on the streets of Amsterdam back in 2006. Although she realized he was homeless from his unkempt appearance, Emmy arranged to meet him again after they both felt the instant chemistry between them.
She returned to Vienna, where she lived, thinking that she'd never see him again. To her surprise, Vic called her some three weeks after she returned home. The rest, as they say, is history – Vic quit drinking and became a mechanical engineer, the couple shares twins, and they've been married for 10 years and counting.
2. An elderly Spanish woman ruined a fresco of Jesus Christ and made her town rich in the process.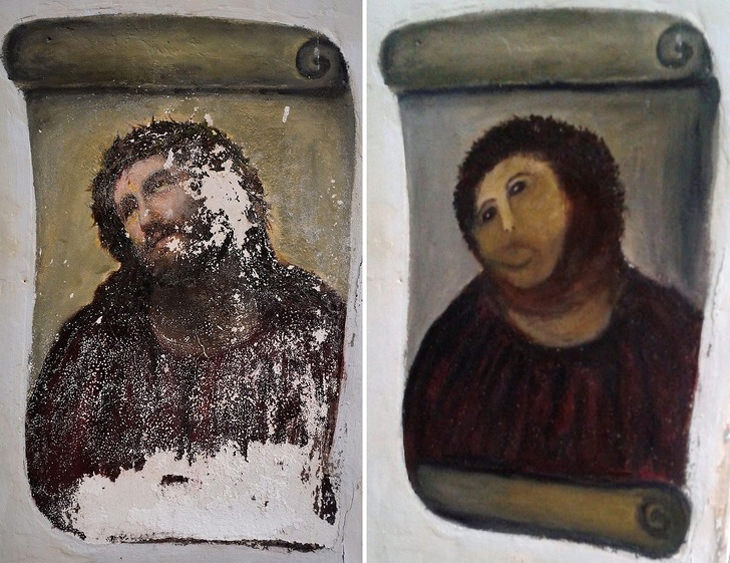 Back in 2012, an elderly Spanish lady by the name of Cecilia Gimenez decided to "restore" (more like ruin) a famous fresco of Jesus Christ called Ecce Homo. She managed to make Jesus' face wholly unrecognizable, and the world erupted in laughter as a result. Professional art restorers have tried and failed miserably at sorting out the mess she made.
With that being said, her work attracted a lot of attention and tourism to the Spanish town where she lives. People are even standing in line and paying to see Ecce Homo. They even buy Ecce Homo souvenirs! Part of the proceeds go to support the local retirement home, as well as to Cecilia herself – she has a son that suffers from cerebral palsy. What's even more remarkable is that much of the town's 5,000-strong population lives on the earnings from the tourism generated by the painting and its "restorer".
3. Two women went on a short yacht trip, only to spend five months adrift and be rescued.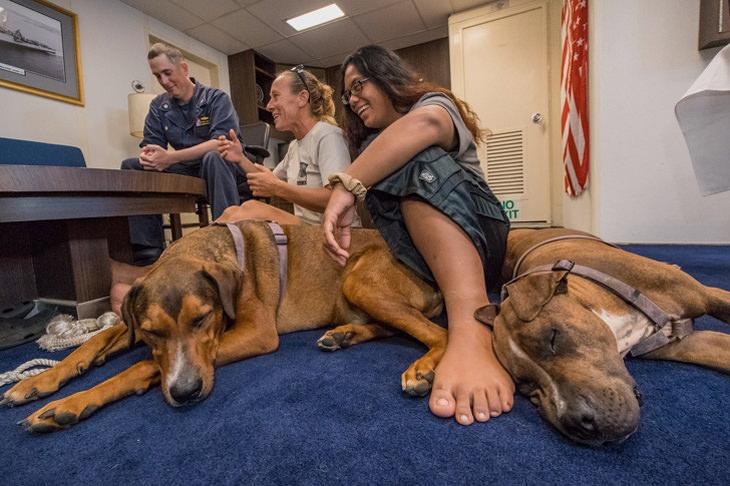 Two American women, Jennifer Appel, and Tasha Fuiava, decided to sail from Hawaii to Tahiti together with their two dogs. The trip was supposed to last 18 days, but they had an engine failure in bad weather.
They believed they could still sail to land safely, but in spite of issuing daily distress calls, they were never close enough to other vessels or shore stations for them to be received. Their yacht was even attacked by sharks. The two women spent five months on the open ocean eating rice and oatmeal and using water purifiers for fresh water. They were some 550 miles from the Japanese coast when they were found by Taiwanese fishermen who discovered them in the nick of time.
4. An American woman adopted a physically-impaired girl who went on to become a famous athlete.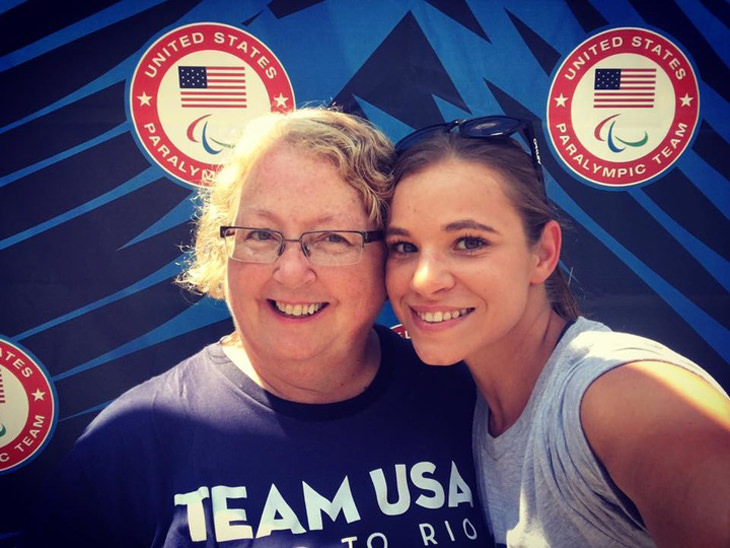 Oksana was abandoned at a Ukrainian orphanage when her parents decided that they didn't want to raise a daughter with different leg lengths, webbed fingers, no thumbs and six toes on each foot. She spent the first two years of her life there subjected to beatings and often didn't have enough food to eat.
After seeing a photo of Oksana, Gay Masters, a speech and language pathologist at the University of Louisiana, couldn't get her off her mind. She spent the next two years trying to adopt her. When Oksana finally arrived in the US, both of her legs were amputated, and her adoptive mother pushed her to try different sports. The result? Oksana won a bronze medal at the London 2012 Paralympic Games, then won silver and bronze medal in at the 2014 Games in Sochi, Russia, winning silver and bronze medals in cross-country skiing. She also cycles and is dating a man from the US Paralympic National Team.
5. A woman left her husband and three children for a life in the jungle.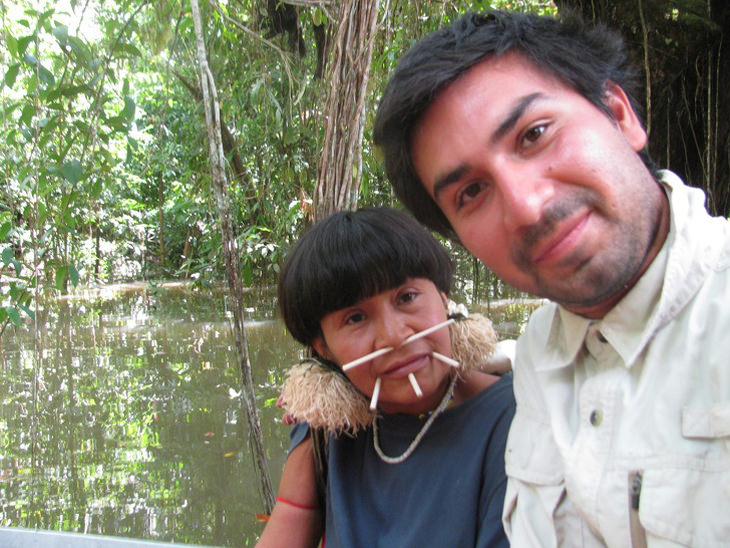 An anthropologist named Kenneth Good studied the Yanomami indigenous tribe of southern Venezuela during the 1970s. He learned to speak the native language and even married a tribal girl named Yarima. She eventually moved to the USA and had three children with him. The thing is that she felt lonely in New York City, and decided to return to the rainforest when the couple's eldest son, David, was just five years old.
As one can imagine, David grew up to resent Yarima's actions, because he couldn't understand why she had abandoned him and his siblings. He read his father's memoirs about the Yanomami tribe and his mother and realized that he wanted to meet her. A three-day journey down the Orinoco River later, David arrived at his mother's village, reuniting with her for the first time in 20 years. Both mother and son cried. Nowadays, David studies the tribe and is proud to be half Yanomami.
Related Articles:
3 Heroic News Stories That Will Inspire You
6 Missing Person Mysteries With Very Happy Endings