1. Shalimar, 1925
Curated by perfumer Jacques Guerlain in 1925, this perfume was inspired by a love story, the story of the Indian emperor Shah Jahan who built for his wife Mumtaz Mahal the Shalimar Gardens and the famous Taj Mahal. In his creation, Guerlain said, "I think I found the perfect balance." With notes of jasmine, bergamot, vanilla, and Mayrose, this is the first-ever oriental fragrance in the world. The bottle's first design won the first prize in the 1925 French exposition of decorative arts. Immediately after its launch, it was adopted by flappers of the roaring '20s in Paris.
2. Chanel No 5, 1921
Coco Chanel was the founder of the Chanel couture brand. This perfume was originally meant for the couturier's loyal clients. She was sensitive to body odors and wanted to grant her clientele a scent of freshness. Her lover, the Grand Duke Dimitri Pavlovich, introduced her to the Russian royalty's perfumer, Ernest Beaux. The perfume is a chemically elaborated concoction comprised of the notes of jasmine, rose, sandalwood, and vanilla. It was a great success, and as demands rose, it was commercially manufactured for wide audiences.
3. Tabac Blond, 1919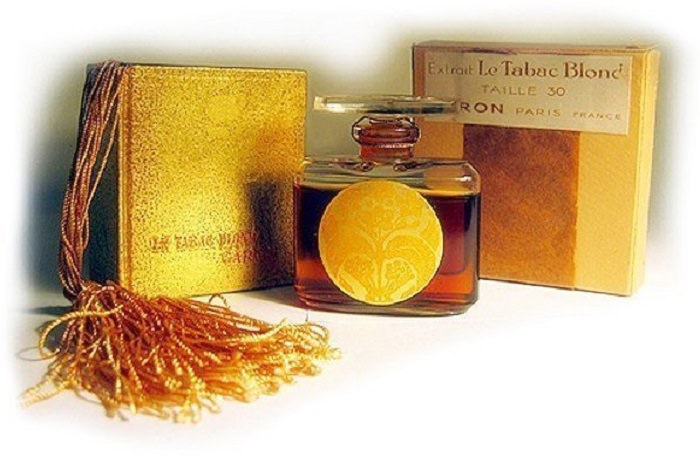 This old-timer was created by perfumer Ernest Daltroff, Caron's in-house perfumer. La Maison Caron is a Fragrance boutique founded in 1904 in Paris. They market scented designer hand fans, powders, and custom engraved perfume glass bottles. Meant by the perfumer to be provocative, it has a strong note of cedarwood, leather, and carnation, with softer notes of vetiver (a lemony grass), patchouli, labdanum (a floral resin), the styrax flower, rose, ylang-ylang, and clove. The perfume was originally marketed for men but was more fondly adopted by women.
4. Narcisse Noir, 1911
Another perfume by the House of Caron, this one was made to be a seductive scent for a boundless contemporary woman. Its main feature is orange blossom, which is also used by chefs baking sophisticated pastries. It is known for its unique scent and medical sedative properties. Followed by notes of bergamot, orange, petitgrain, and vanilla, this perfume is famously described as fit for warm nights. About ten years after its launch, Caron issued another perfume, meant to be the day version of this perfume. It has a unique synthetic chemical named cashmeran, that has a warm cashmere scent.
5. Fougère Royale, 1882
Crossing over into the 19th century (older centuries ahead), we have this French refined perfume, that has the intention to recreate a pastoral atmosphere of freshly mowed hay and trampled verdure in a fern-filled meadow. It was curated by Master Perfumer Paul Parquet to revolutionize the world of fragrances. In his pursuit of new aromas, Parquet reached major chemical breakthroughs never seen before in the field. It's composed of woody, floral and aromatic tones, with notes of amber, oak-moss, Tonka beans, sage, and flowers of rondeletia, geranium, cinnamon, Clavel, lavender, and chamomile. It is important to note that the current version of the perfume has been reformulated.
6. Eau de Cologne Impèriale, 1853
This perfume was created by Pierre-François-Pascal Guerlain, the founder of House of Guerlain for Empress Eugénie, the wife of Napoleon III. It is the very first Eau de Cologne by Guerlain, and it is thanks to this perfume that Guerlain won the honorable title of the Perfumer to His Majesty. The empress used it exclusively for a certain period of time and only then allowed Guerlain to manufacture it to a wider audience. According to the Guerlain website, not only can you still purchase this perfume, but you can also request a customized hand-gilded and engrave bottle with your initials. The scent consists of floral notes, fresh citrus, lemon, bergamot, petitgrain, and neroli.
7. Florida Water, 1808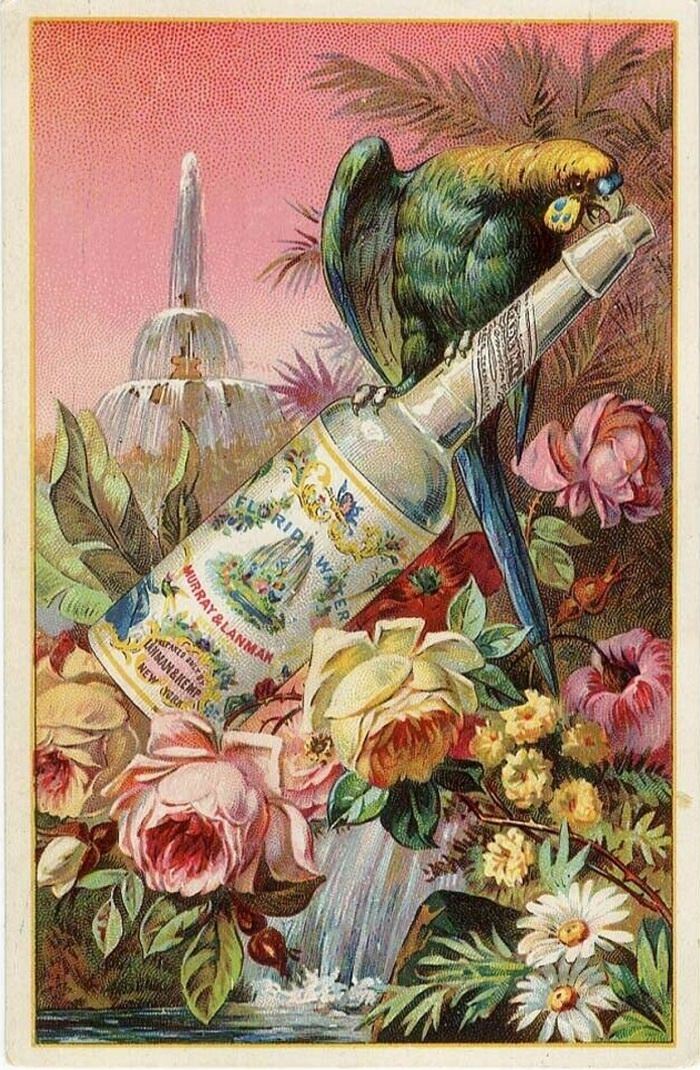 This cologne is still manufactured using the original 1808-formula today. It was curated by the New-York based perfumer Robert Murray. The exceptional label was designed by an illustrator inspired by the search for the Fountain of Youth.
It smells of a light floral scent with lemon overtones, and the manufacturers, Lanman & Kemp (originally Murray & Lanman) claim that, besides being a perfume for the body, bath, and home, this cologne is said to have spiritual powers for ceremonial rituals. As it says on the official Florida Water website, "It is known worldwide for its magical effect on the mind, body, and soul." You can use it to "calm the nerves, relieve headaches, reduce fevers, prevent infection, and soothe an itching scalp," according to the manufacturers.
8. Extra Vieille, 1806
This cologne may be older than 200 years, but it's still fresh to this day. The cologne was designed and inspired by a Mediterranean countryside garden with herbs and citrus trees. It features notes of sandalwood, myrtle, vetiver, rosemary, bergamot, musk, and white amber. The formula went through many hands, but the very first curator was Jean-Marie Farina. He was the inventor of the world's first cologne water, named after the region of Germany in which he lived - Cologne. It quickly became a staple in royal courts and a must-have for all aristocrats. Soon, the word cologne became a household name. Although the curator was Italian and settled in what is today's Germany, he decided to name his invention in French, as it was a high society language and was widely used among merchants back in the day.
9. 4711 Echt Kölnisch, 1792
This cologne water was first manufactured as a "health potion" invented by the businessman Wilhelm Mülhens. Today, the manufacturers of this cologne proudly expose the ingredients of the cologne water on their site. They are lemon, orange, bergamot, lavender, rosemary, petitgrain, and neroli. Traditional they may be, but this company must be doing something right, as the factory never closed, not even once. This ingredient list is not a complete one, though, and the full list remains one of the perfume world's best-kept secrets to this day. You can take a guided tour of the factory in Germany and learn more about its more than two-centuries long legacy.
10. Acqua di S.M. Novella, 1533
This perfume was created by the oldest standing apothecary in the world, The Officina Profumo Farmaceutica di Santa Maria Novella. It was founded in 1221 and is still open today in Florence, Italy. It functions both as a perfumery and a museum where you can visit and learn about the boutique's history. This specific fragrance is also known by the name Acqua Della Regina - the water of the queen. It was created by Dominican monks per the request of Caterina de' Medici. She took it with her when she went to France for her diplomatic marriage to Enrico di Valois. The apothecary itself was founded by monks who founded the convent of Santa Maria Novella and started to cultivate a vegetable garden. This was the first seed of the perfume's centuries-long legacy.