Some hyperrealist artists are so good at their craft that their work makes us do a double-take and ask ourselves, 'Is it a painting or a photograph?' This is the exact reaction we had when we first saw the work of the New York-based Australian artist, CJ Hendry. Through Instagram, Hendry's detailed and precise pencil drawings have reached millions online, and we can see why everyone is so impressed with her art.
Hendry's latest series captures the intricate details of flowers drawn on large-scale canvases. A single pencil drawing can take the artist up to 80 hours to complete, as Handry focuses on each flower's unique anatomy and masterful layers and blends the different hues to give her flowers dimension. Take a look at the wonderful result.

1. Pink Fluffy Peony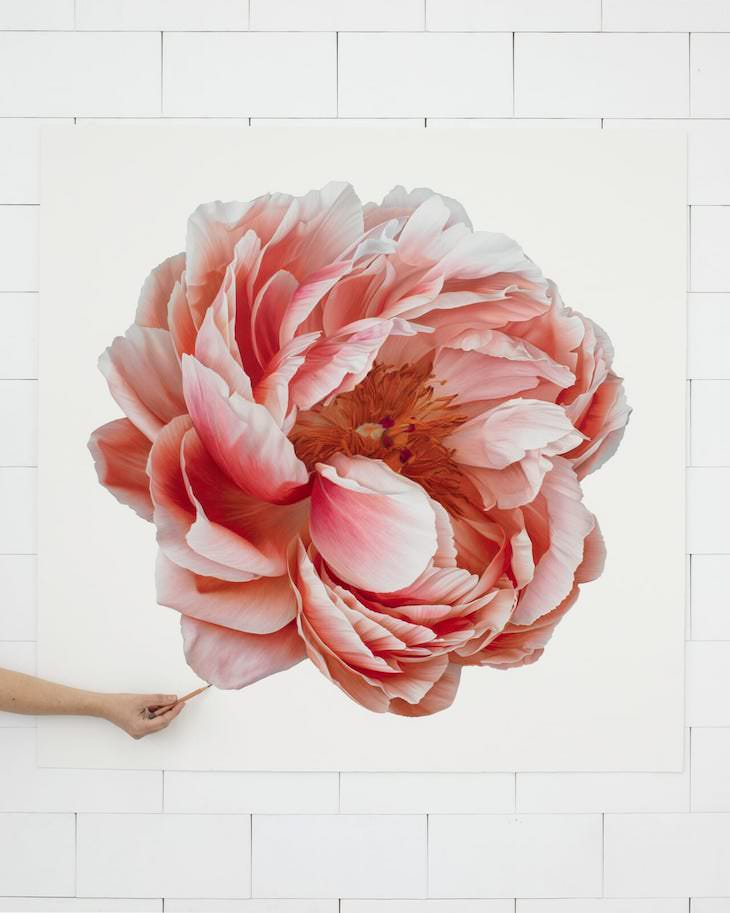 2. Red Poppy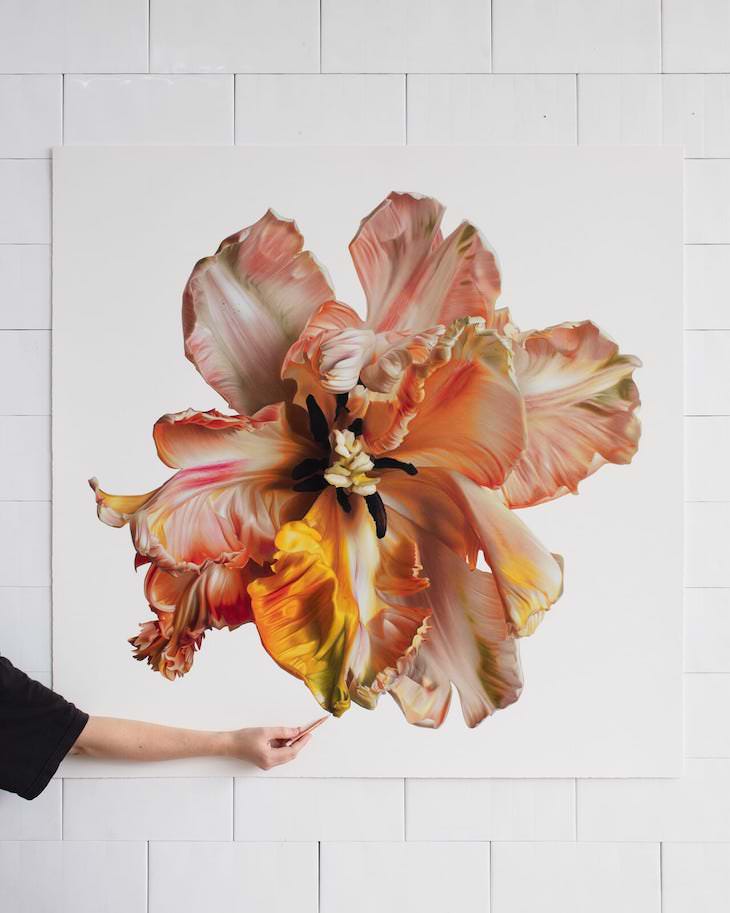 4. Detail of Pink Fluffy Peony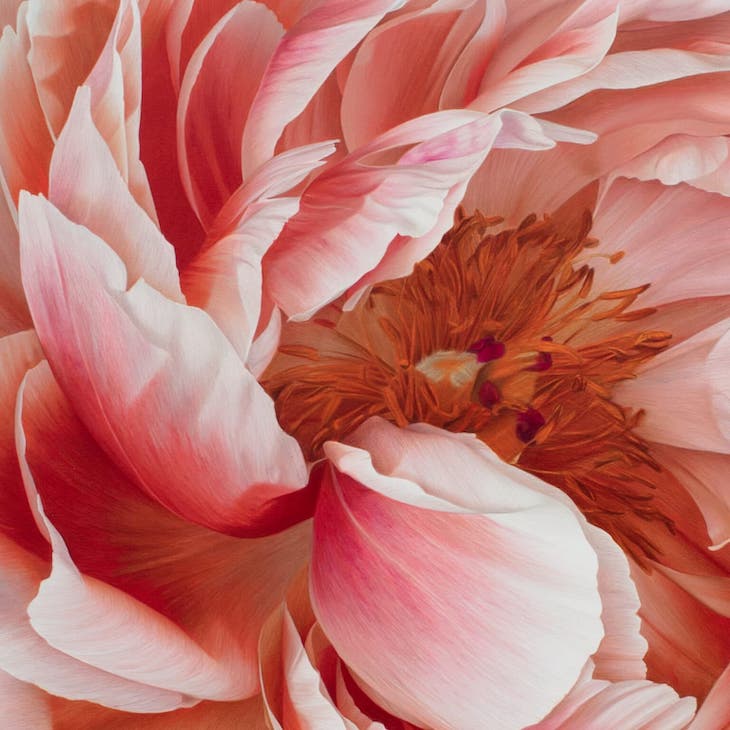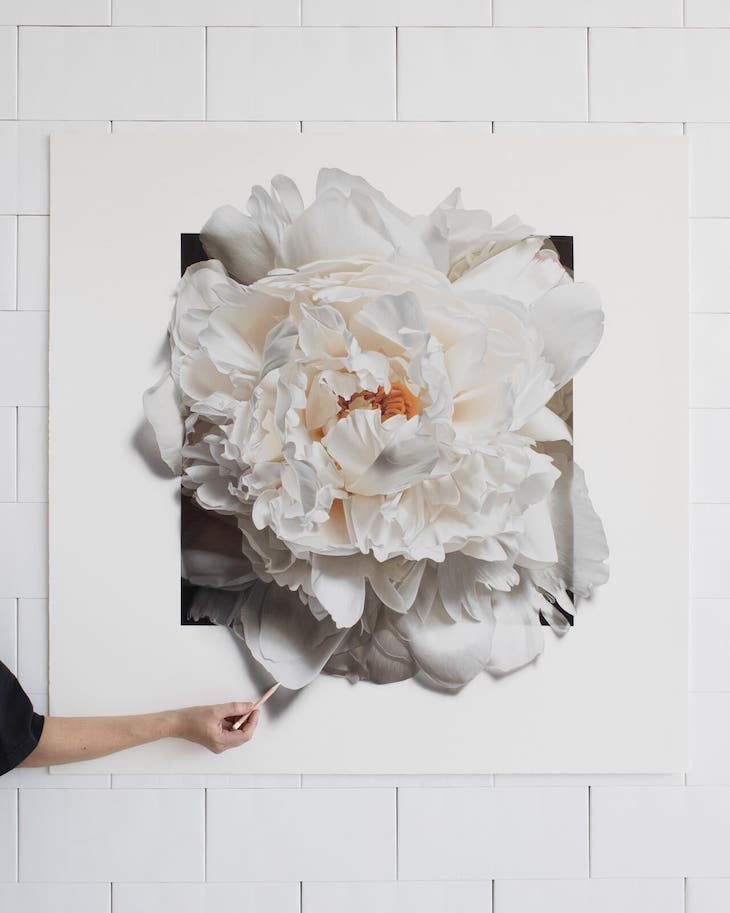 6. Detail of White Poking Peony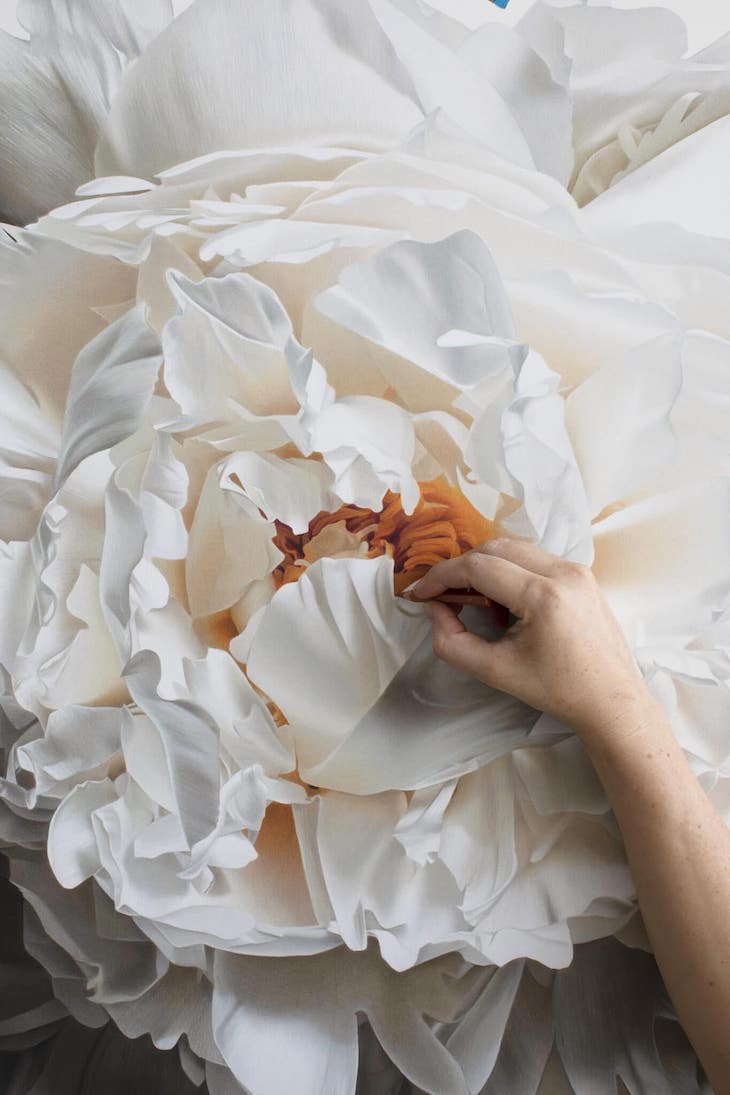 7. Light Peach Rose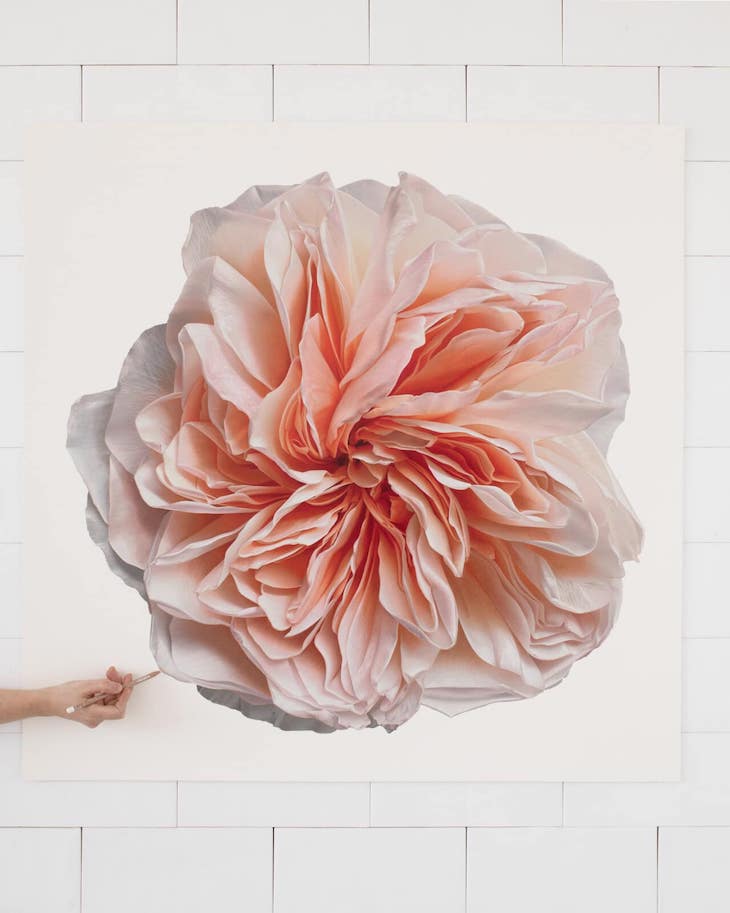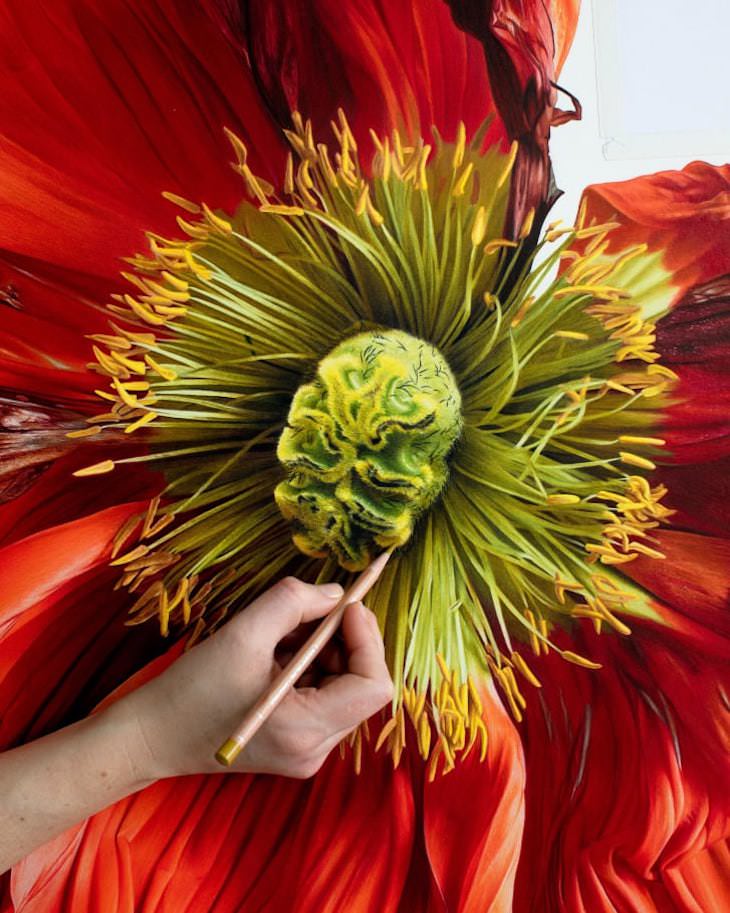 Share these lovely drawings with those who love art and flowers!