Capturing all the colors and hues of nature, as well as the emotions they stir in us isn't a simple task. Different artists took in this challenge in different ways. Vincent Van Gough, for example, captured his natural surroundings through expressive brushstrokes, as did the impressionist artists. The artist we're about to introduce to you today creates stunning landscapes too, only she does it through embroidery art.
Vera Shimunia is a Russian-based artist, known for her exceptional embroidery pieces. In her work, she usually portrays dreamy landscapes in vibrant colors, that could easily be mistaken for paintings. We have previously featured Shimunia's work here, and it is time for another installment of mountain terrains, breathtaking clouds, and lovely sunsets. Take a look at some of Shimunia's most remarkable embroidery works.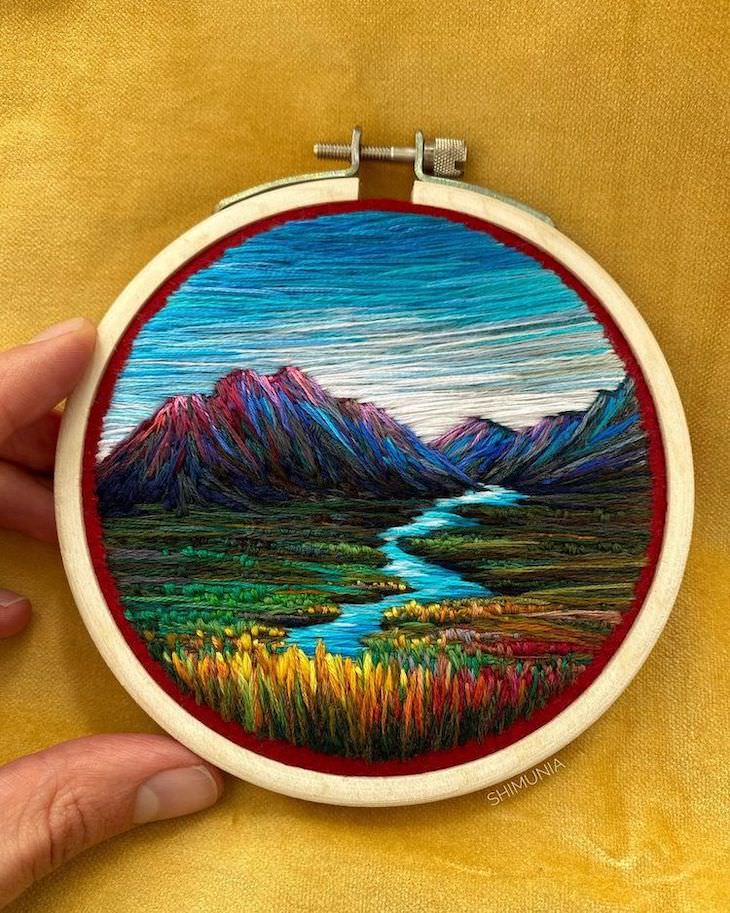 When asked how she got into the pretty niche medium of embroidery, the artist revealed it was love that inspired her to develop her skills. The first time she created an embroidered piece it was a spontaneous decision. When a boy she liked, who was also an art enthusiast, noticed it he remarked it was 'cool'. This encouraged her to continue, and eventually, she became a thread and needle master.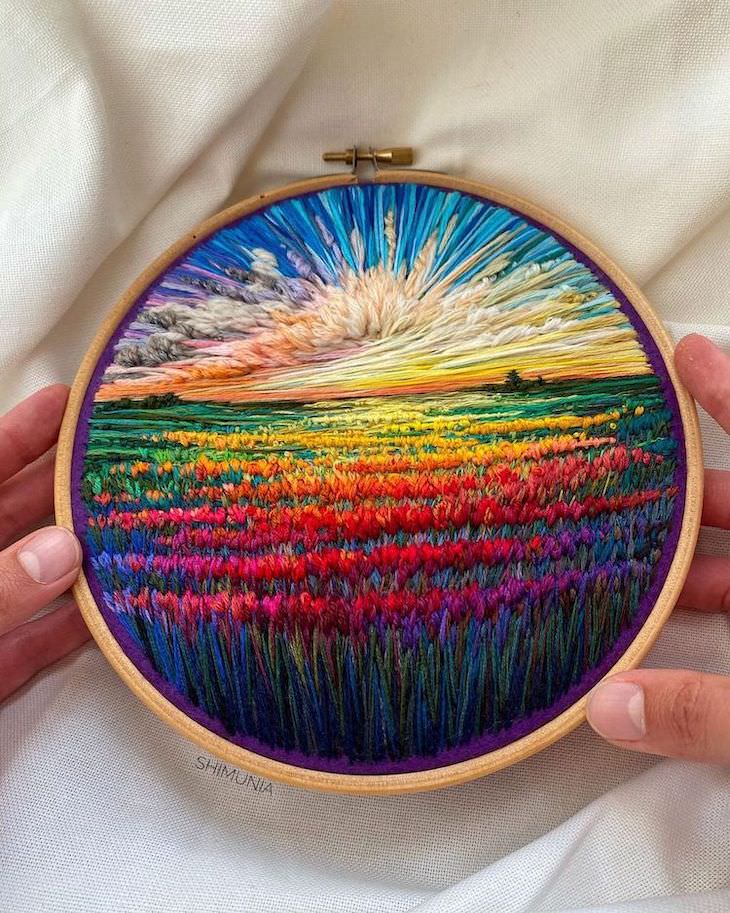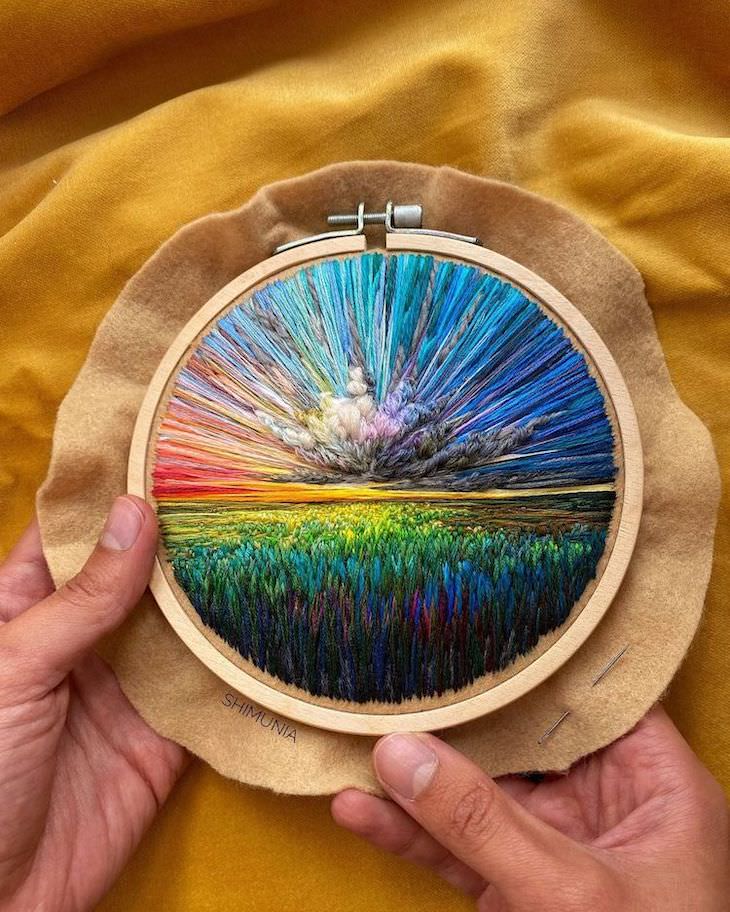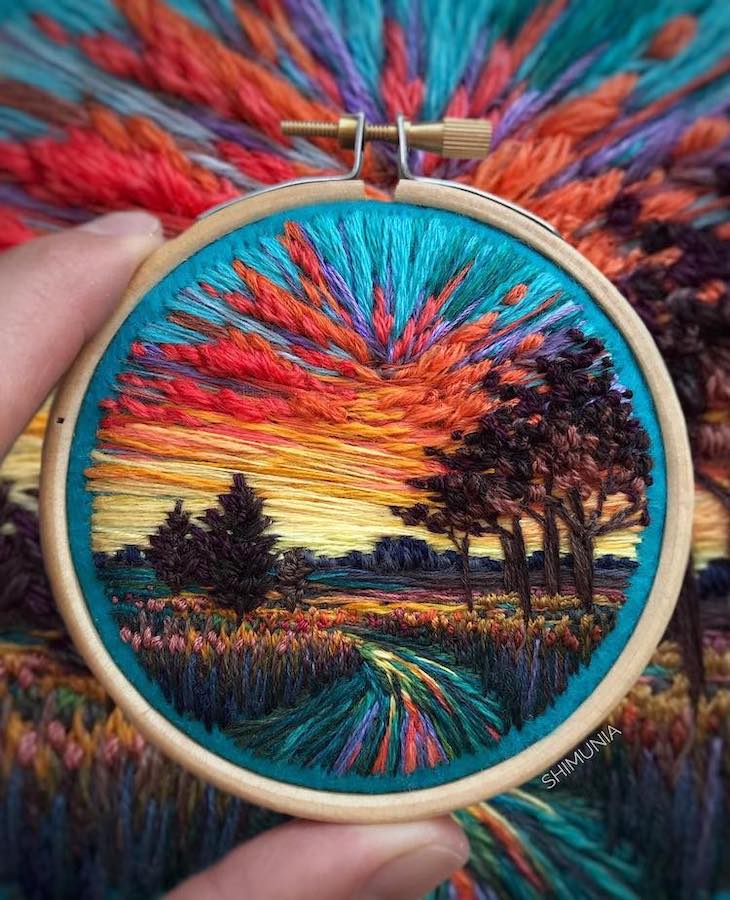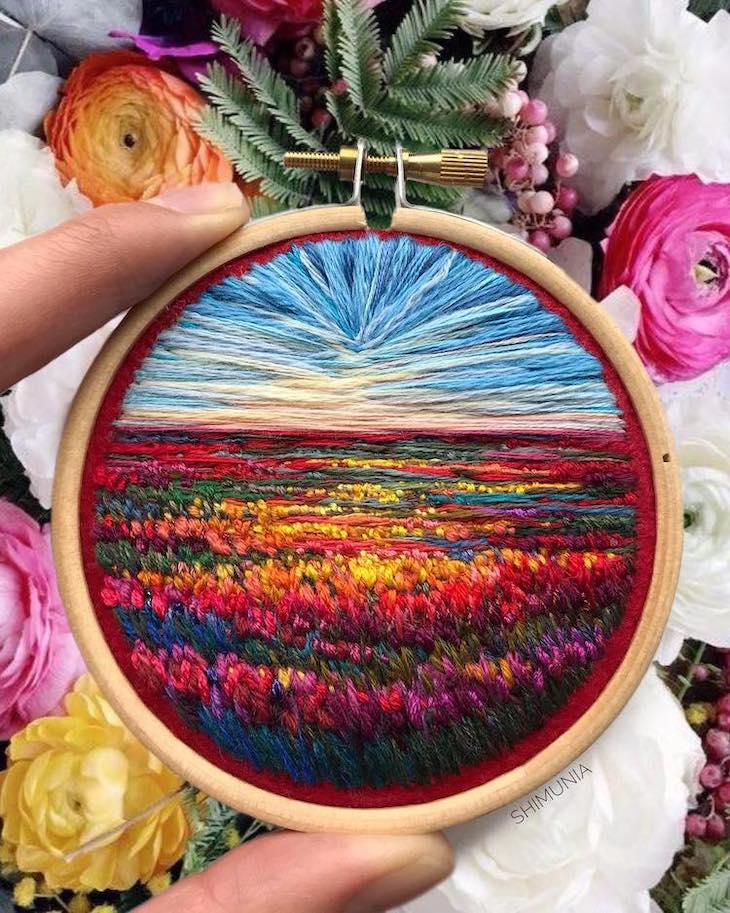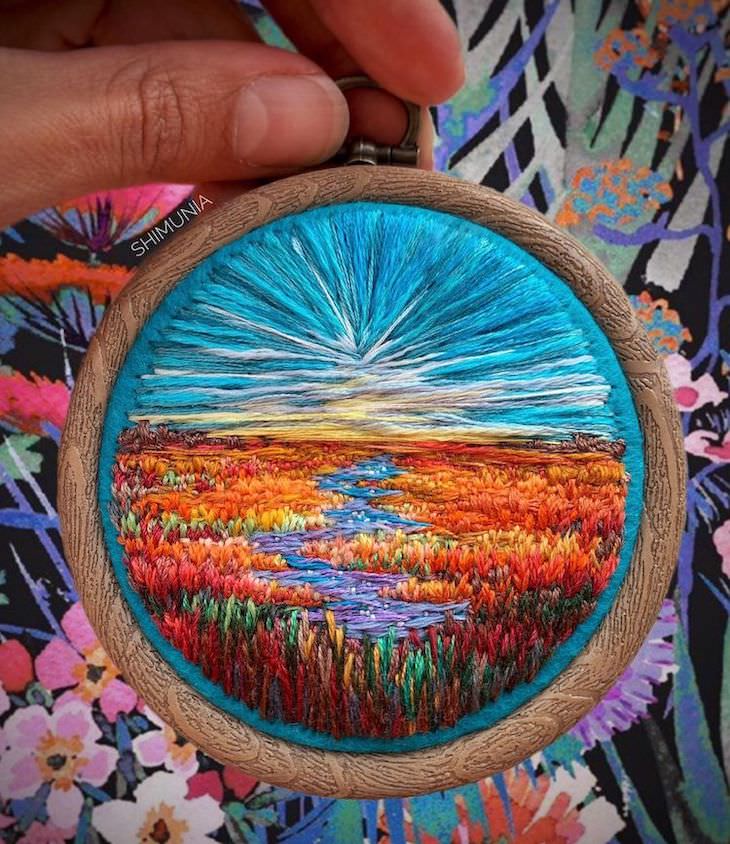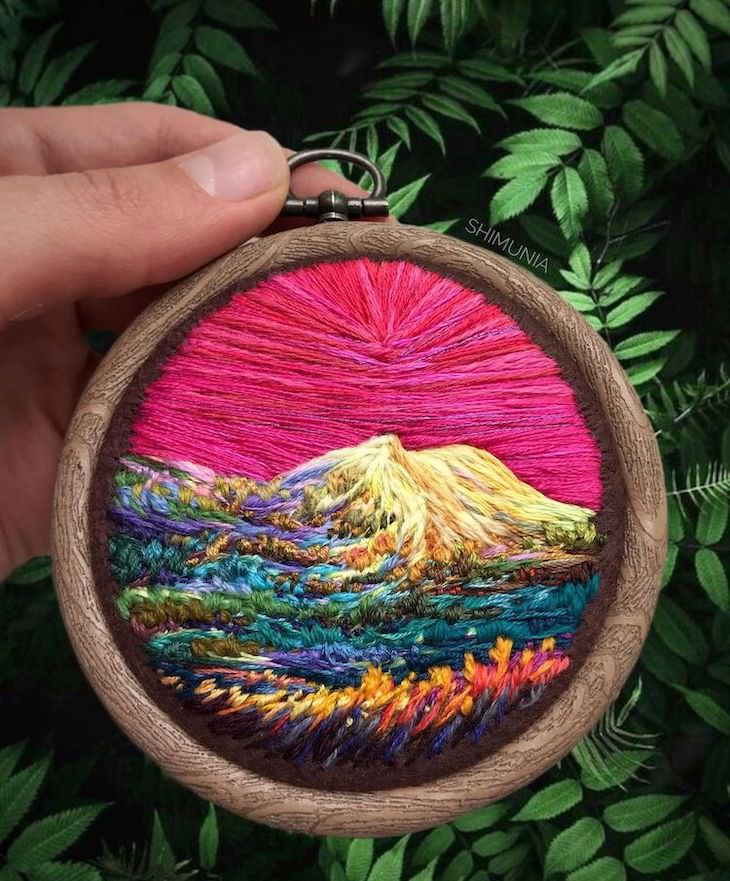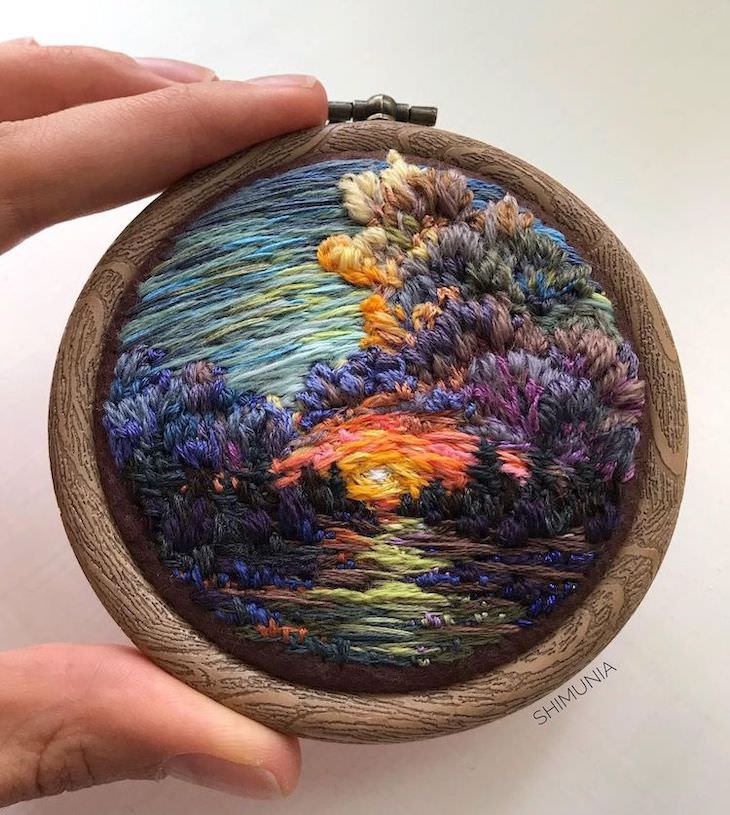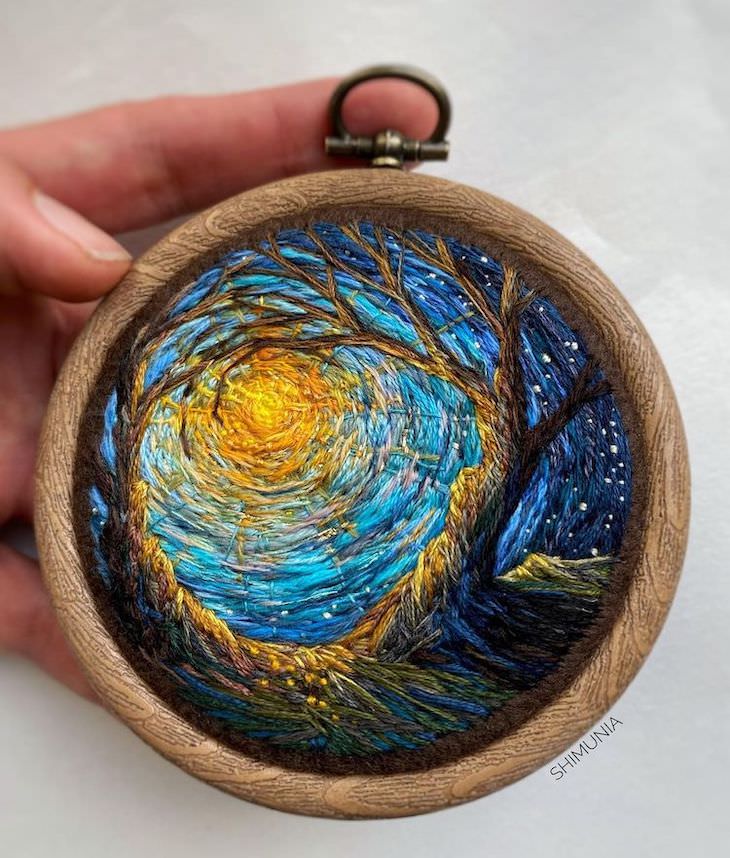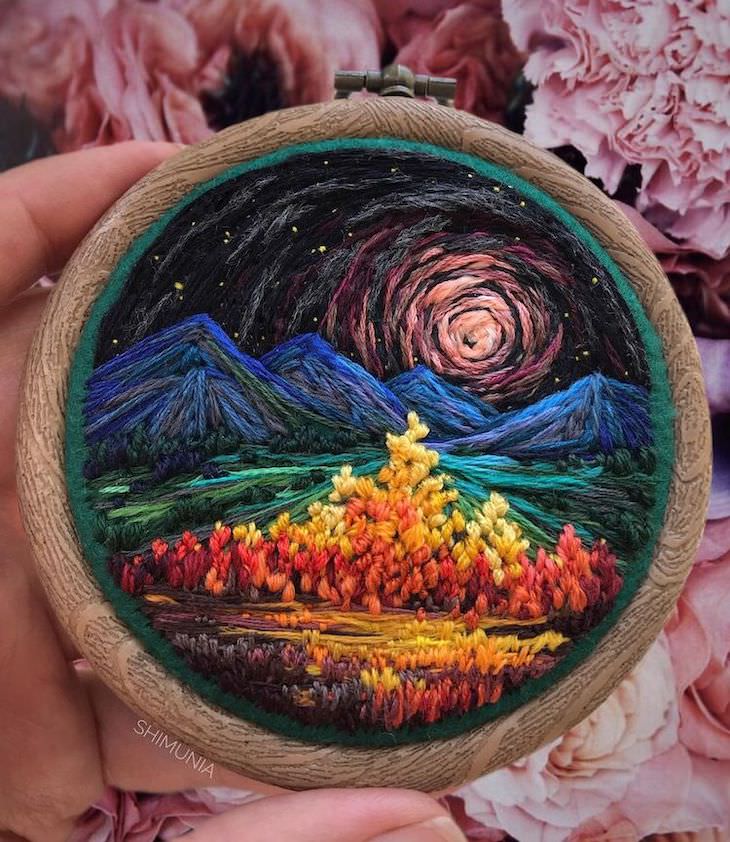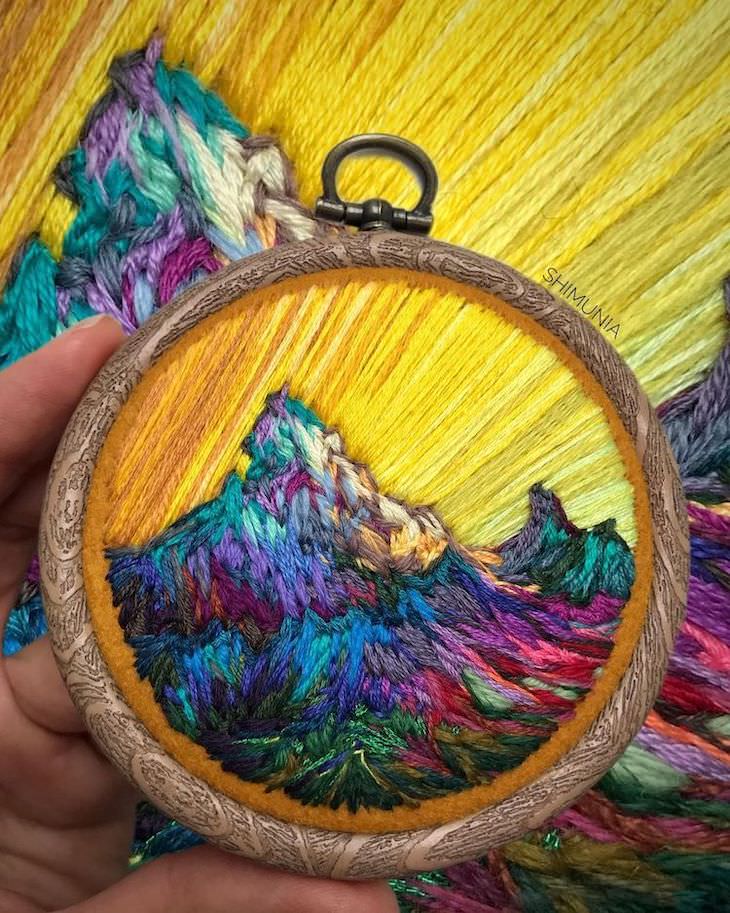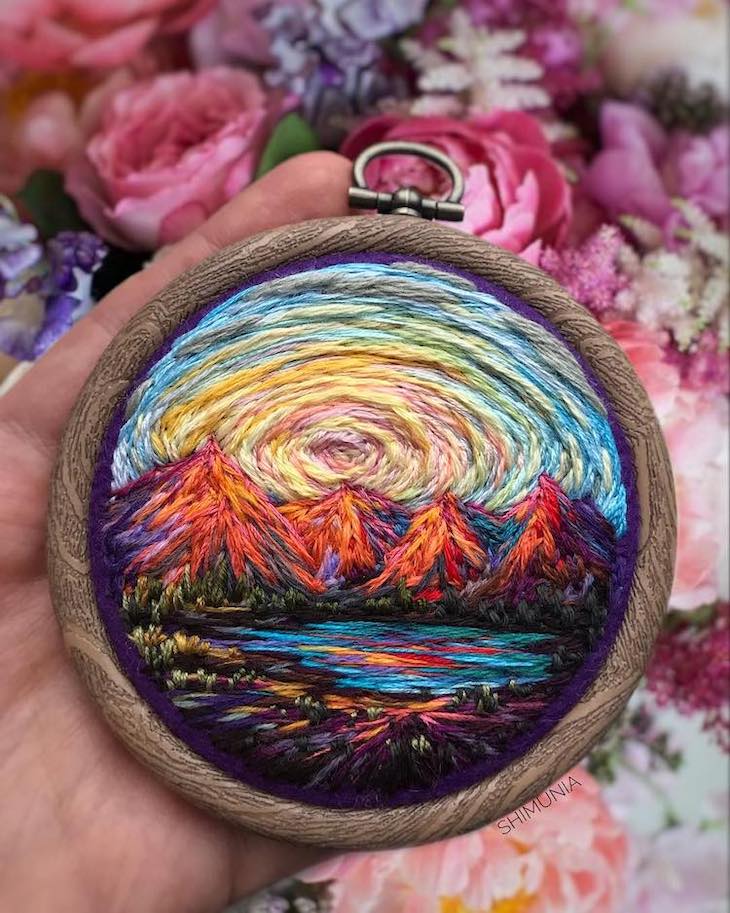 Share this article with those who love nature and art!