Nelle Harper Lee was born on April 28, 1926, in Monroeville, Alabama. Her novel To Kill a Mockingbird, which was published in 1960, turned Lee into a literary celebrity and won her a Pulitzer Prize. Despite the book's huge success, Harper Lee never published another novel in her lifetime. In 2015, long after the public had given up on seeing anything more from her, a manuscript which she had submitted in 1957, before To Kill A Mockingbird, and was thought to be lost had resurfaced mysteriously. It was published a year later under the title Go Set a Watchman. Many years after Lee became a household name, she would say straightforwardly that the success of her first novel overwhelmed her, making it impossible for her to write a follow-up book.
And To Kill A Mockingbird indeed was, and still is, a phenomenon. Its enduring success was unprecedented. Only a week after its publication, the novel jumped to the top of the best-seller list and remained there for 88 weeks. It was translated into some 40 languages and sold more than 40 million copies worldwide. Its appeal, in part, is due to the universal themes it grapples with, empathy, identity, and compassion.
Harper Lee died in 2016, in her hometown of Monroeville, where she spent the latter part of her life. Here are some of the most remarkable and enduring quotes she left us.
1. "You never really understand a person until you consider things from his point of view...until you climb into his skin and walk around in it."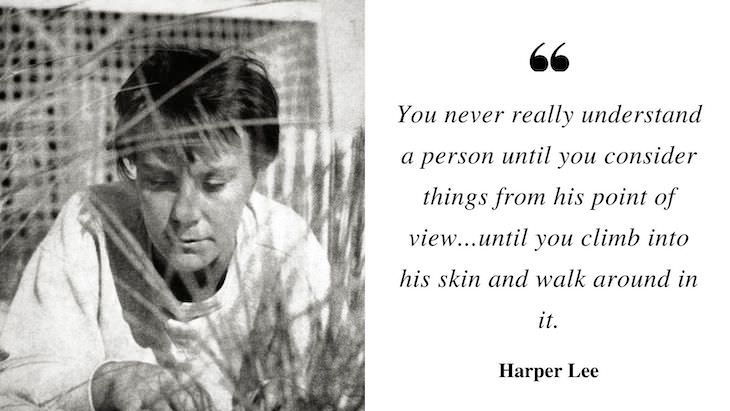 2."People generally see what they look for, and hear what they listen for."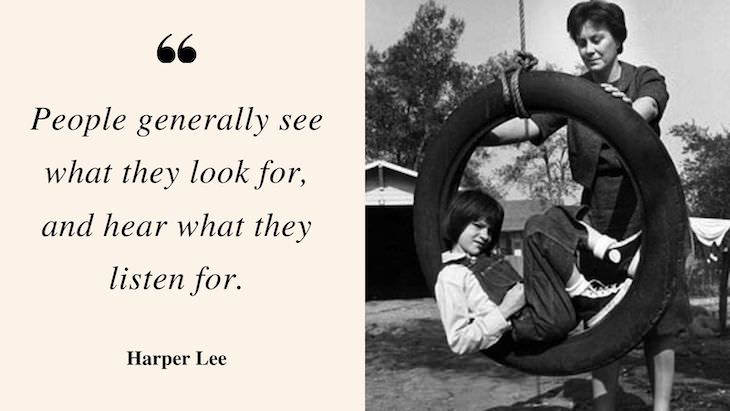 3.
"I think there's just one kind of folks. Folks."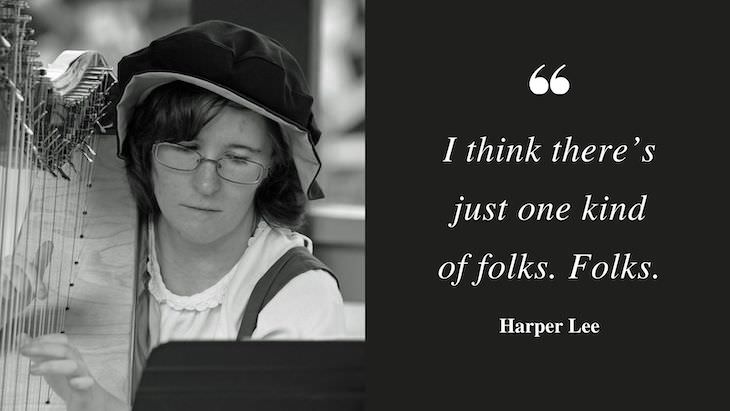 Imager Source: MTSOfan / Flickr
Related: 14 Agatha Christie Quotes That Will Make You Think

4. "The book to read is not the one that thinks for you but the one which makes you think."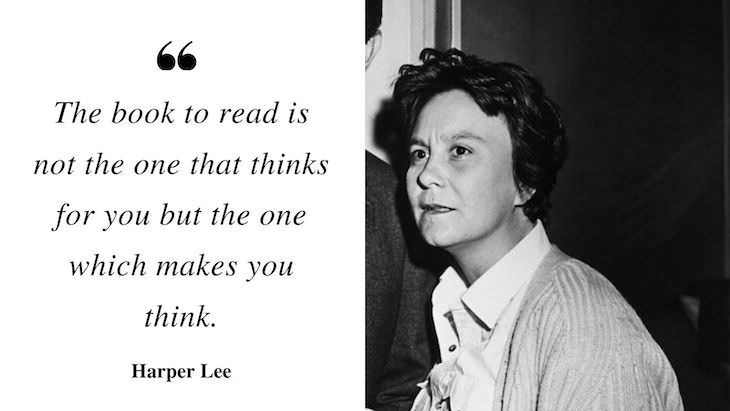 5. "Everybody's gotta learn, nobody's born knowing."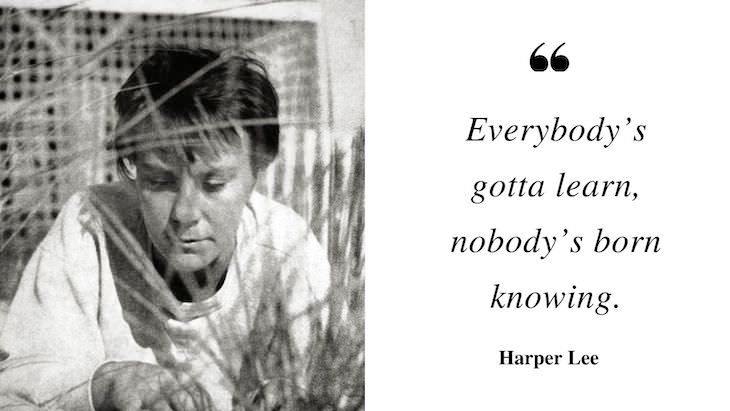 6. "It's never an insult to be called what somebody thinks is a bad name. It just shows you how poor that person is, it doesn't hurt you."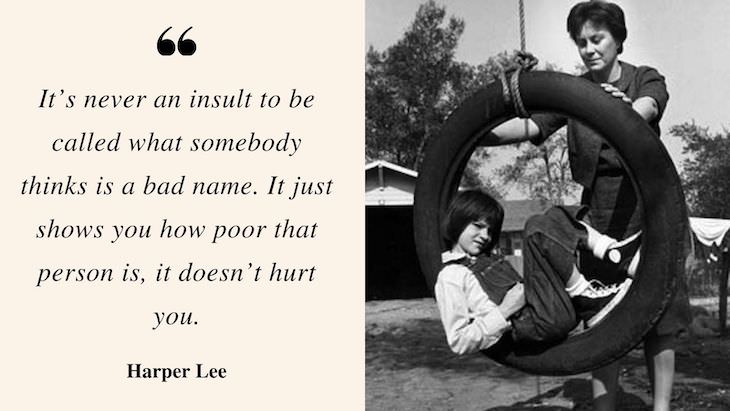 Related: Wise Words on Life, Love and More From F. Scott Fitzgerald
7. "We're paying the highest tribute you can pay a man. We trust him to do right. It's that simple."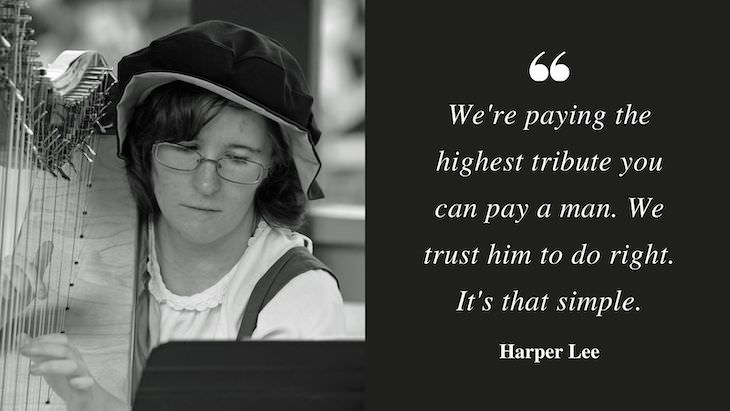 Imager Source: MTSOfan / Flickr
8. "You rarely win, but sometimes you do."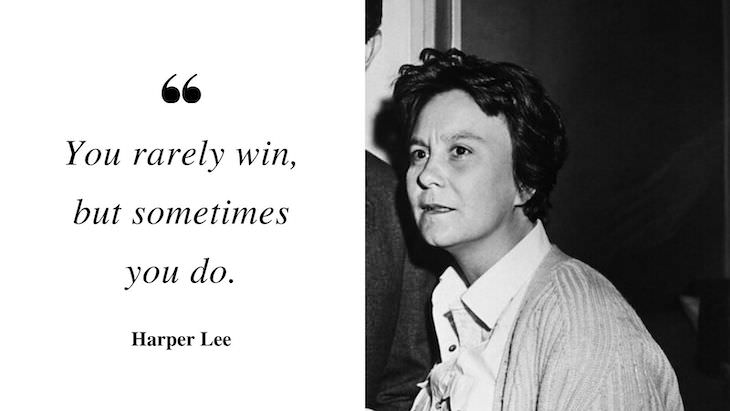 Related: Get to Know How Famous Authors Approached Art and Life

9. "I never loved reading until I feared I would lose it. One does not love breathing."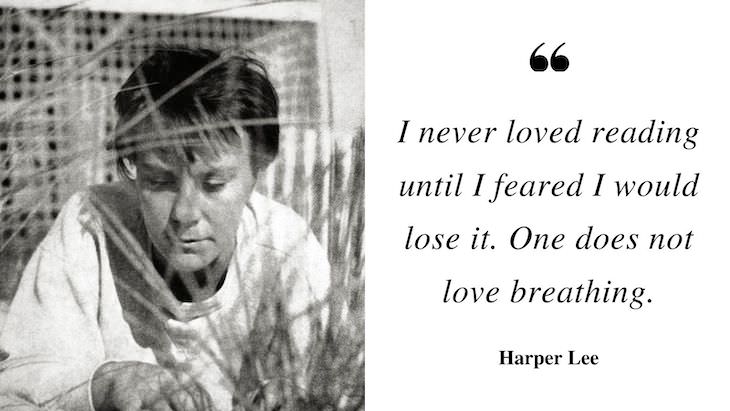 10. "The one thing that doesn't abide by majority rule is a person's conscience."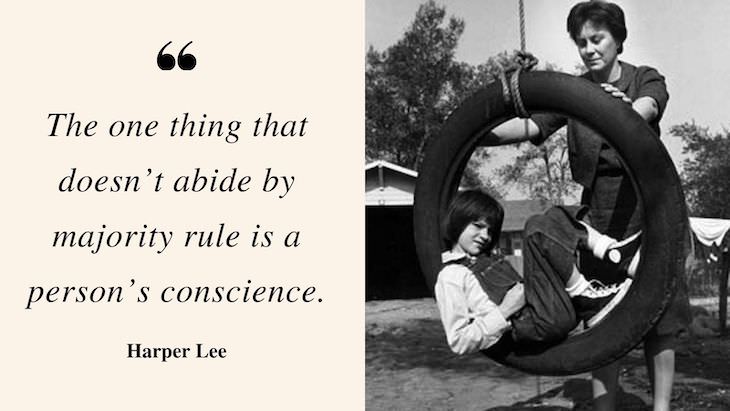 11. "Prejudice, a dirty word, and faith, a clean one, have something in common: they both begin where reason ends."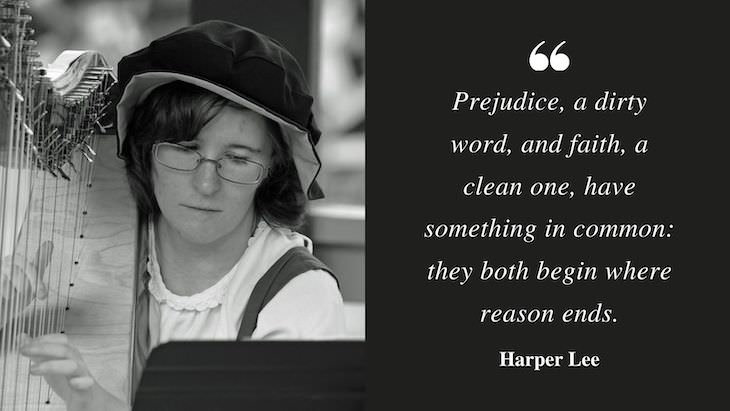 Imager Source: MTSOfan / Flickr
12. "The time your friends need you is when they're wrong."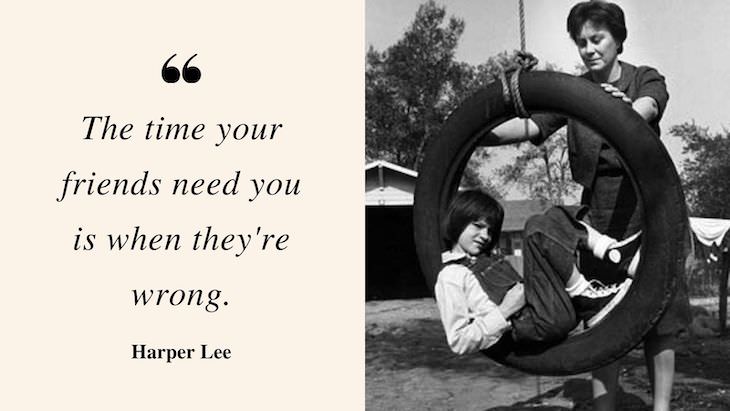 13. "As you grow up, always tell the truth, do no harm to others, and don't think you are the most important being on earth. Rich or poor, you then can look anyone in the eye and say, 'I'm probably no better than you, but I'm certainly your equal."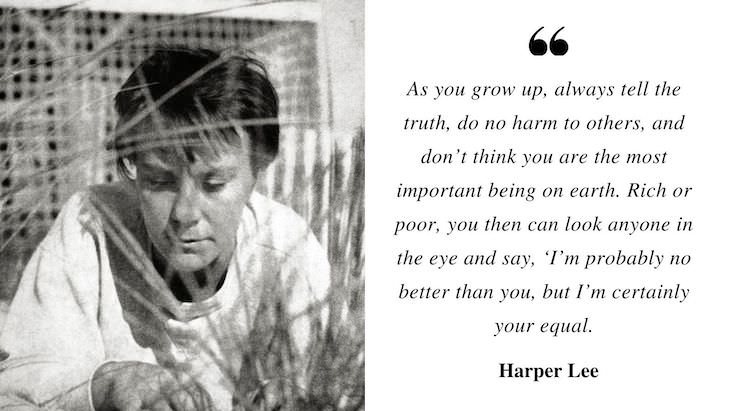 14. "Many receive advice, only the wise profit from it."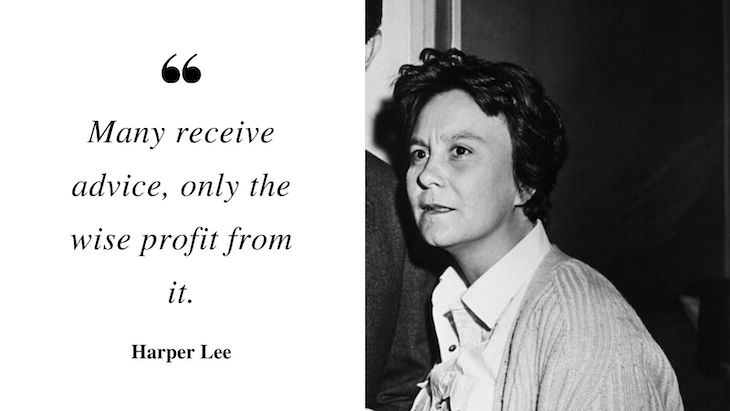 Share these inspiring words with your loved one