Banh Mi is a wonderful Vietnamese sandwich that's made up of an assortment of ingredients. The traditional version of this sandwich is a French baguette roll with pickled carrots and radish, cucumbers, cilantro, and different kinds of meats. This recipe contains pork along with many other ingredients and tastes amazing. It's also surprisingly easy to make. Beer or red wine is the best beverage to have with this sandwich.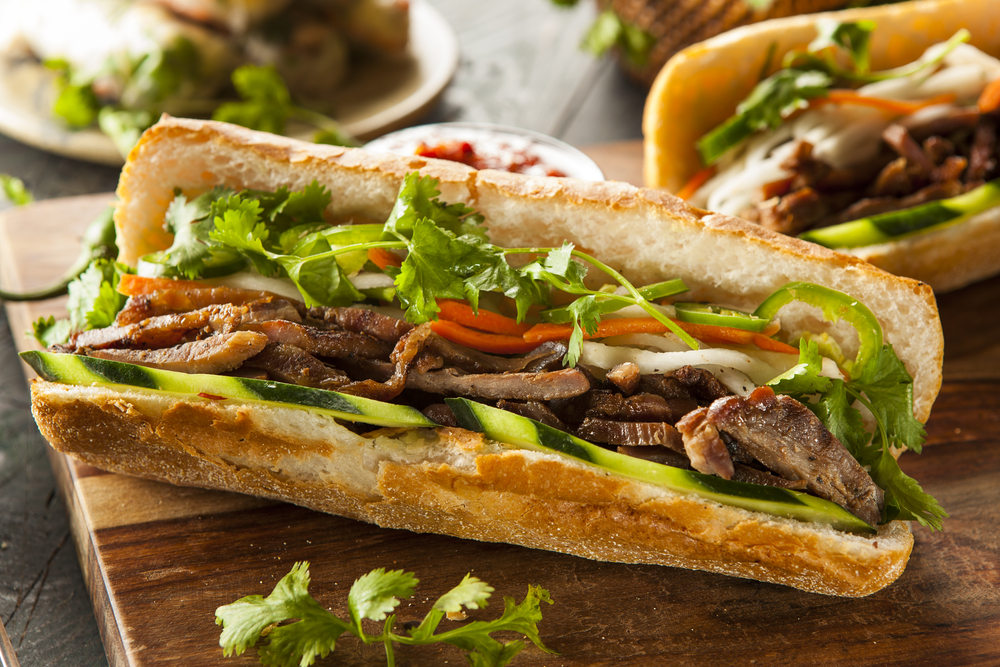 Ingredients for Vietnamese Sandwich:
Method of preparing the Vietnamese Sandwich:
Preheat the oven's broiler. On a broiling pan place the pork chops and set under the broiler. Cook for about 5 minutes until browned on each side. While cooking, make sure to turn it once.

Now open the baguette and spread mayonnaise on the insides. Place the cooked pork chops into each roll, then spread chili sauce directly on the meat. Drizzle a little lime juice and top with slices of onion, red pepper, chili, cucumber, cilantro, salt, and pepper. If desired, sprinkle some lime juice again.