This canned carrots recipe will be your favorite new instant dish. It serves as a warm appetizer, a healthy dessert, a comforting and quick side dish, or even just a warm snack. You can freshen it up with dill or even cheese, or go with the aromatic tones of the cinnamon. Versatility is the keyword.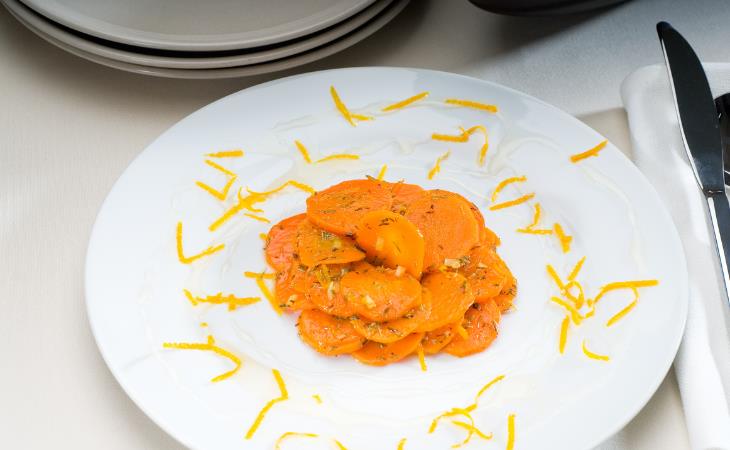 Ingredients for canned carrots salad:
Method of preparing the canned carrots salad:
Drain and rinse the carrots. Heat a pan over medium heat. Once hot, add the butter, sugar, salt, and cinnamon. Let everything bubble and brown.

Add the carrots, stir to coat, fry for 2-3 minutes and serve garnished generously with dill or an herb mix.
Source: I wash you dry.com