Once you try these amazing cucumber sandwiches, you won't be able to keep devouring them one by one. They are so simple and easy to make and are the perfect appetizers for the summer season. You can also serve these to your guests on those lazy get-togethers at home. We guarantee they will be demanding the recipe from you!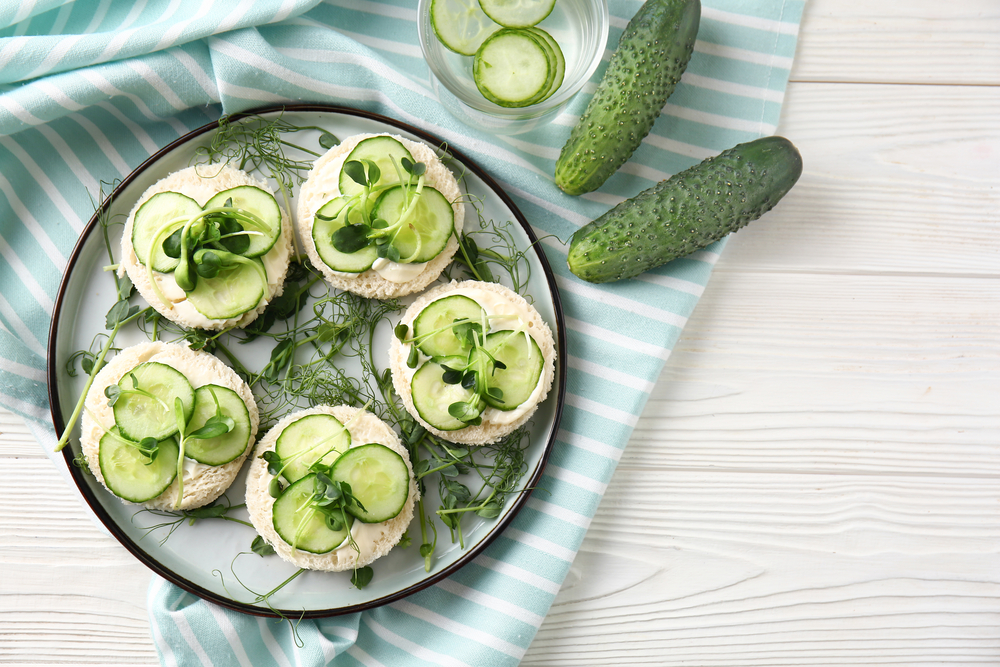 Ingredients for Cucumber Sandwich:
Method of preparing the Cucumber Sandwich:
Mix together the cream cheese, mayonnaise and Italian dressing mix in a medium bowl. Refrigerate for 6-7 hours or overnight.

Spread the cream cheese blend onto the slices of French bread. Sprinkle with dill and top with a cucumber slice. The great thing is that the cream cheese mixture keeps for about a week in the fridge. So, you can make them over and over again!
Chef's Tip:
You can use a glass or a cookie cutter to slice the bread neatly as shown in the photo.