An omelet is perfect for breakfast, lunch, or dinner. However, a lot of cooks are intimated by this tasty dish, but as you're about to find out, they're easier to make than you would imagine. After making this recipe a few times, you'll be knocking up omelets like a professional chef.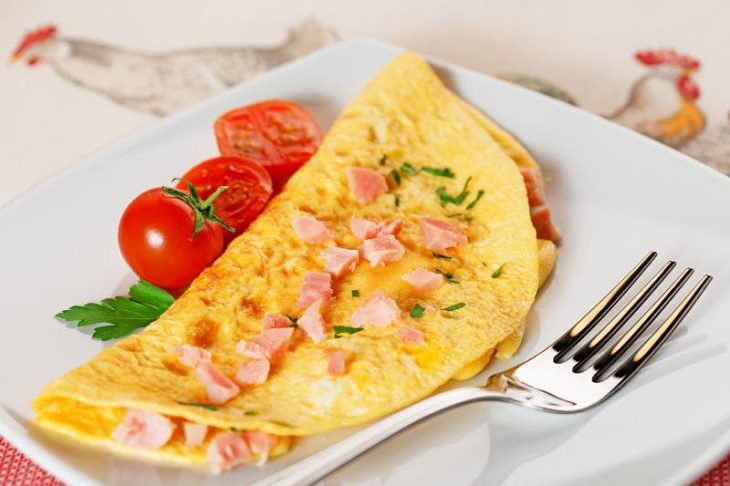 Method of Preparation:
Gently beat the eggs in a mixing bowl and season with salt and pepper.

Heat the butter in the frying pan until it is foaming. Pour in the eggs, and cook for a few seconds, until the bottom of the omelet is lightly set. Push these set parts into the uncooked center of the omelet. Cook again, until the omelet has set further, then push those set parts into the center of the omelet once again. Repeat this process until the eggs have just about set, but the omelet is still soft in the center.

Put the cheese and ¾ of the ham in the center of the omelet and cook until all the cheese has melted. Increase the heat to high, and cook the omelet for 30 seconds, or until it browns on the bottom.

Fold the omelet in half, then take the pan off the heat and tilt it slightly to move the omelet to the edge of the pan. Slide the omelet onto a plate, then fold it over. Sprinkle over the remaining ham.