Pulled pork tastes great, there's no doubt about it. But pork is rather fatty, not to mention that it's also quite pricy, so why not make pulled chicken instead? It's just as flavorful and versatile as pulled pork, but significantly healthier and more budget-friendly. Try this easy slow cooker recipe, and you'll be amazed at how delicious it is!
Prep Time
6 hours and 10 minutes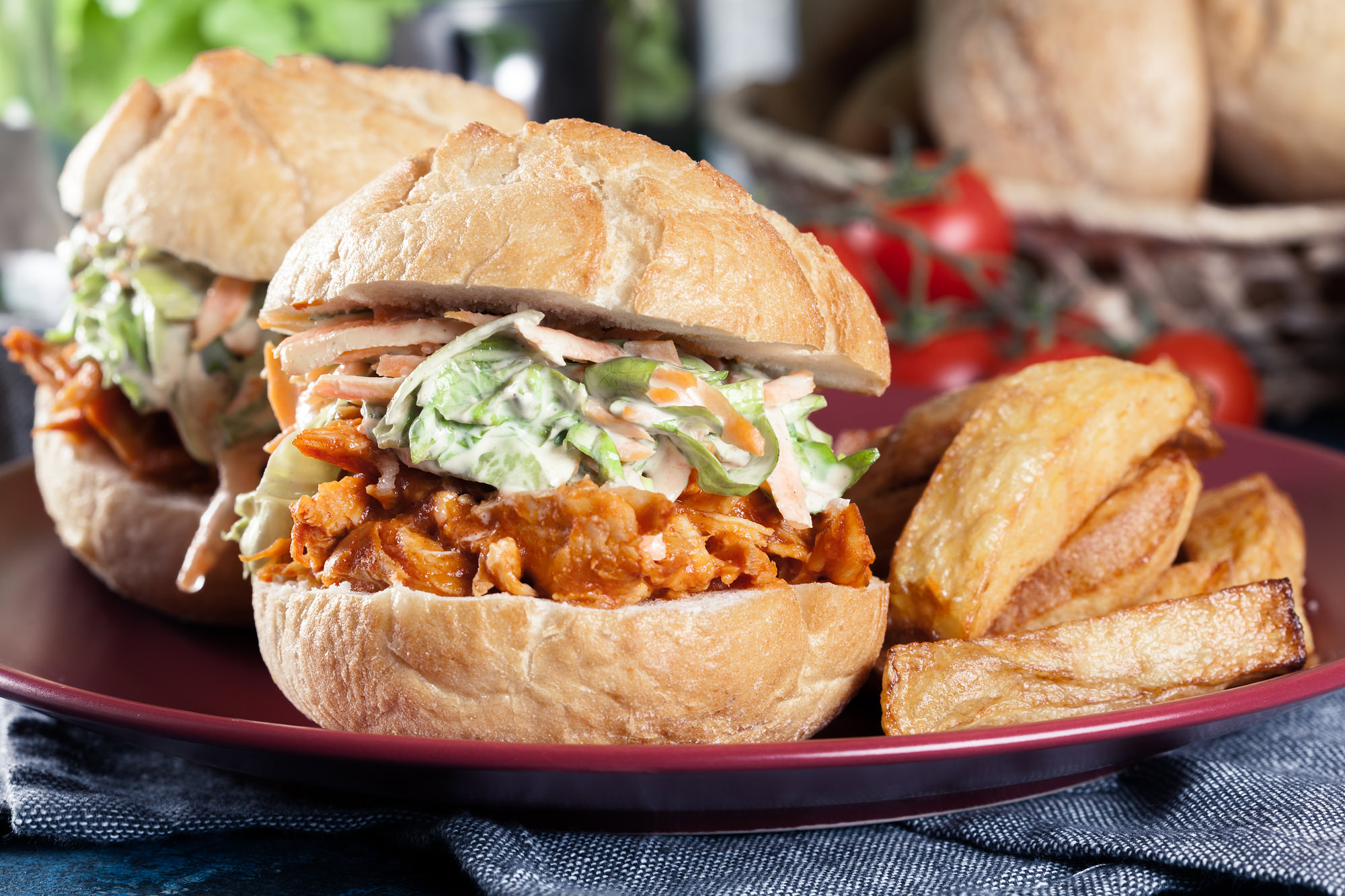 Ingredients for Pulled Chicken Sandwich:
Method of preparing the Pulled Chicken Sandwich:
Put the chicken thigh fillets into the slow cooker. If your chicken is on the fatty side, you may want to trim off some of the fat beforehand.

In a large bowl, stir together the rest of the ingredients (apart from the buns) until well incorporated.

Pour the marinade over the chicken and mix well to coat all the chicken pieces.

Cover with a lid and let the chicken cook for 6 hours on low or 2 hours on high. The chicken should be completely cooked through and fall-apart tender when you pierce it with a fork.

Move the cooked chicken to a work surface. Let it cool for 5 minutes and then shred using two forks.

Cut the buns in half and toast them slightly. Smear Dijon mustard on the bottom half and pile plenty of pulled chicken on top. Cover with the second half of the bun and enjoy fresh and warm.

You can refrigerate the pulled chicken for 3-4 days maximum. When reheating, add a splash of water to keep the meat from drying out.
Chef's Tip:
When assembling the sandwiches, add a dollop of coleslaw on top of the pulled chicken for an added bite of freshness.
Source: Wellplated.com