Crocodiles are some of the most terrifying hunters in the world, responsible for hundreds of human deaths every year. They are cunning, patient and have very little fear or hesitation when it comes to going after prey. What do you know about these huge, scary lizards?
What type of crocodile is the biggest?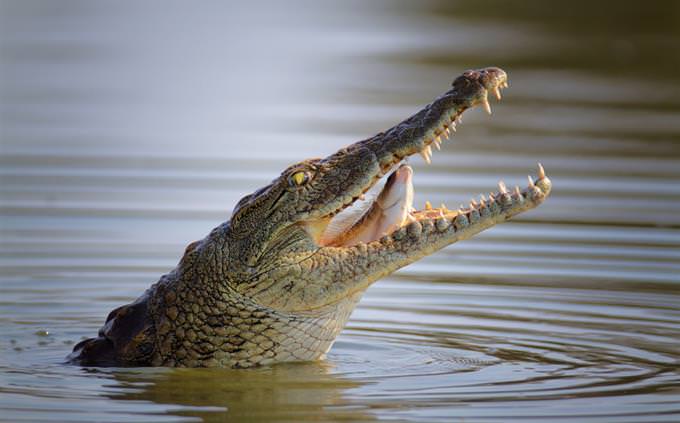 Which continent is NOT a habitat for crocodiles?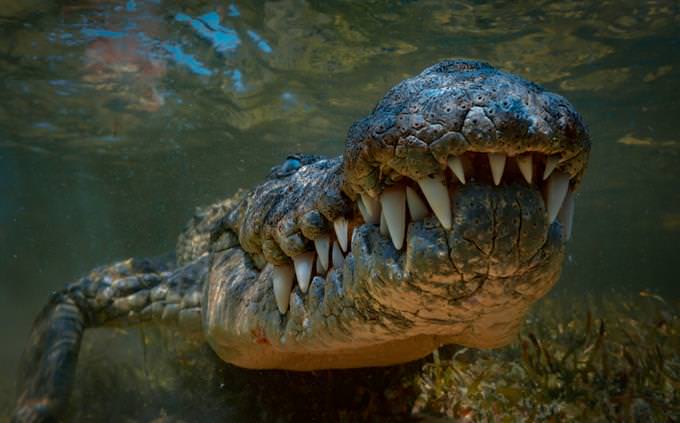 Crocodiles have about ______ teeth at a time, which they replace very quickly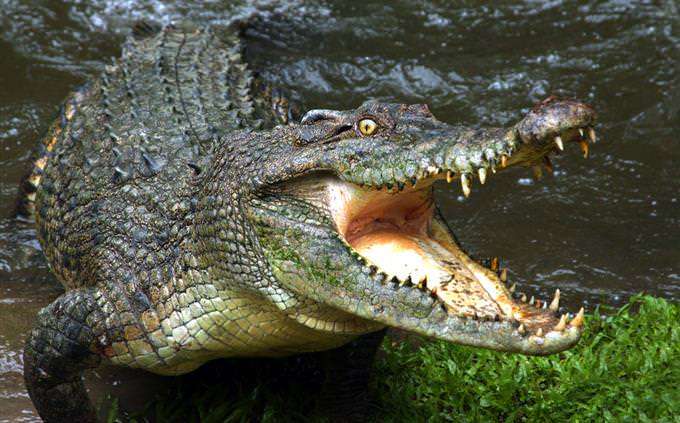 True or False: Crocodiles have weak opening jaw muscles, so a person can keep them closed with their hands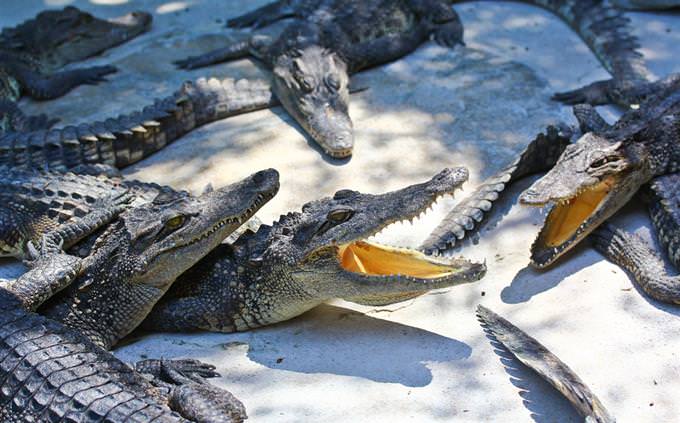 Why do crocodiles keep their mouths open for long periods of time?
To release heat from the body
To be ready to chomp down
As a threat display to other crocs
A trap for birds to fly into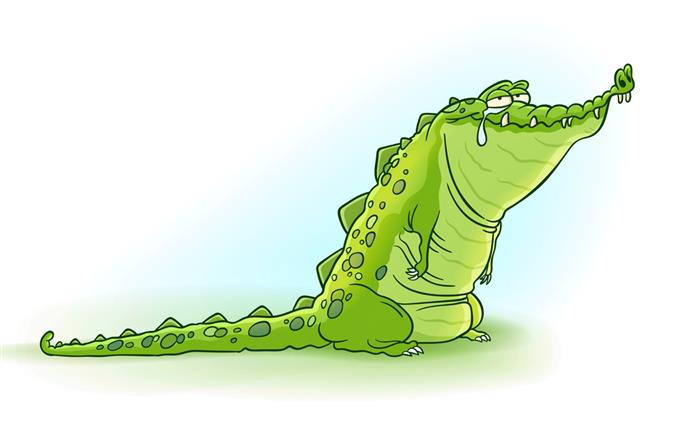 True or False: The expression 'crocodile tears' comes from crocodiles shedding tears while eating
Yes, for biological reasons from the huffing and tearing into the food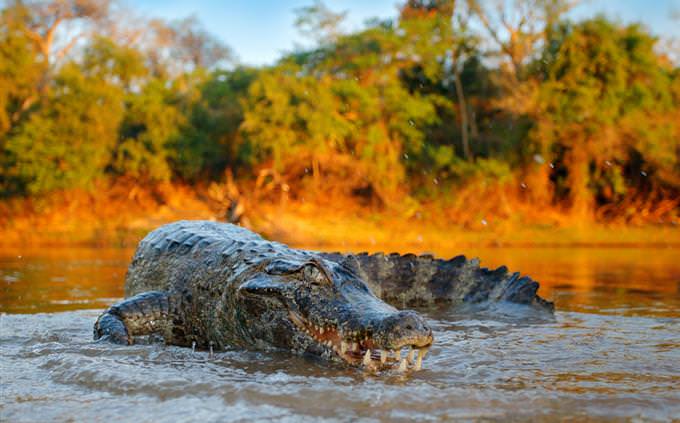 The crocodile's metabolism is so efficient, large crocs can live up to a ________ without food.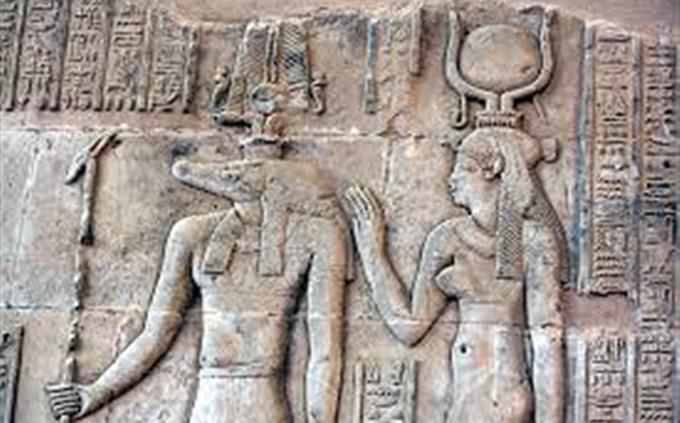 What is the name of the Egyptian god with the head of a crocodile?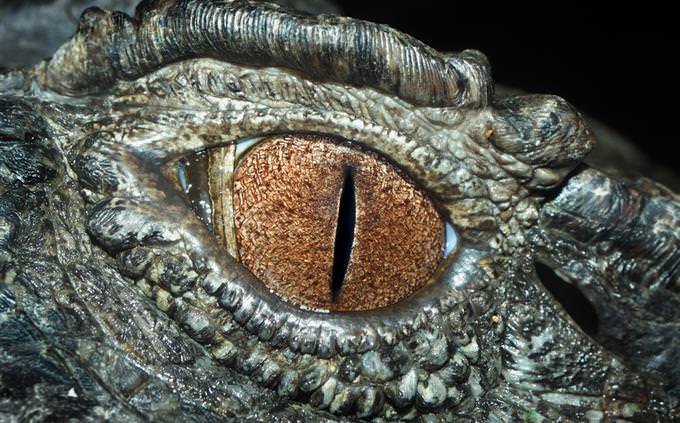 Crocodiles, unlike alligators, are very sensitive to _______.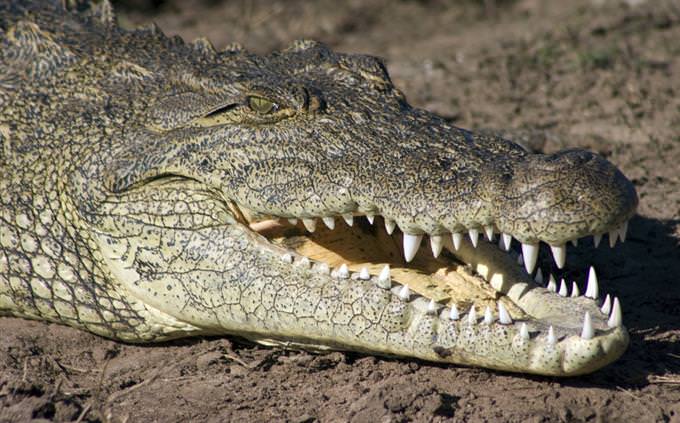 How long do crocodiles live for?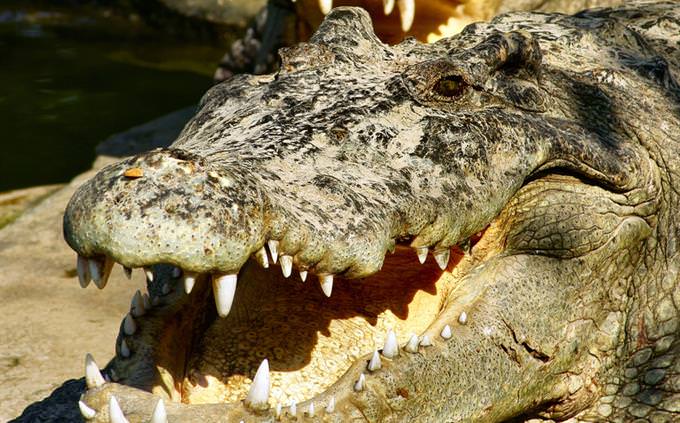 A crocodile's sense of smell is _________.
They have no sense of smell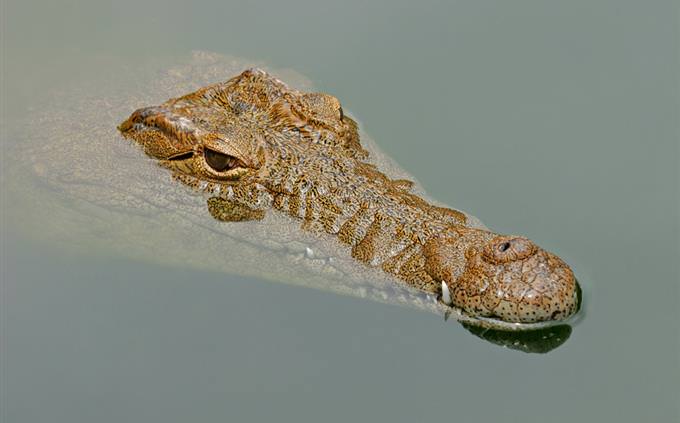 Crocodiles are the most ________ of reptiles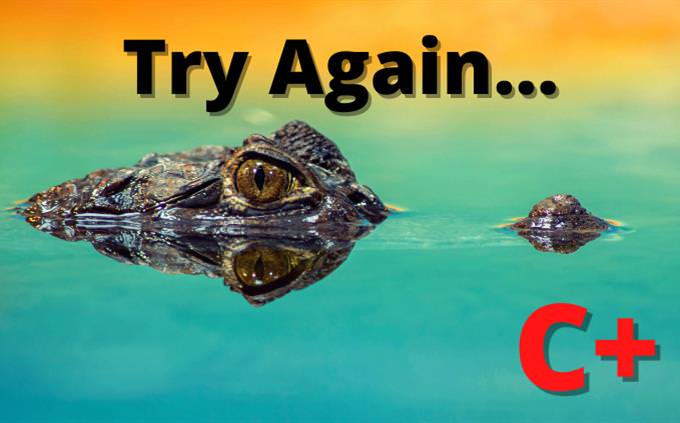 If At First You Don't Succeed...
Crocodiles may not be the most familiar and common animal, so it's of little surprise you may not be that familiar with their traits. That said, they're fascinating animals, so if you want to know more check out the answers.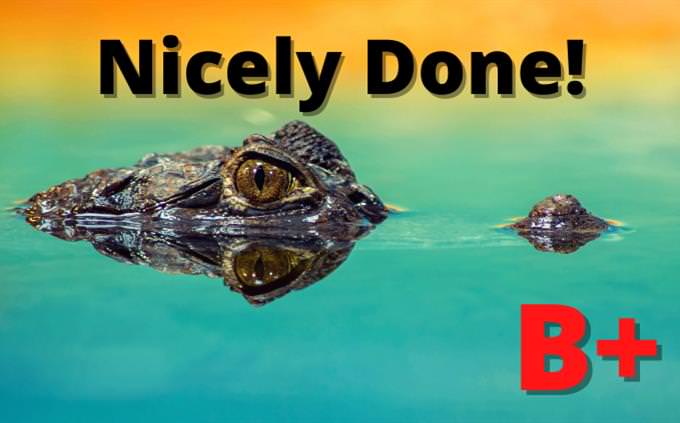 You definitely know more about Crocodiles than the average Joe. You got an above-average score and that means you probably know a bit about many things, especially animals. If you're interested in animal trivia, check out the rest of the category and see if your animal knowledge is equal to your Crocodile knowledge! To learn more about Crocodiles and see where you did get it wrong, have a look at the answers.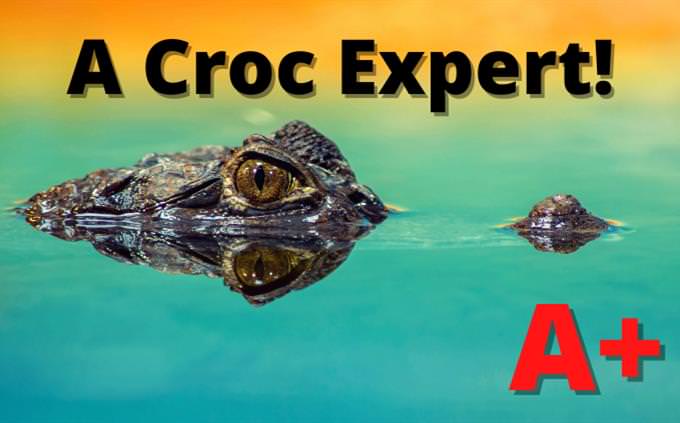 You got a very high score, and that means you know WAY more than the average person about crocodiles. You're either a lover of titanic miracles or just a person who likes to know things. Maybe you're an animal lover like us! Be as it may, you are knowledgeable, and your crocodile knowledge is genuinely impressive!
1
2
3
4
5
6
7
8
9
10
11
12