I think we can all agree that marriage is a big commitment. Marriage isn't only a testament to a couple's love for each other. It also signifies the readiness of the couple to stand together before the state and the church, and take the responsibility to support each other no matter what. This probably explains why much fewer people get married and stay married for a long time these days.
This is not to say, of course, that eternal love no longer exists. The magic of love is not lost. Finding and staying with your soulmate for decades is possible, and this inspiring couple is here to prove it to us in the most heartwarming way possible.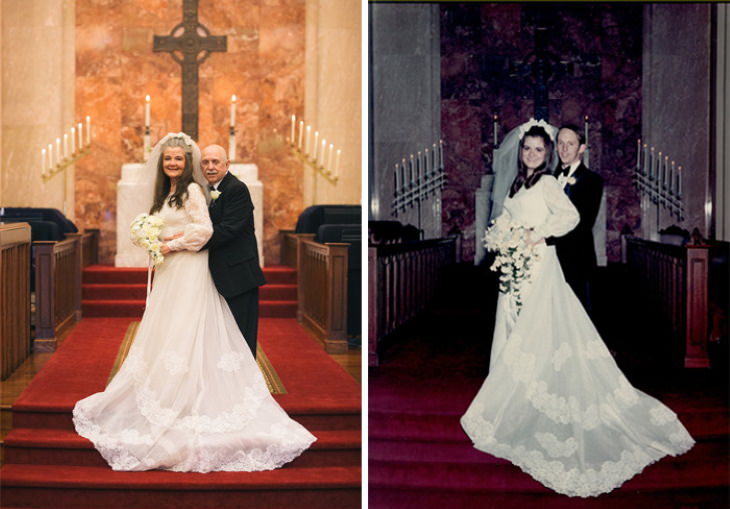 Meet Kelly and Carolyn Gay. The couple recently celebrated their golden wedding anniversary - that's 50 years of being together! To do so, they came up with the sweetest concept. Kelly and Carolyn decided to recreate their wedding photos as accurately as they could.
They reached out to Sam Hoyle of Two Hoyles Photography and returned to the same church they have exchanged their vows on March 12, 1971 - the DSM First Church in Des Moines, Iowa - for a special anniversary photoshoot. Kelly put on his wedding suit and Carolyn wore her wedding dress, veil, and she even grew out her hair to exactly the same length it was at the time of the wedding.
The photographers wanted to replicate the photos as accurately as they could, and we must say, the resemblance is quite impressive!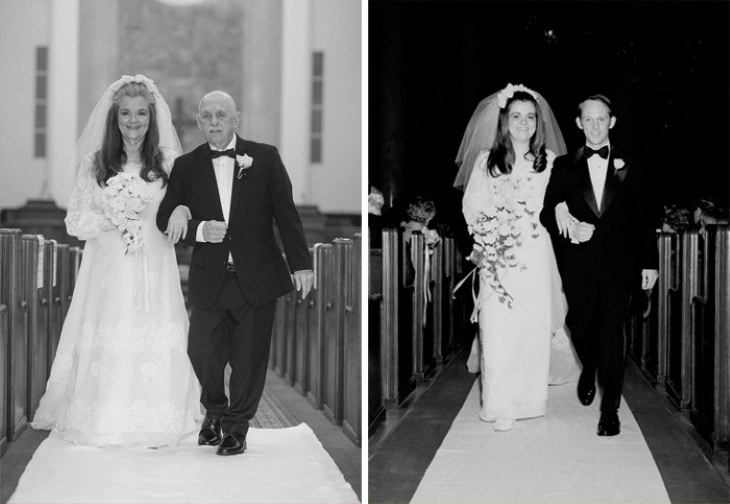 When asked if they had any secret to staying married for so long in an interview with Bored Panda, Kelly humbly replied, "We got through a lot, but I don't know if we've gone through anything more than other couples go through. I don't think we're anything special. We just found a way to get over the hard parts and enjoy the other parts."
Kelly and Carolyn say that their life had its ups and downs, but they managed to stick it out together. Kelly powered through a kidney transplant in 2004, and Carolyn is in long-term remission of breast cancer.
Still, they choose to always look at the bright side, and their three kids and four grandchildren definitely help them stay optimistic and hopeful for the future!
We hope that you were inspired by Kelly and Carolyn Gay's life story and wonderful photoshoot just as much as we were. It's always so wonderful to be reminded of the power of true love by happy marriage stories like theirs, don't you think?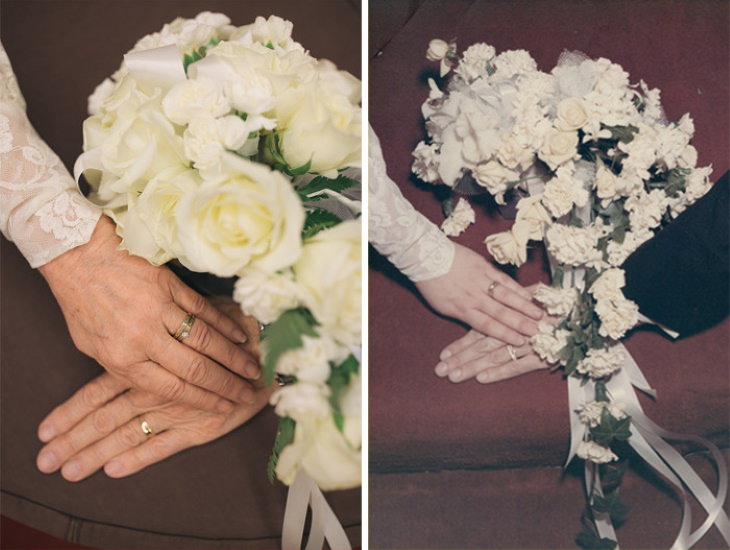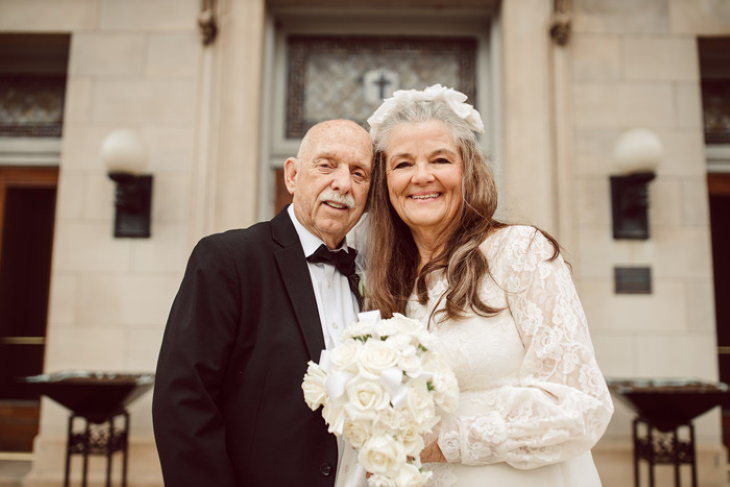 Share these inspiring photos with family and friends!