The judges of the Siena International Photo Awards had the unenviable task of sifting through no less than 48,000 submissions from 156 countries. Nevertheless, the results are in, and the 20 submissions you're about to see below are some of the very best entries. Enjoy!
Click on images to enlarge
20.

Kid With Hand Crafts, Ethiopia (1st Place In Fascinating Faces And Characters Category)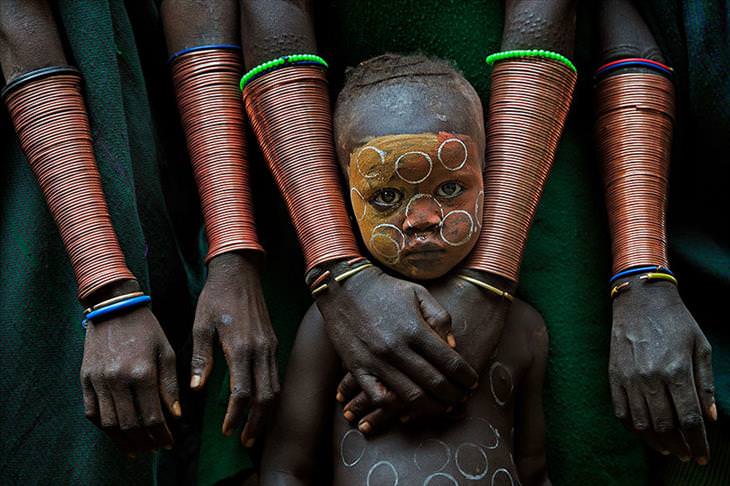 A boy from the Suri tribe is pictured between the metallically-bound arms of his mother.