ALABAMA: Governor's Mansion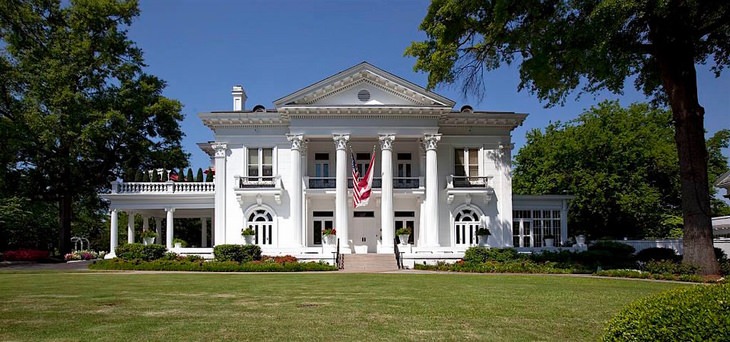 Location: Montgomery, Alabama.
This beautiful mansion was built in 1907, and is now the home of the current governor of Alabama, Kay Ivey. It's known for its beautiful neoclassical design and even has an Alabama-shaped pool.
ALASKA: Russian Bishop's House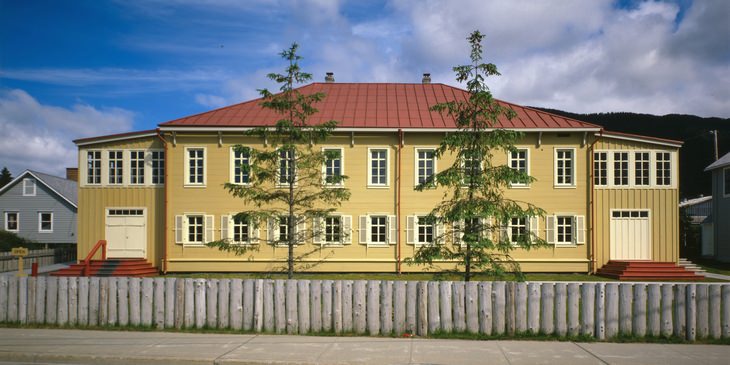 Location: Sitka, Alaska.
Alaska actually belonged to the Russian Empire until the late 1860s, and evidence of this can be seen at the Russian Bishop houses, which is one of the oldest-surviving reminders of that pre-USA era.
ARIZONA: Taliesin West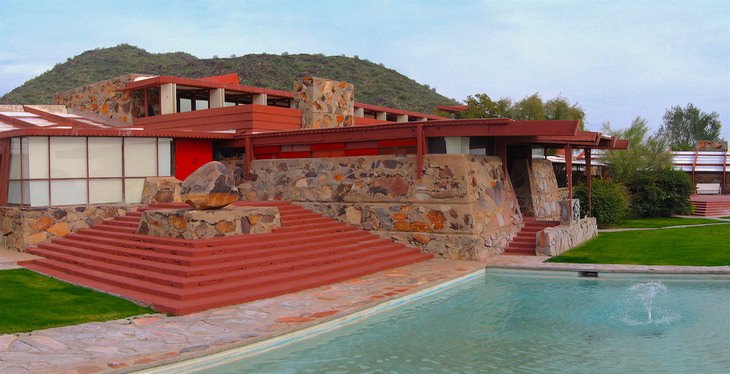 Location: Scottsdale, Arizona.
This residence was once the winter home of renowned architect, Frank Lloyd Wright. It's now the main campus of The School of Architecture at Taliesin.
ARKANSAS: Quigley's Castle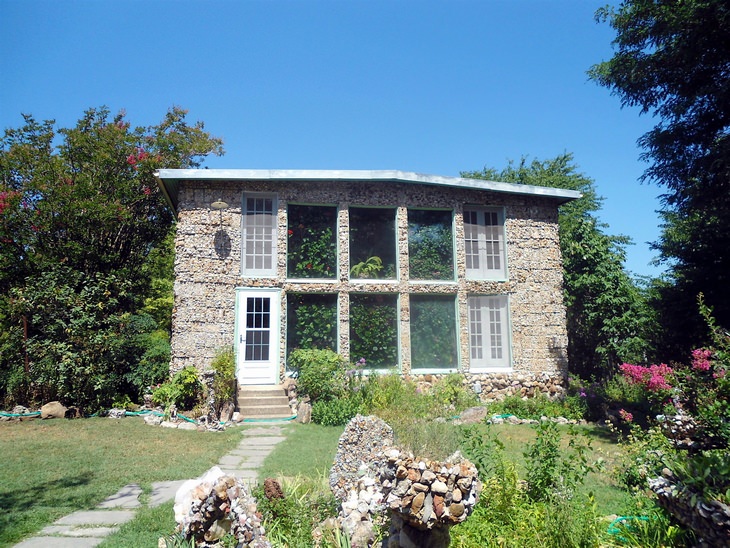 Location: Eureka Springs, Arkansas.
Constructed in the 1940s, this home was designed and built by a husband and wife team. It's known throughout the state thanks to its towering, 70-year-old tropical plants.
CALIFORNIA: Winchester Mystery Home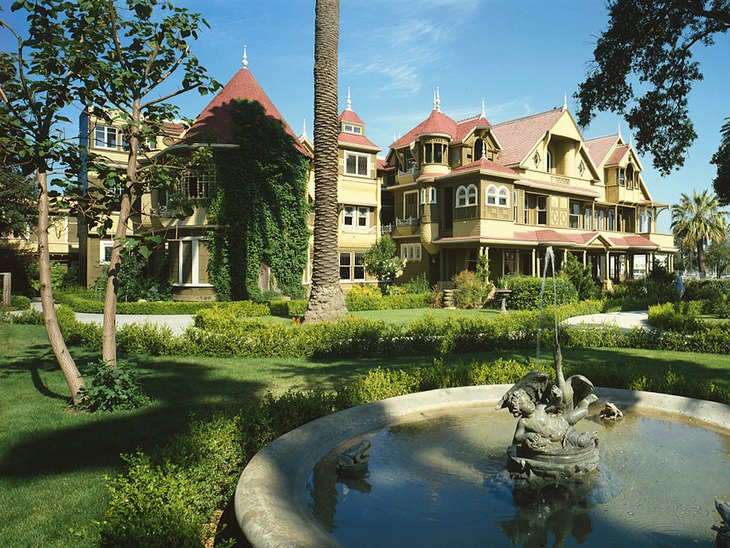 Location: San Jose, California.
The Winchester rifle played a big part in the American Civil War, and this is the residence that was created by its inventor's widow after he died. The house is said to be haunted.
COLORADO: Molly Brown House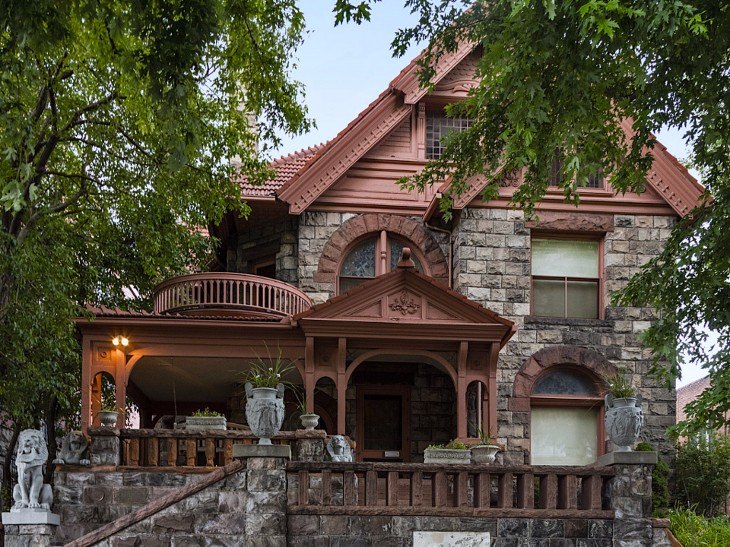 Location: Denver, Colorado.
Margaret Brown, the famous American philanthropist and activist, lived in this home during the latter years of her life and after the sinking of the RMS Titanic in 1912.
CONNECTICUT: Philip Johnson Glass House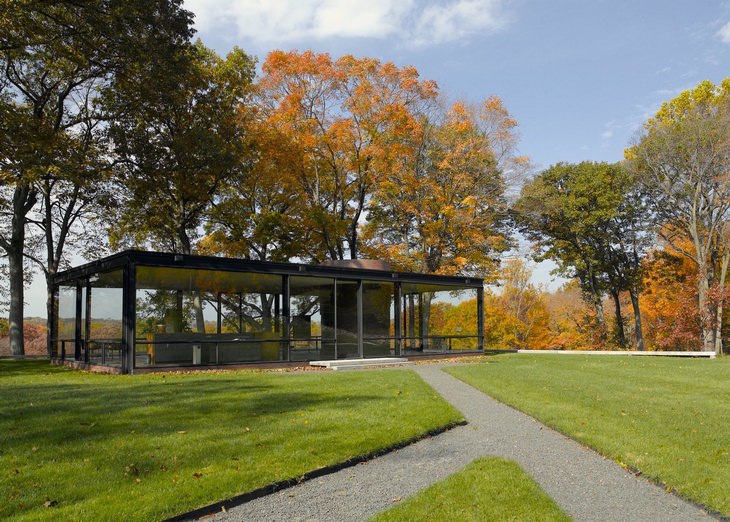 Location: New Canaan, Connecticut.
Located in a 49-acre historic site, this glass structure was designed by American architect Philip Johnson and constructed in 1949. It houses a permanent collection of 20th Century art.
DELAWARE: Nemours Mansion and Gardens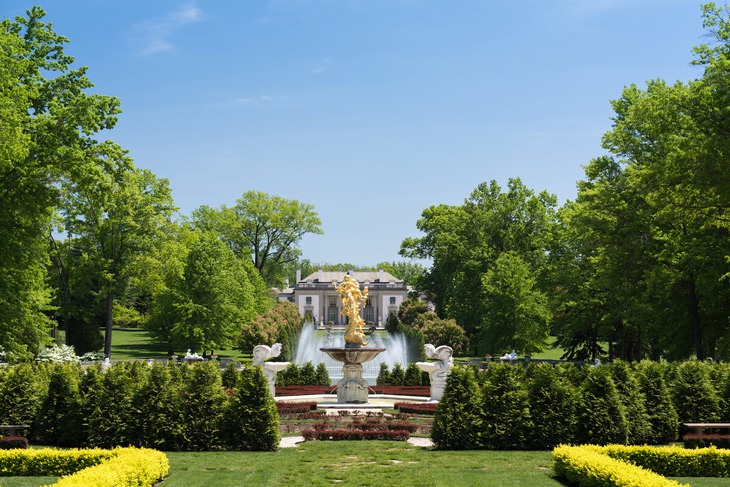 Location: Wilmington, Delaware.
More akin to a royal palace than a private residence, this mansion has no less than 105 rooms spread across five floors. It's inspired by the finest French chateaus and sits on a 300-acre estate.
FLORIDA: Ca' d'Zan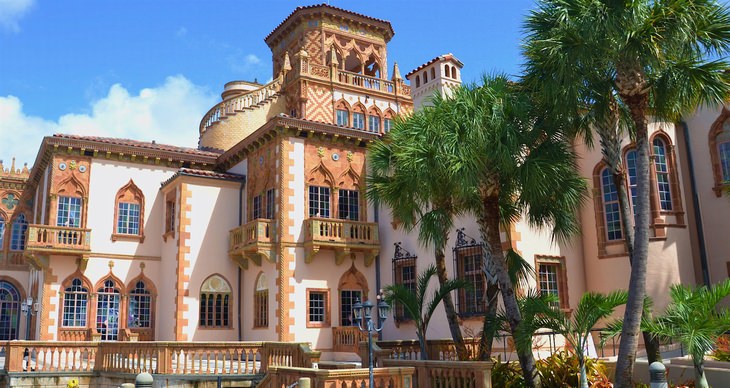 Location: Sarasota, Florida.
John Ringiling and his wife Mable ran and owned circuses during the early 20th Century. It clearly was a profitable business to be in, because they spent $1.5 million building this home back in 1920.
GEORGIA: Swan House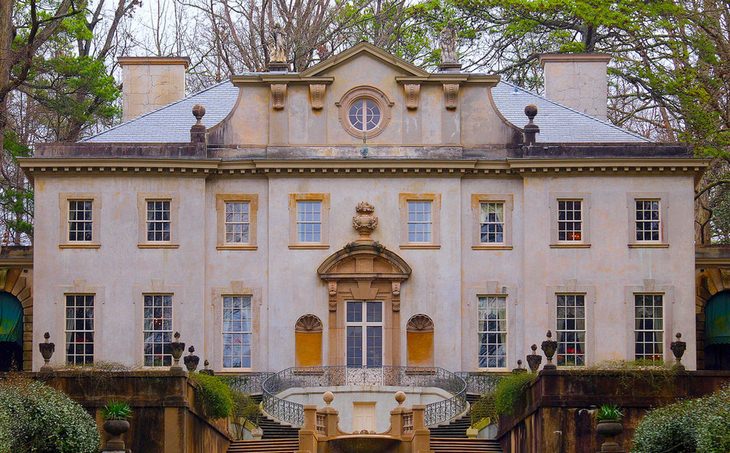 Location: Atlanta, Georgia.
This regal-looking mansion will look familiar to you if you've seen The Hunger Games or The Amazing Race. It was used as a backdrop in both shows. Initially constructed in 1928, it's often used in movies and shows.
HAWAII: Shangri La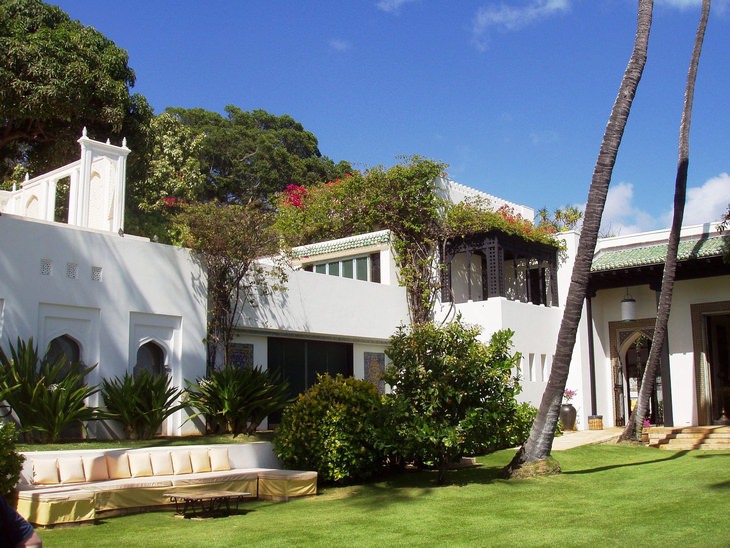 Location: Honolulu, Hawaii.
Doris Duke, the heiress and philanthropist, used to spend her winters at this spectacular mansion built in the Islamic style. It is now a museum dedicated to Islamic art and design.
IDAHO: The Standrod Mansion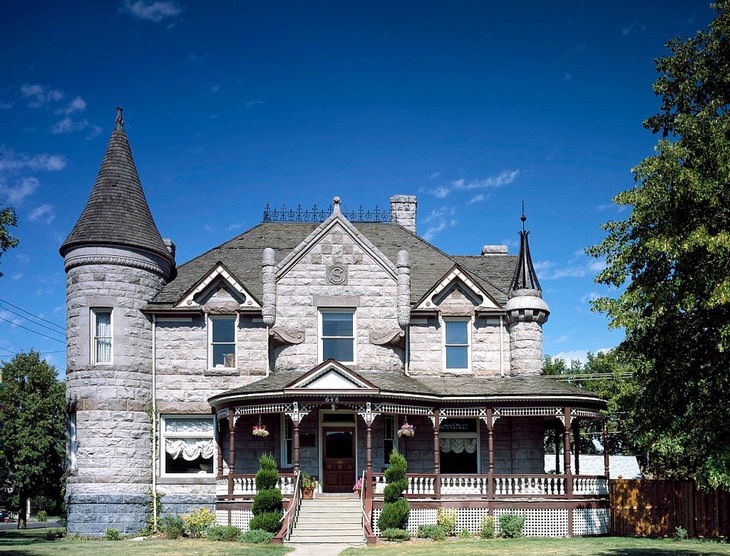 Location: Pocatello, Idaho.
If you think that this mansion looks like a miniature castle, then its designers definitely hit the nail on the head. Built for the equivalent of $330,00 in today's money back in 1902, the mansion is said to be haunted by the ghosts of the original owner's children.
ILLINOIS: Ben Rose House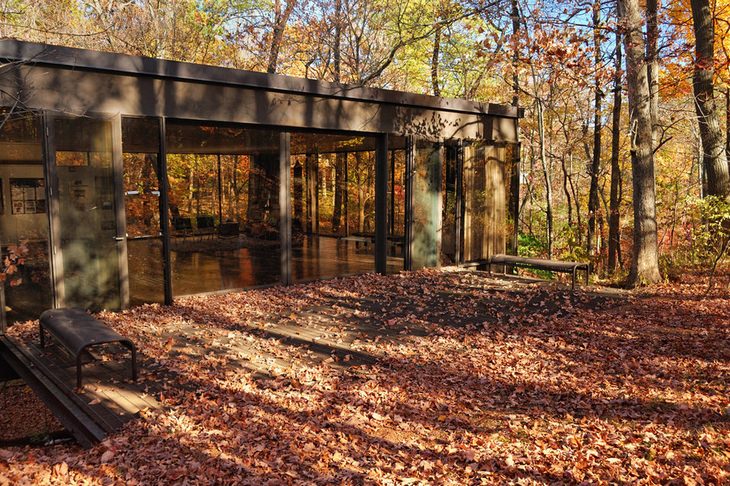 Location: Highland Park, Illinois.
Surrounded by trees and overlooking a ravine, this modern home is situated in a Chicago suburb. It also was the scene for the famous car crash in the movie Ferris Bueller's Day Off.
INDIANA: Grouseland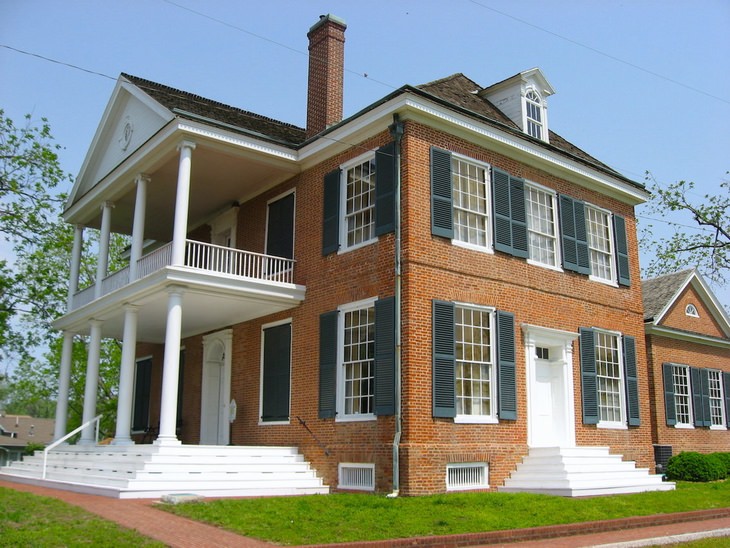 Location: Vincennes, Indiana.
Built for the man who would become the 9th President of the United States, William Henry Harrison, this brick home was used when Harrison was governor of the Indiana Territory. The area's government used to retreat to its interior during times of unrest.
IOWA: Dibble House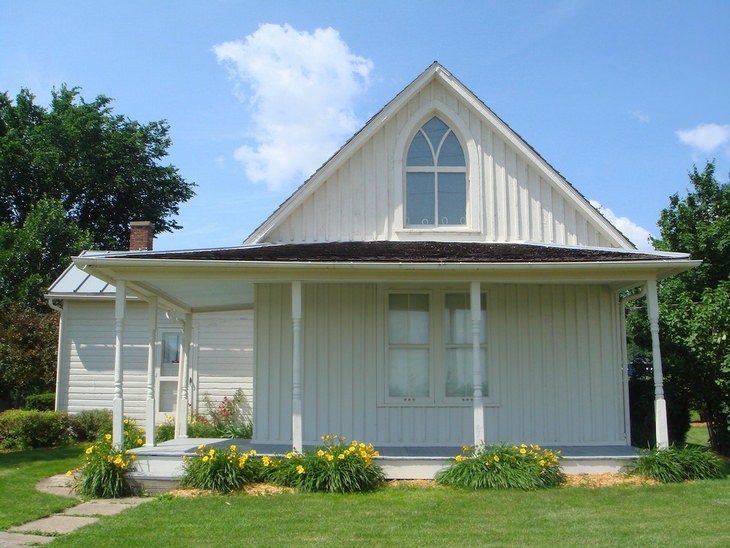 Location: Eldon, Iowa.
Grant Wood, the famous artist, actually featured this quaint home in his world-renowned American Gothic painting. It was built during the 1880s.
KANSAS: Amelia Earhart Birthplace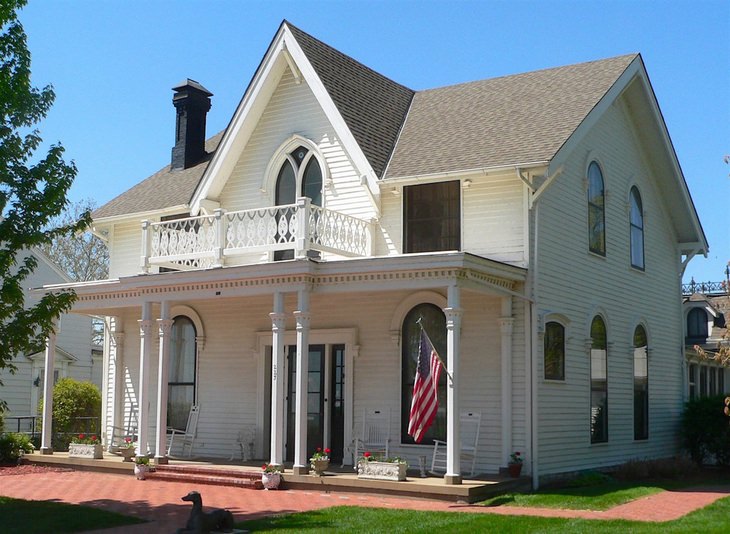 Location: Atchison, Kansas.
No-one quite knows what happened to the pioneering aviator, Amerlia Earhart, following her plane crash, but we do know where she was born. Her birthplace is now a public museum.
KENTUCKY: Mayo Mansion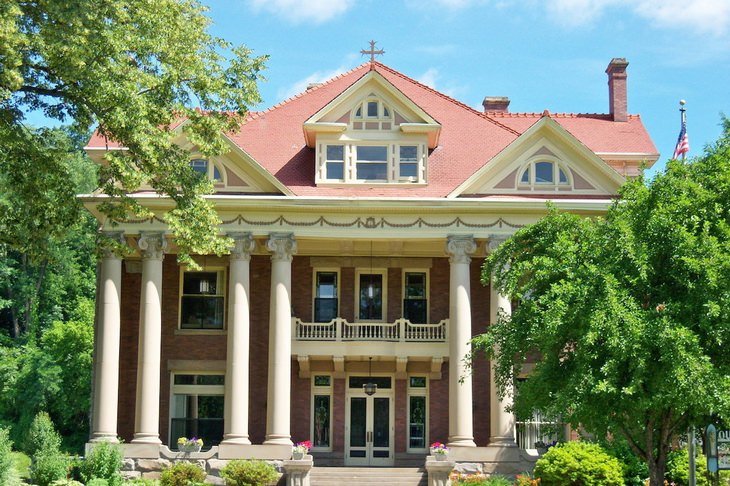 Location: Paintsville, Kentucky.
This home was built for the American entrepreneur, John C.C. Mayo, during the early 1900s at a cost of $6 million in today's money. Sadly, he didn't enjoy the 40-room mansion for very long, because he succumbed to Bright's Disease in 1914.
LOUISIANA: Maison Olivier Creole Cottage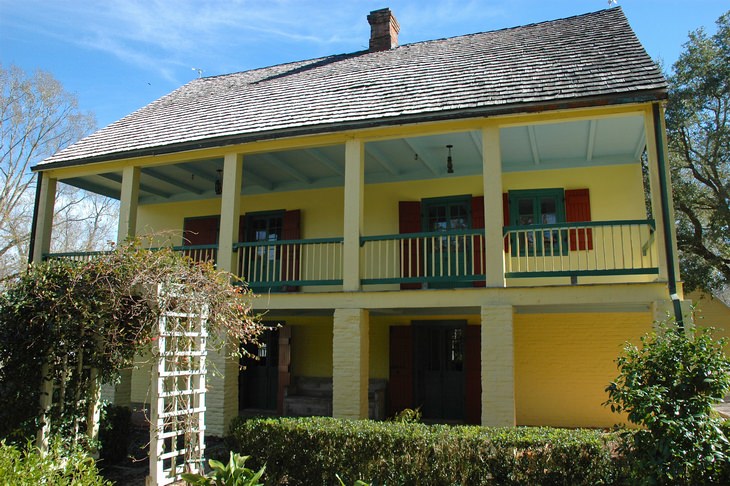 Location: St. Martinville, Louisiana.
Creole, Caribbean and French influences are all evident in this home, and its uniqueness has resulted in it being included in the Longfellow-Evangeline State Historic Site.
MAINE: Castle Tucker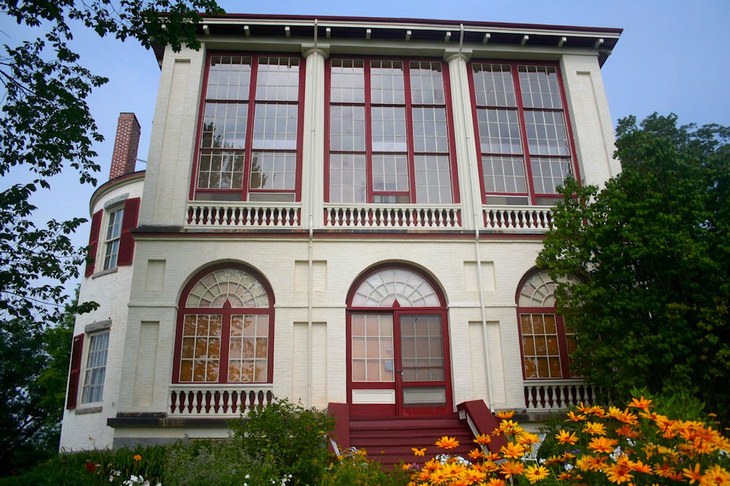 Location: Wiscasset, Maine.
Overlooking Maine's Sheepscot River, this imposing home was once inhabited by members of a prominent shipping family in the late 1800s and early 1900s.
MARYLAND: Paca House and Garden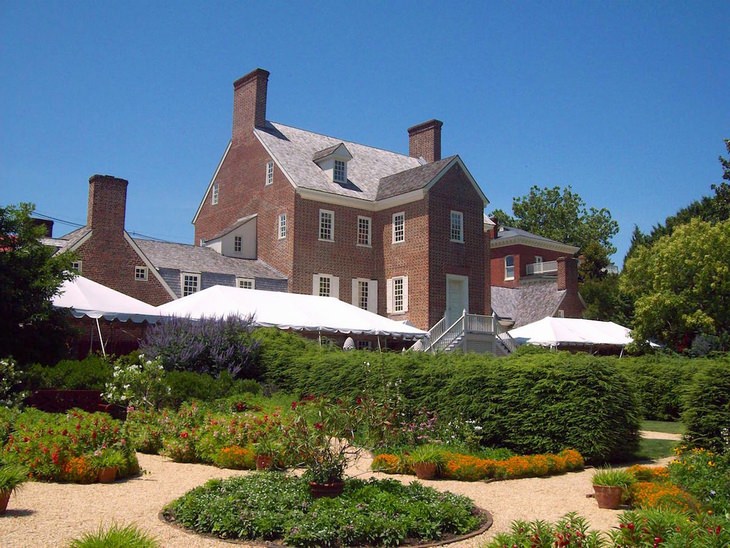 Location: Annapolis, Maryland.
William Paca was one of the 56 signatories of the American Declaration of Independence. In addition, he was also a three-term governor of Maryland. This stunning Georgian mansion was arguably fitting for a man of such prominence and prestige.
MASSACHUSETTS: House of the Seven Gables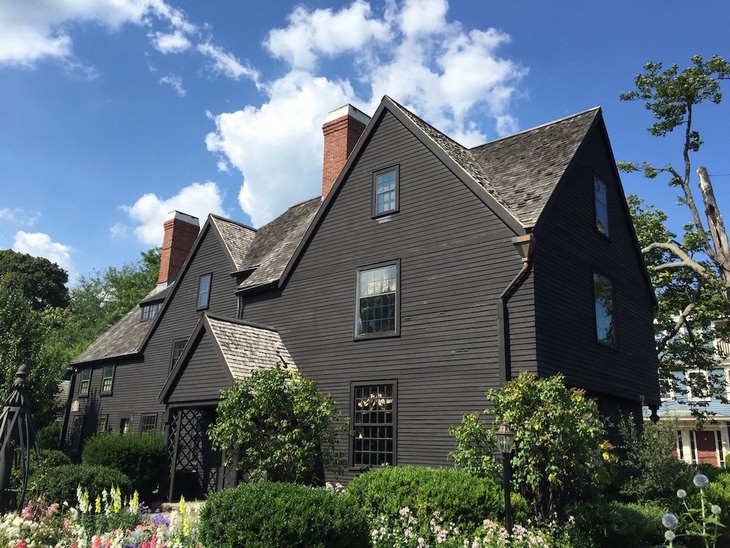 Location: Salem, Massachusetts.
This is one of the oldest houses in the United States. It inspired American author Nathaniel Hawthorne to write his Gothic novel, The House of the Seven Gables, some two centuries after its construction.
MICHIGAN: Alden B. Dow Home and Studio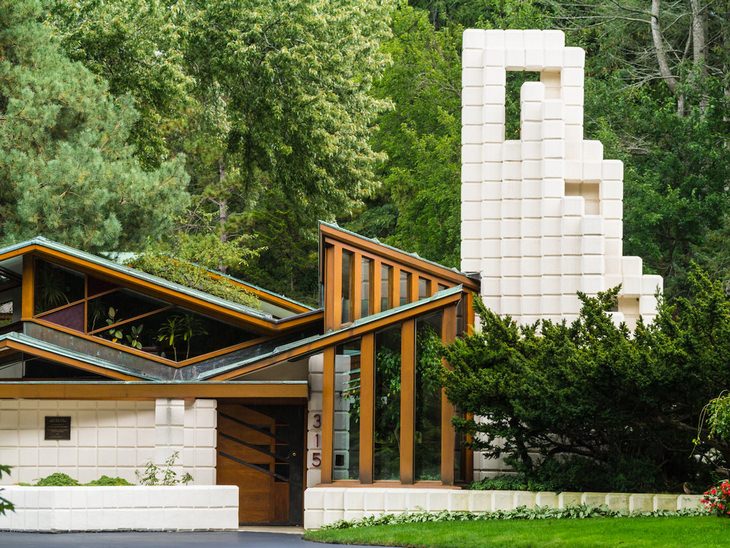 Location: Midland, Michigan.
Widely believed to be the masterpiece of the man who invented the Michigan Modern architectural style, Alden B. Dow, this mansion was designed to blend seamlessly into its lush surroundings.
MINNESOTA: James J. Hill House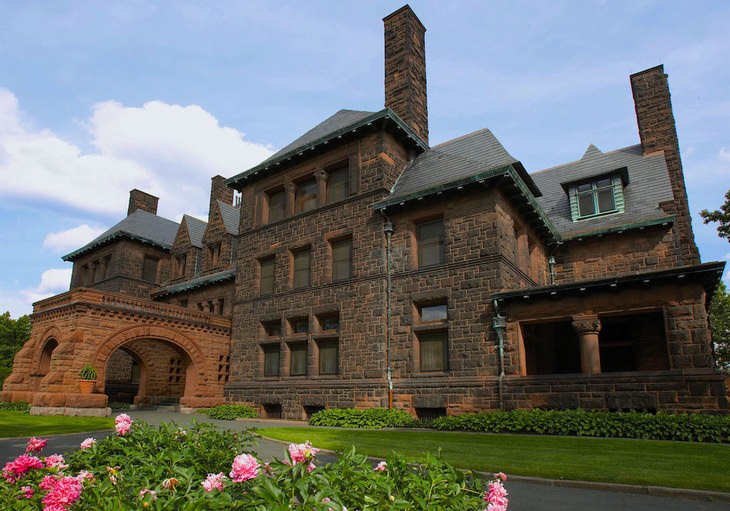 Location: Saint Paul, Minnesota.
American railroad magnate James J. Hill certainly could afford to live in style. The Great Northern Railway founder moved into the home in 1891, but only lived for another five years after that. It's now a museum that's open to the public.
MISSISSIPPI: Rowan Oak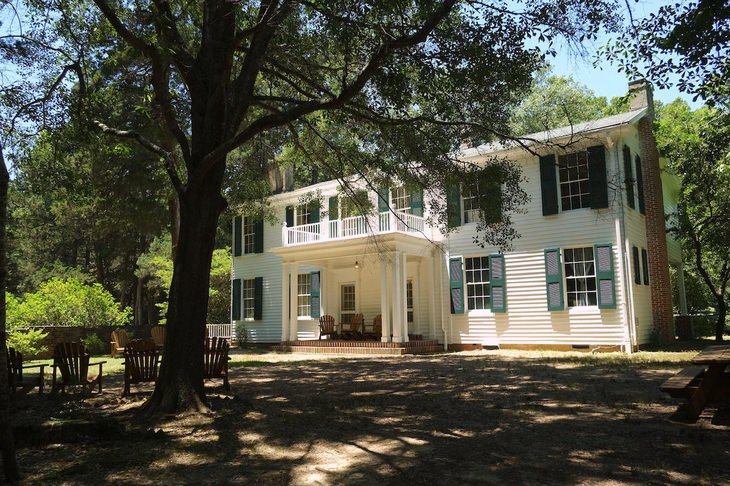 Location: Oxford, Mississippi.
Nobel Prize laureate and prolific author William Faulkner used to call this beautiful residence his home. Following his passing, his daughter sold it to the University of Mississippi back in 1972.
MISSOURI: Vaile Mansion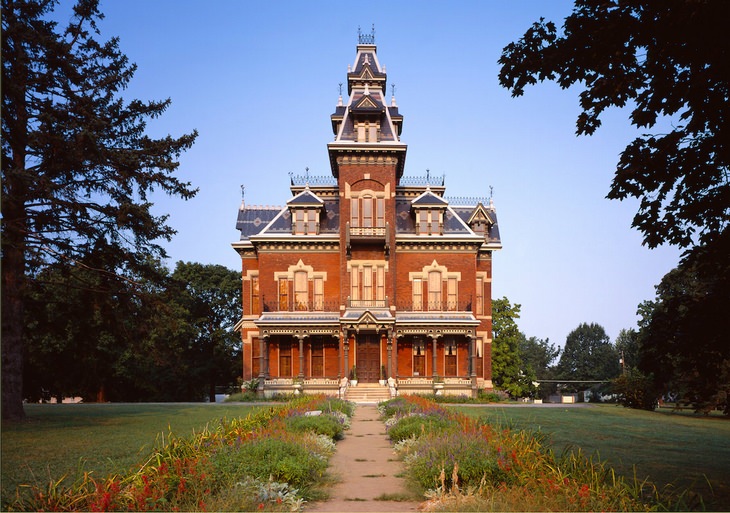 Location: Independence, Missouri.
Lavishness and opulence are on display for all to see at this over-the-top mansion. It was built in 1881 for businessman Colonel Harvey Merrick Vaile and his wife Sophia.
MONTANA: Charles E. Conrad Mansion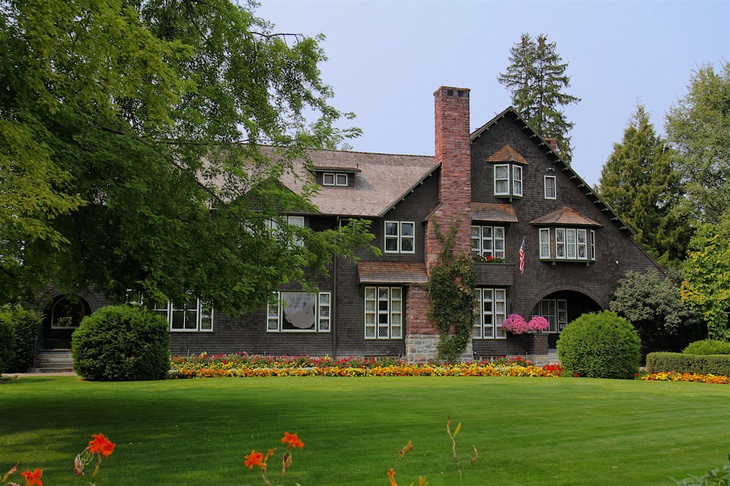 Location: Kalispell, Montana.
This stunning home is the work of one of the most influential architects of the American Northwest during the Victorian era, Kirkland Cutter. It was built for shipping magnate Charles E. Conrad.
NEBRASKA: Scout's Rest Ranch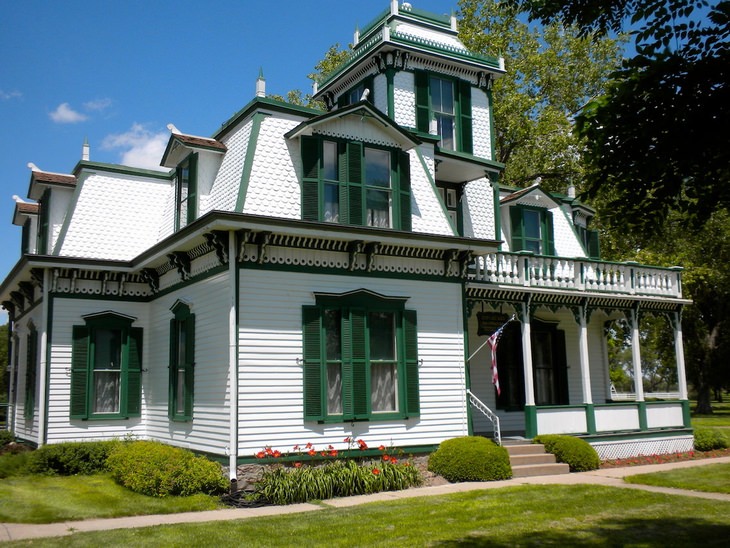 Location: North Platte, Nebraska.
This home was actually built by Buffalo Bill, the famous vaudeville performer, Union scout and bison hunter. It was constructed in 1882, and is now open for guided tours by appointment.
NEVADA: Bowers Mansion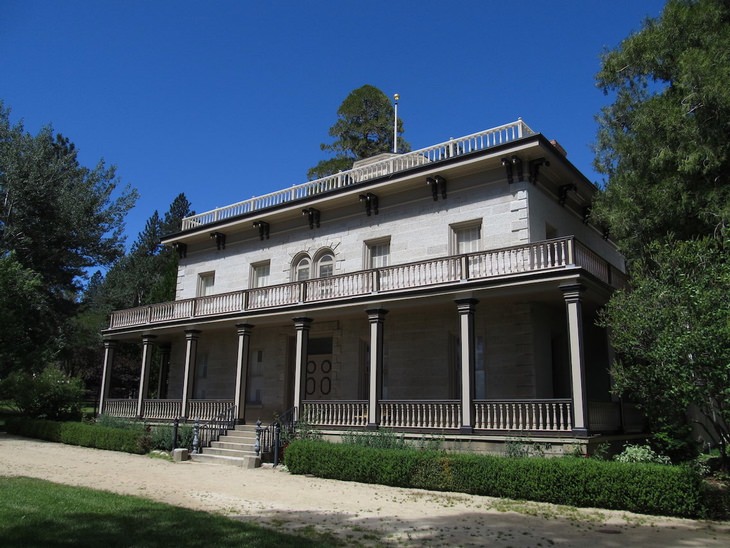 Location: Washoe County, Nevada.
The Comstock mining boom of the mid to late 1800s made many Americans very rich, and the Bowers family were no exception. Their wealth led Lemuel "Sandy" Bowers and his wife Eilley to commission this house back in 1863.
NEW HAMPSHIRE: Robert Frost Farm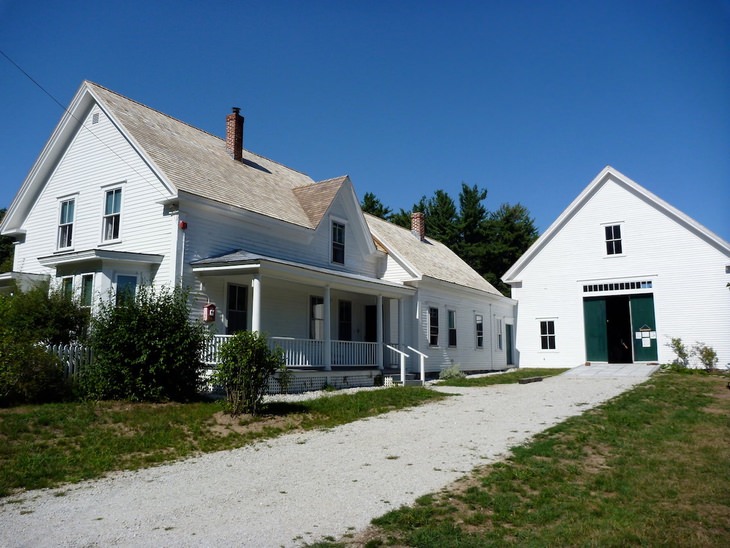 Location: Derry, New Hampshire.
This beautiful farm was once the home of world-famous American poet, Robert Frost. It's open to the public for tours and also hosts displays. Furthermore, there are also hiking trails to enjoy, and even the odd poetry recital.
NEW JERSEY: Albert Einstein House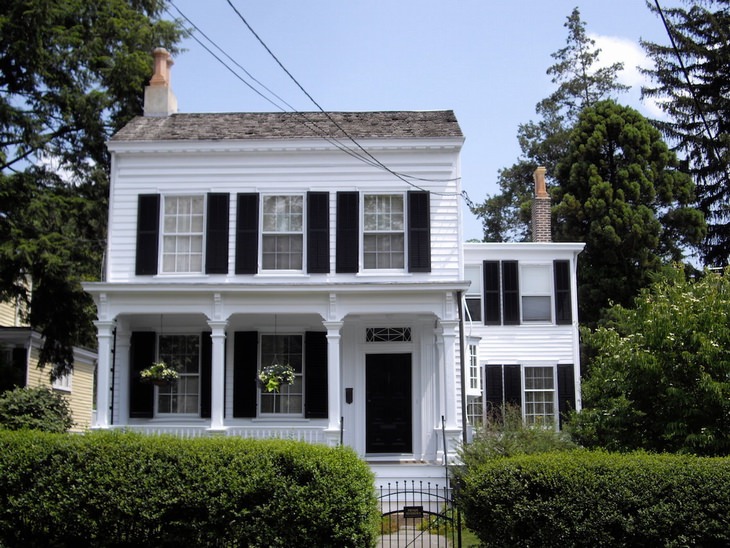 Location: Princeton, New Jersey.
Genius theoretical physicist, Albert Einstein, lived in this charming cottage-style home during the last 20 years of his life. He resided there with his wife, Elsa, until his death in 1955.
NEW MEXICO: Georgia O'Keeffe Home and Studio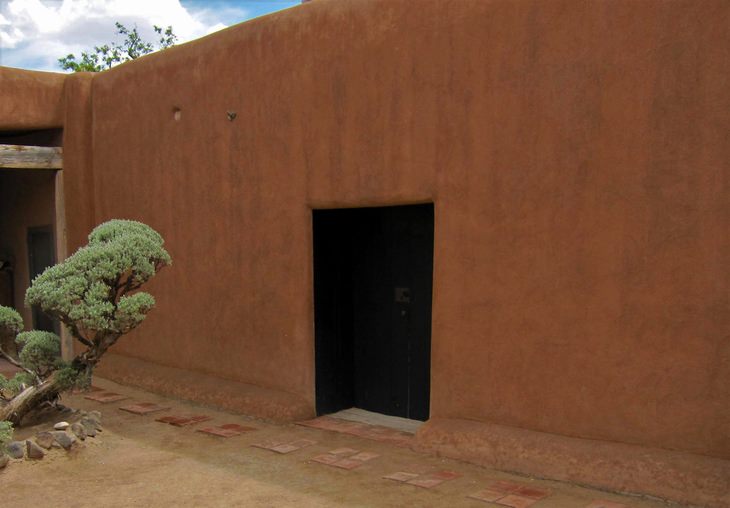 Location: Abiquiú, New Mexico.
American modernist pioneer, Georgia O'Keeffe, lived and worked in this New Mexico home for almost 40 years. The painter's former home is now considered to be one of the most important artistic sites in the southern United States.
NEW YORK: Oheka Castle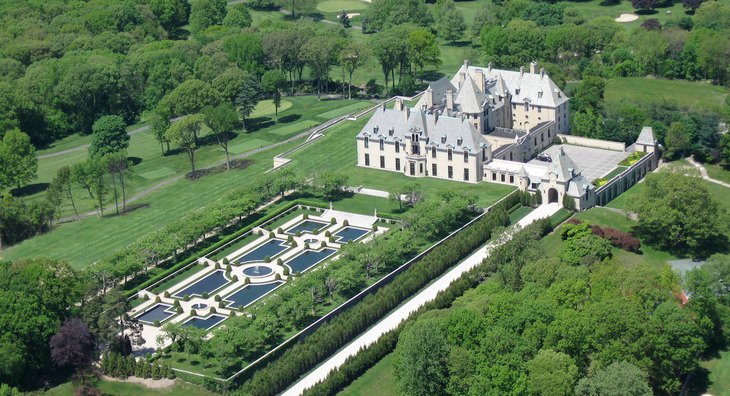 Location: Huntington, New York.
German-born investment banker Otto Hermann Khan commissioned the construction of the second-largest private residence in the US back in the early 1900s. The lavish estate is now used for filming TV shows and movies, as well as for hosting opulent weddings.
NORTH CAROLINA: Biltmore Estate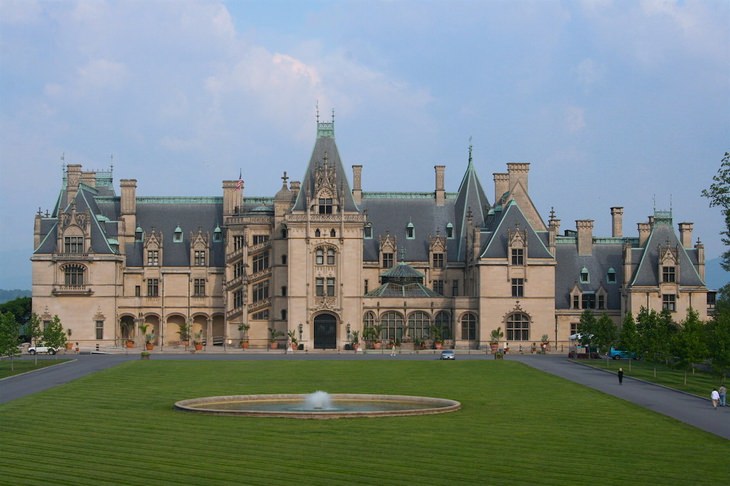 Location: Asheville, North Carolina.
This mansion, inspired by the Rothschild-owned Waddesdon Manor in the UK, is owned by the Vanderbilt family, which was one of the most prominent families in the US during the Gilded Age. It is the largest private home in the US, sitting on a massive 8,000-acre estate. You can take a tour of the property or even stay in it overnight if you wish.
NORTH DAKOTA: Carroll House Hotel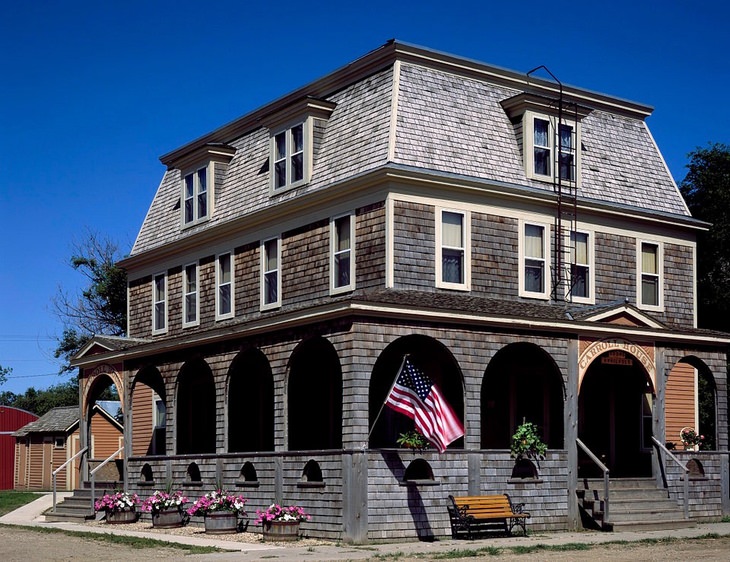 Location: Fullerton, North Dakota.
This hotel and restaurant was one of the first businesses to spring up in Fullerton during the 19th Century, and was added to the National Register of Historic Places back in 1994. It is described as the "only extant and best-preserved example of a hotel and restaurant from the late 19th Century".
OHIO: Stan Hywet Hall and Gardens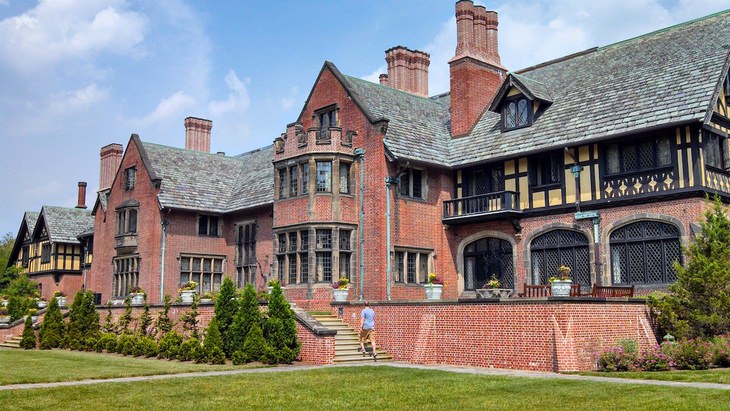 Location: Akron, Ohio.
Goodyear tires and rubber products are used all over the world, and the company's founder, F.A. Sieberling, enjoyed the fruits of his labor in the form of this gargantuan home that was built between 1912 and 1915.
OKLAHOMA: The Marland Mansion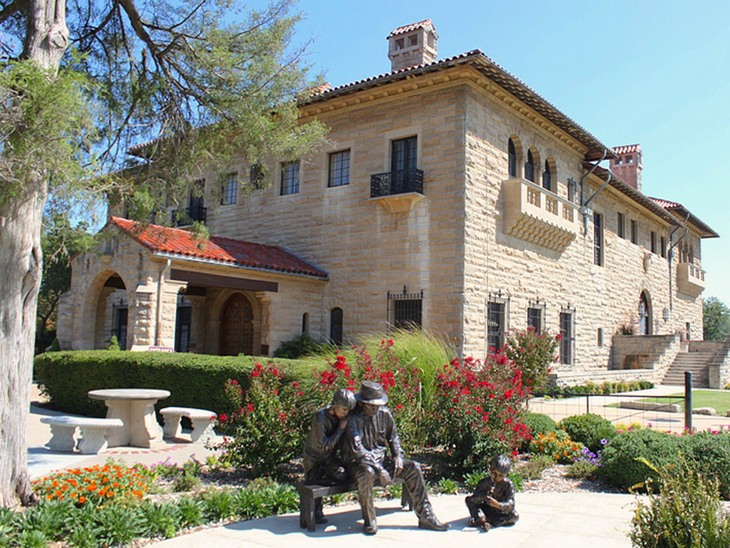 Location: Ponca City, Oklahoma.
The "Palace on the Prairie", as this house is nicknamed, was built by oil baron Ernest Whitworth Marland as a show of his great wealth during the 1920s. Its interior walls are adorned with fine art.
OREGON: Aubrey R. Watzek House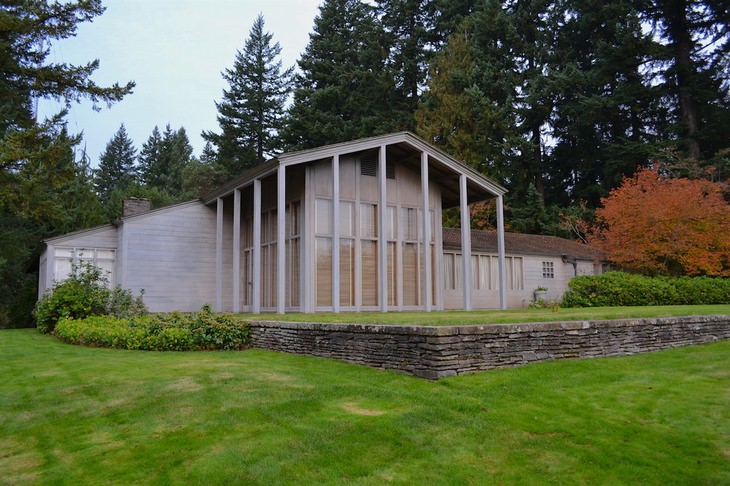 Location: Portland, Oregon.
It's quite befitting that a lumber baron constructed a home that's made almost entirely out of wood. The house, which was constructed during the 1930s, is now part of the University of Oregon's John Yeon Center for Architecture and Landscape.
PENNSYLVANIA: Fallingwater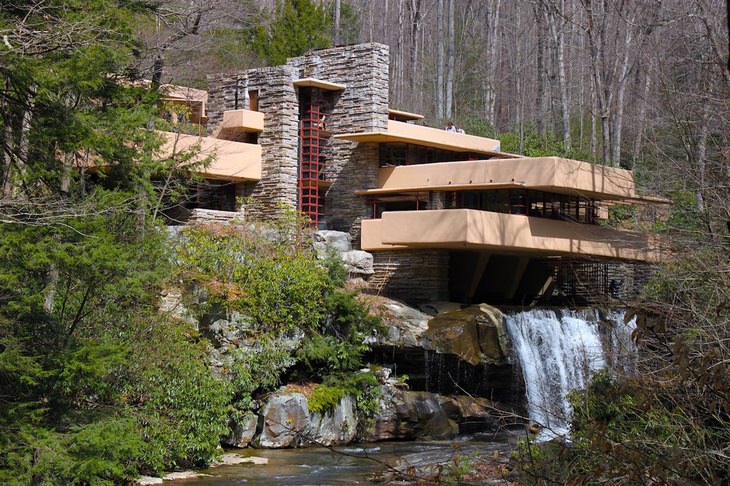 Location: Mill Run, Pennsylvania.
Frank Lloyd Wright was a prolific architect and the pioneer of what he called "organic architecture". This Pennsylvania home is considered by many to be his best work of all. It was designed and built as a weekend home for the family that owned the Kaufmann department store chain.
RHODE ISLAND: The Breakers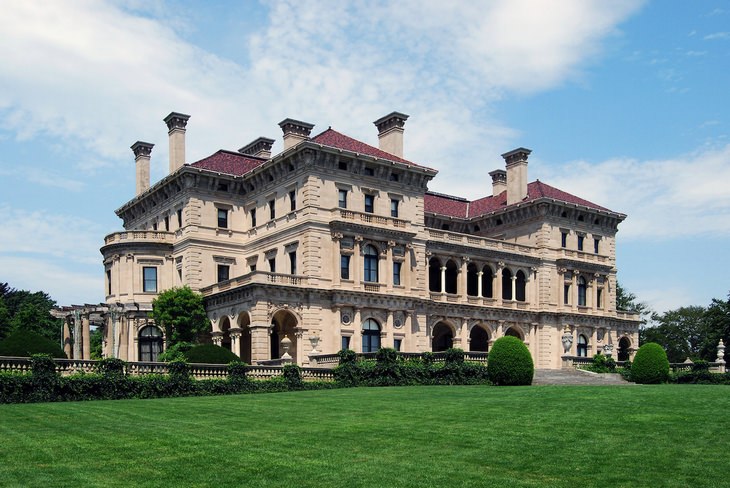 Location: Newport, Rhode Island Matt H.
The second Vanderbilt home on this list was used as a summer home by Cornelius Vanderbilt II during the late 19th and early 20th Centuries. Its regal looks and imposing stature make it look like something off of a vintage postcard.
SOUTH CAROLINA: Kaminski House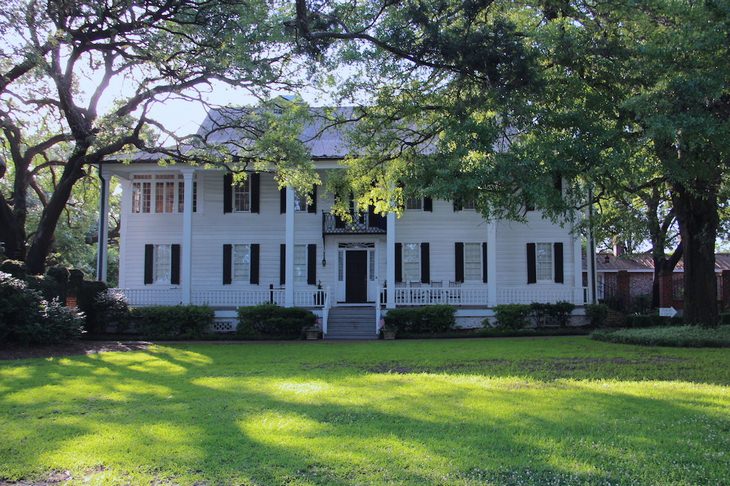 Location: Georgetown, South Carolina.
George Trapier was a South Carolina public official during the American Revolution. He was just 20 years old when he had this beautiful home constructed, promptly gifting it to his daughter, Elizabeth.
SOUTH DAKOTA: Pettigrew Home and Museum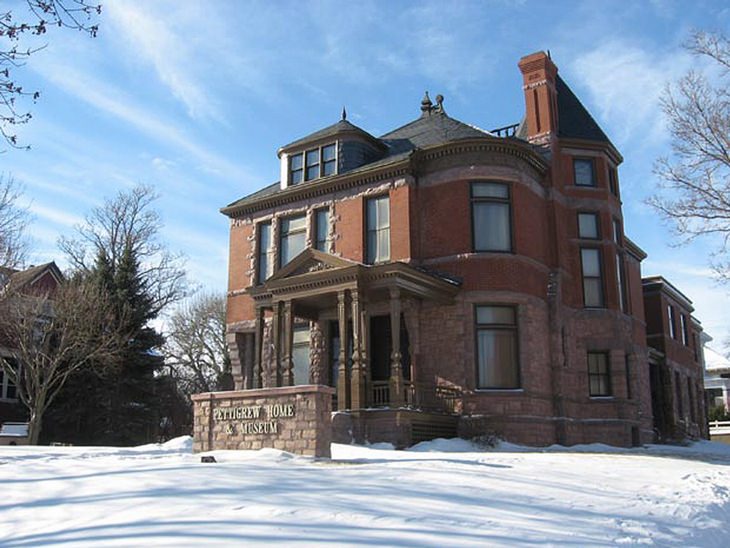 Location: Sioux Falls, South Dakota.
The first full-time senator from South Dakota, Richard F. Pettigrew, bought this Queen Anne-Style home in 1911, and bequeathed it to the city of Sioux Falls following his death. It's filled with many artifacts collected by the senator on his many travels.
TENNESSEE: Graceland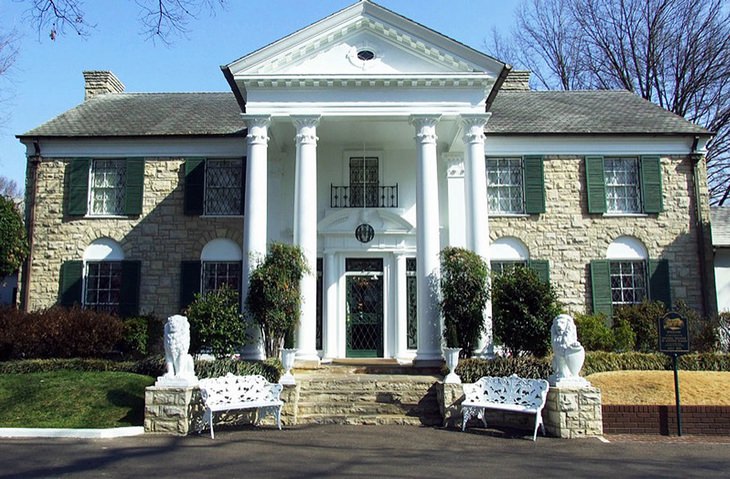 Location: Memphis, Tennessee.
This Colonial Reival-style mansion was originally constructed in 1939, but it's much more famous for being Elvis Presley's home after he purchased it in 1957. It's the second-most visited home in the United States after the White House, attracting some 650,000 visitors per year.
TEXAS: Bishop's Palace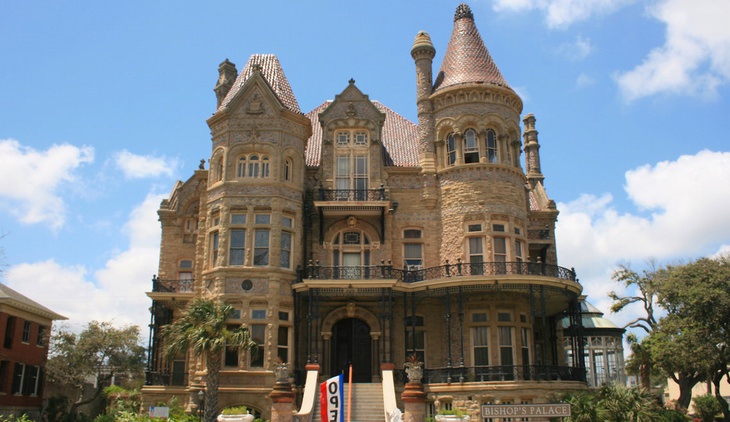 Location: Galveston, Texas.
One of the most important Victorian structures ever constructed in the US is made completely out of stone. In fact, it was so sturdy that it was able to survive the Galveston hurricane of 1900, which was the deadliest natural disaster in American history.
UTAH: Box Elder Stake Tabernacle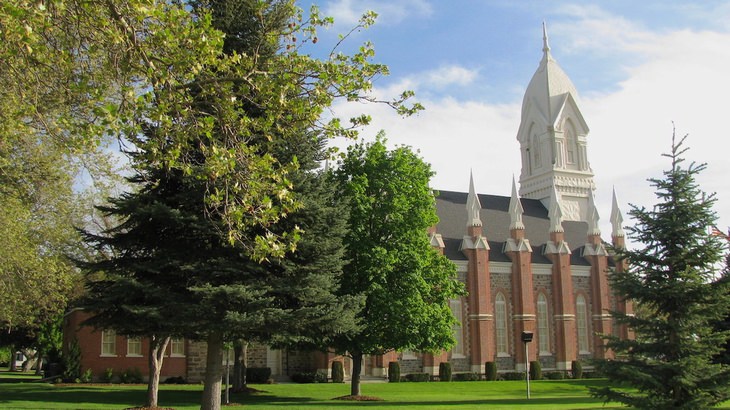 Location: Brigham City, Utah.
This building isn't actually a home, it's a multipurpose religious building known as a tabernacle. The original building, constructed in 1890, was actually gutted by fire in 1896, but Mormon settlers were quick to reconstruct it into the building that you see standing today.
VERMONT: Naulakha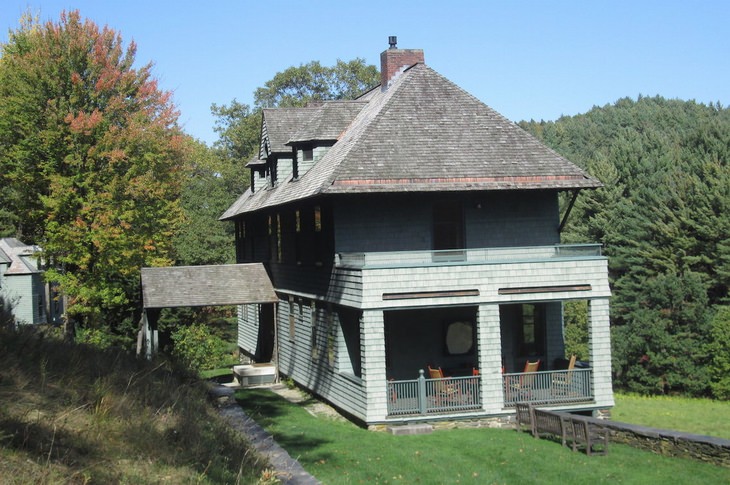 Location: Dummerston, Vermont.
The famous English writer, Rudyard Kipling, lived in this charming home during the 1890s. It gets its name from Naulakha Pavilion in Pakistan.
VIRGINIA: Swannanoa Palace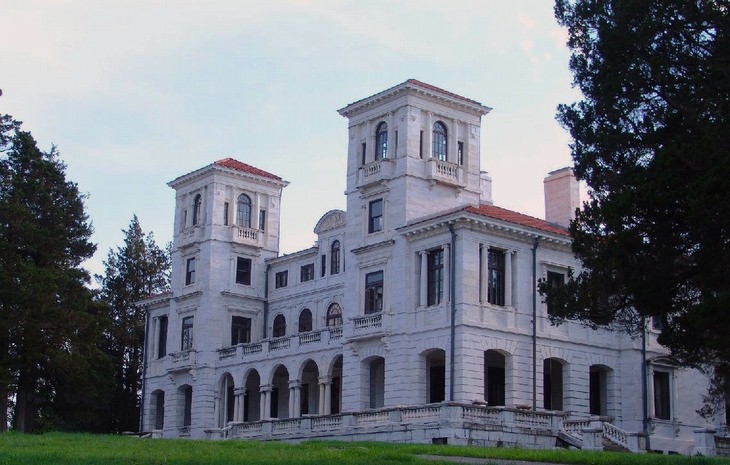 Location: Afton, Virginia.
Inspired by the Renaissance Revival architecture used in Rome's Villa Medici, this beautiful mansion was commissioned by millionaire James H. Dooley back in 1912.
WASHINGTON: Manresa Castle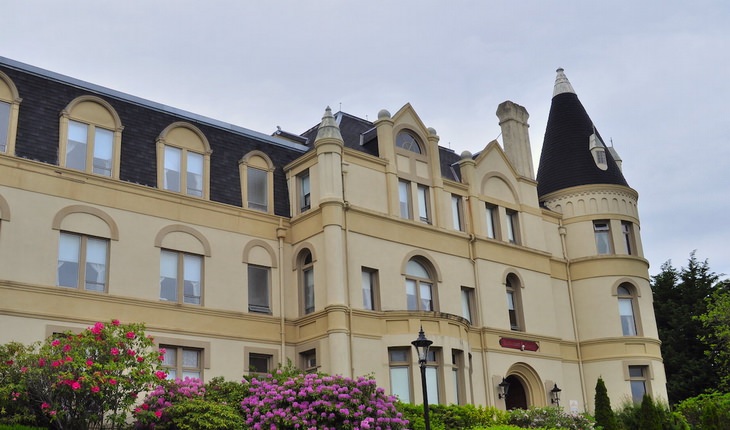 Location: Port Townsend, Washington.
The first-ever mayor of Jefferson County, businessman Charles Eisenbeis, built this imposing home in 1892. It has been a hotel since 1968, and is said to be haunted by two different ghosts.
WEST VIRGINIA: Alexander Campbell Mansion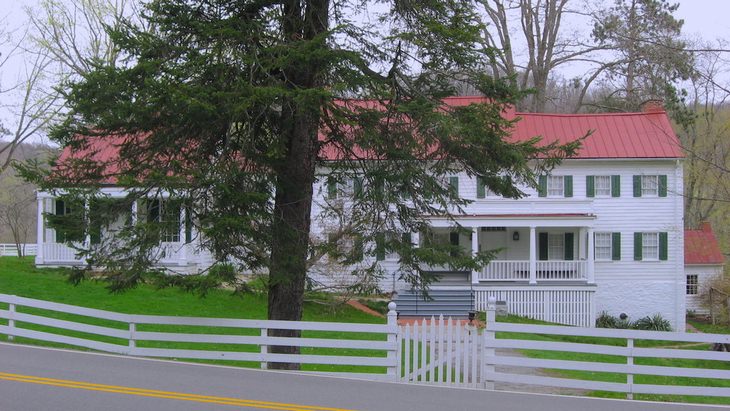 Location: Bethany, West Virginia.
What was once a place of worship and community dining was built in four stages between 1795 and 1840. It is named after the Restoration pastor, Alexander Campbell.
WISCONSIN: Pabst Mansion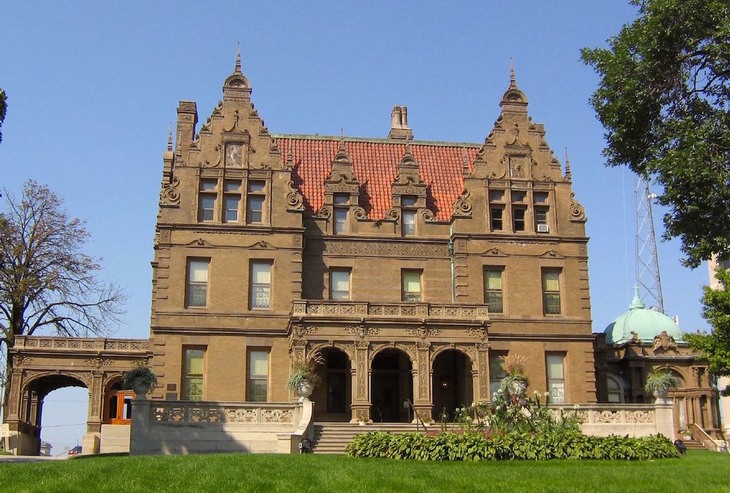 Location: Milwaukee, Wisconsin.
The founder of the Pabst Brewing Company once called this imposing mansion home. It is a testament to the wealth that he accumulated as one of America's richest men during the golden age.
WYOMING: Trail End State Historic Site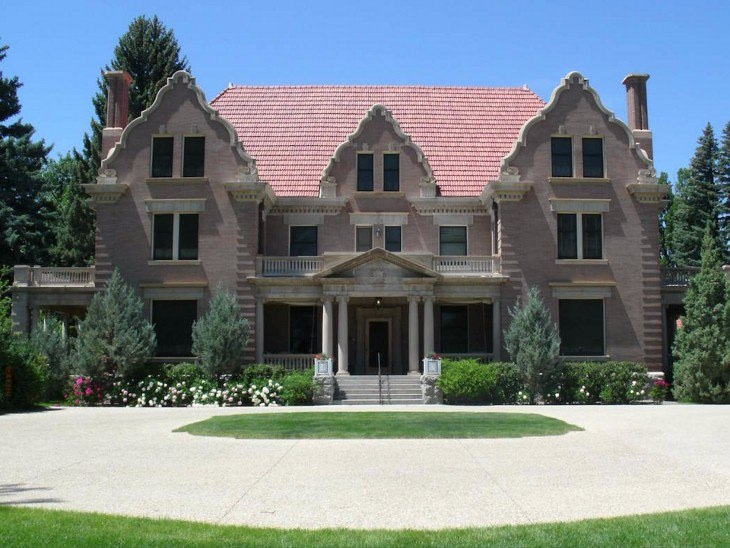 Location: Sheridan, Wyoming.
Yet another historic home museum on this list was once home to the politician John B. Kendrick and his family. It was designated as a historic site in 1982, and has been enjoyed by the public ever since.