When getting a pet, it's important to match their character to your own to make sure you get along like peas and carrots. Some people are exceptionally apt at finding their pet soul mates, or maybe, they're just plain lucky. Whichever may be the case, the results are all the same - an inseparable dynamic duo that amaze us with their resemblance in both looks and character, just like the examples we're about to showcase.
After showing us how dogs and their owners can look like two drops of water, Gerrard Gethings, a famous London-based portrait photographer decided to expand his pet and human lookalikes project into the world of felines, and the results are yet another success story worthy of your attention! Below are 14 proud cat owners and their adorable pet lookalikes, enjoy!
1. Marielle And Jacques (Silver Maine Coon)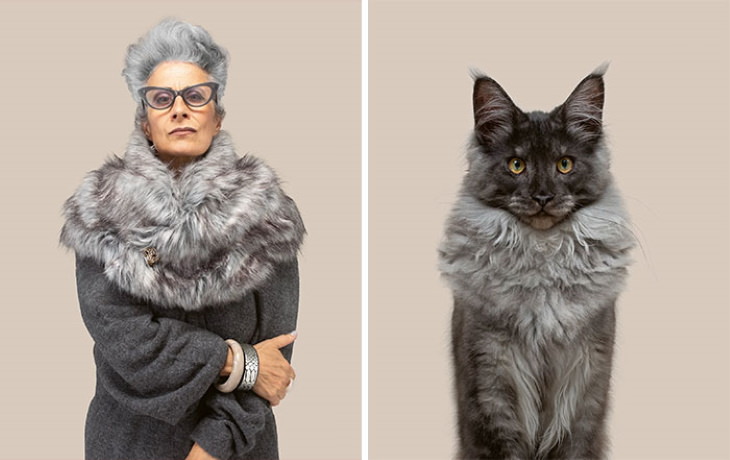 2. Arlo And Buttercup (Cream Persian)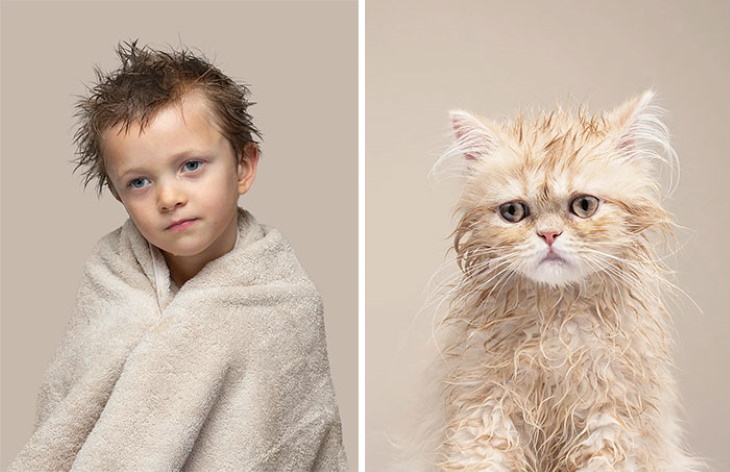 3. Leila and Daphne
4. Tobias And Hero (Moggy)
5. Dominic And Merlin (Blue Tabby Maine Coon)
6. Elisabeth And Angelique (Khao Manee)
7. Matthew And Hubert (Abyssinian)
8. Henry and Carlotta
9. Cat and Owner
10. Cat and Owner
11. Gunther And Albert (Exotic Longhair)
12. Cat and Owner
13. Nancy And Buttons (Scottish Fold)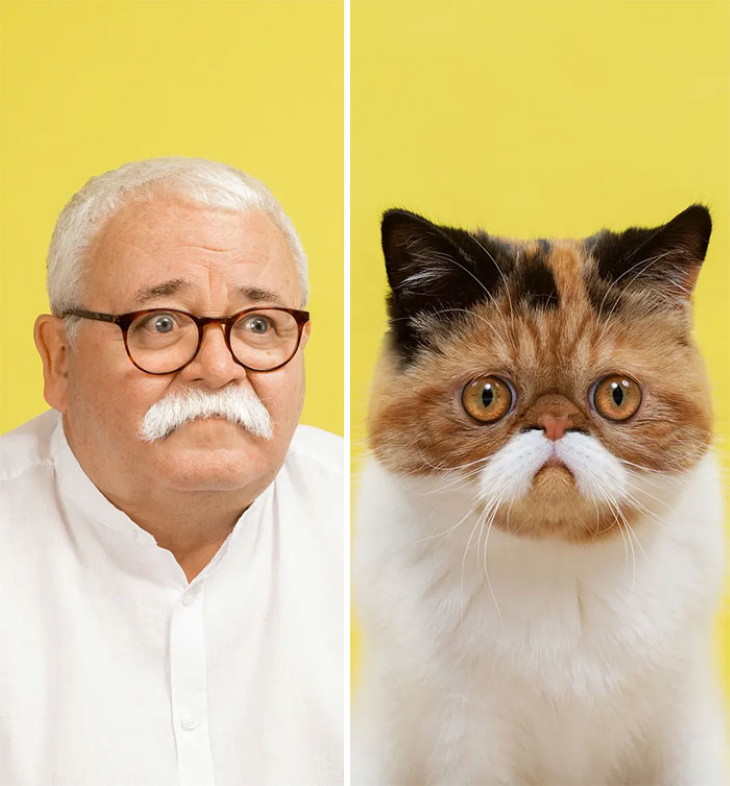 View more of the photographer's works on his Instagram Page.
Share these fun photos with the cat people you know!