One of the best places to find witty jokes and clever anecdotes is also a rather unexpected one. We're talking about veterinary clinics. A good sense of humor is apparently part of the job description, and the hilarious signs found outside of these clinics probably go a long way in making worried pet owners smile. It is impossible to get bored of these uproarious lines, so it's a good thing the supply is endless! Here is another installment of comedic treasures found on signs outside of veterinary clinics.
1. The worst best alarm

2. The fundamental difference between cats and dogs

3. It's never too early for puns

4. The question on every dog owners mind

5. This is an extremely acquired taste

6. The feline anatomy explained

7. That's a smell that will never leave you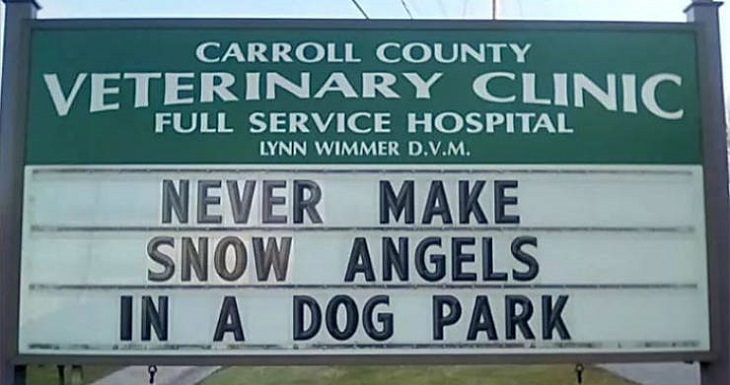 8. I have always wondered that!

9. It's only natural that aliens would assume cats were the dominant life form on Earth

10. Some things will never change

11. Oh, so that's where that phrase comes from!

12. Nature's biggest mystery

13. Santa's most favorite adorable helper

14. Truer words have never been spoken

15. And finally, a very important request...