Facebook has come a long way in the last few years. Currently, over 1.5 billion people around the world use it regularly, whether to socialize, to promote their business, or just to kill time. However, as this social network grows, the rate at which it adds new products and features has also accelerated, and it can be a bit hard to keep up sometimes.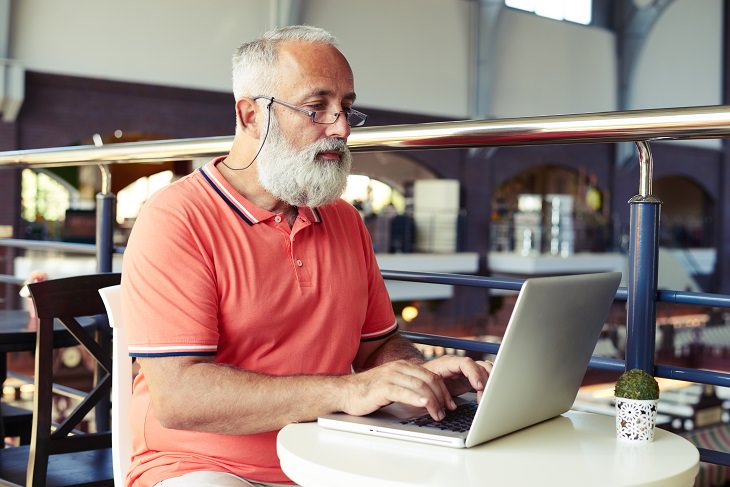 Bearing all of this in mind, we'd like to share these very useful Facebook tricks, tips and facts with you to help you get a better understanding of the world's largest social network.
1. How to edit your Facebook advertising preferences.
If you've ever wondered why Facebook is showing you a particular ad, it probably has something to do with your Advert Preferences. These are a list of topics which Facebook thinks you're interested in, based on your profile, likes, apps, ads you click on, and websites you use.
To view or edit these preferences, click on Settings in the top-right corner of the page: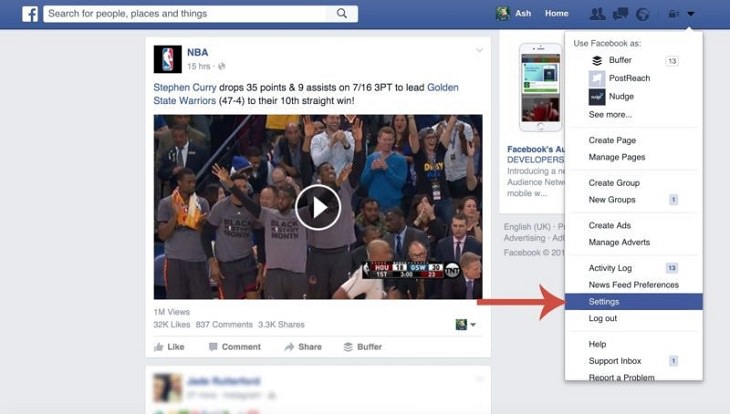 Then select Adverts, and click 'Edit' next to 'Ads based on my preferences:'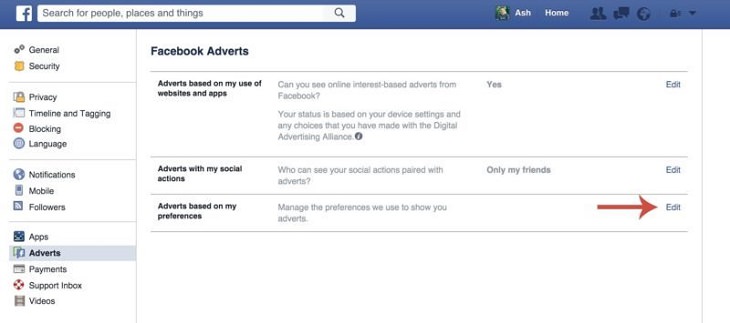 Once you're on this page, click 'Visit Ad Preferences' to view and edit your preferences:​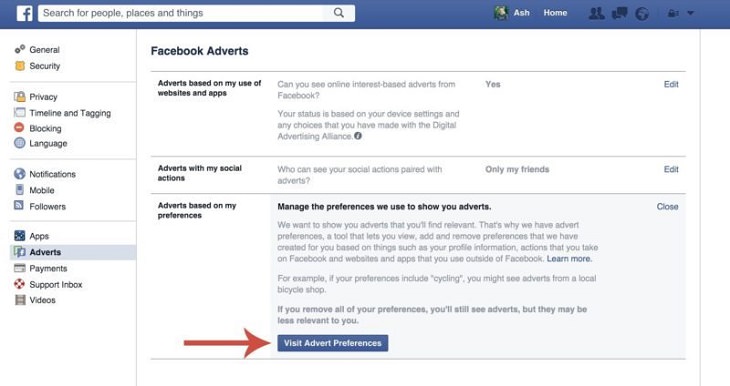 You'll then find yourself on this page, where you can edit your preferences at will: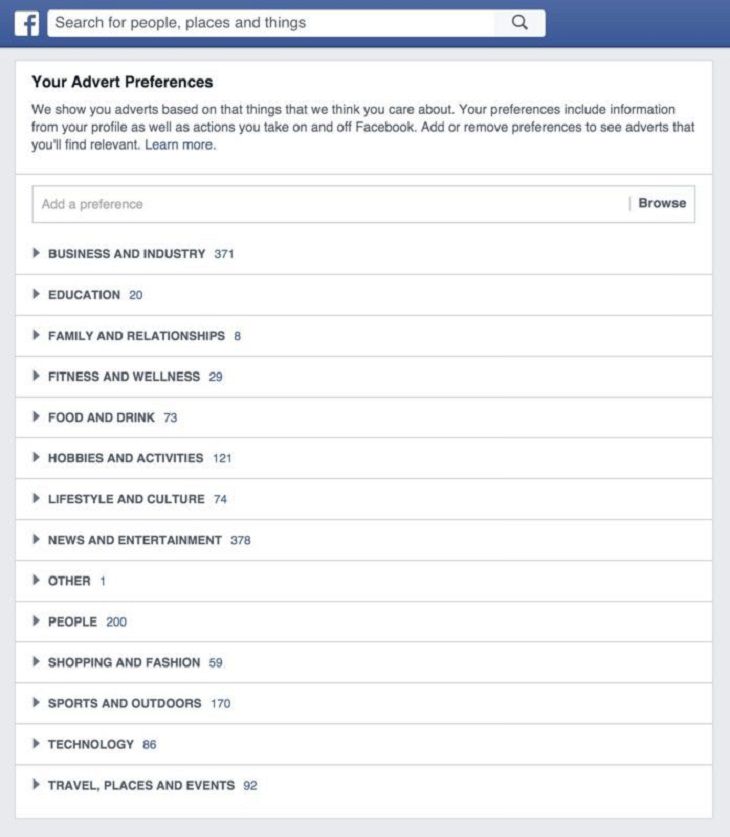 If you find any preferences that you'd like to remove, and consequently not receive any ads related to that topic, you just need to hover over it and click the 'x' button:

2. The six degrees of separation are shrinking.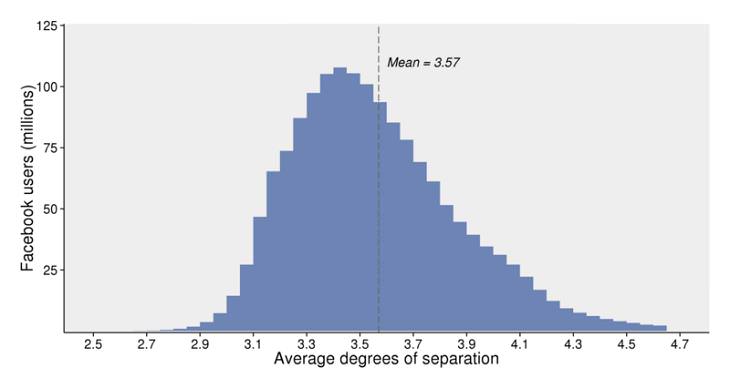 The six degrees of separation theory states that any person in the world is six or fewer steps away, by way of introduction, from any other person in the world. However, due to social media sites like Facebook, it appears that this has now changed into the three-and-a-half degrees of separation. As highlighted in the chart above, the majority of the people on Facebook fall within 2.9 and 4.2 degrees of separation. This fascinating piece of data brilliantly highlights how social media is better connecting us with the rest of the world.
3. How to download all of your Facebook information.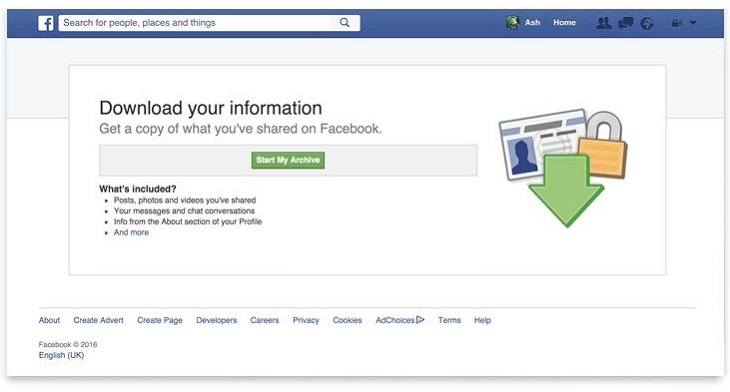 Practically everyone who uses Facebook has heaps of personal information stored online. If you'd like a backup of it all, including photos and messages, you can download everything in a few easy steps:
1. Go to the Facebook Settings page.
2. Click 'Download a copy of your Facebook data' underneath your General Account Settings.
3. Select 'Start My Archive' to begin your download.
4. How to save links for later.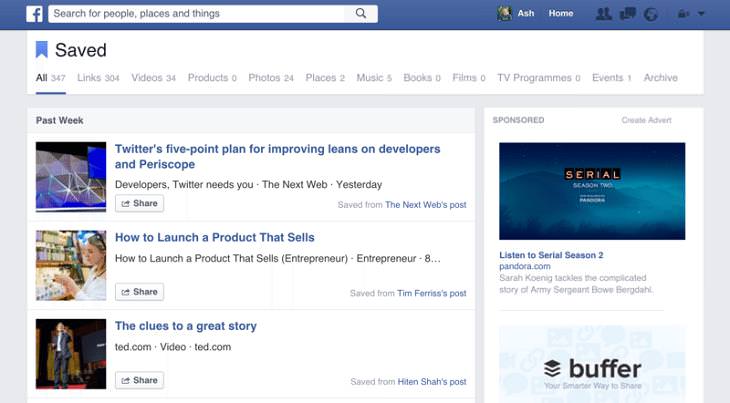 If you see some interesting content, but don't have time to read it, it's actually very easy to save it for later. Click on the drop-down menu in the top-right corner and click 'Save Link.'
This is what it'll look like on a laptop or desktop computer: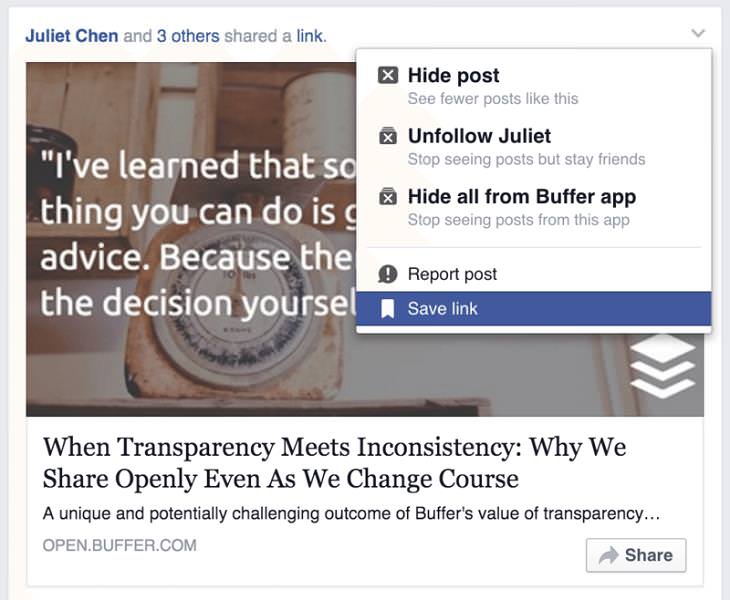 And this is what it looks like on mobile: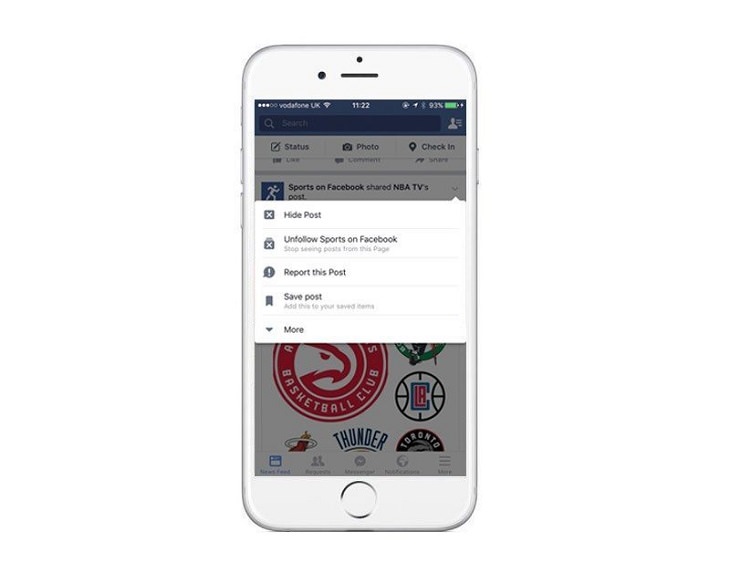 To find these posts again just go to https://www.facebook.com/saved/ and on mobile tap 'More' from the navigation panel, and you should see an option for Saved: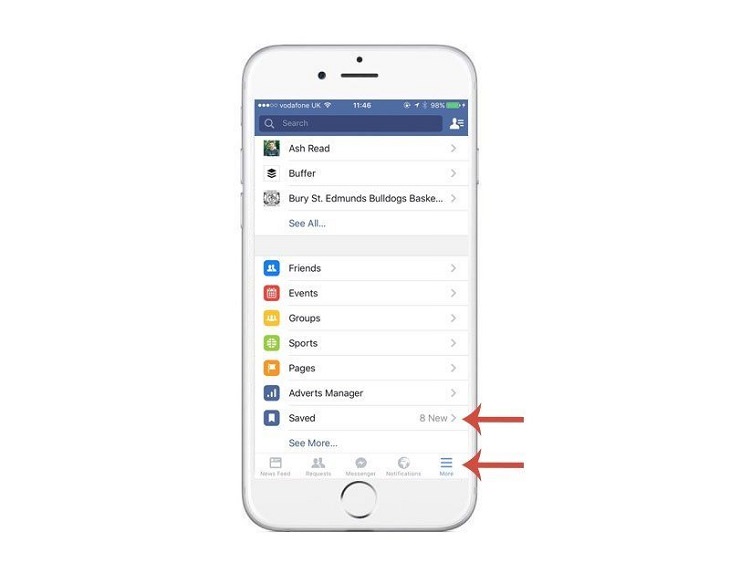 5. How to sync your Facebook Calendar with your Google Calendar.
A calendar is meant to make your life a whole lot more organized, so having 2 which are out of sync can be quite frustrating. However, Facebook now lets you combine their calendar with your Google Calendar, and here's how to do it:
Head over to https://www.facebook.com/events and click on one of your 'Upcoming Events.' Once you're on the events page, click on 'Options' and select 'Export Event' from the dropdown menu, as shown below: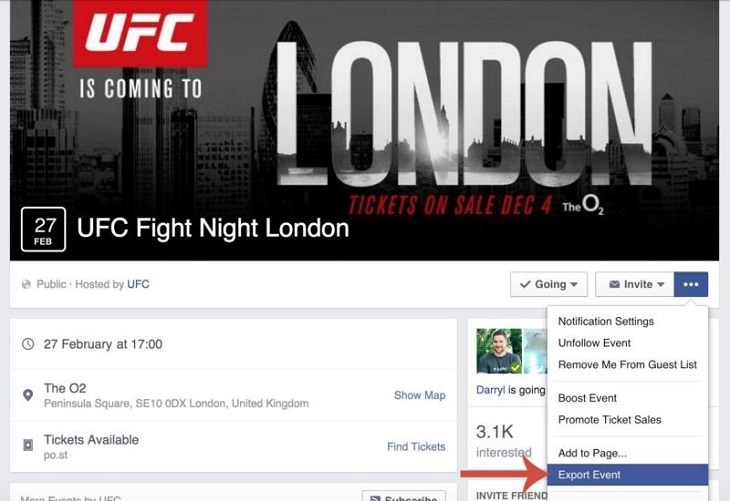 Next, you'll see receive a popup like this. Simply copy the URL under 'Subscribe to all upcoming events on your calendar.'​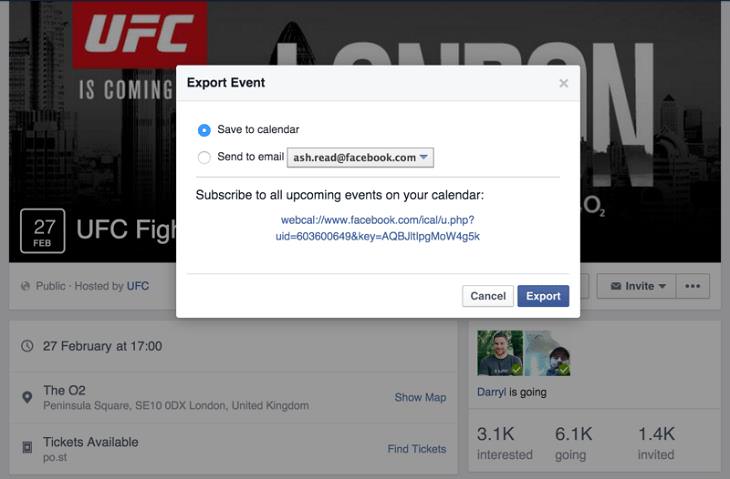 Once you've copied the URL, open your Google Calendar and you'll see an option called 'Other Calendars' on the left-hand side. Click on the drop-down menu next to 'Other Calendars' and select 'Add by URL,' as shown below: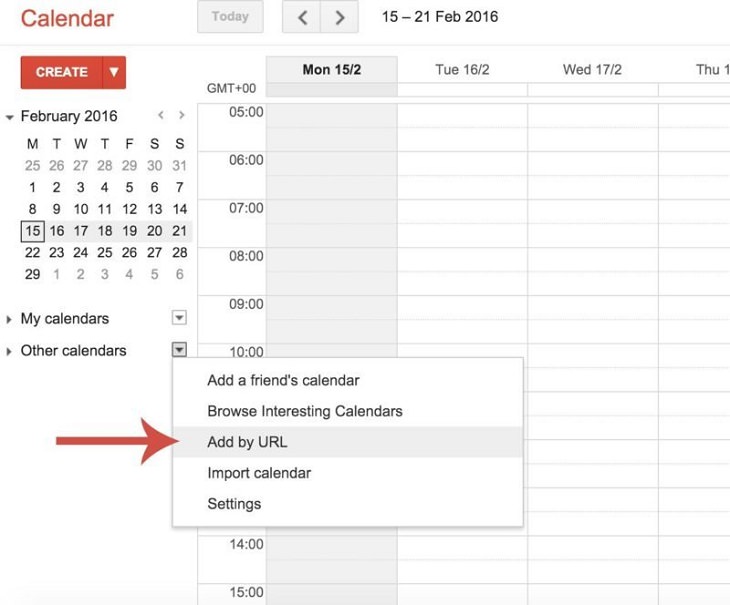 Once the lightbox opens up, paste the URL in. Congratulations, from now on both of your calendars will be in sync!
6. Messenger has over 800 million users
Take a look at this impressive graphic, which displays Messenger's 2015 highlights: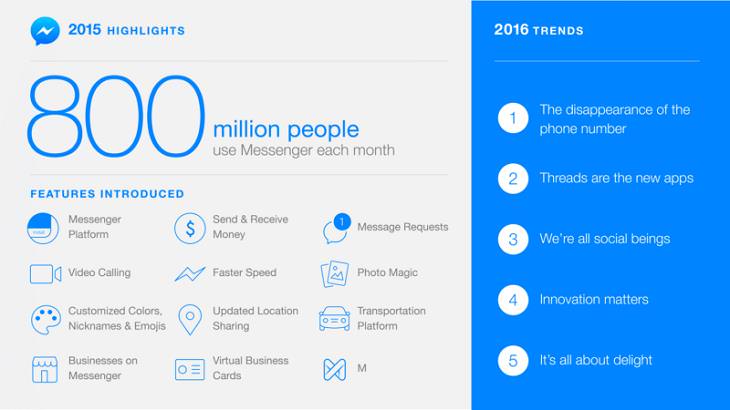 As messenger and other similar communication platforms boom, it seems like social media is becoming more about connecting on a personal level with the people closest to us, and less about sharing our entire lives publicly, and this may or may not be a good thing, depending on who's asking!