Ten years ago, on a Friday afternoon in March 2011, the most powerful earthquake ever recorded struck Japan's eastern coast and caused a devastating chain reaction. The 9.0 magnitude quake was so forceful it shifted the Earth off its axis and triggered a tsunami that completely swept over the island of Honshu. More than 18,000 people were killed and entire towns were wiped off the map.

The 15-meter (50 feet) tsunami disabled the power supply and cooling of three reactors at the Fukushima Daiichi Nuclear Power Plant, which sparked a disastrous nuclear accident. As radiation leaked off the plant, 150,000 people were forced to evacuate from the area. A decade later, the area remains largely deserted. Japanese authorities believe it will take up to 40 years to finish the work.

In 2019, photographer Janine Pendleton traveled to the Fukushima region, and documented the sad aftermath of the disaster, almost a decade after it happened. Scroll to see Janine's haunting photos, which in their own way, tell the story of the Fukushima Disaster.
1. The school stands only a few hundred meters from the seafront. The floor of the sports hall has collapsed in the decade since it was abandoned.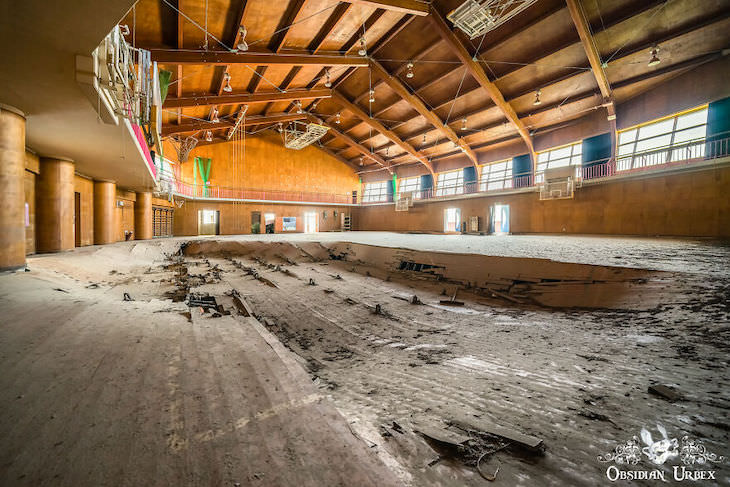 Image source: Bored Panda
In a statement the photographer gave to Bored Panda, she described the deep emotional impact the abandoned region had on her, especially the schools.
2. Although most of the supermarket is dark, a long skylight illuminates the front of the store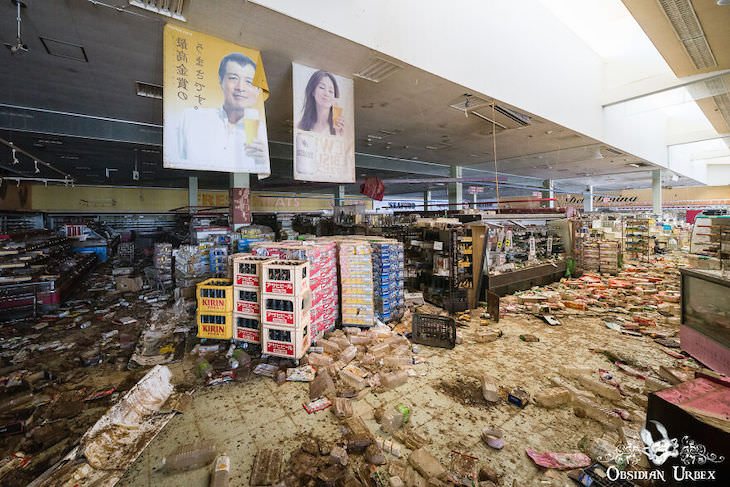 Image source: Bored Panda
Related: 30 Years After Man, Chernobyl is Green
3. Everywhere you can see nature swallowing houses and vehicles, the things left behind when the people fled

Image source: Bored Panda
4. This arcade is now dark and empty, with coin trays and paper littering the floor

Image source: Bored Panda
Related: What a Modern Ghost Town Looks Like

5. A Japanese funeral car, called a Reikyūsha, lays forgotten on an old dealership forecourt

Image source: Bored Panda
6. Sweets and snacks still line the shelves and racks, long past their sell-by dates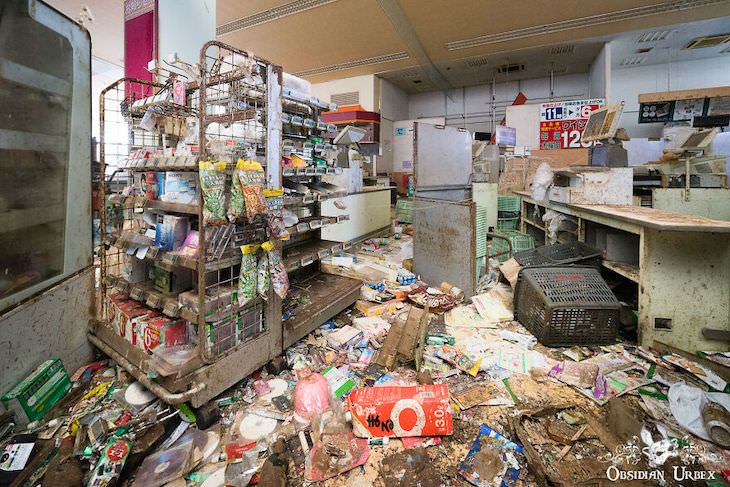 Image source: Bored Panda
Related: Photographs That Give Us Perspective: When Nature Strikes
7. Abandoned shops are everywhere, and it is forbidden to approach them

Image source: Bored Panda
8. This abandoned school was evacuated shortly before the tsunami hit, everyone escaped unharmed

Image source: Bored Panda
9. Everything on the shelves is covered with layers of dust and grime

Image source: Bored Panda
10. The tarmac is cracked and weeds grow everywhere at this abandoned car dealership

Image source: Bored Panda
Share these haunting photos with others